If you're a K-pop or K-drama fan, chances are you've noticed how the actresses and the idols can't seem to get enough of sporting various kinds of fun hairstyles. But one thing that doesn't seem to go away is their love for their bangs which give effortless and youthful-looking vibes. Wondering if you should try it out too? Check out these top Korean-style bangs and find out which one you like best.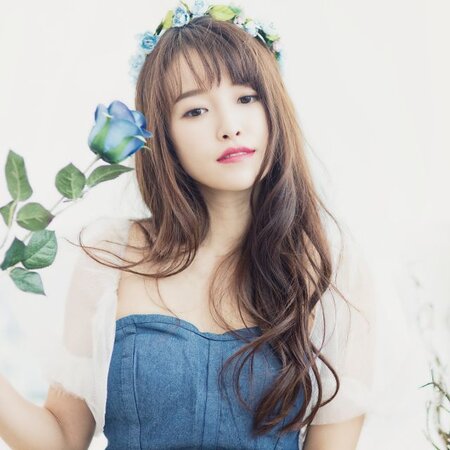 Top Korean bangs trends
1. Air bangs
Air bangs (sometimes called see-through bangs) are loved for their delicate, wispy nature, as you'll see in
K-star Yoona's
photo.
If you're apprehensive about getting bangs, then you might want to start with this soft and minimalist look. These won't cover your forehead, so they're perfect if you're going for a subtle change in your hairstyle. You can easily put them to the side of your face on days when you don't feel like wearing bangs.
But here are some things to keep in mind if you're getting these bangs: they typically fall just above your eyelashes so you might have to keep trimming them to maintain them. They also work best for people with straight hair.


2. Curtain bangs
Curtain bangs are known for their lovely, face-framing pieces. They're shorter in the middle then become longer as they move towards the sides of your face. The bangs fall beyond your eyebrows and can be easily tucked into your ears if you'd want to sometimes keep them out of the way.
Compared to air bangs which work best for people with straight hair, curtain bangs can look great for people with curly hair as seen on K-actress Kim Sejeong.


3. Blunt bangs
This is
BLACKPINK member Lisa's
signature look, and you'll see that it looks good on straight, thick hair. It covers your entire forehead and will highlight your eyes. You'll kill this look if you have an oval face shape. If you have a round face shape, here's a little trick: make it curve upward in the middle so that it will elongate your face.
4. Micro bangs
If you're feeling quite brave, micro bangs are the way to go. It falls usually in the middle of your forehead and works best if you have a small face.
Red Velvet's Seulgi
is a fan of this trend, and you can find other celebrities who gave it their own twist right
here
.
5. Long side bangs
This one is similar to curtain bangs, only it's much longer and isn't heavily layered as seen on K-star
Hyeri
. It works well if you're someone who likes to put their hair up and would love to have subtle pieces frame your face.
Which Korean bangs trend has your vote?

Comments, questions or feedback? Email us at [email protected].