This article was first published on 14 March 2022.
Experiencing an itchy scalp is quite normal when you're exposed to sweat and heat. It's easily remedied by taking a bath since doing so gets your scalp cleansed from sweat and other impurities. However, if it's an ongoing problem that causes you discomfort even after you're fresh from a shower or when you haven't been exposed to heat, it means there's an underlying problem. The common culprit? Harsh hair and scalp care products.


How to deal with an itchy scalp
While it's hard to narrow down
every single thing to avoid to prevent an itchy scalp
— some ingredients that have been tagged as a
cause
of itchy scalp include parabens, sulfates, sodium chloride and more) — looking for soothing ingredients that help deal with irritation and dandruff is where you can start. Below are 13 hair care products for itchy scalp you can get in Singapore.
1. KÉRASTASE Specifique Soothing Shampoo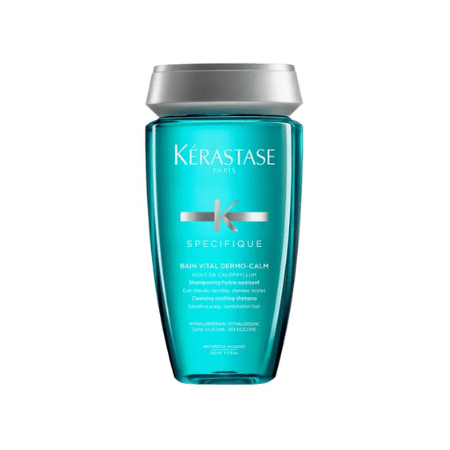 This silicone-free and hypoallergenic product helps soothe your scalp using calophyllum oil and menthol. It also contains piroctone, an antibacterial active ingredient that fights off other causes of itching.
Another reason to love it: Aside from itch relief, this product is also formulated not just for virgin hair but also for heavily treated hair that's undergone perming, colouring, and more.
Get it at Sephora and Zalora for SGD43 per 250ml.


2. Briogeo Scalp Revival™ Charcoal + Tea Tree Cooling Hydration Scalp Mask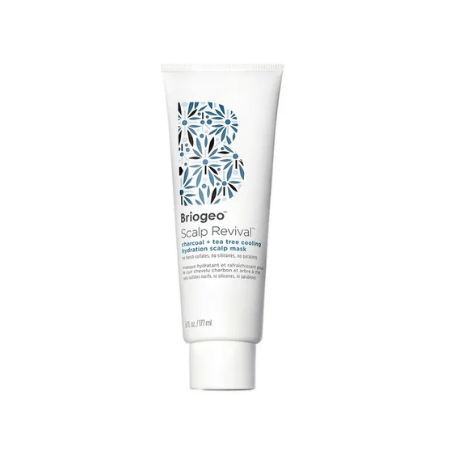 Does your itchy scalp also come with a lot of flaking? This Briogeo mask's champion ingredient, binchotan charcoal, helps unclog your hair follicles to prevent dirt buildup that causes flakes. Meanwhile, tea tree, peppermint, and spearmint oils provide triple-power cooling and bacteria-fighting to keep your scalp feeling fresh and clean.
Another reason to love it: This formula also contains hyaluronic acid and aloe vera that helps balance hydration on your scalp. This prevents flaking, dryness, and irritation.
Get it at Sephora and Shopee for SGD49 per 117ml.
3. Sachajuan Scalp Shampoo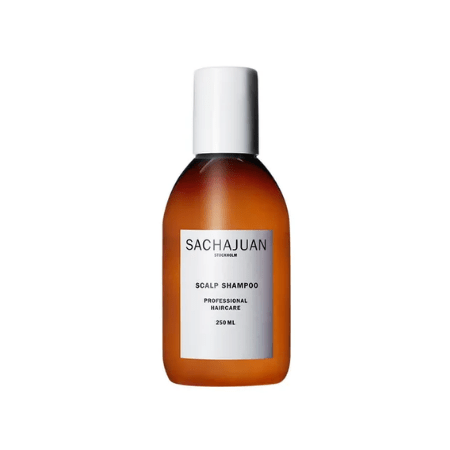 This no-nonsense formula uses piroctone olamine and climbazole to help gently but effectively get rid of itch-causing dandruff and deep cleanse the scalp. It also contains menthol for an instant cooling effect, salicylic acid to prevent bacteria growth, and ginger extract to soothe irritation.
Another reason to love it: This scalp care shampoo also helps bring back your hair's natural shine, volume, and body with the help of rosemary extract that's known for promoting healthy hair growth.
Get it at Shopee and Sephora for SGD38 per 250ml.

4. The Inkey List Salicylic Acid Exfoliating Scalp Treatment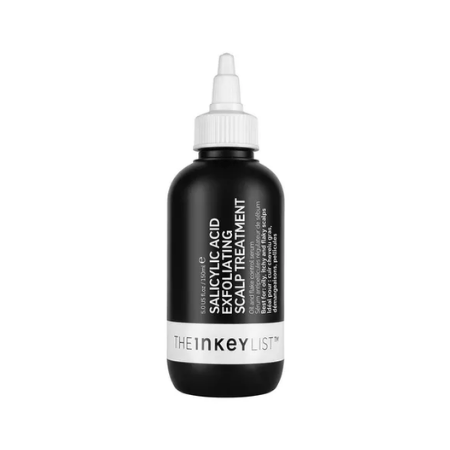 This lightweight scalp serum is made to gently exfoliate your itchy scalp with the use of salicylic acid. This helps balance
excess oil production
and reduce scalp redness that leads to blocked and sensitive pores. FLUIDIPURE™ 8G and panthenol in the ingredients list make sure that the scalp is well hydrated to prevent dryness that causes flaking.
Another reason to love it: It's easy to apply and can be used as a pre-shampoo treatment morning or night on wet or dry scalp. You need to use it only once or twice a week, too.
Get it at LAZADA, Hush, and Sephora for SGD22 per 150ml.
5. Doers Of London It Starts At The Top Shampoo
This shampoo is infused with copaifera officinalis oleoresin known for its antiseptic and anti-inflammatory properties that help soothe and heal the damage caused by an itchy scalp. This ingredient is complemented with organic sage, nettle, and calendula extracts, which are all rich in antioxidants that stimulate healthy hair growth.
Another reason to love it: This product also contains hydrolysed wheat proteins that give the hair long-lasting shine.
Get it at Sephora, Zalora, and Tangs for SGD36 per 300ml.


6. Look At Hair Loss Mild Scalp Care Treatment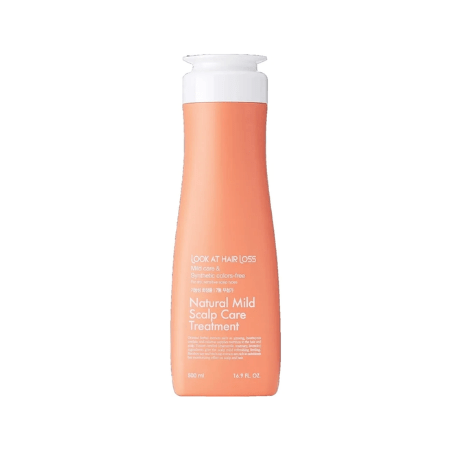 Treat your scalp with a combination of rapeseed, olive, and avocado oils in this product. These ingredients are known for their reparative and irritation-prevention properties. This treatment also contains chamomile that helps restore the scalp's natural pH.
Another reason to love it: This treatment also contains mugwort, which contains vitamin C that helps repair sun-related damage.
Get it at Watsons, LAZADA, and Shopee for SGD20 per 500g.
7. Suu Balm™ Rapid Itch Relief Scalp Spray Moisturiser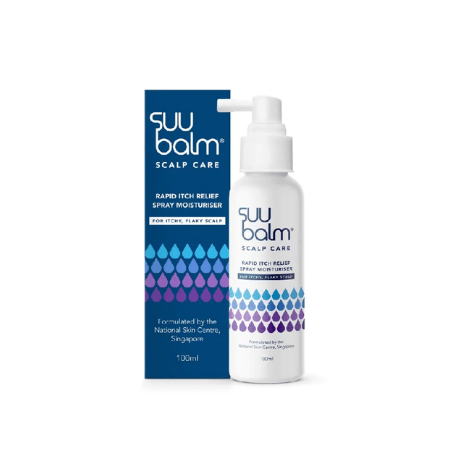 In need of instant itch relief? This spray moisturiser is the answer. It contains linoleic, linolenic, and lactic acids that promote a healthy scalp microbiome. It also contains menthol that gives a quick cooling effect every time you need a refresh.
Another reason to love it: Despite it being handy, this pick contains at least 450 sprays worth of product.
Get it at Watsons and Guardian for SGD35 per 100ml.


8. Marc Anthony Hair & Scalp Detox Purifying Scalp Scrub with Mineral Salt Peppermint Oil
Planning to do a
scalp cleanse
soon but don't have much time to spare? Make sure you pick up this product for a convenient and quick session. This gently exfoliates the scalp and removes impurities and oil build-up with the help of peppermint oil.
Another reason to love it: This product saves you more time than a regular scalp cleanse since it only takes a minute to apply, massage, and rinse.
Get it at Watsons for SGD4.90 per 50ml.
9. Moist Diane Extra Fresh Scalp Essence Mist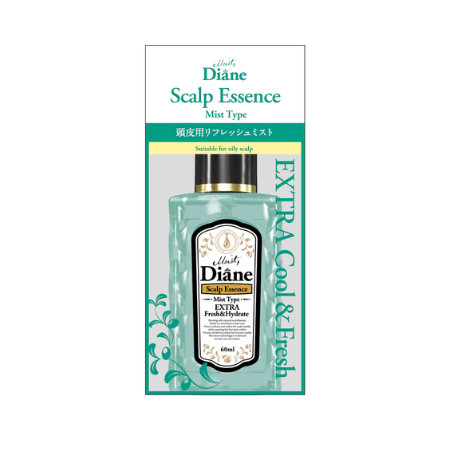 This product packs 48 herbs including rosemary, tea tree, and peppermint that helps rebalance, repair, and fight scalp odour and irritation. It also feels lightweight and can be used as a leave-in conditioner or a refreshing mist.
Another reason to love it: This product is clinically tested to fit Asian hair and specially formulated for hot and humid climates like ours.
Get it at Watsons and LAZADA for SGD17.01 for 60ml.


10. Clear Sakura Fresh Micellar Anti-Dandruff Scalp Care Shampoo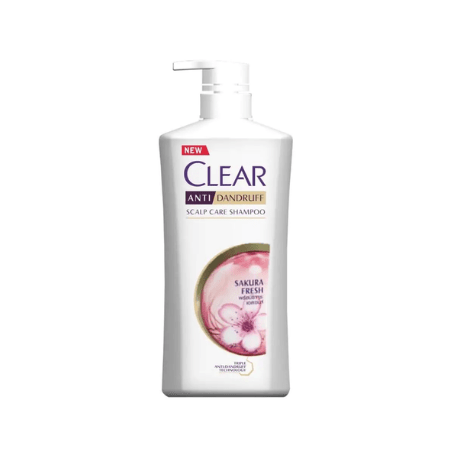 This shampoo, which comes from Clear's first-ever micellar anti-dandruff shampoo range, helps deeply cleanse the scalp without any harshness. It also has vitamin B3 and amino acids that restore the scalp's natural protection against external irritants by strengthening the skin barrier.
Another reason to love it: Sakura flower extract helps increase collagen production that results in healthier-looking tresses. This gives your hair incredible shine. It has an alluring fragrance too!
Get it at Watsons and LAZADA for SGD10.50 per 480ml.
11. Dove Fresh Nourishment Micellar Shampoo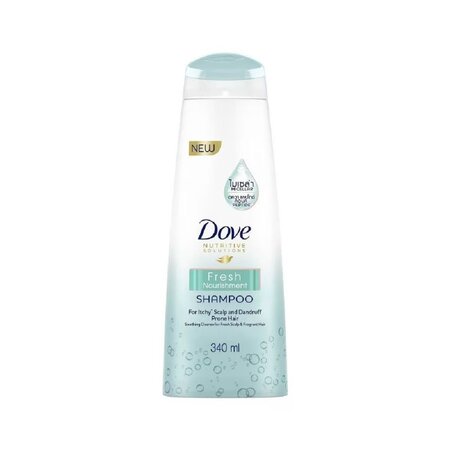 Belonging to Dove's first-ever micellar scalp cleansing range, this shampoo is infused with aqua peptide, menthol, and micellar water which help soothe the scalp from any irritation and inflammation. These also rid the scalp of flakiness and strengthen your strands from root to tip.
Another reason to love it: It has a fresh scent and a weightless formula, making it perfect for Singapore's humid weather.
Get it at Watsons for SGD8 per 340ML.
12. &honey &bio Pure Moist Treatment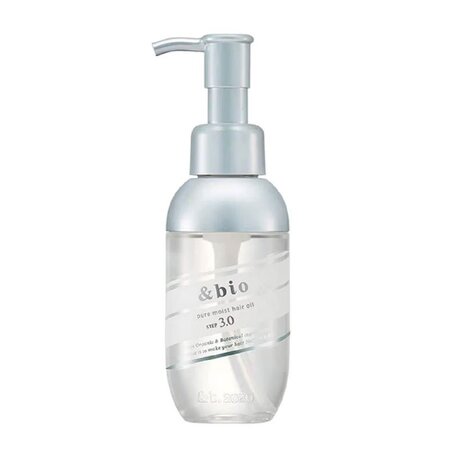 This J-beauty cult favourite is known for dealing with several hair and scalp woes like itchiness, dandruff, hair loss, and hair damage. Powered by vitamin C, rosehip extract, calendula, rosemary, and hyaluronic acid, this treatment also strengthens your hair and scalp against aggressors that contribute to its brittleness and lack of life.
Another reason to love it: It also contains olive oil, argan oil, and shea butter which ensure hair moisture retention and give your locks a visible shine.
Get it at Watsons for SGD33.80 for 440ML.
13. Rene Furterer Astera Fresh Soothing Freshness Fluid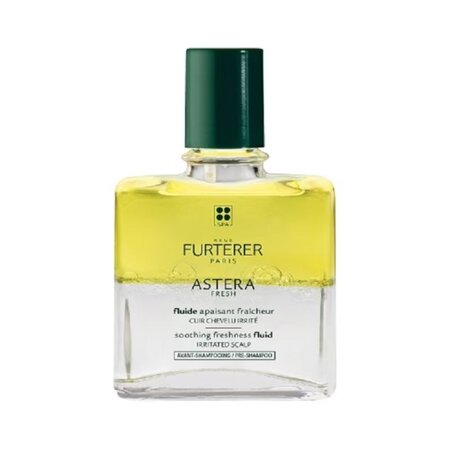 This pre-shampoo tonic calms and soothes the scalp using mint and eucalyptus. It addresses irritation and inflammation, helping the scalp recover from damage caused by harsh chemicals.
Another reason to love it: It's formulated for sensitive scalps.
Get it at Watsons for SGD81.35 for SGD50ML.
Itchy scalp shouldn't add to your daily worries. We hope these products help ease your scalp troubles for good. Still, if irritation continues, don't hesitate to seek the help of hair specialists or dermatologists for professional advice.
Comments, questions or feedback? Email us at [email protected].