This article was first published on 15 September 2022.
Did you know your hair care routine can go beyond just using shampoo and conditioner? You can add hair serums to target specific hair woes and fix them at the root — pun intended — cause.
Why you need a hair serum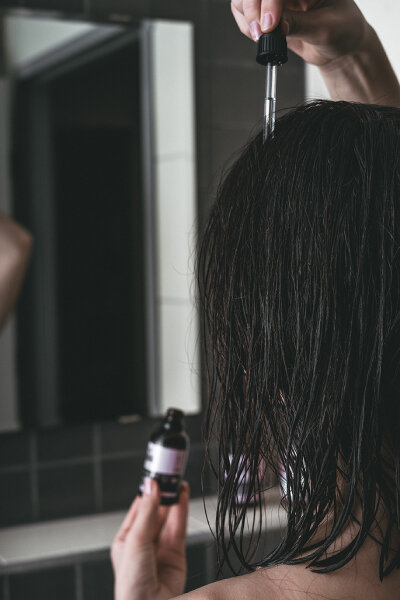 Similar to skincare serums, hair serum is a more concentrated version of your hair care products. This means you get a higher dose of the active ingredients that will help solve your hair problems. It's extremely beneficial if you deal with hair loss or scalp congestion, as these need leave-on solutions to be corrected. You can see why wash-off products, like shampoos, conditioners, and masks may not be as effective.
Now that you know why your mane needs a serum, here are the best hair serums you can get in Singapore.
1. KÉRASTASE Genesis Anti Hairfall Scalp Serum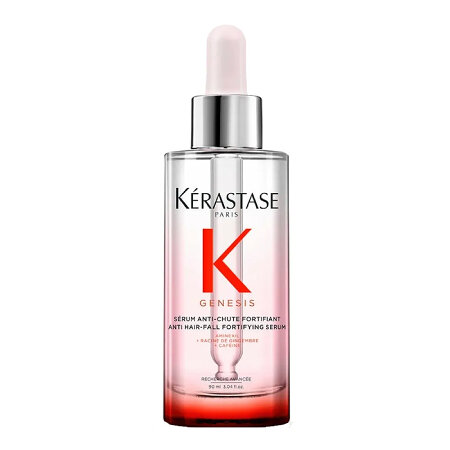 This hair serum is specifically formulated to address hair loss and dryness. It has a non-greasy formula packed with castor oil, niacinamide, caffeine, and ginger root extract to nourish and revitalise your scalp.
Why it's great: It has a scalp applicator so you can precisely apply the serum to a specific spot on your scalp.
It's priced at SGD91 per 90ML and is available at Sephora.
2. Gallinée Scalp And Hair Serum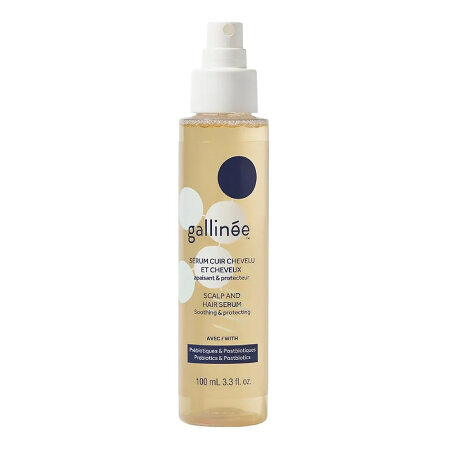 French prebiotics skincare brand Gallinee has a lightweight oil-free serum that corrects imbalances in your scalp, which can lead to itchiness, dandruff and even hair loss. Its formula leaves your mane transformed from dry, dull mop to lively and nourished locks. It's also made to match the pH level of your scalp.
Why it's great: It is formulated with lactic acid, fermented rice water, prebiotics, and artichoke extract that work together to rebalance your scalp's microbiome.
It's priced at SGD44 per 100ML at Sephora.
3. OUAI Scalp Serum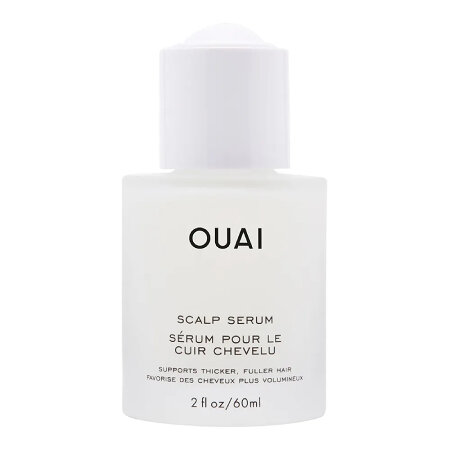 If you style your hair everyday with hot tools and hair spray, this hair serum is for you. It promises to soothe irritation from styling with red clover flower extract and make your hair look thicker and fuller with peptides.
Why it's great: It's also infused with adaptogens and hyaluronic acid to hydrate your scalp and strengthen its skin barrier.
It's priced at SGD76 per 60ML at Sephora.
4. mise-en-scène Perfect Serum Original
If you have damaged hair, you'd like the reparative benefits of this hair elixir. It contains seven kinds of natural-origin oils, including golden Morocco argan oil, that have the perfect ratio to boost hair health.
Why it's great: It moisturises, strengthens, and protects your hair so it minimises further damage while correcting it too.
It's priced at SGD16.90 per 80ML at Watsons.
5. Tresemme Keratin Smooth Anti-Frizz Shine Serum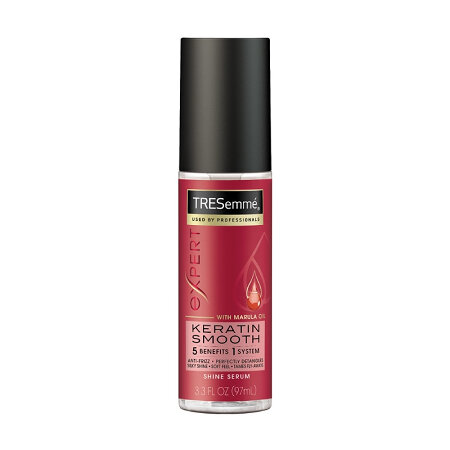 Tired of dealing with frizziness and flyaways? This hair serum contains keratin, which is used in hair treatments to give your mane increased smoothness and shine.
Why it's great: It's formulated with argan oil that moisturises the hair and keeps it oh-so-soft.
It's priced at SGD14.90 per 97ML at Watsons.
6. Coco & Eve Like A Virgin Miracle Hair Elixir Serum
This hair serum promises to tame your flyaways and prevent your hair from misbehaving in humid conditions. It contains a tropical blend of Coconut, Papaya, Mangosteen and Prickly Pear that give your locks a sleek and polished appearance, while hydrating and softening them too.
Why it's great: It's vegan-friendly and also acts as a heat protectant.
It's priced at SGD47 per 100ML at Sephora.
7. Frank Body Exfoliating Scalp Serum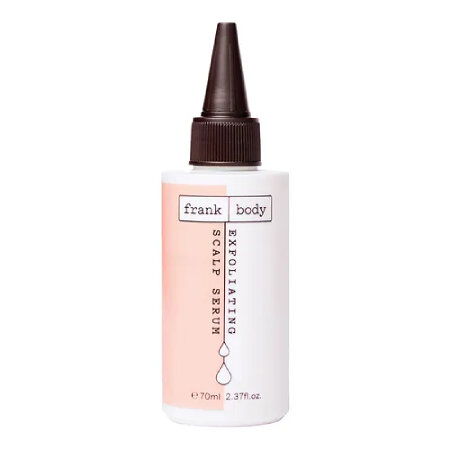 If you suffer from a congested scalp and dandruff, you may want to pick up an exfoliating scalp serum for extra flake-removing action. Its water-based formula contains lactic acid that helps break down dead skin cells and leftover product on your scalp. This hair serum is uniquely formulated to be applied before shampoo and conditioner.
Why it's great: It has prebiotics that feeds the scalp with good bacteria to help rebalance it.
It's priced at SGD32 per 70ML at Sephora.
8. Christophe Robin Regenerating Serum - With Prickly Pear Oil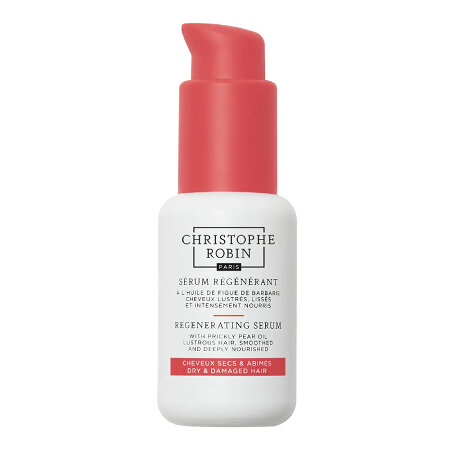 Add back softness and shine to a dull-looking bed of hair with this hair serum. It contains prickly pear seed oil which is widely known to be one of the richest plant sources of omegas and amino acids. It also has tucuma butter to infuse your hair with fatty acids and carotenoids to nourish your hair without weighing it down.
Why it's great: It can help protect hair from artificial heat up to 230°C.
It's priced at SGD75 per 50ML at Sephora.
9. The Ordinary Multi Peptide Serum for Hair Density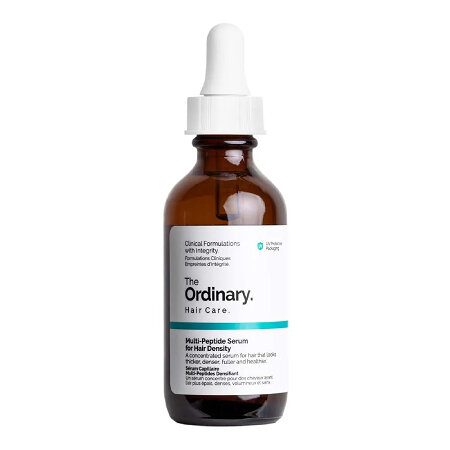 This ultra-concentrated hair serum contains different peptide complexes that promote hair health, making it look thicker, fuller, and denser as time goes on.
Why it's great: It's formulated with an emollient base that helps the active ingredients penetrate deeper into the hair and scalp.
It's priced at SGD34 per 60ML at Sephora.
10. Act+Acre Cold Processed® Stem Cell Serum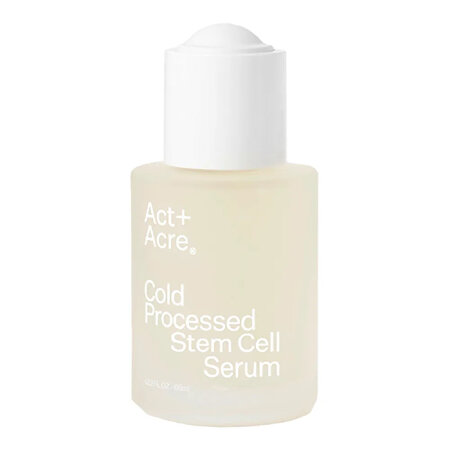 Did you know the scalp needs anti-ageing care too? It contains plant stem cells that promote self-rejuvenation as well as antioxidant-packed leaf extracts that reduce hair thinning by minimising the damage caused by sun and pollution exposure.
Why it's great: It's cold processed, meaning the ingredients are extracted in a way that maintains their maximum potency. This helps your scalp get the most benefits with each application.
It's priced at SGD59 per 65ML at Sephora.
11. Moist Diane Miracle You Damage Repair Hair Serum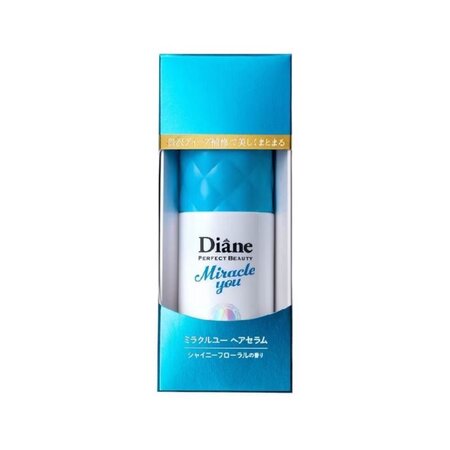 This concentrated yet lightweight hair serum has organic argan oil and organic ghee oil which aids in hair restoration and damage repair. It also contains Miracle Cuticle Coat and Miracle Colour Protect to smoothen frizz, strengthen hair protection, and help retain colour vibrancy.
Another reason to love it: This product also claims to lessen hair breakage and split ends by up to 90%.
Get it at Watsons for SGD21.20 for 60ML here.
12. Mise-en-scène Perfect Serum Original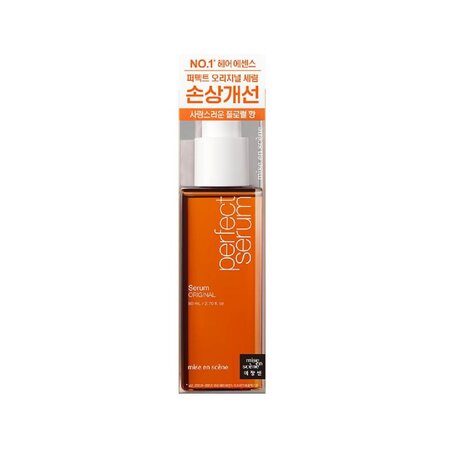 This hair serum combines nourishing oils such as coconut, jojoba, camellia, and birrea to help restore your hair's natural brilliance and shine. It also has a refreshing fresh floral scent that lasts all day.
Another reason to love it: It's specially formulated to protect your hair from fine dust and other damaging particles.
Get it at Watsons for SGD17.10 per 80ML here.
13. Kaminomoto Super Strength Hair Serum



Dealing with hair fall, breakage, or thinning? This serum is packed with Hinokitiol (extracted from the hinoki plant) which works as an antiseptic against dandruff, itch, and other hair and scalp issues that contribute to weak and damaged hair.
Another reason to love it: It feels moisturising yet totally lightweight, leaving your hair and scalp feeling refreshed and healthy-looking throughout the day.
Get it at Watsons for SGD23.10 per 150ML here.
Want to add more volume to limp hair? Check out these sea salt hair sprays.
Comments, questions or feedback? Email us at [email protected].