This article was first published on 19 July 2022.
Serums are like magic beauty potions. They fill your skincare routine with high concentrations of active ingredients that give your skin a powerful boost. Serums can even help you finally combat skin issues like oily skin which is highly inconvenient to have if you're living in humid countries like Singapore. Ick and shine, be gone!


How to find the best serums for oily skin
Oily skin
is caused by the overproduction of sebum underneath the skin. It's not exactly a bad thing as it ensures the skin is highly hydrated. Still, too much can lead to clogged pores that can cause breakouts, irritation, and other skin-related concerns.
One way to deal with it is through oil control products. However, if the products end up being too harsh, they might get rid of the oil too much that the skin gets prone to inflammation and dryness.
The perfect serum for oily skin is one that has the right balance of oil control properties and moisturising agents. This is to ensure that the skin is well-hydrated while still keeping the shine at bay. It should also be fast-absorbing and not slick upon application so that it doesn't feel heavy on the skin.
Curious to see which picks fit this bill? Below, 12 best serums for oily skin to get in Singapore.


1. Alpha-H Hyaluronic 8 Super Serum with PrimalHyal Ultrafiller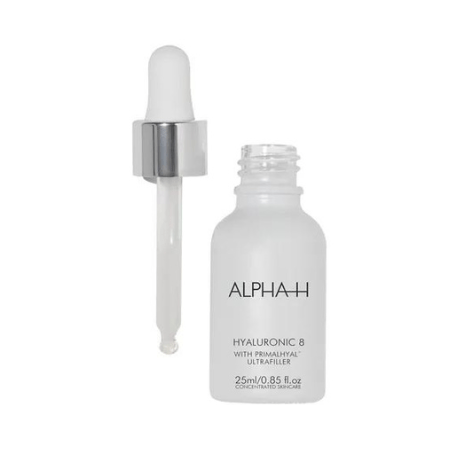 This serum combines primalhyal ultrafiller and hydranov to pump your skin with moisture and help reduce signs of ageing. This also has cureberry, pollushield, and lumicease that strengthen the skin's protection against UV and blue light damage.
Another reason to get it: This product also helps improve skin texture and overall appearance, leaving you looking fresh and radiant all day.
Get it at Sephora for SGD91 per 25ML.


2. Caudalie Vinopure Blemish Control Infusion Serum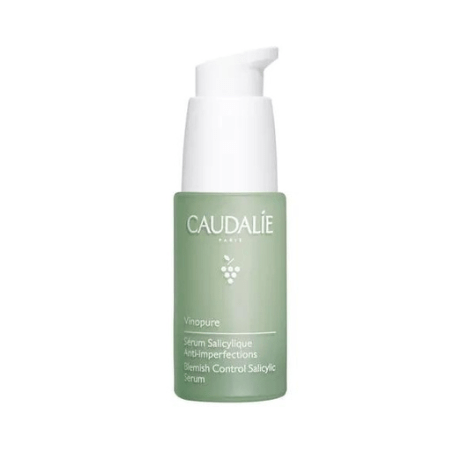 This lightweight but extra potent serum is powered by salicylic acid which purifies pores, deals with excess oil, and combats bacteria and other acne-causing impurities. It also has rosewater which boosts the skin's natural hydration and radiance for a healthier-looking complexion.
Another reason to get it: This serum also has soothing properties that help prevent and address irritation and inflammation.
Get it at Sephora for SGD68 per 30ML.
3. Sulwhasoo First Care Activating Serum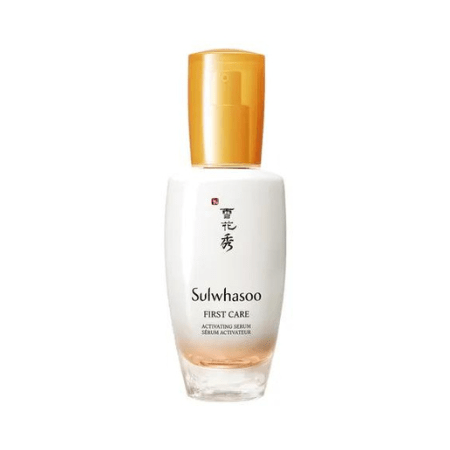 This product contains JAUM Balancing Complex™, a mix of Korean herbs that helps moisturise, tone, and visibly nourish the skin. It's also formulated to prep the skin for the rest of your skincare routine, allowing for better product absorption.
Another reason to get it: This serum also acts as a toner and moisturiser in one, making it great for those who love a more minimal routine and yet still get the best results.
Get it at Sephora for SGD118 per 60ML.


4. Skin Inc. Vitamin B3+ Serum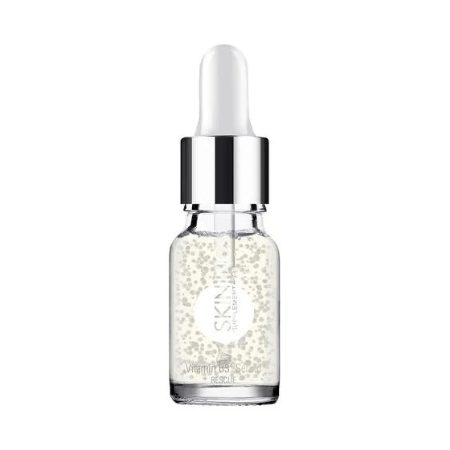 This serum contains niacinamide, hyaluronic acid, and panthenol which help strengthen the skin's protective barrier. On top of that, this combination also addresses skin blemishes, hyperpigmentation, excess oil, and skin congestion, leaving the skin smoother and younger-looking.
Another reason to get it: This product also uses Proprietary Japanese Seaweed Encapsulation Technology which ensures the product's potency remains intact even when exposed to oxidation and light.
Get it at Sephora for SGD68 per 10ML.
5. Pai Skincare All Becomes Clear Copaiba & Zinc Blemish Serum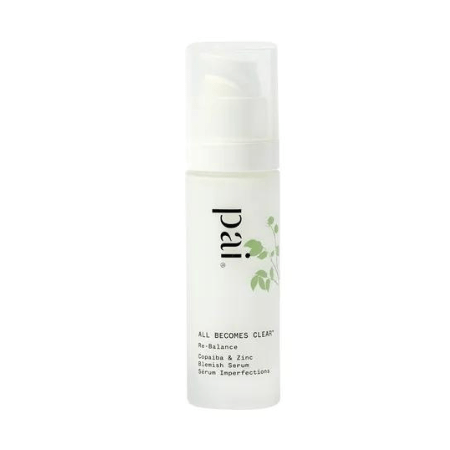 This product uses the powerful duo of copaiba and zinc that perfectly balances the magic of oil control and skin nourishment in one formula. It's also effective in addressing blemishes and can even work as spot treatment against the most stubborn cystic acne.
Another reason to love it: It's fragrance-free and hypoallergenic, making it perfect for those with extra sensitive skin.
Get it at Sephora for SGD85 per 30ML.


6. Lancôme Advanced Génifique Sensitive Dual Concentrate Serum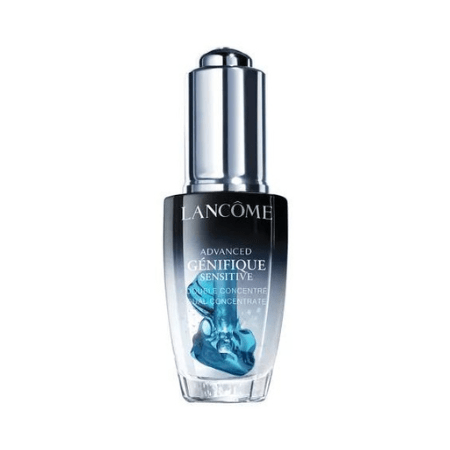 This serum combines two concentrates that are enriched with
prebiotic
and probiotic ingredients. This mixture helps the skin show visible signs of improvement against blemishes, discolouration, and other forms of damage. It also strengthens the skin's barrier against environmental aggressors.
Another reason to get it: The product also contains ferulic acid and vitamin E which soothes the skin from irritation and doubles up on skin repair from inside out.
Get it at Sephora for SGD120 per 20ML.
7. Fresh Black Tea Corset Serum Reform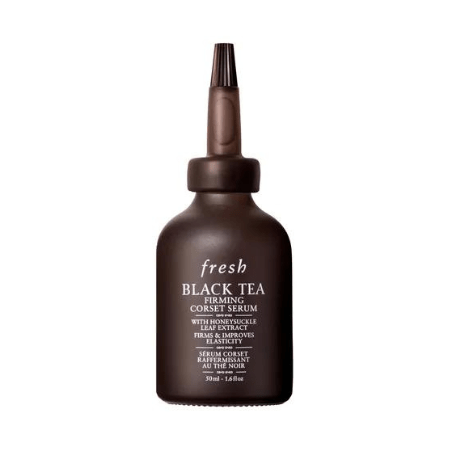 This fast-absorbing serum is all about a quick boost with no stickiness or residue. It uses peptides and honeysuckle extract for an immediate skin-firming effect that helps create a more sculpted appearance.
Another reason to get it: It's specially formulated even for the most sensitive skin types and even deals with itchiness, redness, and irritation as quickly as one, two, three.
Get it at Sephora for SGD165 per 50ML.


8. Sand & Sky Tasmanian Spring Water
Treat your skin with this serum from Sand & Sky. It combines Tasmanian spring water and sea kelp to keep the skin hydrated, smooth, and radiant minus any shine or grease. It also protects the skin from inflammation caused by external aggressors.
Another reason to get it: This serum quickly absorbs into the skin without any residue or tackiness, leaving it feeling soft, supple, and a perfect canvas for either your makeup or the rest of your skincare routine.
Get it at Sephora for SGD75 per 30ML.
9. Shiseido Future Solution LX Legendary Enmei Ultimate Luminance Serum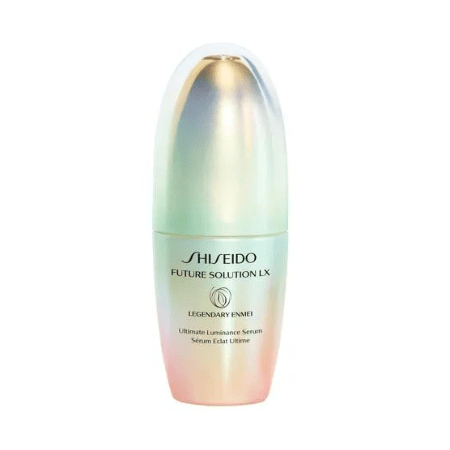 Oily skin often leads to a dull-looking complexion. Thankfully, this pick from Shiseido aims to address that and more. This serum is infused with enmei herb, known for improving skin quality even at first use. It's also known for addressing early signs of ageing, leaving the skin looking radiant and energised.
Another reason to get it: This product also helps deal with uneven skin tone and skin texture. It's also gentle enough to use for all ages.
Get it at Sephora for SGD660 per 30ML.


10. Boscia Vitamin C with Caviar Lime Booster Serum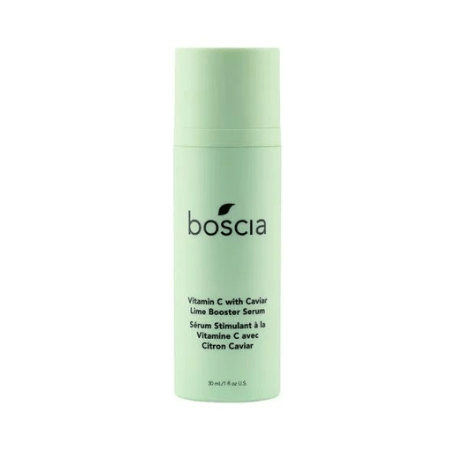 Having oily skin usually means dealing with blemishes and their after-effects. Good thing this Boscia serum comes to the rescue with its skin repair properties that deal with uneven skin, dark spots, and hyperpigmentation caused by blemishes and other skin aggressors. This serum contains stabilised vitamin C complex that works wonders in this department, while also gently exfoliating the skin to reveal a brighter complexion.
Another reason to get it: This product also helps the skin absorb other skincare products better, amplifying the results of your entire skincare routine.
Get it at Sephora for SGD74 per 30ML.
11. Eucerin Spotless Brightening Booster Serum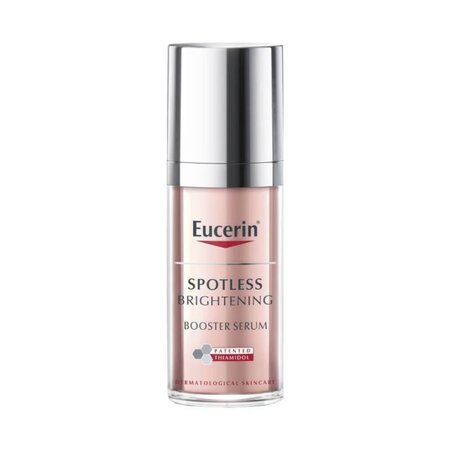 This serum combines thiamidol and concentrated hyaluronic acid to address hyperpigmentation and boost skin moisture for a youthful and more radiant glow.
Another reason to get it: It's lightweight and leaves the skin feeling smooth upon application, making it perfect for skin prep before makeup.
Get it at Watsons for SGD76.70 per 30ML.
12. Senka Deep Moist 3X HA Hydrating Serum



Powered by 3X HA Serum made using Micro-HA Technology, this serum pumps the skin with hydration, leaving it feeling soft and supple. It also contains marine collagen which aids in skin repair, dealing with damage caused by day-to-day stressors.
Another reason to get it: it also contains honey and rice bran oil known for their soothing and skin-healing properties.
Get it at Watsons for SGD26.15 per 30ML.
Comments, questions or feedback? Email us at [email protected].