Retinol is a great anti-ager — it smooths out wrinkles, fine lines, and rough texture — while also helping brighten up dull complexions. But did you know it can also pose help acne-prone skin?
Retinol for acne-prone skin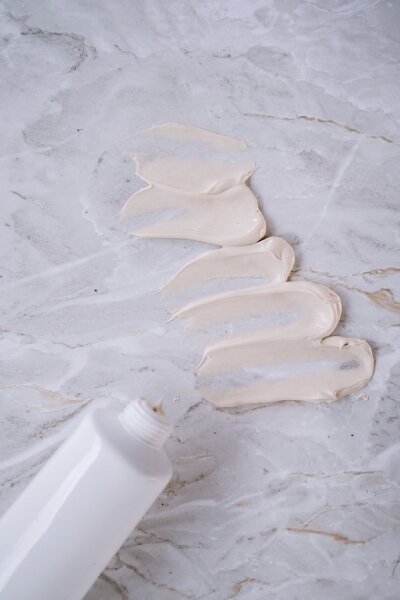 While retinol isn't a prescribed treatment for acne, it's a great supplementary ingredient because it helps increase skin cellular turnover. This means that it helps your skin shed the dull, topmost layer a little faster than usual. It also lightens dark spots caused by previous breakouts and helps unclog pores and minimise their appearance.
Now that you know more about the perks of using retinol, here are some of the best retinol creams you can find in Singapore.
1. SkinCeuticals Retinol 0.5 Refining Night Cream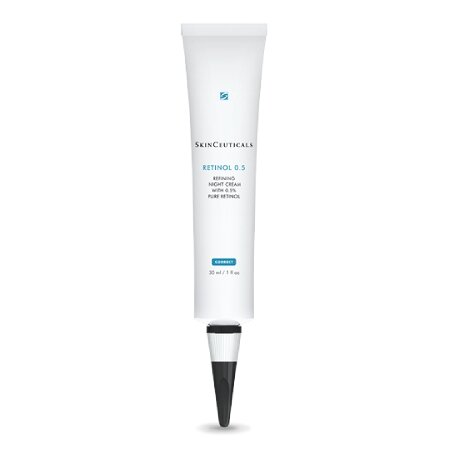 This low-dosage retinol cream has just enough pure retinol content to ease any retinol newbies into the game. The brand recommends using it at night and starting out by applying it once or twice a week before working your way up.
Why it's great: It also contains bisabolol, an ingredient derived from chamomile that's known for its soothing properties.
It's available on the brand's website for SGD100 per 30ML.
2. Olay Regenerist Retinol24 Night Moisturiser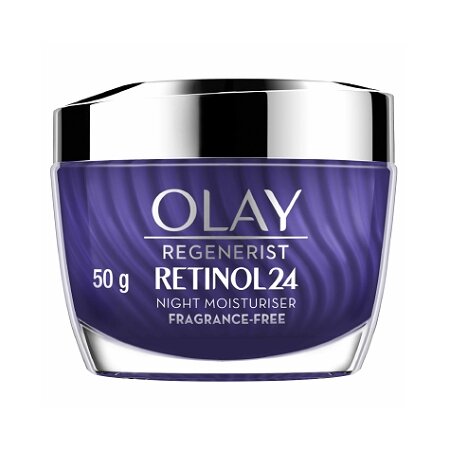 This drugstore retinol cream offers the skin-rejuvenating perks of retinol without the usual hefty price tag. It's formulated to resurface the skin and keep it hydrated for up to 24 hours in one step. The formula is also fragrance- and dye-free.
Why it's great: It's formulated with niacinamide that complements the effects of retinol.
It's available at Watsons for SGD54.90 per 50ML.
3. Sulwhasoo Concentrated Ginseng Renewing Cream EX Classic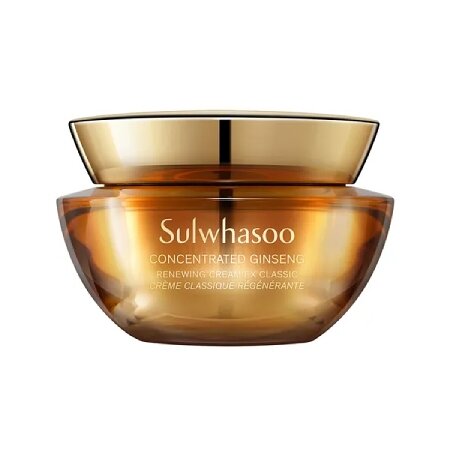 Willing to splurge on your retinol cream? This luxurious K-beauty moisturiser rejuvenates your skin with ginseng and retinol, helping you achieve a more youthful and firm skin quality.
Why it's great: It's formulated with hydrating squalane and a nourishing blend of plant-based oils to keep your skin pampered and moisturised.
It's available at Sephora for SGD180 per 30ML and SGD330 per 60ML.
4. Charlotte Tilbury Refillable Magic Night Cream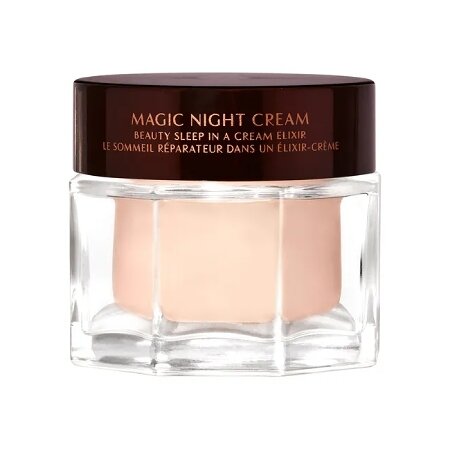 Did you know Charlotte Tilbury's night cream version of its bestselling moisturiser contains retinol? This "miracle" cream claims to help you look like you dozed off for a full eight hours even if you barely slept a wink.
Why it's great: Aside from retinol, it also contains ingredients such as castor and sunflower seed oils and squalane that help replenish moisture to your skin while you're off in dreamland.
It's available at Sephora for SGD210 per 50ML.
5. Dr. Dennis Gross Advanced Retinol + Ferulic Intense Wrinkle Cream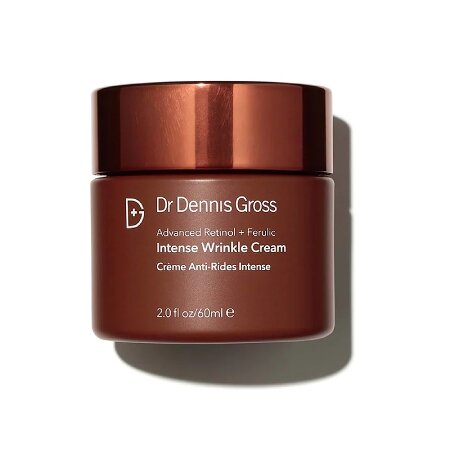 Dr. Dennis Gross paired retinol with bakuchiol (known for its retinol-like effect), rambutan and ferulic acid to create a moisturiser that helps repair the moisture barrier and keep your skin lifted and plump.
Why it's great: It's also powered by antioxidants and soothing centella asiatica that can help improve skin texture and tone.
It's available at Sephora for SGD120 per 60ML.
6. Drunk Elephant A-Passioni™ Retinol Skincare Cream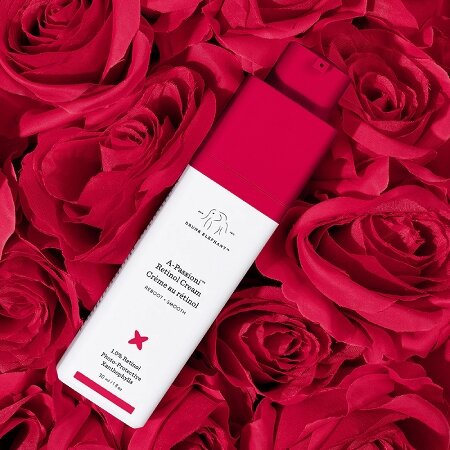 This gentle retinol cream has 1% retinol that's supported by a Triple-Peptide blend, which boosts your skin's bounciness and clarity. It also has some antioxidants in its formula to help ward off environmental stressors that can age and damage your skin.
Why it's great: It's packed with vitamin F fatty acids and a blend of oils that replenish the lipids in your skin and keep it moisturised.
It's available at Sephora for SGD40 per 10ML and SGD108 per 30ML.
7. It Cosmetics Hello Results Wrinkle-Reducing Daily Retinol Serum-In-Cream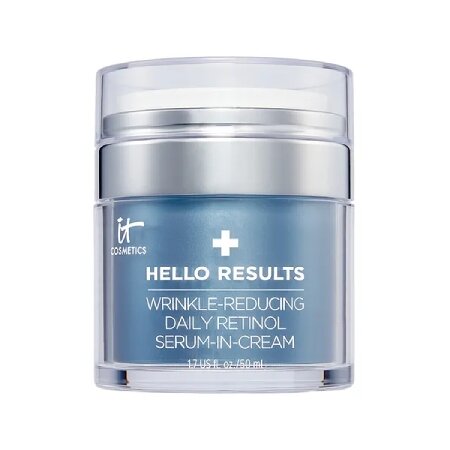 This retinol moisturiser is formulated to act like a serum in its fast-absorbing quality. Its blend of free and encapsulated retinol will reach 15 layers deep into your skin within one hour of applying, according to the brand.
Why it's great: Ingredients such as niacinamide, vitamins B5 and E help counteract the usual effects of using retinol such as redness, dryness, and flakiness.
It's available at Sephora for SGD40 per 15ML and SGD100 per 50ML.
8. Paula's Choice RESIST Barrier Repair Moisturiser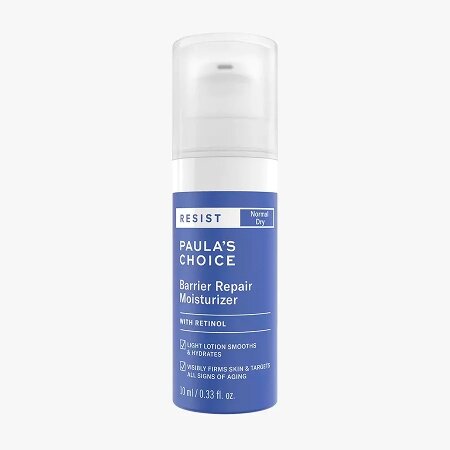 While most retinol creams typically come with a hefty price tag — retinol takes some finesse to formulate, after all — Paula's Choice offers an affordable option in this moisturiser. It has a silky texture that absorbs quickly, delivering the 0.01% retinol concentration into your skin in seconds. The brand recommends using it as the last step in your PM skincare routine, on top of any moisturiser.
Why it's great: It's formulated specifically for dehydrated skin, so it also contains ceramides, emollients, and antioxidants that help your skin stay hydrated.
It's available on the brand's website for SGD18 per 10ML.
9. RoC Retinol Correxion Anti-Aging Sensitive Skin Night Cream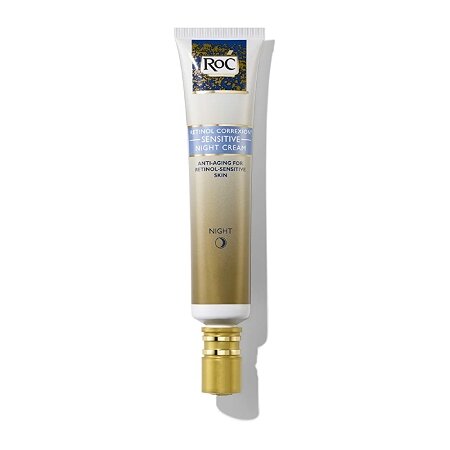 Looking for a retinol cream that's kind to sensitive skin? This one from RoC is popular. It uses a milder form of retinol to minimise, and even eliminate, any potential sensitivity to the ingredient. It's also oil-free.
Why it's great: It's formulated with hyaluronic acid to keep your skin hydrated.
It's available on Amazon for SGD32 per 30ML.
10. Good Molecules Gentle Retinol Cream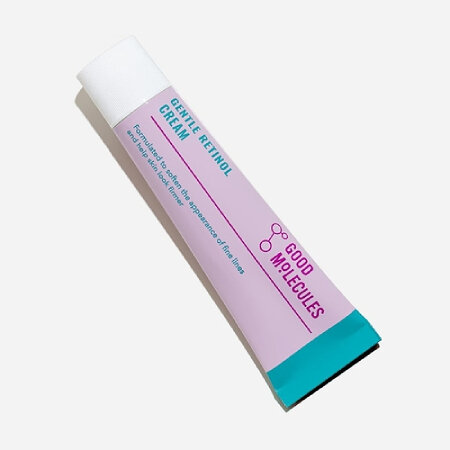 Good Molecules' retinol cream is one of the cult-favourite retinol creams in the online beauty community right now. It contains 0.1% retinol, so it has enough to effectively soften fine lines and wrinkles without irritating the skin. It also has bakuchiol, an antioxidant-rich ingredient that is also known for its retinol-like benefits.
Why it's great: It also soothes the skin with its blend of grape seed oil, allantoin, and acmella oleracea extract.
It's priced at SGD16.20 per 30ML on Hush.
11. Bio Essence Bio-Age'Luxe Retinol D.N.A Expert Cream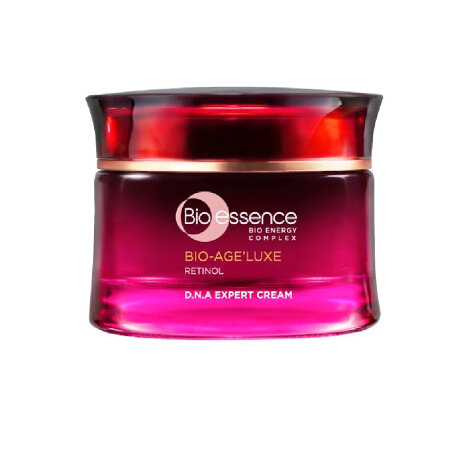 This retinol moisturiser is powered by Retinoid-A, a type of retinol that Bio Essence claims to be 10 times more stable than pure retinol. It also deeply hydrates the skin and makes it more supple.
Why it's great: It's combined with Bio Energy Complex™ and DN-A technology to keep your skin smooth and renewed.
It's priced at SGD70.55 per 45ML at Watsons.
12. Origins Plantscription Retinol Night Moisturiser with Alpine Flower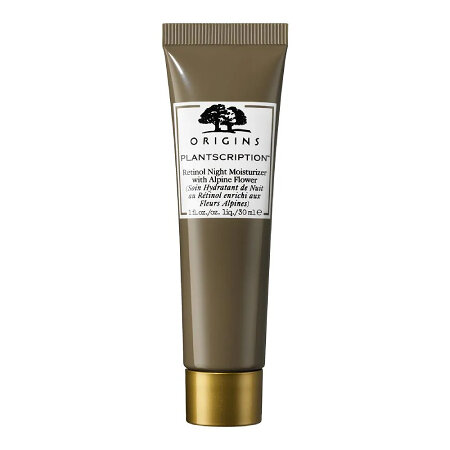 This nourishing overnight moisturiser contains pure, high-grade retinol that reduces the appearance of lines, visible pores and unevenness by increasing natural cell turnover. Plus, it's a vegetarian formula which means it doesn't contain animal ingredients except for honey and beeswax.
Why it's great: Alpine flower and Anogeissus help support the skin's natural youth proteins so it stays youthful-looking.
It's priced at SGD121 per 30ML at Sephora.
13. Laneige Perfect Renew 3X Cream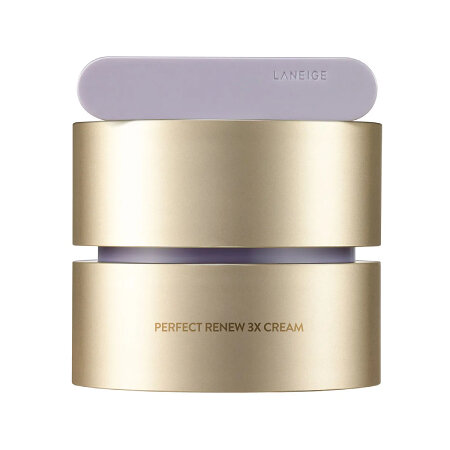 ICYDK, this new Laneige moisturiser is actually an anti-ageing and firming cream. Its high-density formula is infused with 3X™ — made with retinol, peptides, and RE.D flavonoid — that increases smoothness, boosts firmness and gives skin a healthy glow. It's hypoallergenic (less likely to irritate the skin) too!
Why it's great: Its buttery-rich formula is designed to have different melting points so it penetrates every skin layer.
It's priced at SGD103 per 50ML at Sephora.
Want another option? You can also use these serums for acne-prone skin.
Comments, questions or feedback? Email us at [email protected].