Dealing with acne-prone skin involves managing your acne breakouts, soothing redness, and keeping your skin hydrated as it heals. A serum made for acne-prone skin can help you with all of that.
What to look for in serums for acne-prone skin
The most important thing to look for in a serum is its active ingredients. You should know how these different ingredients benefit your skin to best manage your expectations. Some active ingredients that will suit your breakout-prone complexion are retinol (for increased skin cell turnover), hydroxy acids such as alpha and beta hydroxy acids (to exfoliate and unclog your pores), niacinamide (for redness and balancing sebum), vitamin C (for evening out skin tone and fade dark spots from acne breakouts), and hyaluronic acid (for hydration).
It's a good rule of thumb to slowly incorporate your serum into your skincare regimen to minimise any potential irritation. Some ingredients, like retinol and vitamin C for example, can't be used together as they might potentially irritate your skin. In this case, it's best to apply them on alternate days. Plus, remember to apply your serum after your cleanser and toner but before your moisturiser.
Now that you know what to look for in serums for acne-prone skin, here are 13 you can find in Singapore.
1. The Ordinary Niacinamide 10% + Zinc 1%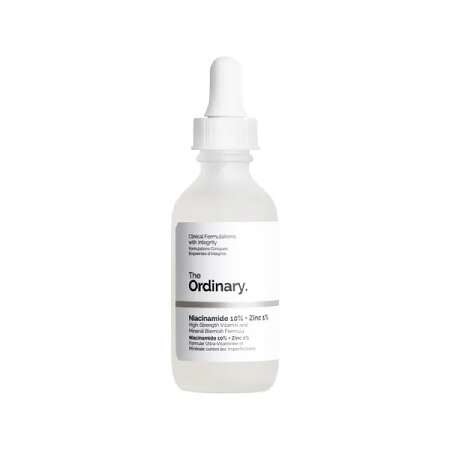 Niacinamide is a really good ingredient for acne-prone skin because it's great at soothing redness and balancing oil production. The Ordinary makes this serum with 10% niacinamide, which is one of the most potent concentrations available in over-the-counter formulas.
Why it's great: There's some zinc sprinkled in the formula to further help manage oil production.
It's priced at SGD13 per 30ML and SGD23 per 60ML at Sephora.
2. It Cosmetics Bye Bye Pores Glycolic Acid Serum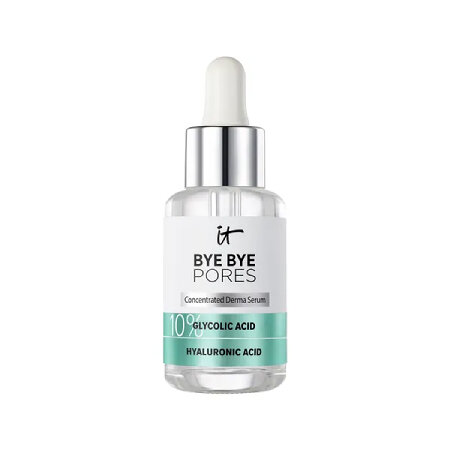 Acne-prone skin also comes with visible pores, so you'll benefit from having a pore-clarifying serum in your regimen. This 10% glycolic acid-infused serum from It Cosmetics helps smooth out texture and unclog your pores in one go.
Why it's great: This serum is also infused with hyaluronic acid to hydrate any dry areas on your face.
It's priced at SGD44 per 30ML at Sephora.
3. Dr. Jart Cicapair Serum
If your skin is prone to redness from your breakouts, this Dr. Jart serum is formulated with centella asiatica (cica) that's known for its calming and wound-healing properties. It's also packed with niacinamide, glycerin, and a blend of botanical oils and extracts for some moisturising, soothing and tone-evening action.
Why it's great: It's also formulated with JartbiomeTM which is formulated with microbiome-strengthening probiotics to help balance out your skin.
It's priced at SGD56 per 30ML at Sephora.
4. Kiehl's Retinol Skin-Renewing Daily Micro-Dose Serum
Interested in delving into retinol skincare? This potent anti-ageing ingredient helps speed up skin cellular turnover, which helps with fading dark marks, improving elasticity and overall skin texture. This retinol serum from Kiehl's is gentle enough for most skin types and has ceramides and peptides that help build up your tolerance for retinol.
Why it's great: It's formulated with hyaluronic acid to help hydrate your skin and diminish any potential sensitivity from the retinol.
It's priced at SGD95 per 30ML and SGD130 per 50ML on the brand's website.
5. Mario Badescu Anti-Acne Serum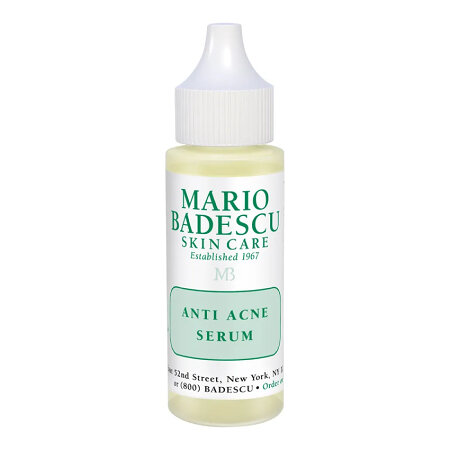 Mario Badescu's serum for acne-prone skin acts as a preventive measure against breakouts. It contains salicylic acid, a beta hydroxy acid (BHA), to bust acne-causing bacteria and unclog your pores.
Why it's great: It comes in a gel-type formula so it absorbs easily and doesn't leave a sticky film on your skin.
It's priced at SGD44 per 29ML at Sephora.
6. SkinCeuticals Silymarin CF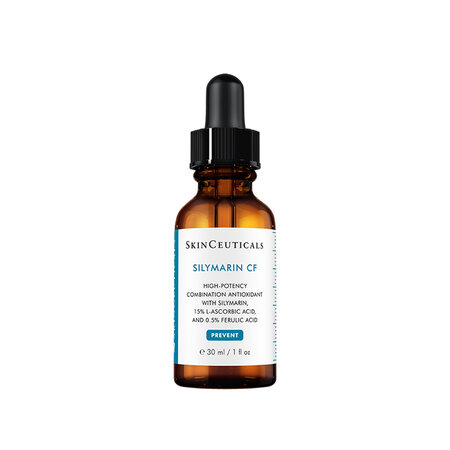 This potent serum can help brighten dull skin caused by breakouts. It combines 0.5% silymarin (milk thistle extract), 15% l-ascorbic acid (LAA), 0.5% ferulic acid and 0.5% salicylic acid in an oil-free formula. It helps reduce oiliness, minimise pores, and boost radiance with consistent use.
Why it's great: Since it's rich in antioxidants, the serum also protects your skin from photodamage caused by UV rays and free radicals.
It's priced at SGD258 per 30ML on Lazada.
7. Hada Labo HA Supreme Cica Soothing Concentrate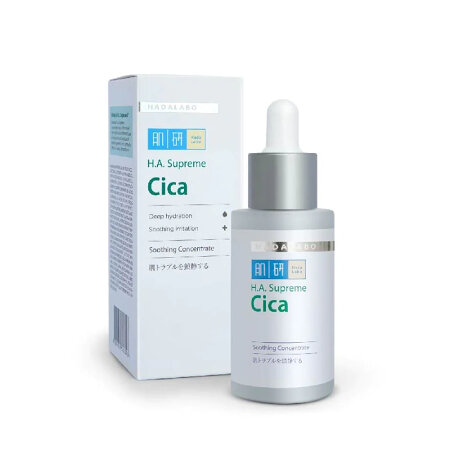 This hyaluronic acid-based serum from Hada Labo, which has four types of hyaluronic acid in it, promises to hydrate and calm down your skin in one step. It's also packed with cica for some highly soothing action to calm down redness and sensitivity.
Why it's great: It's formulated with saccharides isomerate, a hyaluronic acid booster. It keeps your skin moisturised for a longer period of time.
It's priced at SGD34.90 per 30ML at Watsons.
8. innisfree Retinol Cica Repair Ampoule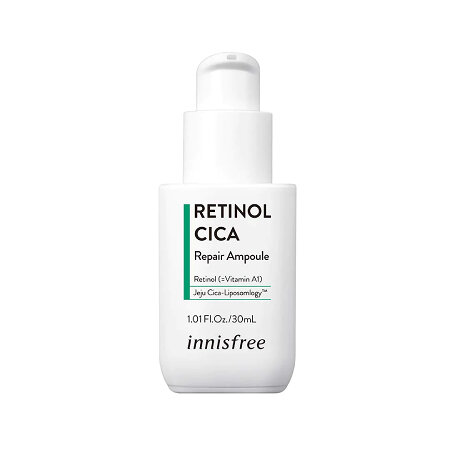 Another cica-infused serum for acne-prone skin is this one from innisfree. The cica is paired with retinol, which helps refine any skin texture, to help soothe any retinol sensitivity. You can read up on our review of this product here.
Why it's great: The serum contains ceramide and Jeju green soybean hyaluronic acid to hydrate your skin and minimise retinol sensitivity.
It's priced at SGD51 per 30ML at the brand's boutiques and e-store.
9. Drunk Elephant C-Firma Fresh Day Serum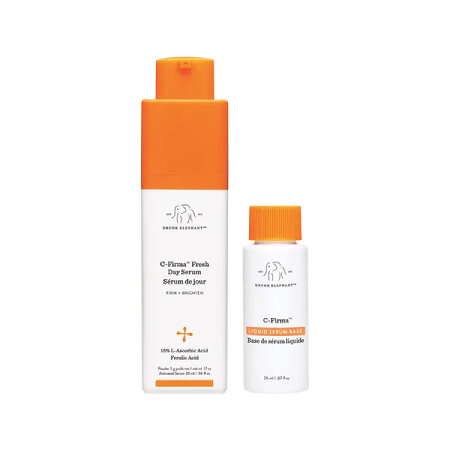 If your skin has become dull from previous breakouts, this potent vitamin C serum can help fix that. Aside from vitamin C, this serum is also formulated with 0.5% ferulic acid and 1% vitamin E for more brightening action. Read our review on this product here.
Why it's great: You get a fresh bottle of vitamin C concentrate with this innovative formula. Mix the vitamin C and the serum base together, give it a good shake, and it's ready to go.
It's priced at SGD112 per 28ML at Sephora.
10. Paula's Choice Defense Antioxidant Pore Purifier
Clear out your pores with this salicylic acid-powered serum. It has a lightweight texture and is packed with antioxidants such as vitamin C and niacinamide that complement the skin-clarifying properties of salicylic acid.
Why it's great: Salicylic acid helps unclog pores. It's also infused with azelaic acid, a gentle exfoliating ingredient that helps brighten up any dark marks from previous breakouts.
It's priced at SGD18 per 5ML and SGD48 per 40ML on the brand's website.
11. SHISEIDO Ultimune Power Infusing Concentrate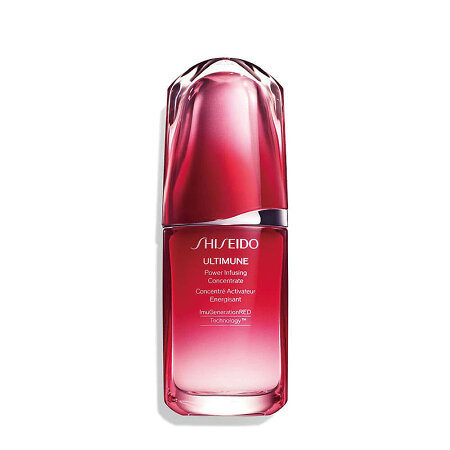 Acne-prone skin can also be a sign of stressed and weakened skin. You can strengthen it with SHISEIDO's bestselling serum. It's formulated with The Lifeblood™, which triggers the skin's defense system and prevents damage due to ageing.
Why it's great: It also contains ImuCalm Compound™ which claims to help prevent damage due to emotional stress.
It's priced at SGD55 per 15ML, SGD125 per 30ML, SGD175 per 50ML, and SGD215 per 75ML on Sephora.sg.
12. Caudalie Vinopure Blemish Control Infusion Serum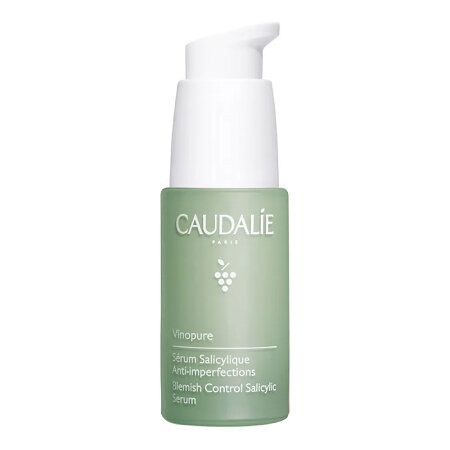 This serum is formulated with high concentrations of natural salicylic acid to unclog pores from excess oil, blackheads, and bacteria. Its gel-type texture is also comfortable to use on combination and oily skin.
Why it's great: It also contains grape seed polyphenols that protect the skin and prevent blackheads from forming.
It's priced at SGD65 per 30ML at Sephora.
13. La Roche-Posay Effaclar Serum Ultra Concentrate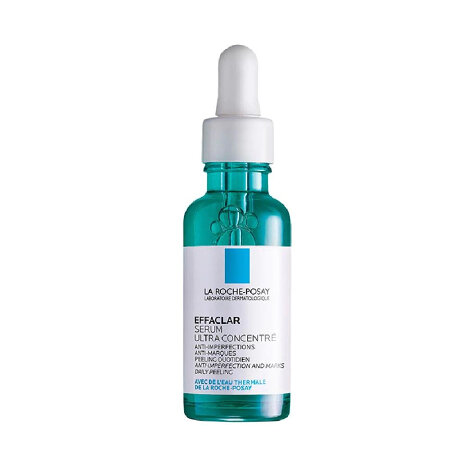 Made for targeting adult acne, this serum is a blend of two exfoliating acids — salicylic and glycolic — and niacinamide to clear pores, manage sebum production, and boost skin renewal.
Why it's great: It's formulated with La Roche-Posay's thermal spring water that promises to calm irritated skin.
It's priced at SGD57.45 per 30ML at Watsons.
Next, check out these moisturisers for oily skin.
Comments, questions or feedback? Email us at [email protected].