Does your skin tend to get very shiny by midday? You may want to switch your moisturiser to one made for oily skin. Yes, contrary to popular belief, you still need to moisturise to keep your skin hydrated — even if it's on the oilier side.
What to look for in moisturisers for oily skin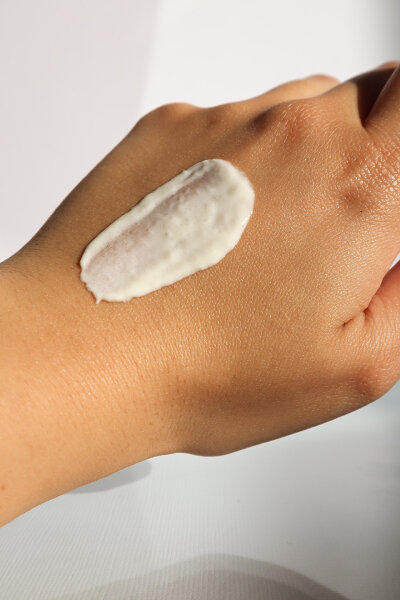 Moisturisers for oily skin are formulated with oil-controlling, mattifying, and balancing ingredients that will restore your skin's oil-moisture balance. These can also help control acne breakouts and minimise the appearance of visible pores. Some common ingredients to look out for are tea tree, green tea, and salicylic acid.
You can also consider going for an oil-free formula. These moisturisers with oil-free formulas are formulated without mineral oils, so they're less likely to clog your pores and cause blackheads and visible pores.
Texture-wise, look for lightweight gel formulas that absorb quickly after applying. Gel formulas are water-based so they hydrate your skin without feeling greasy, sticky, or heavy once applied.
Curious to know which products tick all of the boxes? Get to know the best moisturisers for oily skin in Singapore below.
Best oil-free moisturiser
1. Neutrogena Basic Legacy Oil-Free Moisture For Combination Skin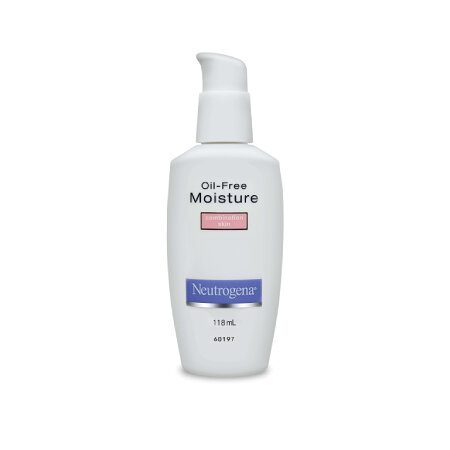 This Neutrogena classic is one of the best oil-free moisturisers you can find in the drugstore. It has a lightweight and non-greasy texture that those with oily and combination skin will love.
Why it's great: It's formulated with the brand's Microsponge® system that helps control oil and shine.
You can find it at Shopee, Lazada, and Watsons for SGD19.90 per 118ML.
2. COSRX Oil-Free Ultra-Moisturizing Lotion with Birch Sap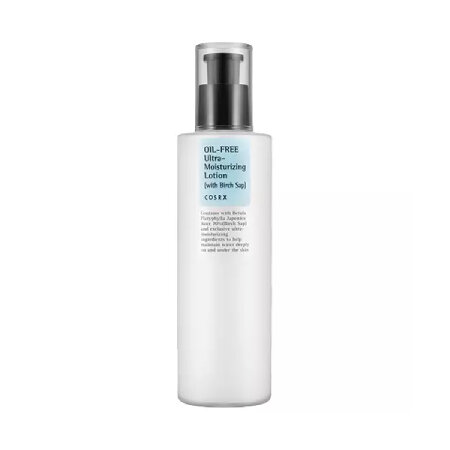 K-beauty brand COSRX may be most known for its Snail Mucin Cream, but its oil-free moisturiser is pretty popular too. Its formula is packed with vitamins and antioxidants that your skin loves and helps keep it radiant without being too dewy.
Why it's great: Its blend of birch sap, hyaluronic acid, and tea tree keeps oily skin calm, soothed, and hydrated.
It's available at Watsons, Zalora, and iShopChangi for SGD32.50 per 100ML.
3. Farmacy Daily Greens Oil-Free Gel Moisturizer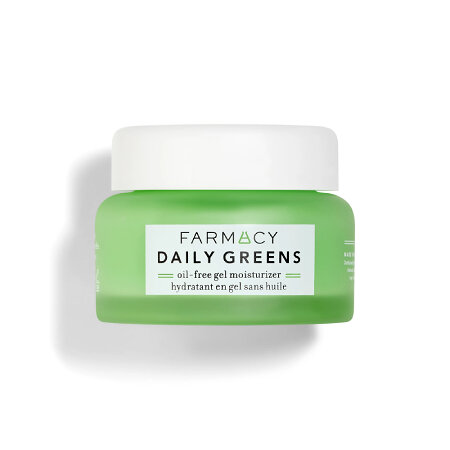 This Farmacy moisturiser is both oil- and silicone-free and delivers on its promise of lasting hydration. It's formulated with hyaluronic and polyglutamic acids that keep moisture locked into your skin.
Why it's great: It keeps your pores clear of any impurities with its blend of moringa water, papaya and willow herb.
It's available at Sephora and Amazon for SGD58 per 50ML.
Best mattifying moisturiser
4. La Roche-Posay Effaclar Mat Sebo-regulating Moisturiser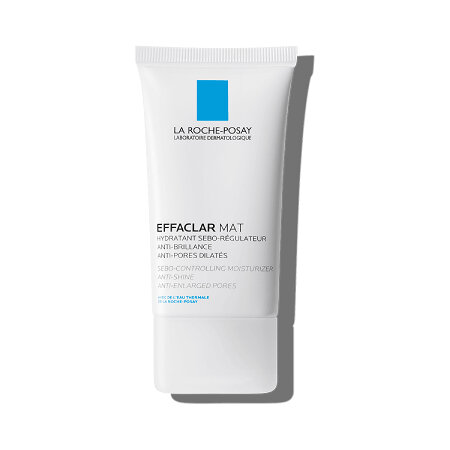 If you're searching for an oil-free moisturiser that also has mattifying benefits, this La Roche-Posay moisturiser is the one for you. It contains an ingredient called sebulyse that helps control shine and sebum as well as minimise the look of enlarged pores. It's hypoallergenic and suitable for sensitive skin too.
Why it's great: It's powered by Perlite anti-humidity and absorbent micro-spheres that keep your skin matte all day long.
You can find this at Watsons, Guardian, and iShopChangi for SGD38.90 per 40ML.
5. Shiseido Waso Quick Matte Moisturizer Oil-free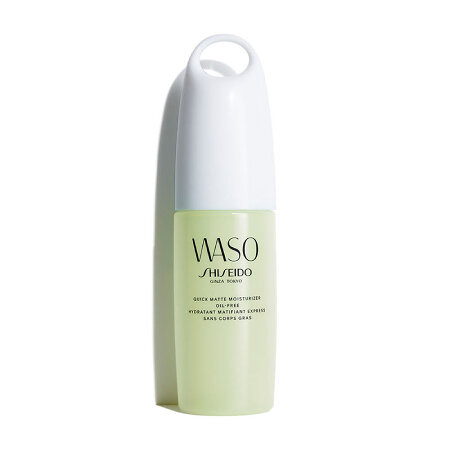 Willing to splurge a little for your daily moisturiser? The Shiseido Waso Quick Matte Moisturizer Oil-free is an oil-free, oil-balancing gel moisturiser that hydrates just as well as it mattifies your complexion. It's formulated with sebum-controlling powders so your skin stays shine-free all day long.
Why it's great: It also helps prevent skin ageing with antioxidant-rich loquat leaf cells.
It's available on the brand's website and at Sephora for SGD55 per 75ML.
6. Philosophy Purity Made Simple Mattifying Gel Moisturizer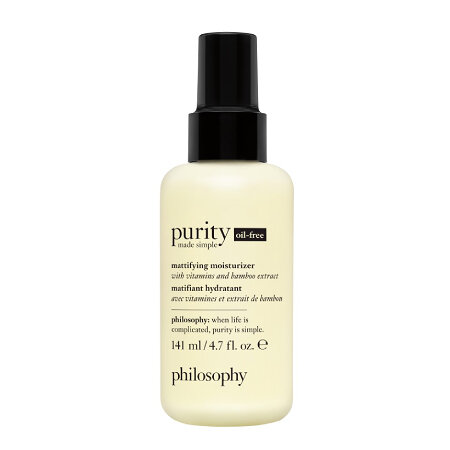 This oil-free gel moisturiser contains bamboo extract as its main mattifying agent. It also helps protect and strengthen your skin against free radicals with its green tea antioxidant complex.
Why it's great: It's also infused with vitamins B5, C and E to soothe, brighten and nourish the skin.
It's available at Lazada, Shopee, Sephora, and Amazon for SGD43 per 141ML.
Best soothing and pore-minimising moisturiser for oily skin
7. Dermalogica Clear Start Cooling Aqua Jelly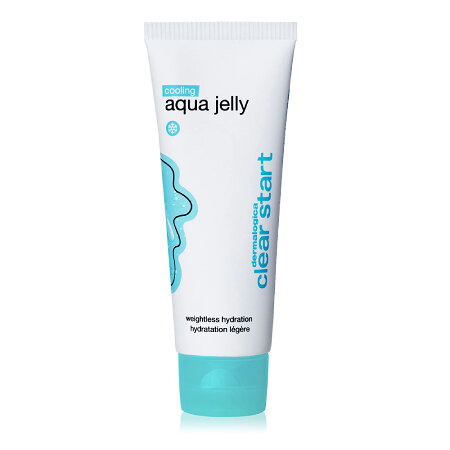 This jelly-based water-textured moisturiser contains a bioflavonoid complex that acts like retinol to improve skin texture and control oil. It also has hyaluronic acid to keep skin plump and hydrated.
Why it's great: It's infused with blue tansy flower oil and blueberry extract to soothe and calm down troubled skin.
You can find it at Lazada, Shopee, and Sephora for SGD41 per 53ML.
8. OLE HENRIKSEN Cold Plunge™ Pore Remedy Moisturizer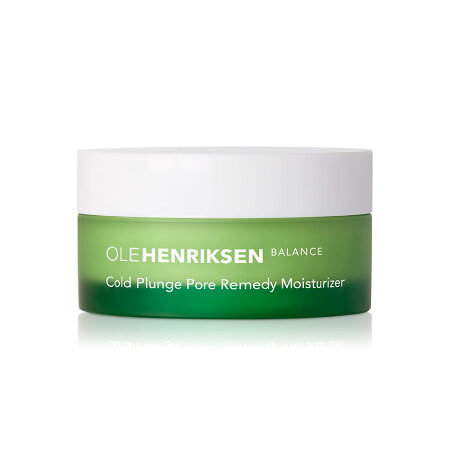 Do you know how your skin looks refreshed after splashing it with cold water? This moisturiser delivers the same result, without the wet mess. It's powered by salicylic acid and lipo hydroxy acid (LHA) that exfoliates the dead skin cells and sebum that clog your pores.
Why it's great: The formula is also enriched with a botanical Green Fusion Complex™ made from green tea, eucalyptus, and algae that absorb excess sebum and further improve the appearance of your pores.
You can find it at Sephora for SGD74 per 50ML.
9. Dr. Jart+ Ctrl-A Teatreement™ Moisturizer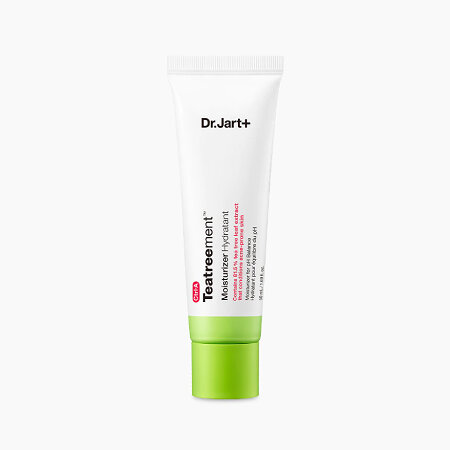 If your skin is quite acne-prone, pick up this tea tree-powered moisturiser from the popular Korean beauty brand Dr. Jart+. The tea tree leaf and oil extracts banish acne-causing bacteria from your pores without drying out the problem-free areas surrounding it. It's also infused with witch hazel for added oil control.
Why it's great: It also contains niacinamide, centella asiatica, allantoin, and aloe leaf extract to help brighten and soothe your skin.
You can find it at Sephora for SGD38 per 50ML.
Best lightweight moisturiser for oily skin
10. Hada Labo Hydrating Water Gel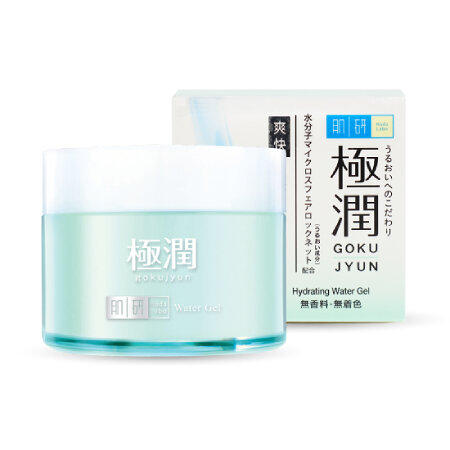 If your skin also tends to get dehydrated on top of getting oily come midday, this Hada Labo moisturiser coats it in lightweight hydration to solve your problem. It's a water-gel type of formula that quickly sinks and sets into your skin, without a hint of sticky film.
Why it's great: It's formulated with four different sizes of hyaluronic acid that help strengthen the skin's moisture barrier and keeps it plump and hydrated.
It's available at Shopee, Lazada, Guardian, and Watsons for SGD25.90 per 50ML.
11. SK-II Skinpower Airy Milky Lotion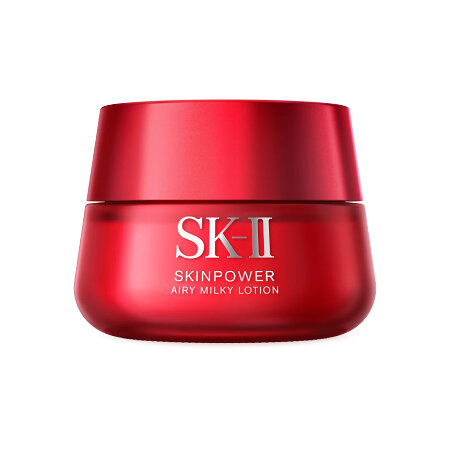 This anti-ageing moisturiser for oily skin is formulated with SK-II's InfinitPower Technology — made from calla lily extract, dokudami extract, and peony extract — that boosts your skin's plumpness and glow even when exposed to environmental stressors.
Why it's great: It's infused with SK-II's signature Pitera™ ingredient that's packed with vitamins, minerals, amino acids, and acids that keep your skin happy and healthy.
You can find it at Tangs, Metro, Sephora and iShopChangi for SGD158 per 50ML and SGD238 per 80ML.
12. Peter Thomas Roth Water Drench Hyaluronic Cloud Cream Hydrating Moisturizer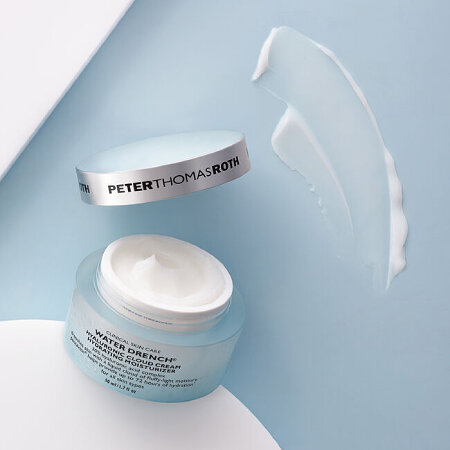 This oil-free moisturiser from Peter Thomas Roth is powered by the 30% Hyaluronic Acid Complex that is made up of three different sizes of hyaluronic acid, Pentavitin® that promises to deliver 72 hours of hydration, and hydrolysed silk to smoothen texture. The result: hydrated, smooth, and plump skin.
Why it's great: It has a unique fluffy texture that's super lightweight and soft on the skin.
You can find it at Sephora for SGD40 per 20ML and SGD96 per 48ML.
Complete your skincare routine by pairing these moisturisers with a good toner made for oily skin.
Comments, questions or feedback? Email us at [email protected].