Looking to level up your basic skincare routine? We have a one-word solution for that: serum!
Simply put, a serum is a skincare product that's extra-packed with active ingredients that aim to solve your specific skin problem. Whether you're looking to reduce dryness, battle hyperpigmentation, or soothe inflammation, there's a serum for you. Think of them as your basic skincare products' stronger, more concentrated sister.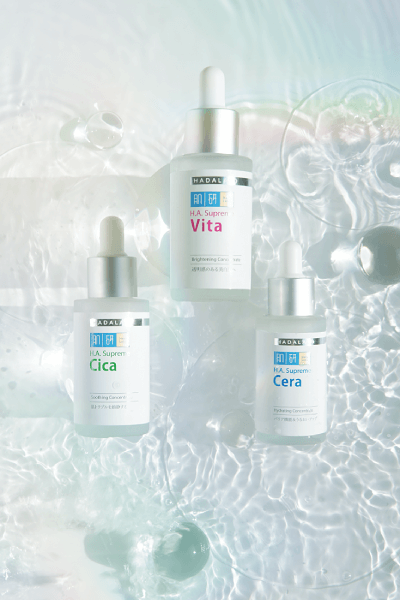 But which should you pick up? We recommend starting with the Hada Labo HA Supreme Serums. It's the top Japanese skincare brand's range of lightweight and fast-acting hyaluronic acid serums coupled with extra skin-caring benefits. Hyaluronic acid is considered to be one of the best skin hydrators because it attracts moisture molecules and binds them to your skin's collagen cells. This gives you a plumper, smoother, and more dewy complexion. Team that with ingredients that target specific skin woes and you get the perfect serum for your skin woes. Read on to discover the collection and see which one fits your skin need best.
For intensely hydrated skin: Hada Labo HA Supreme Cera Hydrating Concentrate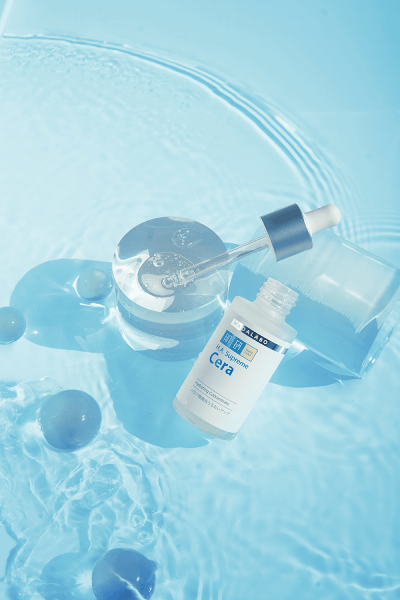 Want to quench dry or dehydrated skin while making it stronger against aggressors such as pollution, stress, and more? Turn to the Hada Labo HA Supreme Cera Hydrating Concentrate. It contains five types of hyaluronic acid that penetrate the different layers of your skin, hydrating it from inside out. This hydrating goodness is amplified by the ceramides, strengthens your moisture barrier. The result? Skin that's intensely hydrated for 24 hours and resilient against damage.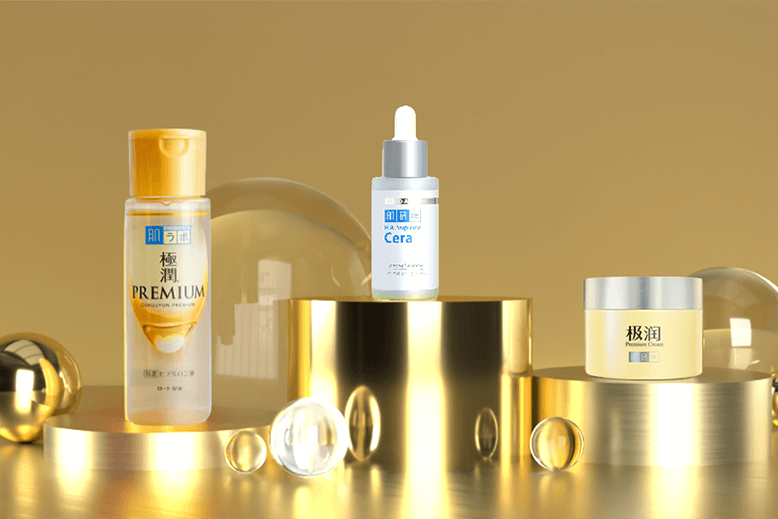 Best paired with: the pH-balanced Hada Labo Premium Hydrating Lotion and the velvety Premium Hydrating Day Cream. Apply the lotion to a newly cleansed face to prep it for serum application. Afterwards, keep moisture locked into your skin with the day cream. Amp up the serum's hydrating power to keep your skin feeling plump and hydrated throughout the day.
For a brighter complexion: Hada Labo HA Supreme Vita Brightening Concentrate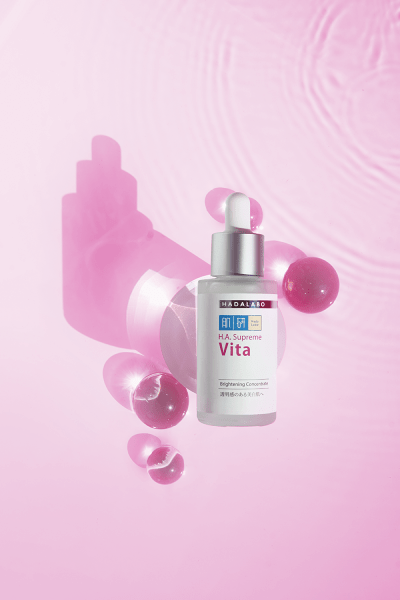 Wanna say goodbye to dark spots from previous breakouts (because of prolonged mask-wearing perhaps) or if you want to achieve a coveted glow then the Hada Labo HA Supreme Vita Brightening Concentrate is the one for you.
Aside from giving your skin proper hydration, this serum also brightens it and diminishes blemish marks by 48% thanks to good ol' niacinamide, which helps improve skin texture and tone, minimise pores, and reduce dullness. Get that glow with the help of this!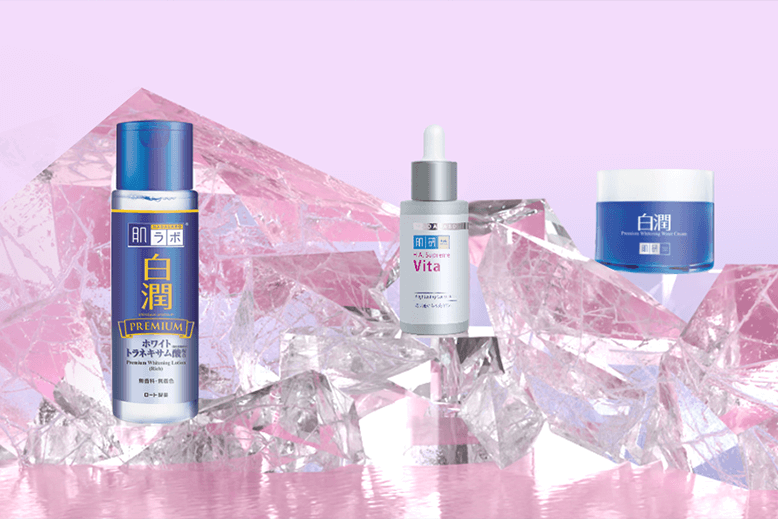 Best paired with: the Hada Labo Premium Brightening Lotion as the first step and the Premium Whitening Water Cream after the serum. These are both packed with skin-brightening ingredients like tranexamic acid, vitamins C and E that boost the serum's radiance-giving power.
For a calm complexion: Hada Labo HA Supreme Cica Soothing Concentrate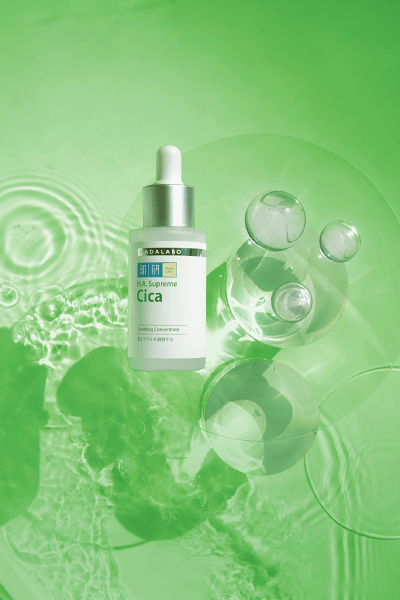 Inflammation, sensitivity, and excessive dryness? Say goodbye to them with the help of the Hada Labo HA Supreme Cica Soothing Concentrate. This hyaluronic acid serum is formulated with a natural hyaluronic acid booster called saccharides isomerate, which helps your skin retain moisture for a longer period of time. On top of that, this serum also has centella asiatica, also known as cica or tiger grass, which helps soothe inflammation, speed up wound healing, and stimulate collagen renewal. Hydrated and soothed skin? You bet.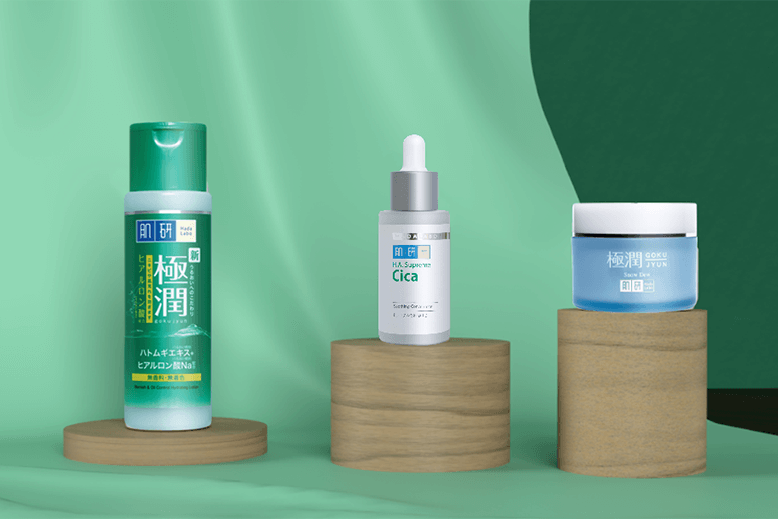 Best paired with: the Hada Labo Blemish & Oil Control Lotion, a hydrating and soothing facial lotion that helps restore the skin's oil-water balance. After applying the lotion and HA Supreme Cica Soothing Concentrate, add a layer of the sorbet-textured Hada Labo Snow Dew Moisturiser for another level of soothing and hydrating goodness.
Curious to know how these serums fare IRL? Our Beauty Club members — comprised of serum newbies and light serum users — share their thoughts on the Hada Labo HA Supreme Serums below.
Levelling up your skincare routine doesn't need to be elaborate — you just need a serum to add into the mix.
Ready to elevate your routine? Discover the Hada Labo HA Supreme Serums here.
Comments, questions or feedback? Email us at [email protected].