Have you ever noticed a distinct unevenness in your skin complexion? This condition is called hyperpigmentation and is commonly caused by increased melanin production in the skin. Sometimes, it's triggered by exposure to the sun, hormones, skin injuries, or inflammation. To address it, you'll need skincare ingredients for pigmentation that are safe and kind to your facial skin.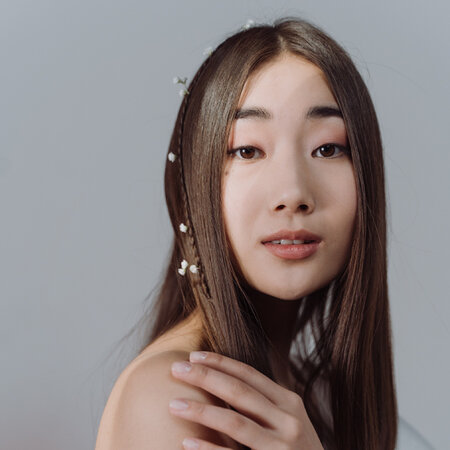 One of these ingredients is Thiamidol, a patented ingredient which derm-recommended skincare brand Eucerin has formulated and uses in its Spotless Brightening Booster Serum. Here are three reasons why you should consider having it in your skincare arsenal.
1. It's highly effective in reducing dark spots
Dark spots are one of the ways hyperpigmentation can appear on your skin. If your skin is frequently exposed to UV rays, then chances are you'll eventually develop and start having to deal with hyperpigmentation.
Thiamidol works by preventing an enzyme called tyrosinase from converting the amino acid tyrosine in our skin into melanin (the pigment that gives our skin, hair, and nails their colour). If left unchecked, this can cause more melanin to be produced and you may end up with bigger or more hyperpigmented areas.
According to Eucerin, Thiamidol is especially helpful at preventing dark spots since it was tested on human tyrosinase during production, compared to the more common approach of using mushroom tyrosinase. Using this approach, Eucerin's researchers were able to calibrate Thiamidol's efficacy according to how our skin reacts in real life. A study has shown that a serum with Thiamidol showed significant improvement in lightening dark spots in 12 weeks.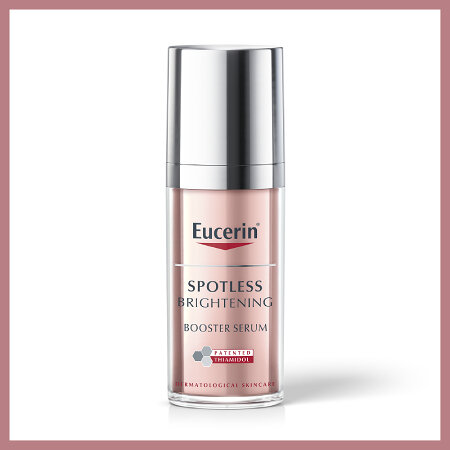 In the Eucerin Spotless Brightening Booster Serum, Thiamidol is supported by liquorice root — another ingredient that helps reduce hyperpigmentation on the face. It prevents oxidative stress, which also stimulates melanin production, and has anti-inflammatory properties too!
2. It's very gentle on the skin
While there are many ways to combat hyperpigmentation, some of these methods aren't recommended by dermatologists for individuals with sensitive skin as they may potentially increase skin's sensitivity. With Eucerin's Thiamidol, it's very gentle on the skin and is suitable for use on individuals of different skin types, tones, and ages.
Thiamidol works well with hydrating ingredients too, such as hyaluronic acid, since hydration helps prevent irritation and dryness. Good news: You can find both in the Eucerin Spotless Brightening Booster Serum!
3. It can complement laser treatments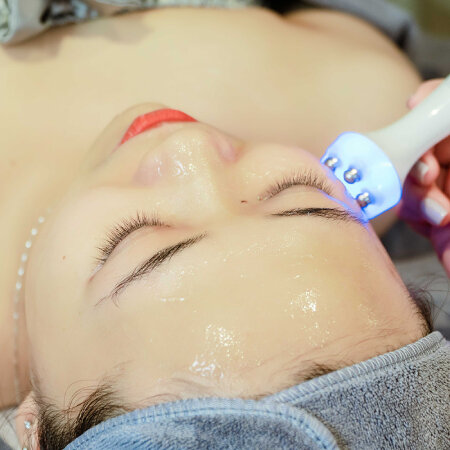 Thiamidol works well on its own as a pigment-buster, but did you know that it can also boost the effects of laser treatments for hyperpigmentation? Research has shown that using a serum with Thiamidol as part of your post-laser skincare regimen can give you better and faster results compared to just laser treatments alone. Just keep in mind that Thiamidol should only be used when your skin is fully intact — meaning no open wounds — for your overall comfort.
How to address hyperpigmentation with the Eucerin Spotless Brightening Booster Serum
Want to see Thiamidol in action? You can enjoy Thiamidol's beauty benefits in the Eucerin Spotless Brightening Booster Serum.
We recommend applying the serum twice a day, once in the morning and once at night before going to bed, on newly cleansed skin. You can proceed with your usual skincare routine after. Just keep in mind that you should only apply Thiamidol products up to four times a day max — anything else is going overboard. And don't forget to use sunscreen too.
Would you like to try Thiamidol too? Sign up for our Eucerin Spotless Brightening Booster Serum Sampling programme through the form below.
Comments, questions or feedback? Email us at [email protected].