Do you happen to have noticed that your skin looks a little duller and more tired lately? Late nights, long days spent in air-conditioned rooms, and insufficient skincare routines can all be the culprit.
Luckily, there are innovative and intensive skincare treatments like the Hada Labo Premium Hydrating Collagen Ball Serum that can help! It's powered by skin-renewing collagen and other potent ingredients that help reset, repair, and replenish tired complexions and rejuvenate them into youthful and glowing ones. The #TBLBureau puts it to the test to see how it can improve skin quality that has suffered or not improved due to current lifestyles.

Hada Labo Premium Hydrating Collagen Ball Serum: packaging, ingredients and claims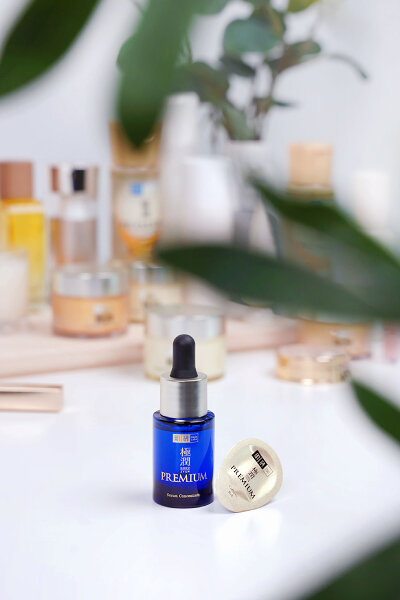 So what can you expect from this innovative serum duo? Based on Hada Labo's clinical testing, using the serum can help reduce fine lines by 50%, increase skin elasticity by 80%, and raise the skin's moisture levels by 300%. To sum it up: it will help your skin look revived and smooth! Here's how it works.
The Hada Labo Premium Hydrating Collagen Ball Serum comes in two separate packaging. The blue glass with a dropper contains the hyaluronic acid serum, which has polypeptides and five types of hyaluronic acids to replenish moisture into dry and tired skin. Meanwhile, the sealed capsules contain the 100% pure collagen balls. This helps keep the ingredients, especially the collagen, fresh for application.
Speaking of the ingredients, the serum is packed with plumping and firming ingredients that help address your dull- and tired-looking appearance. Pure collagen helps restore skin elasticity and firmness, making your skin feel more supple and look more youthful. Meanwhile, the five types of hyaluronic acid and peptides rehydrate the skin and smoothen fine lines by working their magic deep into the layers of the skin. You can see the effects of these ingredients in as fast as seven days of daily use. Sounds great, right?
In addition to the rejuvenating skin food, the serum also boasts a rich and melts-into-your-skin texture that leaves behind a velvety finish.
But wait, how do you apply the serum?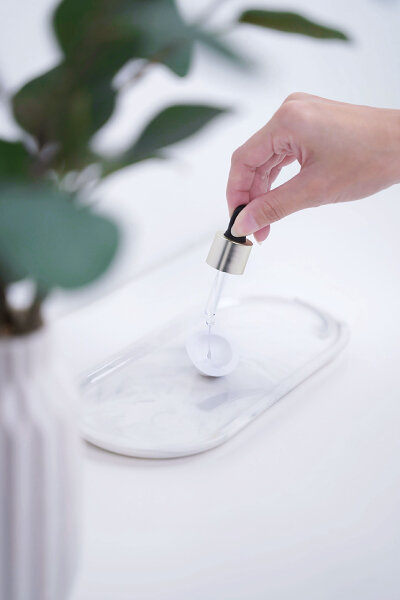 Start by opening the capsule with the collagen ball. Then, place two to three drops of the hyaluronic serum into the capsule. Use the small mixer that comes in the pack to mix the serum and collagen together. Pour the mixture into your hands and apply it evenly on your freshly cleansed face and neck in upward motions. Wait for it to fully absorb and you can proceed to apply your moisturiser.
Now that you know what you're getting from the serum and how to apply it, read on to see how it fared with the TBL Bureau members' various skin concerns after using it for two weeks.
Hada Labo Premium Hydrating Collagen Ball Serum review
Rejuvenating tired skin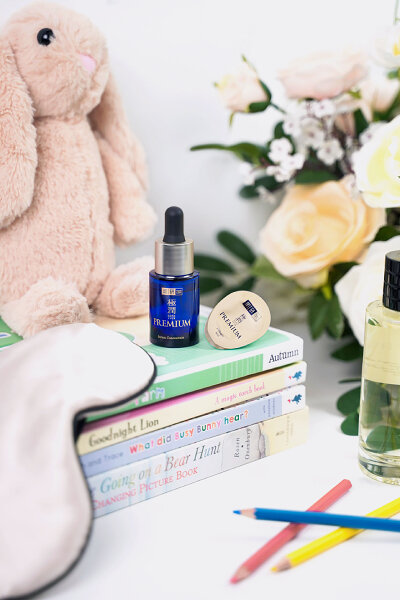 As a mum to an active toddler, TBL Bureau's Shuying is no stranger to late nights, disrupted sleep, and early mornings. As you can imagine, this made her skin look as tired as she felt. So, she's been on the hunt for a skincare product like the Hada Labo Premium Hydrating Collagen Ball Serum that can firm and tighten up her skin and help her achieve a more youthful-looking complexion.
"The Serum and Collagen Ball combine to form a rich, transparent gel," she shared. "It feels thick and heavy at first but absorbs very quickly, with no stickiness after. Skin feels supple and moisturised too."
But the most important part is, did it refine her skin? According to Shuying, it definitely did. "My skin definitely feels rejuvenated after two weeks of using the serum," she said. "It also appears slightly firmer and more supple."
Replenishing moisture to dehydrated skin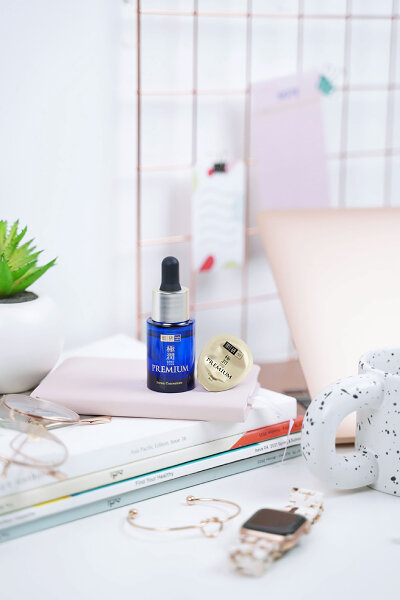 Long days spent in an air-conditioned office haven't been kind to TBL Bureau Chloe's dry and mildly sensitive skin. Her skin already feels taut and can look dull even with makeup, so the dry air only increases this. She's also concerned about losing elasticity in her skin because of the added dryness.
The Hada Labo Premium Hydrating Collagen Ball Serum was a welcome addition to her skincare line-up. "I thought it was very cool to have such a combination of collagen ball with serum," Chloe said. "After mixing, the texture seems very thick. But once I use the spatula provided to spread the serum across my whole face, it feels light and easily absorbed into my skin."
Not only does it feel hydrating when applied, but the serum quickly delivered the hydration Chloe's skin needed. "I feel my skin is not as dry as it was before and it feels plumper too," she shared. "If I use it during the day, my skin looks glowy with hydration. Plus, it helps my make-up to stay intact throughout the day as well!"
Supercharging existing skincare routines
TBL Bureau Angela leads an active lifestyle. When paired with her dry-combination skin, her skin is always looking for a gulp of hydration that her current skincare regimen just can't cover. However, it can be quite tricky to find a new product that won't conflict with other makeup or skincare products she's already using. Luckily, it wasn't a problem with the Hada Labo Premium Hydrating Collagen Ball Serum.
"It has a gel-like, rich texture that feels very moisturising when massaged into the skin," she shared. "I use it day and night. I've noticed my skin feels quite supple the next day and it works well with my other skincare and makeup too."
Want to step up your skincare game? Then you may want to check out this innovative serum duo to see if it can improve your skin too.
Want to try this innovative serum duo too? You can find it at Watsons and Guardian for SGD65.90.
Comments, questions or feedback? Email us at [email protected].