Have you felt stuck in a rut lately? You may be finding it hard to focus, your body always feels tired, and your skin starts showing the level of stress you're feeling. We've been there and we totally get it.
But believe it or not, the answer to this problem can be as simple as changing a small part of your routine. Having rituals can help you go through your day with added clarity and less stress. Once a habit is formed, it becomes easier to do in the long run. In fact, a habit can be formed within 59 days and then it becomes automatic in your routine. Ready to get started?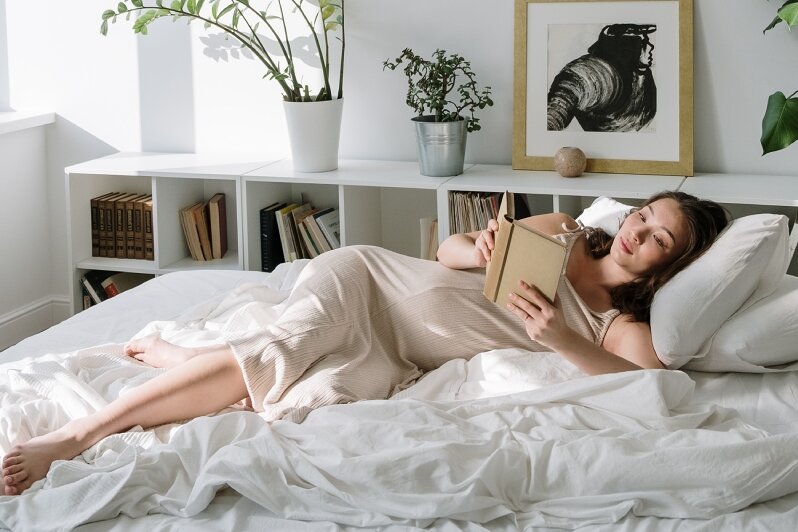 Ahead, we share three simple but life-changing habits — including having an acne scar treatment for targeting your blemishes and doing a lymphatic stomach massage to boost your gut health — that can help you achieve clarity in different areas of your life.
1. For clearer skin: Add effective acne care treatments to your skincare routine
People with blemish-prone skin can often find themselves feeling self-conscious about how they look, especially on days they don't wear makeup. It's completely fine if you feel this way, but if you want to do something about it, you can start with making your acne treatment a habit. A simple three-step skincare routine using products that offer targeted solutions like the Eucerin ProACNE Solution range can help!
The three-piece skincare collection — which includes the Eucerin ProACNE Cleansing Gel, Eucerin ProACNE Triple Effect Serum, and Eucerin ProACNE A.I. Clearing Treatment — was invented by experts to effectively reduce acne and post-acne marks. The products do so by acting on the root cause of acne, which are clogged pores and excess oil that acne-causing bacteria love to feast on.
The products, which have a gentle yet potent formulation, also promise to significantly reduce breakouts, acne marks, and the formation of new pimples in as fast as seven days of consistent use.
Sounds like a good fit for your skin needs? Here's how you can use them to turn your acne scar treatment into a habit.
Use the Eucerin ProACNE Cleansing Gel to cleanse your face. It features a soap- and fragrance-free formula that helps to gently unclog your pores from residual dirt and makeup as well as reduce excess sebum. Makeup and sebum are a classic combination for acne breakouts. "I enjoyed the lightweight gel texture to the cleansing wash," TheBeauClub member Huiqin shared after using the products for more than a week. "The scent is amazing and unlike the typical acne medication smell."
Follow it with the Eucerin ProACNE Triple Effect Serum, a potent and lightweight serum infused with salicylic acid and patented Thiamidol. This treats active breakouts and visible dark spots — which can stay visible for up to five years if left untreated — on your skin, reducing acne marks by up to 80%*. It also helps control shine since it's enriched with sebum-regulating technology. No greasy look come midday! TheBeauClub member Joycelynn can attest to this. "The treatment is not sticky and absorbs fast," she said.
At night, protect your skin from further damage with the Eucerin ProACNE A.I. Clearing Treatment. It's made to be applied on active comedonal acne breakouts — these look like small and flesh-coloured bumps underneath the skin. "The treatment serum works on small pimples, so use it before they erupt," TheBeauClub member Jasmine recommended.
It soothes irritation and prevents new breakouts from forming, reducing them by up to 64% in seven days**. Pamela, another member of our beauty club, vouches for this, saying: "It helped to minimise my pore size and prevented new blemishes from appearing."
For highly inflamed breakouts, you can apply another layer to speed up the healing process!
You may experience a slight tingling sensation, but don't fret. It's completely common when using skincare acids like glycolic, salicylic and polyhydroxy acids, which are all found in the treatment.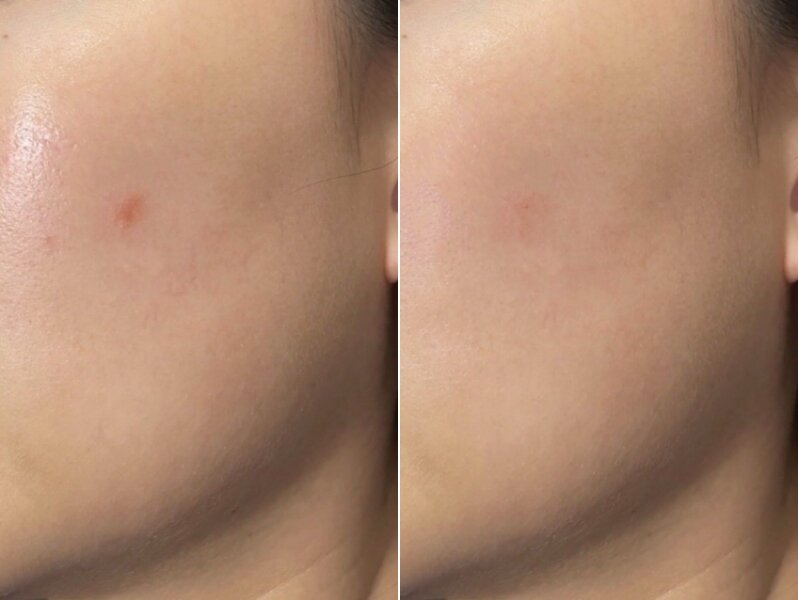 After using the products for two weeks, TheBeauClub member Queenie was blown away by the visible changes in her skin. "I love how innovative and comprehensive the whole range works to target my skin problems. I already see vast improvements to my skin after diligently using the whole range twice a day," she shared.
2. For a clearer mind: Journal right before you go to sleep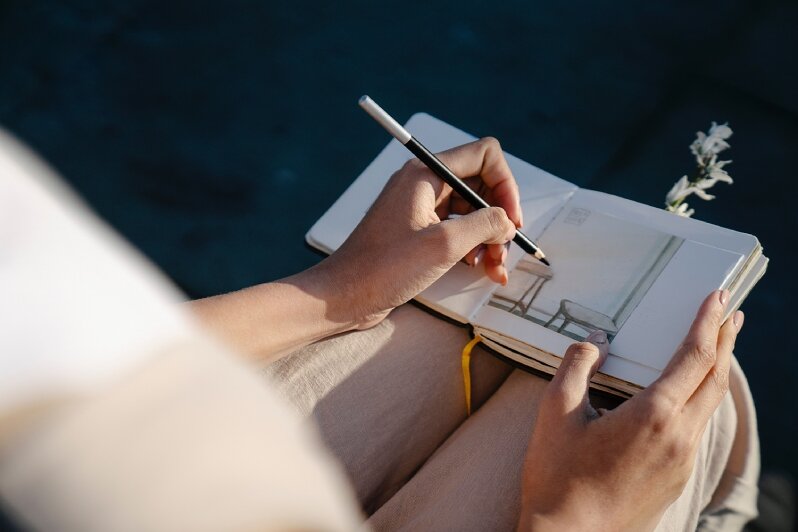 We've all had those days where we wake up on the wrong side of the bed and simply cannot focus on our tasks throughout the day. You can counter it with the proper evening routine so your mind is well-rested by the time you wake up. One way to revamp your evenings is by forming the habit of art journal therapy as your last "task" for the day.
Put away any distractions, like your phone, so you don't have any digital screen exposure right before you close your eyes. During this "therapy time", put your thoughts to paper and write and doodle all your worries away. You'll wake up with your mind refreshed and ready to conquer another day.
3. For a clearer gut: Try a lymphatic stomach massage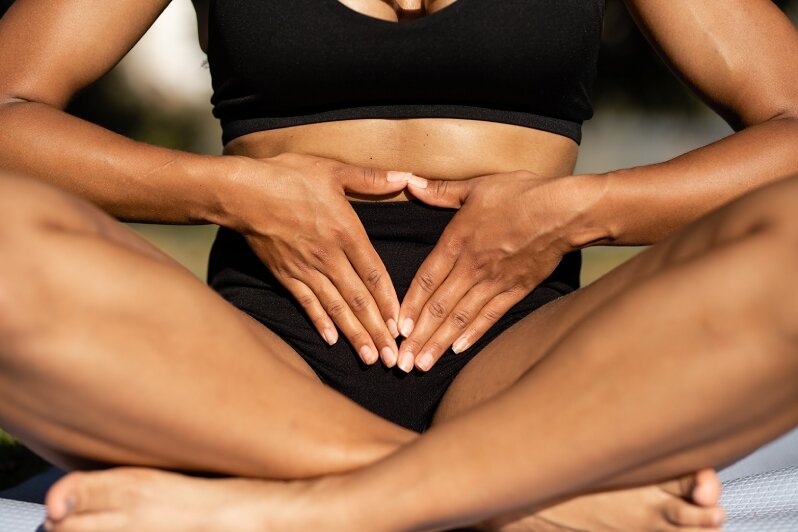 Have you ever felt sluggish even if you haven't done anything taxing that day? The cause may be in your gut. You see, our body needs to detoxify itself from the buildup of bodily waste. One of the ways it does so is through the lymphatic system, which drains the lymph fluid through the lymph nodes found in various parts of the body. However, the system sometimes needs some help in the form of a lymphatic massage.
If you feel bloated, a lymphatic stomach massage can help reduce the bloatedness and water retention by making light and rhythmic circular strokes on your abdomen followed by firm downward strokes with your fingertips. This massage can also help with your digestion, which can sometimes be disrupted by any form of psychological stress.
A simple change can make a long-lasting impact on your life. We hope these tips can help!
Ready to have acne-free skin? You can find the Eucerin ProACNE Solutions range in Singapore at Shopee and Watsons. Customers who purchase the range can enjoy a money-back guarantee if they themselves unsatisfied with the results of using the product. Terms and conditions apply.***
Comments, questions or feedback? Email us at [email protected].