Does your hair feel limp and lifeless come mid-day, even if you've just washed it that morning? Your regular shampoo and conditioner routine isn't cutting it. Try adding sea salt spray into your regimen.
How to use sea salt spray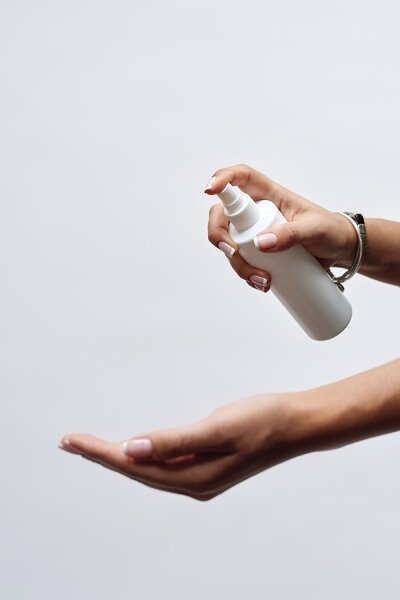 To maximise the benefits you get out of the product, you typically need to start with damp hair. It shouldn't be soaking wet, but not too dry either so it's best to towel or air dry your hair for a bit. Flip your hair over and spritz the sea salt spray on the roots of your hair, tousling your hair as you work in the product.
Ready to look like you just came from the beach? Here are the best sea salt sprays available in Singapore.
1. OUAI Wave Spray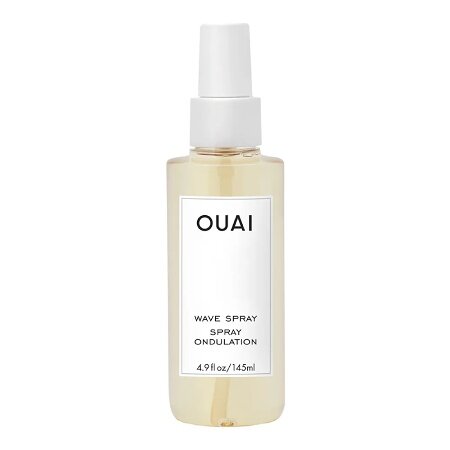 This texturising hair spray contains rice proteins that improve your hair's ability to maintain its hold. It also has glycerin, coconut water and botanical extracts that nourish your hair as they activate your waves and curls.
Why it's great: It's scented with Ouai No. 2 Fragrance, making your mane smell like Italian lemon, amber and white musk.
It's priced at SGD45 per 150ML at Sephora.
2. Herbivore Botanicals Sea Mist Coconut + Sea Salt Beach Wave Hair Mist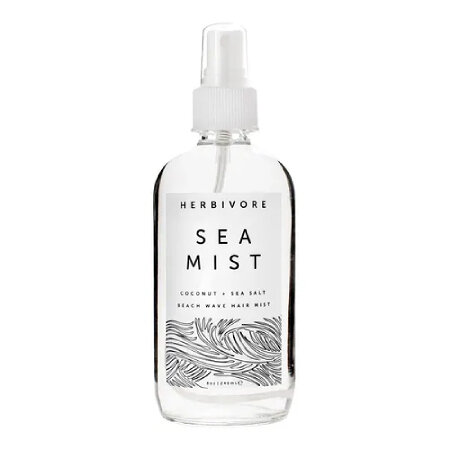 You know what else reminds us of the beach? Coconuts! This hair mist is formulated with coconut pulp essential oil and aloe water that pampers your hair and gives it a tropical scent.
Why it's great: It has the same salinity as Pacific Ocean saltwater, so it creates authentic beach babe waves.
It's priced at SGD32 per 240ML at Sephora.
3. IGK Beach Club Texture Spray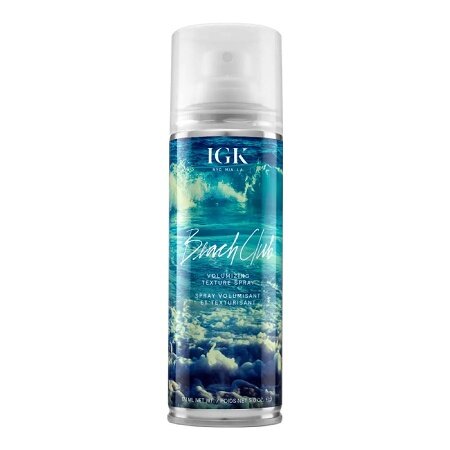 This is a salt-free option if your hair is prone to dryness. Its main texturising ingredient is gluten-free hydrolysed wheat protein, which adds volume and body to lifeless 'dos.
Why it's great: It contains glycerin to add back moisture to dry hair.
It's priced at SGD49 per 177ML at Sephora.
4. Tigi Bed Head Salty Not Sorry Texturizing Salt Spray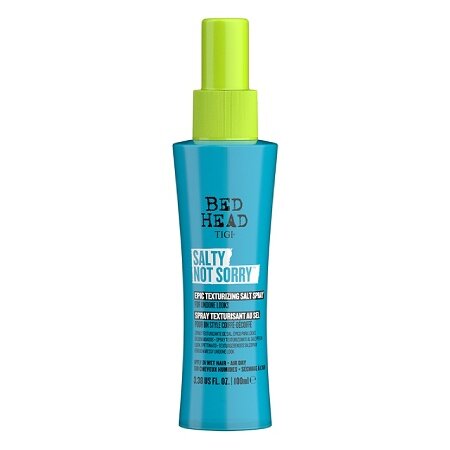 Ever wondered what salt from the Dead Sea can do to your hair? You can experience that with this salt spray. It promises to create more grip and texture in your 'do by infusing it with sea salt and styling polymer.
Why it's great: The styling polymer also gives a level of protection against humidity and frizz.
It's priced at SGD39.90 per 100ML at Zalora.
5. WELLA - EIMI Ocean Spritz Salt Hairspray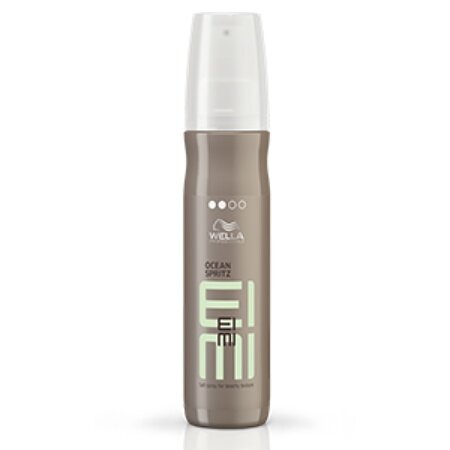 If you want your hair spray to have a stronger hold, popular hair care and styling brand WELLA makes a sea salt spray that's on par with styling hair sprays. This one offers a level two hold, which counts as a medium strength on the hairspray level. It's enough to tame any flyaways but still keep your hair bouncy and full of life.
Why it's great: It also claims to protect your hair against dehydration and UV damage.
It's priced at SGD28 per 150ML at Zalora.
6. Blind Barber 40 Proof Sea Salt Protein Rich Hair Spray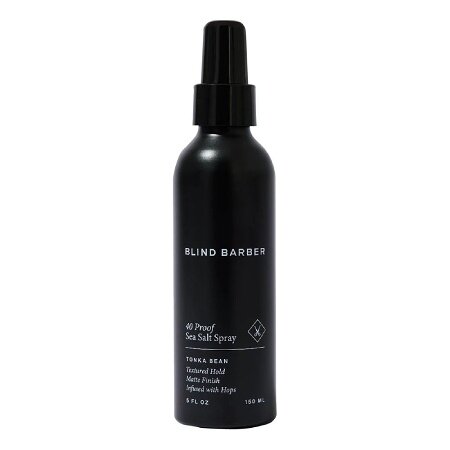 Want your hair to look matte but not crispy dry? This hair spray has a matte finish and a light-medium hold. Plus, it's free from parabens, sulfates, and artificial dyes.
Why it's great: It's formulated with hops, the same ingredient used in making beer, that's rich in proteins and gives your hair more body.
It's priced at SGD32 per 180ML at Watsons.
7. Helen Seward Quick and Easy Texture Booster Sea Salt Spray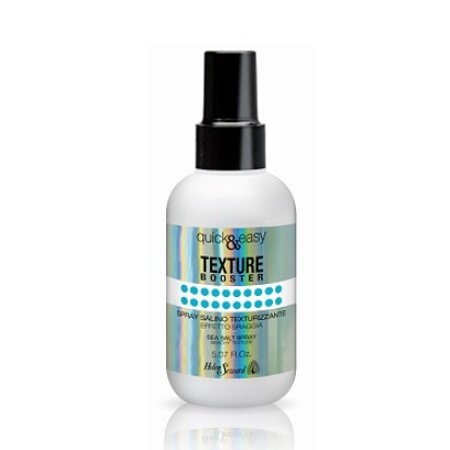 Hair stylist-approved brand Helen Seward has an affordable sea salt spray for budget beauty lovers. It's great for adding some volume and a semi-matte finish.
Why it's great: It's one of those sprays that can only be used on damp hair, so it does its work as your hair dries — just like when you're at the beach!
It's priced at SGD19.50 per 150ML at FairPrice.
8. Triumph & Disaster KareKare Sea Salt Spray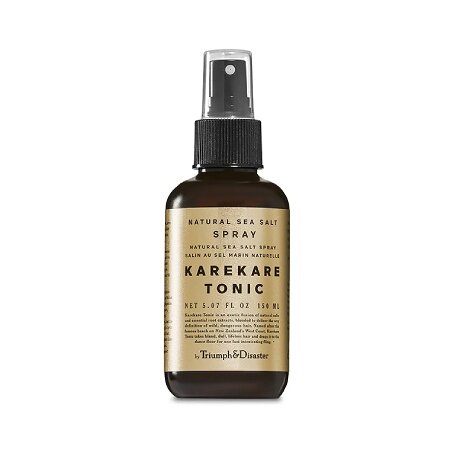 This hair spray infuses your hair with a blend of natural salts and essential root extracts. It contains Epsom salts which help remove excess oil and product build-up from the scalp.
Why it's great: It's formulated with sea beet and willow herb that protect your hair from oxidative stress that can cause premature hair loss.
It's priced at SGD39.90 per 150ML at Zalora.
9. label.m Sea Salt Spray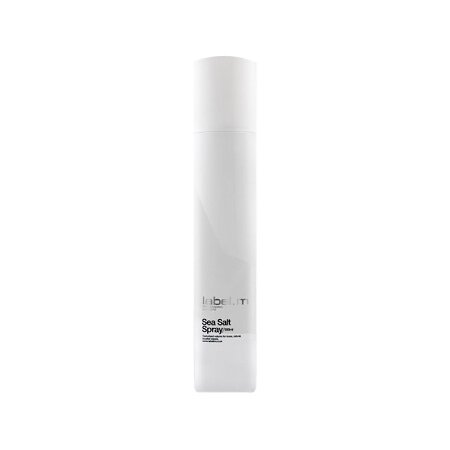 If you use a lot of hair styling tools, this hair spray is formulated with Enviroshield Complex which helps protect your mane from damage caused by heat styling and UV rays. Fun fact: It's been used on models during London Fashion Week!
Why it's great: You get pure ocean minerals with every spritz thanks to its Global Seaweed Cocktail.
It's priced at SGD79.90 per 200ML at Zalora.
10. LUSH Sea Spray Hair Treatment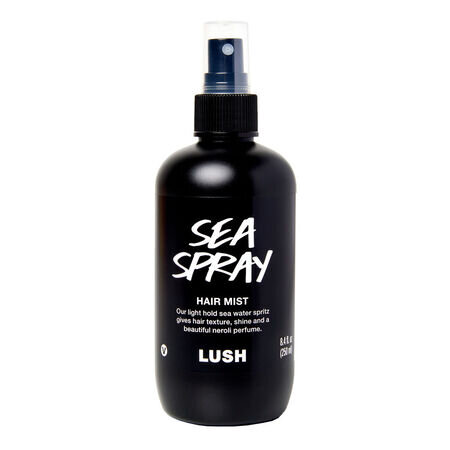 Looking for both volume and hold? LUSH's popular sea salt hair spray says it can give you both. It's infused with mineral-rich fine sea salt and seawater that give your hair fresh-out-of-water quality. It also has a water-soluble styling ingredient called PVP that will help lock the style in place. Since it's water-soluble, it easily washes out in the shower!
Why it's great: It's also formulated with carrageenan, a seaweed extract, and glycerin to help keep your mane hydrated. Did we mention it has a light floral scent too?
It's priced at SGD48 per 97ML at lushsg.com.
11. Shear Revival Amity Texture Sea Salt Spray
Do you deal with visible hair loss in addition to limp, lifeless hair? This sea salt spray uses aloe leaf juice and witch hazel as its base carrier, which not only keeps your hair and scalp hydrated but also promotes healthy hair growth, slows down hair loss, and prevents dandruff.
Why we love it: It's infused with a combination of Atlantic Ocean sea salt and Australian Kaolin clay to amp up its mineral contents.
It's priced at SGD35 per 237ML on sgpomades.com.
12. Uppercut Sea Salt Spray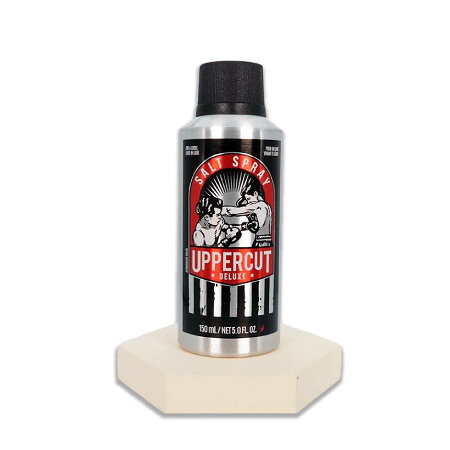 If you like the loose, lived-in hair look, this light sea salt spray will be your best friend. It promises that its saltwater-based formula will deliver a relaxed, textured hold and natural finish. No greasiness here!
Why we love it: It's pretty multipurpose — you can use it on its own on dry hair for an effortlessly textured hairstyle or spray it on wet hair as a pre-styling primer before blow drying to achieve more volume and control.
It's priced at SGD25 per 150ML on sgpomades.com.
Want to go the opposite route? Here are 10 hair straighteners you can use.
Comments, questions or feedback? Email us at [email protected].