You've just come from the salon with a new colour. The next thing you need to do is find a shampoo for coloured hair that will help you keep its saturated hue as vibrant as the first day.
What to look for in a shampoo for coloured hair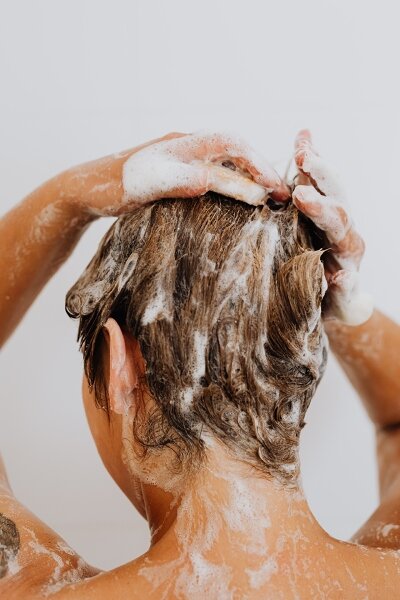 You need a special formula that minimises colour wash-off and boosts hair repair simultaneously whether it's blonde, brunette, or a daring pastel/neon hue. Every time you wash your hair, the water strips off the pigment from the hair dye little by little. You'll see the colour fading as time goes on. For example, bleached hair will get a brassy hue and blue hair will turn eventually turn green-ish.
Dyeing your hair can also break down hair proteins, especially if you use bleach, which can cause hair damage. So look for nourishing ingredients that can help your mane recover and give it that healthy glow.
Need to pick one up ASAP? Here are some of the best shampoos for coloured hair that you can find in Singapore.
1. TRESemmé Colour Radiance & Repair Shampoo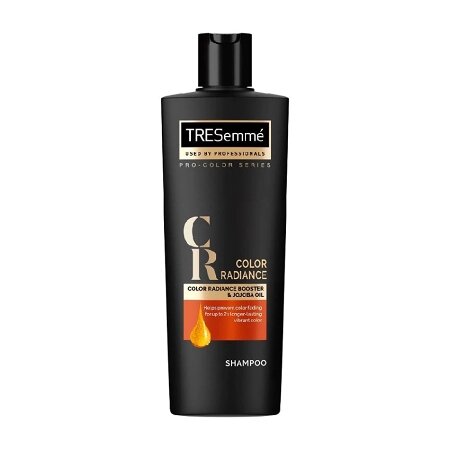 This salon-grade shampoo is formulated with Anti Fade Colour Complex that coats your hair strands in a fade-resistant film. It's promised to keep your hair colour vibrant twice as long as other shampoos.
Why it's great: It contains jojoba oil and Micro Conditioning Technology that help repair damaged hair.
It's available at Watsons for SGD9.90 per 300ML.
2. KÉRASTASE Chronologiste Youth Revitalizing Shampoo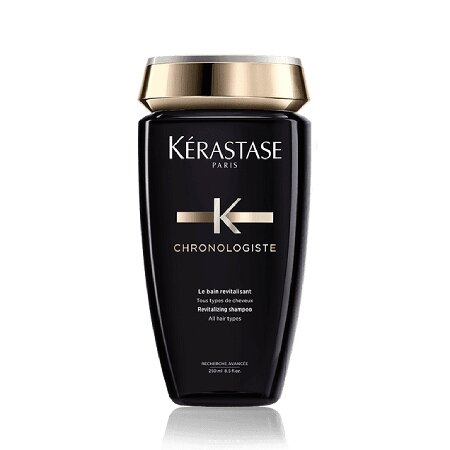 If you want to focus on repairing damaged, colour-treated hair, this shampoo from KÉRASTASE is another option you can consider. It promises to gently remove impurities from your scalp and add back shine to a lacklustre mane.
Why it's great: It's formulated with hyaluronic acid to plump up and hydrate hair.
It's available at Sephora for SGD51 per 250ML.
3. Act+Acre Cold Processed Hair Cleanse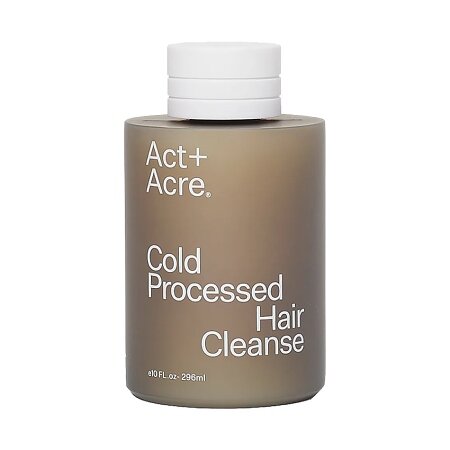 Does your hair feel very, very dry after having it coloured? This sulphate-free shampoo from Act+Acre is formulated with an essential oil base that's been cold-processed to preserve its potency. It helps nourish and soothe your scalp, creating a more balanced environment that promotes hair health.
Why it's great: It's packed with antioxidants that protect your hair from damage caused by free radicals in the environment.
It's available at Sephora for SGD42 per 296ML.
4. Aveda Colour Control Sulfate Free Shampoo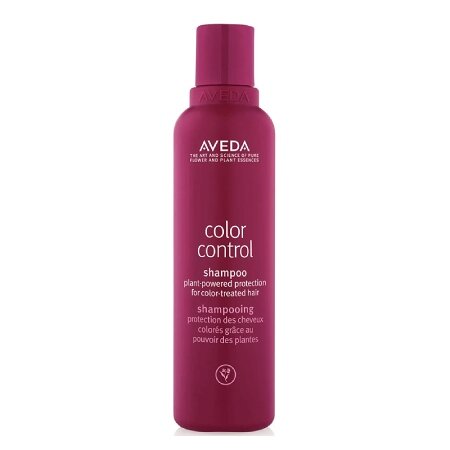 This botanical-powered shampoo contains dual-charged molecules and naturally derived magnets that are said to refresh coloured hair. It also has omega-rich apricot oil that works to preserve moisture and soften your hair.
Why it's great: The vegan formula is infused with Aveda's Pure-Fume™ fragrance that makes your hair smell like osmanthus, organic orange, cypress, cedarwood and other pure flower and plant extracts.
It's available on Lookfantastic for SGD42.50 per 200ML.
5. L'Oréal Paris Hair Expert Hair Expertise EverPure Moisture Shampoo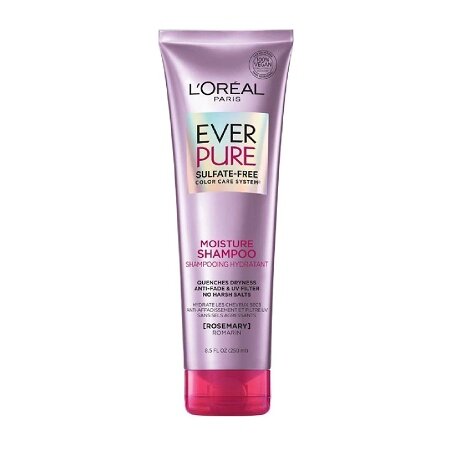 Looking for a drugstore shampoo for coloured hair? L'Oréal promises that this formula will keep your hair colour pure and vibrant for 16 to 32 washes. Its moisturising and vegan formula replenishes moisture in dry hair and is also paraben-, talc-, dye-, aluminium-, and formaldehyde-free.
Why it's great: It has UV filters that screen out colour-fading UV rays, an Anti-Fade Complex that boosts hair colour vibrancy, and rosemary for fragrance.
It's available at Watsons for SGD15.90 per 250ML.
6. Kiehl's Sunflower Colour Preserving Shampoo
ICYDK, Kiehl's also makes haircare! They have a shampoo specifically made to preserve coloured hair. It's infused with sunflower and apricot oils that revive dry, parched manes and keeps them soft to the touch.
Why it's great: It's packed with vitamins B3, B5, and B6 plus a UV-protective filter for added colour protection.
It's available at Kiehl's boutiques and the brand's website for SGD61 per 500ML.
7. Percy & Reed Time to Shine Colour Protect Shampoo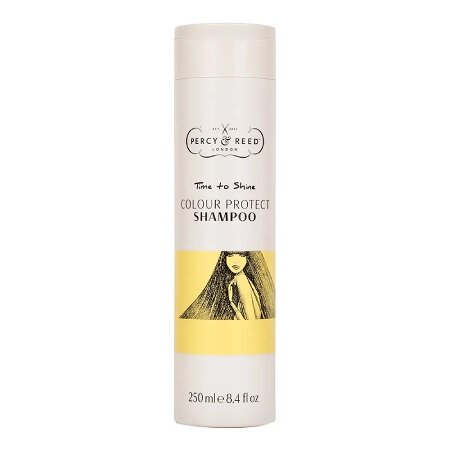 British haircare brand Percy & Reed has a gluten-free and vegan-friendly shampoo that helps prevent colour fading. It's been dermatologically tested and suitable for those with sensitive skin and scalp too.
Why it's great: Sunflower extract and blue seakale are its main colour-preserving ingredients. They're great for preventing for UV-caused damage too.
It's available at Sephora for SGD18 per 50ML and SGD42 per 250ML.
8. Virtue Labs ColorKick® De-Brassing Shampoo
If you have bleached or blonde hair, you need a de-brassing shampoo to prevent your hair from turning into an orange mop. This one from Virtue Labs contains a 100% natural colourant blend made from violet and lavender extracts that brightens, tones, and neutralises brassiness so your hair colour maintains its original hue.
Why it's great: It's powered by the brand's signature Alpha Keratin 60ku® protein that strengthens and repairs your hair.
It's available at Sephora for SGD60 per 240ML.
9. SACHAJUAN Silver Shampoo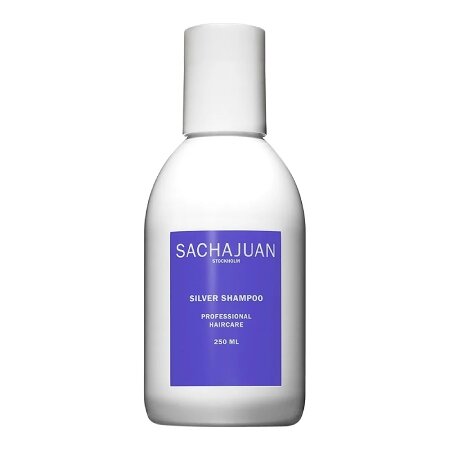 If you have blonde, bleached, or silver hair colour, Swedish haircare brand SACHAJUAN has a shampoo that you can use. It promises to neutralise yellow or golden tones and helps keep it cool-toned for longer. The shampoo also provides UV protection to prevent premature colour fading.
Why it's great: The shampoo also has Ocean Silk Technology that maintains your hair's hydration levels and shine.
It's available at Sephora for SGD38 per 250ML.
10. Shiseido Luminogenic Shampoo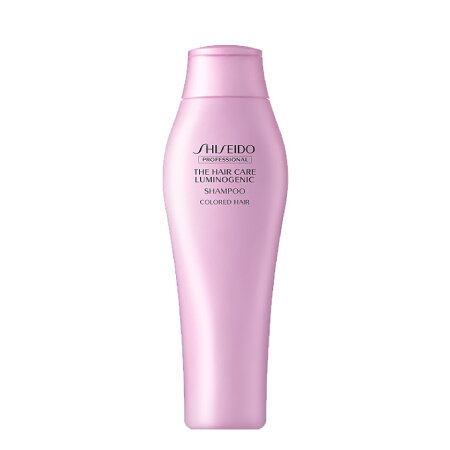 This Shiseido shampoo contains two important ingredients that prevent hair colour loss. The first is Shiseido's original Color Hold Agent which controls the amount of water that your hair absorbs so it doesn't "dilute" the hair dye. The M Hold Agent also works in a similar fashion, but prevents the loss of melanin pigments and keeps your hair colour as saturated as the first day.
Why it's great: It has a unique scent called Santa Rose made from rare Turkish Rose and Rose de Mai.
It's exclusively available at Shiseido's partner salons. Find a list here. Prices available upon request.
11. Goldwell DualSenses Color Extra Rich Shampoo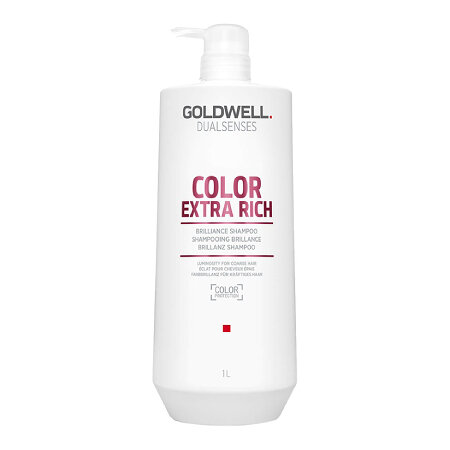 If you want to minimise colour fading, this Goldwell shampoo is formulated to bring out your hair colour's luminosity and make it look vibrant in any lighting. It claims to work on both colour-treated and non-colour treated manes too!
Why it's great: It's infused with FadeStopFormula, a unique ingredient that prevents hair colour from fading with every wash.
It's priced at SGD59.90 per 1000ML on Zalora.
12. COLOR WOW Color Security Shampoo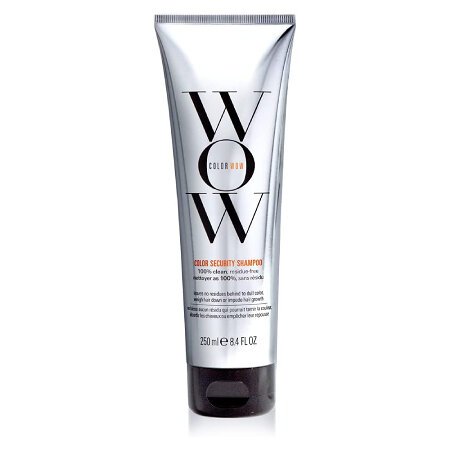 Want a salon-approved option? This shampoo for coloured hair is sulfate-free and protects against loss of colour molecules and colour fade. It's a gentle nourishing formula that also promises to help boost healthy hair growth.
Why it's great: It promises to not leave any product residue that can dull your hair or clog the hair follicles.
It's priced at SGD40 per 248ML on Amazon.
Stave off the frizz and damage with these luxurious hair masks.
Comments, questions or feedback? Email us at [email protected].