King The Land is a strange title, but if you can look past it, you'll find a fun rom-com and a gem of an actress in Lim Yoona.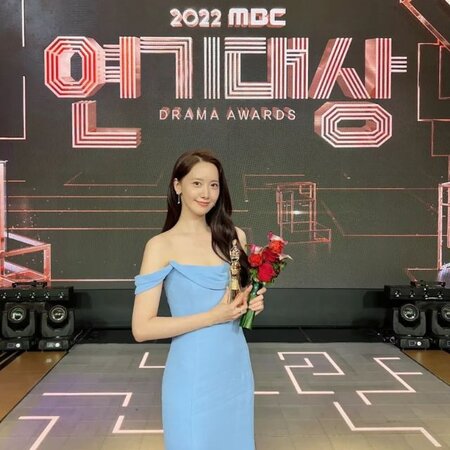 Lim Yoona's music, modelling, and acting career
But first, a quick background on Yoona's rise to stardom. It started when she became a member of the second generation K-pop group
Girls' Generation
in 2007. She became the lead dancer, supporting rapper and vocalist, and centre of the group. Beyond the K-pop world, her fans gave her the nickname "CF Queen" which stands for commercial films in Korea (AKA TV ads). She also landed ambassadorship deals with brands like innisfree, Estée Lauder, and Miu Miu.
When it comes to acting, Yoona is known for her roles in dramas such as the thriller Big Mouth alongside Lee Jong-suk and the action drama The K2 alongside Ji Chang-wook. She was also one of the cast members of the action comedy Confidential Assignment film franchise which stars Hyun Bin, Daniel Henney, and more.
So now, let's dive into her most recent work King The Land. We'll be taking you through the drama's cast, plot, and Yoona's best moments so far on the show.


King The Land: trailer, cast, plot, and more
What's drawing people to this drama (despite its weird title) is the pairing between two second generation K-pop idols slash actors Yoona and
Lee Junho
from 2PM (a group which debuted a year after Girls' Generation).
King The Land offers a lighthearted workplace rom-com filled with tropes like opposite characters being attracted to each other, a rich male lead and a poor yet hardworking female lead, and more. Junho plays the role of Director Gu-won, the son and heir of The King Group, which owns hotels, an airline, and more. Meanwhile, Yoona plays the character of Cheon Sa-rang, who landed a job at the King Hotel where she faces difficult co-workers, prejudice against her background, and more.
Yoona shines in this drama, so we've rounded up her best moments so far. Warning: spoilers ahead!


Yoona's best moments in her new drama King The Land
1. When Yoona's character was doing business at work (and we don't mean the official kind)
What's an essential ingredient in a good rom-com? A dose of embarrassing moments to send the audience laughing out loud and feeling secondhand embarrassment at the same time.
2. When she boldly tells Gu-won not to order her around
In a scene where the pair get drunk after being stuck on an island, Cheon Sa-rang smacked Gu-won on the head and boldly told him not to order her around because work hours were over.
In this scene, we got to see another side of Cheon Sa-rang instead of just being the bright and smiley hotel worker. She lets loose and opens up a little about herself to Gu-won.


3. When she calmly turns down a dinner date with Gu-won
Throughout the drama, Yoona isn't intimidated by rude clients or mean seniors, so we shouldn't have been surprised when she turned Gu-won down for dinner. But it felt like a breath of fresh air when she confidently said that she didn't have any dinner plans but didn't want to go with him.
So while Gu-won is already head over heels for her, it seems that she won't make life easy for him. We can't wait to see what happens next!


Where to watch King The Land in Singapore
You can now stream the first four episodes on
Netflix
. New episodes will air every Saturday and Sunday.
(Cover photos from:
@yoona__lim
,
@netflixkcontent
)
Comments, questions or feedback? Email us at [email protected].