White cast, greasiness, stuffiness — we know you don't like these either when it comes to sunscreens. These actually deter a lot of people from using sun protection altogether.
But hear us out — what if there's a sunscreen that can provide skin protection and some added skin-caring benefits?
Well, that's what Australian sunscreen brand Ultra Violette claims to give. The brand reportedly developed the best of both worlds — a "skinscreen" that combines the benefits of sun protection with skincare for pampered and protected skin. Intrigued?
#TBLBureau Integrated Solutions Manager Sarah tried the Supreme Screen to see if it can protect her combination skin from UV rays and blue light as well as act as a skincare-makeup hybrid. Read on to know how it went.
*The product was sent as a press gift. The views and opinions of the reviewer are independent and purely editorial.
Ultra Violette Supreme Screen packaging and claims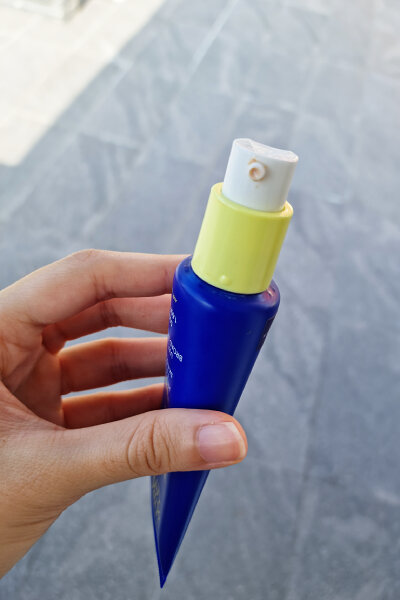 The sunscreen comes in a bright blue and yellow-coloured bottle that comes with an airless pump that's "pretty and convenient," Sarah shared. However, the lid can sometimes be a bit difficult to open especially when your hands are wet after washing your face or applying moisturiser. "I would prefer if it came in a squeeze tube so there won't be residue left on the pump."
But packaging aside, what else can you expect from the Ultra Violette Supreme Screen? To sum it up, it's a sunscreen, moisturiser, and primer in one.
According to the brand, it's the universal crowd-pleaser among its range of products. But what makes it so great?
If we look at its ingredients, we'll see that it's formulated to be highly hydrating and pampering. It contains Kakadum plum, a fruit that's deeply hydrating as well as intensely brightening thanks to its rich level of antioxidant vitamin C. There's also some squalane that helps keep the skin hydrated.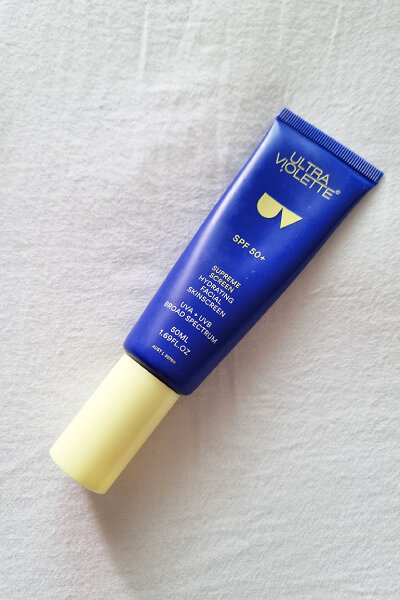 Its sun protection action comes from the combination of SPF50+ and Dragosine Plus, a peptide that provides antioxidant, anti-ageing and anti-glycating (inhibits dark spot formation) benefits. It promises to shield the skin from all types of light across the spectrum, including UV and blue light. It also helps maintain the skin's bounciness. Did we mention that it promises to not leave a white cast on your skin too?
Applying the sunscreen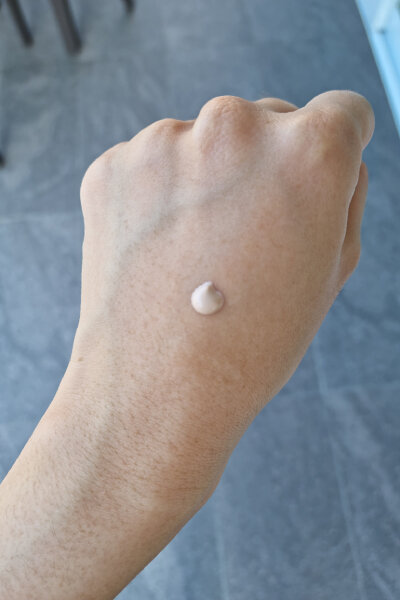 The Ultra Violette Supreme Screen has a light and creamy formula that sits well on top of skincare products. The brand recommends using five pumps worth of product to fully cover your face and ears.
Speaking of the texture of and how she applied the product, Sarah said: "It's almost like a face primer. It spreads pretty easily too so I don't need to use a big amount of product. And I liked how it was odourless. Plus, it also helped me prime my skin for my daily makeup.
I didn't feel any huge difference immediately after applying but I did feel that my skin was well-hydrated throughout the day. "It also gave my skin a subtle glowy effect!"
Sarah also noticed that her pores were less visible after the sunscreen fully settled into its promised satin finish. After a few weeks of using the product, her skin also felt more supple to the touch.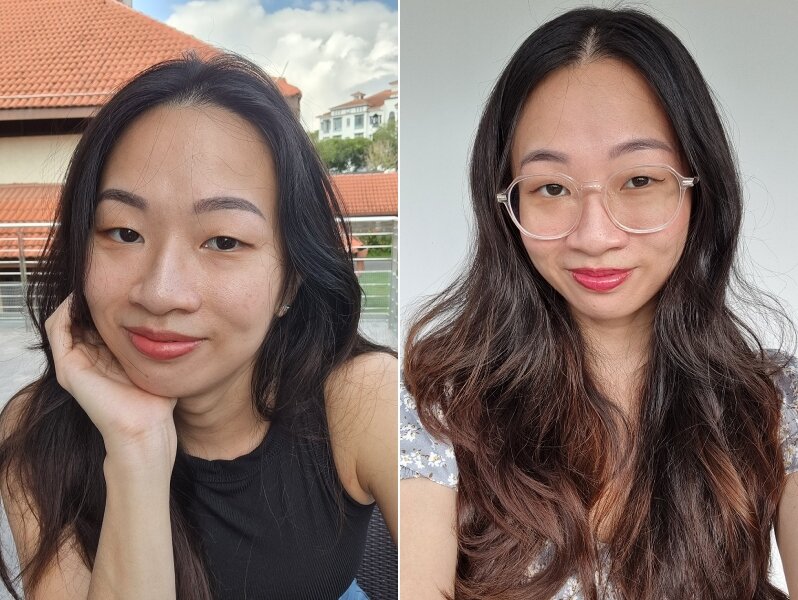 Sunscreen check: how often do you reapply your sunscreen?
Final verdict on the Ultra Violette Supreme Screen
Sarah liked the sunscreen so much that she decided to gift one to her mum. "I bought it for my mum actually," she said. "I think it is perfect for anyone who wants softer-looking skin."
So if you're also looking for a sunscreen that has added skincare benefits, the Ultra Violette Supreme Screen is worth considering. Sarah particularly likes its skin-softening properties.
Want to try it yourself? The Ultra Violette Supreme Screen is available at Sephora stores and on its website for SGD52 per 50ML.
Need an eye brightener? Try the Glow Recipe Guava Vitamin C Bright Eye Gel Cream.
Comments, questions or feedback? Email us at [email protected].