Have late nights, allergies, stress or time caused dark circles to appear under your eyes? You can benefit from adding a brightening eye cream to your daily regimen. The Glow Recipe Guava Vitamin C Bright-Eye Gel Cream has potent brightening ingredients like vitamin C and niacinamide that promise to help banish panda eyes.
To see if it works, #TBLBureau Campaigns Manager Chloe tried it for three weeks on her dry and mildly sensitive skin. Read on for her full review.
*The product was sent as a press gift. The views and opinions of the reviewer are independent and purely editorial.
Glow Recipe Guava Vitamin C Bright-Eye Gel Cream packaging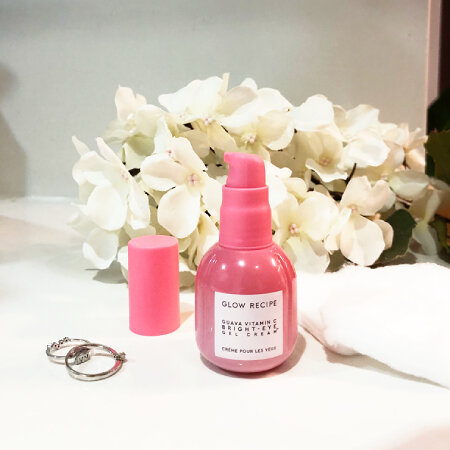 "The packaging of the eye cream is so pretty, aesthetically pleasing and hygienic!" Chloe shared. The eye gel comes in an IG-worthy bright pink bottle, with only Glow Recipe's signature minimalist product label emblazoned on the front.
She particularly liked the pump dispenser for dispersing the product from the bottle. "It's something I haven't seen with any other eye creams I've tried in the past."
First impressions and claims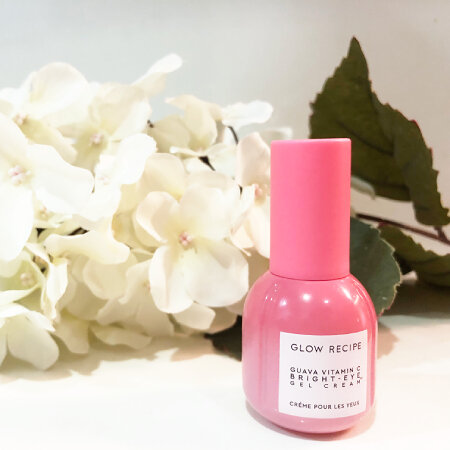 The product is formulated with a 10% encapsulated vitamin C complex that's extracted from the guava fruit. It's said to effectively reduce the appearance of dark circles and give the eye area a more illuminated look with little to no irritation.
A niacinamide blend also helps to even out any existing hyperpigmentation and hydrate the skin.
The eye gel is also dosed with green caffeine and peptides that work to depuff and firm up the delicate skin around the eyes.
According to the brand, you can potentially see visible results within four weeks when you use it daily during your morning or evening skincare routine.
As a longtime user of and believer in Glow Recipe's products, Chloe was confident that the eye gel will deliver on its promised benefits. "Since I've used the Glow Recipe range before, I know their products are formulated well and I am excited to see how it can help to rejuvenate my tired eyes and brighten my dark circles."
Applying the eye gel cream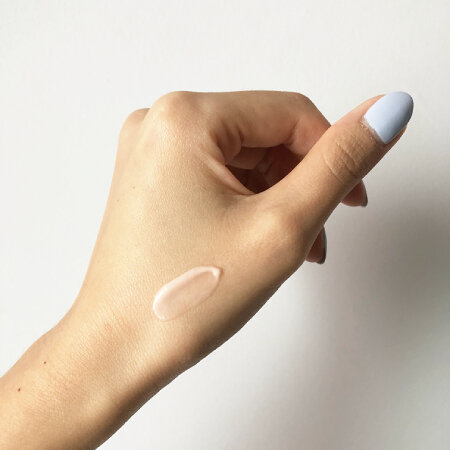 Despite its fruity and bright packaging, the product doesn't have a noticeable scent that can potentially cause irritation in the delicate eye area. "I love that the Glow Recipe Guava Vitamin C Bright-Eye Gel Cream is scent-free which makes it less irritating for the eye area," Chloe said.
She also liked its lightweight texture, especially since she didn't want to use a heavy eye cream in Singapore's humid climate. "It has a nice texture that's thicker than a typical serum but lighter than the usual eye cream," she explained. "It feels light and gentle when applied. It dries quickly too! My eyelids don't feel sticky at all."
She used the eye gel both in the morning and at night, though she prefers using it in the morning to help her eye makeup sit nicely on her skin. "It works well under makeup with no cakey looks. My eye area makeup looks smooth after."
Which benefit from Glow Recipe's eye gel are you most interested in?
Final verdict on the Glow Recipe Guava Vitamin C Bright-Eye Gel Cream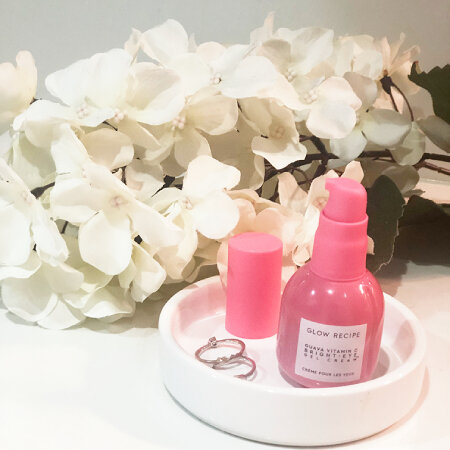 After using the Glow Recipe eye gel for more than three weeks, Chloe's happy to see that her eye area has significantly improved in appearance. "It looks more refreshed and hydrated so I believe my eyes will look more rejuvenated and brighter in the long run!"
She'd recommend it to anyone who is looking for a lightweight eye product that provides a long-term brightening effect. This product also does a good job of keeping the eyes hydrated without the icky stickiness that comes with heavier eye creams.
She also thinks it's good value for money, given the results it gives in a relatively short amount of time. It's priced at SGD61 per 15ML at Sephora Singapore stores and website.
Need a gentle exfoliant? Check out our review of the Tatcha The Rice Polish.
Comments, questions or feedback? Email us at [email protected].