Is your skin prone to redness and itchiness? Do you experience puzzling acne flare-ups? If you answered "yes" to any of the above, chances are that you have sensitive or sensitised skin just like me. Having this skin condition also means being a little cautious of trying out buzzworthy beauty products or services that come with grand claims or trending ingredients — agree?
All things considered, when I heard about Porcelain Spa's ClearPurity Sensitive Repair treatment, I knew that I had to give it a shot. In fact, I believe it has the potential to be *the* ultimate saviour for people with sensitive skin like myself. Read my review below to find out why.
*The service was arranged as a press gift. The views and opinions of the reviewer are independent and purely editorial.
Porcelain Spa's ClearPurity Sensitive Repair treatment: What is it?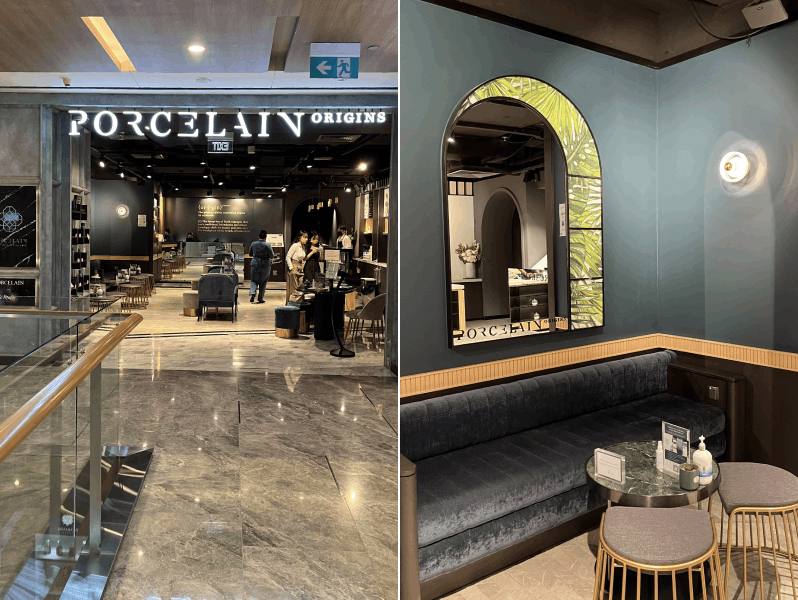 The Porcelain ClearPurity Sensitive Repair treatment "marries botanicals with FDA-approved technology" to reduce the skin's redness, and sensitivity, all while improving the skin's radiance, hydration, texture and clarity. It's also "especially beneficial" for conditions such as rosacea, eczema, skin inflammation and redness, and dry, flaky skin.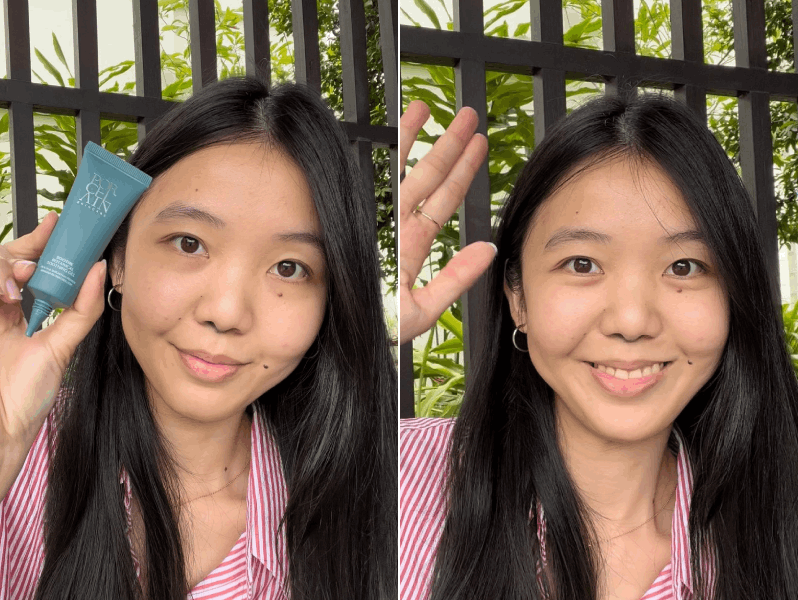 This seemed right up my alley as I've had sensitised skin for the longest time. Beyond following a sensitive skin-friendly beauty routine, engaging the help of professionals just like Porcelain's could help me resolve my deeper skin troubles too, such as clogged pores and dull skin texture.
But first, double cleanse
After a skincare consultation, my facialist ushered me into one of Porcelain Spa's cosy rooms and proceeded with the first step of the treatment: double-cleansing.
The facialist applied Porcelain's Pre-Cleansing milk onto my skin to remove any traces of makeup, sunscreen and impurities and followed with the Deep Cleansing Gel for a deeper cleanse. I enjoyed this step as it felt particularly soothing and didn't leave my skin feeling dry or "stripped" at all.
No harsh acids, just gentler exfoliation for cleaner, healthier skin
Next, exfoliation. Exfoliating your skin regularly helps to slough away dead skin cells to reveal newer, healthier skin cells. Chemical exfoliants such as AHAs or BHAs are packed with many benefits, but they can be too harsh if your skin's on the sensitive side.
I've had my fair share of experiences with chemical exfoliants but they've often left my skin feeling itchy and irritated. Hence, I haven't exfoliated my skin as regularly as I wanted to.
However, this treatment's use of fruit enzymes — which are also a form of chemical exfoliant — was able to effectively and gently remove dead skin cells and calm my inflamed skin. From these two steps alone, I could already notice my dark eye circles appearing less dull. My skin texture improved slightly too — it looked less bumpy and felt a little smoother, though the acne spots on my cheeks still looked quite prominent.
Are you a fan of facials?
Personal favourite: No painful extractions needed for clearer pores
"No pain, no gain" in order to attain a 'pore-fect' complexion? Not with this treatment. I don't have a high pain threshold, hence I can attest that this step felt painless and comfortable.
Porcelain uses a unique 360-degree rotating tip to "deeply cleanse and remove unwanted residues" from mildly congested pores. I liken the sensation to having 'gunk' removed from your problematic pores using a gentle, suction-like device — no tugging or sharp sensations involved and you're left feeling so much more refreshed and confident about your skin's health and texture.
This step also uses the Porcelain Botanical Sensitive Care Toner to soothe the skin throughout this satisfying pore cleansing process. This is by far my favourite part of this treatment — if you have sensitive or sensitised skin like I do, this is an effective yet gentle way to address your mask-ne woes.
Relieve stress with a lymphatic drainage massage
The treatment follows with a botanical micro-infusion. This step uses microcurrent technology, which claims to stimulate collagen, repair damaged skin, and elastic production by up to 14%. I could feel my skin absorbing all the hydrating and soothing Porcelain skincare products that were tailored to my skin needs. After this, I enjoyed a relaxing lymphatic drainage massage, which aids in reducing water retention.
The final step of the treatment involves applying a Hydra Mask to comfort and hydrate the skin. This is done together with yellow LED light therapy, which is said to have anti-inflammatory properties to help restore the skin's barrier and boost cell repair mechanisms. And last but not least, sunscreen to protect the skin.
Final verdict on the Porcelain Spa ClearPurity Sensitive Repair treatment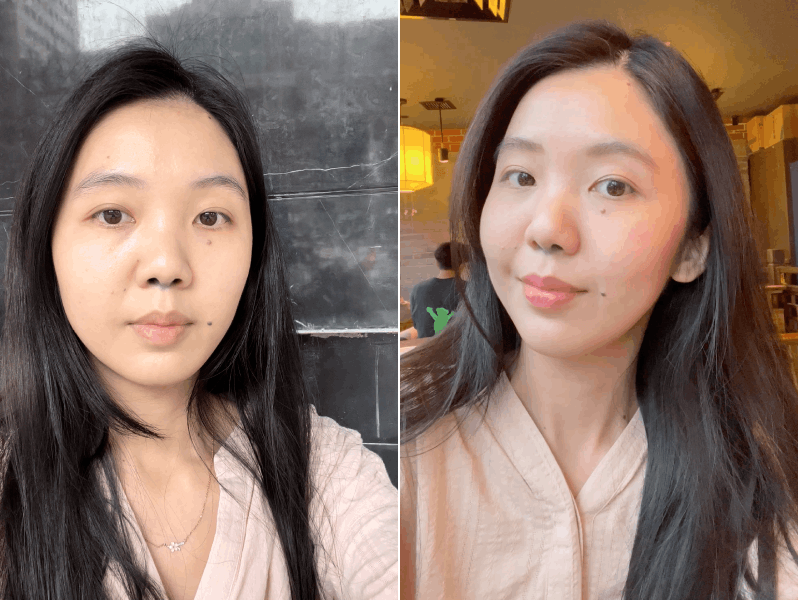 My final verdict on this treatment? A raving two thumbs up. After just one session, I could already observe my skin absorbing my skincare products better. My skin is also less prone to sensitivity and redness. There's no downtime required for this treatment too, so you can head outside feeling confident in your bare skin.
Having sensitive or sensitised skin requires you to be even more discerning with your skincare choices. With service as tailored, thoughtful and effective as Porcelain's, it's worth investing in their treatments so that your skin remains healthy, beautiful and radiant for the long run.
Interested to learn more about this treatment? Each session is 75 minutes and costs SGD321. Enjoy the first trial at SGD198. Learn more here.
Next, discover 7 hotels in Singapore that are perfect for your 'workcations'.

Comments, questions or feedback? Email us at [email protected].