Does your skin need a pick-me-up but you can't find the time to schedule a deep facial? Consider getting the Kskin Pigmentation Lightening & Brightening Treatment. The Korean express facial promises to leave your skin feeling pampered, revitalised and glowing within 30 minutes.
#TBLBureau Program Manager Roanna dropped by Kskin's PLQ Mall outlet — one of their 18 outlets in Singapore — to try the treatment. Read on to find out how it went.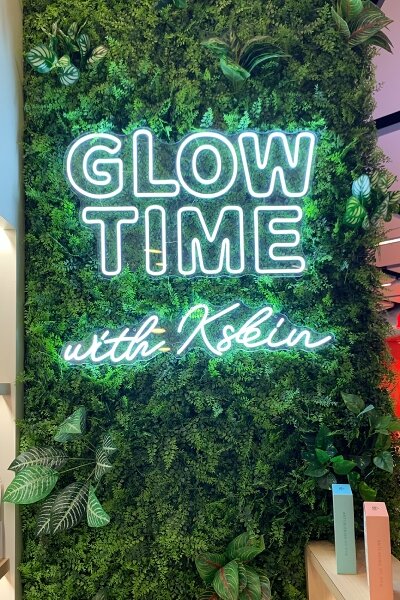 *The service was given as a press gift. The opinions of the reviewer are independent and purely editorial.
Kskin Pigmentation Lightening & Brightening Treatment claims
This express brightening Korean facial promises to lighten dark spots, even out pigmentation, and brighten skin in 30 minutes. The express service claims to simplify the facial process to the essential steps in order to deliver skincare benefits quickly, effectively, and affordably.
Kskin also claims to use medical-grade machines and derm-level serums in all their treatments, including this brightening one!
All of these aspects caught Roanna's attention. "The fact that it's a 30-minute quick facial piqued my interest because usual facials are at least 60 to 90 minutes, hence I was excited about what kind of results a 30-minute-fast facial can bring."
She also said she's been dealing with post-hormonal acne hyperpigmentation for almost three months now so she's eager to see if the treatment can help lighten her acne scars and brighten up her overall complexion.
Kskin Pigmentation Lightening & Brightening Treatment process
According to Roanna, the facial started with a deep cleansing to remove any built-up dead skin on the surface of the skin. It was followed by a relatively pain-free extraction-slash-exfoliation using an ultrasonic scrubber to draw out any excess oils and skin impurities. "Extractions are usually painful for me but this was manageable," she shared.
After clearing up your skin, the therapist will move on to apply the Kskin Proprietary Brightening and Pigmentation Lightening Creams with a radiofrequency device. This will be responsible for the overall perking up of your complexion.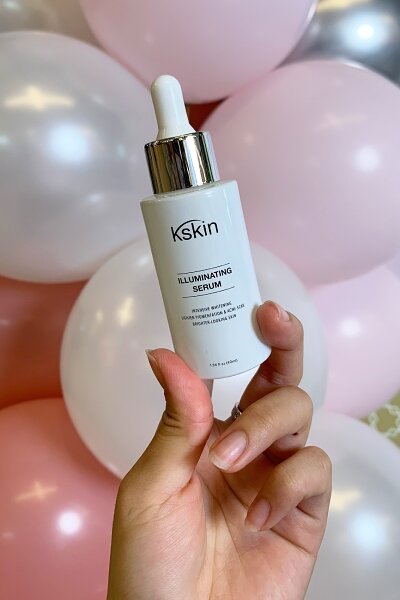 They will also apply the fast-absorbing Illuminating and Vitamin C Serum — which Roanna still uses to help further fade her acne marks — to give your skin that glow and give it a quick blast of concentrated oxygen to help its absorption. The treatment ends with applying a moisturiser and sunscreen, followed by a deeply relaxing facial massage.
"The treatment was relatively comfortable and soothing since most of the steps were performed by a machine, especially the cooling blast of concentrated oxygen towards the last step of the treatment. My skin felt cleaner and less irritated after the treatment," Roanna said.
She also observed that her skin looks clearer, cleaner and much brighter. "I could see that my pores were visibly tightened too."
Do you prefer your facials quick or lengthy?


Final verdict on the Kskin Pigmentation Lightening & Brightening Treatment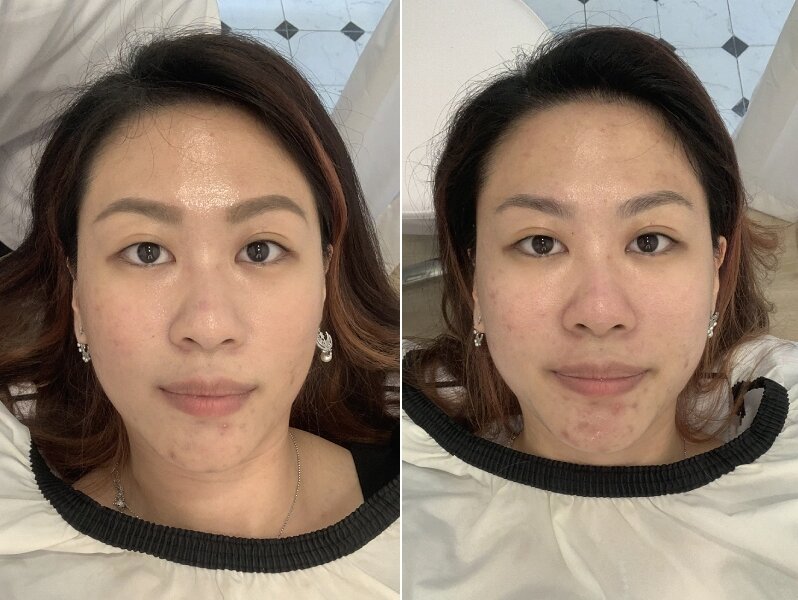 So did this Korean express brightening facial deliver on its promises? Roanna definitely thinks so. "It exceeded my expectations, to be honest. I didn't expect such a fuss-free facial can bring about immediate visible results."
She also thinks that it's worth every dollar you spend. Luckily, the Kskin Pigmentation Lightening & Brightening Treatment only costs SGD50 — making it a really affordable skincare treat. Roanna recommends everyone try it. "I would recommend this to everyone, women and men, who lead hectic lifestyles and are starved for time but would like a quick skin perk-me-up with no strings attached."
Drop by any of the Kskin outlets in Singapore when you have time to enjoy this quick skincare treat. Yup, no appointments are needed!
Need something more intensive for your hyperpigmentation? Check out our review on Bespoke Aesthetics Singapore's pigmentation laser services.
Comments, questions or feedback? Email us at [email protected].