If you've been religiously following your workout regimen and want to boost its effects, you can look to body contouring treatments to tighten and tone your skin. One treatment you can consider getting is the ONLIPO body contouring treatment from ONLY Aesthetics. It's a non-invasive treatment that helps eliminate stubborn fat cells and tighten loose skin.
TheBeauLife Creative Director and co-founder Kersie Koh recently tried the treatment to see if it will help tone up her upper arm area, since she has stopped arm workouts in the past two years due to minor wrist injuries. Read on to see how it went.
*The service was arranged as a press gift. The views and opinions of the reviewer are independent and purely editorial.
First impressions and claims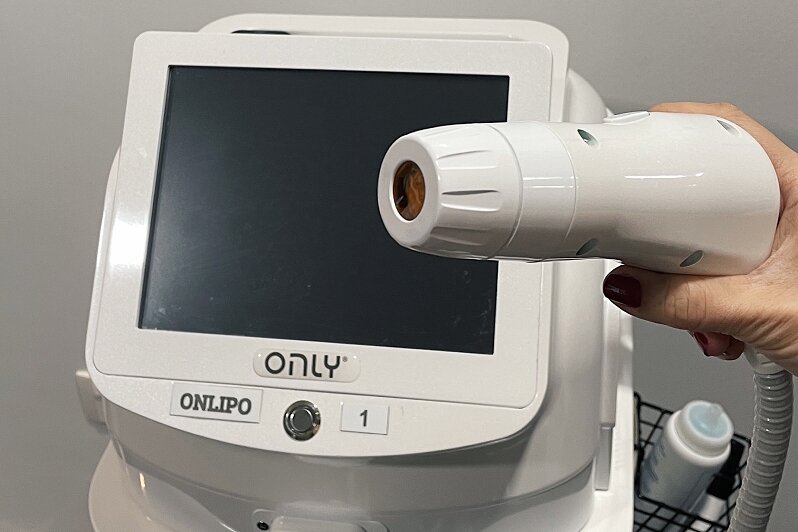 With over 10,000 customers served, ONLY Aesthetics considers the ONLIPO as one of its bestselling treatments. The treatment uses Multi-Sequential Ultrasound (MSU) technology to break down the fat up to 13 millimetres deep into the skin, which can be found in areas like the abdomen, thigh, under the chin, underarm fats, flanks, love handles and underneath the buttocks. It claims to help tighten and firm up the skin, making it a good treat for people with weight loss and body contouring concerns.
Kersie was intrigued by the MSU technology since it's considered to be a painless alternative to High Intensity Focused Ultrasound (HIFU). HIFU is widely used in aesthetic treatments to tighten the skin, though it takes longer for its results to show up. With ONLIPO's MSU technology, results can be seen almost immediately depending on the area being treated. The beauty therapist shared that the abdomen is generally easier to treat versus the upper arms, depending on the individual. If more sessions are needed, ONLY Aesthetics recommends that multiple ONLIPO sessions be spaced out a month in between.
Since Kersie had previously experienced getting HIFU on her face and in her chin area, she felt nervous about any potential pain from ONLIPO at first.
Application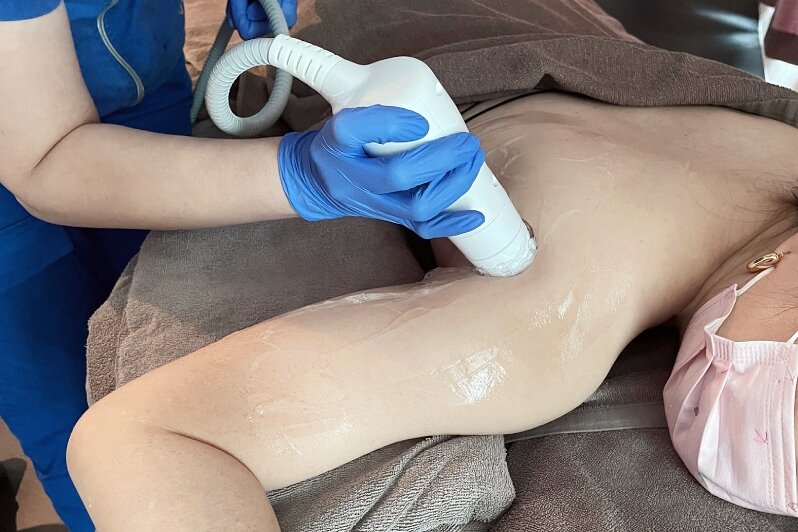 Kersie's ONLIPO session started with a consultation with her beauty therapist. During the consultation, the therapist shared that she will see some immediate skin tightening and lifting. However, the elimination of fat will take longer to be observed. Improvements will become more visible in the two to three weeks following the session.
Once expectations were set, Kersie's therapist started the ONLIPO treatment. From the first contact, Kersie observed that there was "little to no sensation" except for a slightly warm and prickly feeling when the therapist pressed down harder in certain areas. For the most part, it felt like a deep tissue massage that lasted 20 minutes each on each arm. Her skin felt externally heated to the touch after the treatment, but otherwise, Kersie felt like she did some good arm workouts. This sensation lasted for two days.
Kersie also immediately observed that the slight curve on her back and arms were now slightly straighter. This was ONLIPO's skin tightening effect, according to her beauty therapist.
Final thoughts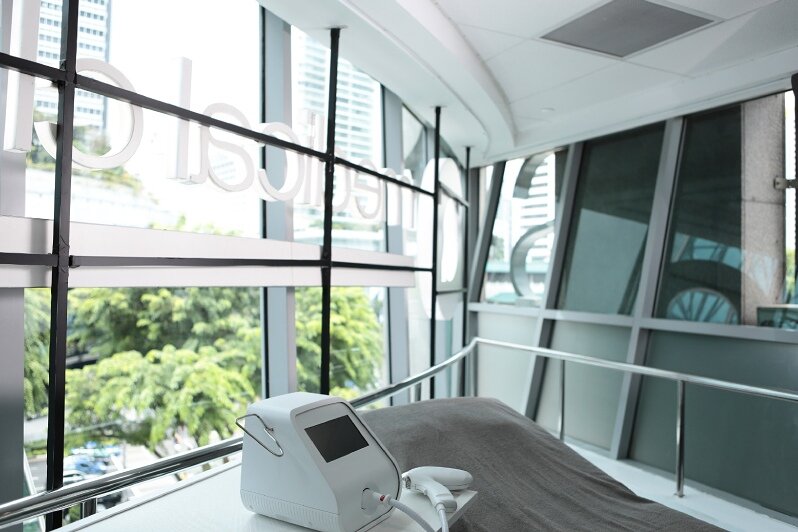 With the ONLIPO treatment living up to its claims of being painless and non-invasive, Kersie thinks that it's a great treat for those who are looking to get rid of stubborn fat in areas not even the most intensive and consistent exercises can solve. While more sessions and time are needed to definitively say that it worked, Kersie thinks that this painless and non-invasive body contouring treatment is worth trying at least once to see if it's for you. With once a month intervals needed between sessions, it's also an easy commitment to make if you do decide to go for more.
ONLY Aesthetics currently has a first trial session promotion that starts at SGD588+ per body part (a palm-sized area). With the promo, the treatment cost SGD788+ in total for both of Kersie's arms. If you want to try the treatment too, you can book your first session here. To know the location of their nearest clinic, head over here.
Discover the infamous "bird poop facial" that has Victoria Beckham's seal of approval.
Comments, questions or feedback? Email us at [email protected].