If you have uneven skin tone, dark spots, and other skin discolouration, you may want to consider getting laser treatment to even out your complexion. TheBeauLife's co-founder and Creative Director Kersie Koh is quite familiar with laser treatments and brightening peels since she's been dealing with hyperpigmentation on her cheeks due to hormonal changes from pregnancy and age.
Treating hyperpigmentation is an ongoing process that requires continuous maintenance. It will never completely go away or disapper. Having taken a break from lasers for about a year now, Kersie is ready to try laser treatments again since her pigmentation issues crept back after inevitable sun exposure. Yes, even with consistent use of sunscreen!
She signed up to try Bespoke Aesthetics Singapore's pigmentation laser services to see if these can help lighten her pigmentation concerns. Read on to know more about her experience.
*The service was arranged as a press gift. The views and opinions of the reviewer are independent and purely editorial.
About Bespoke Aesthetics Singapore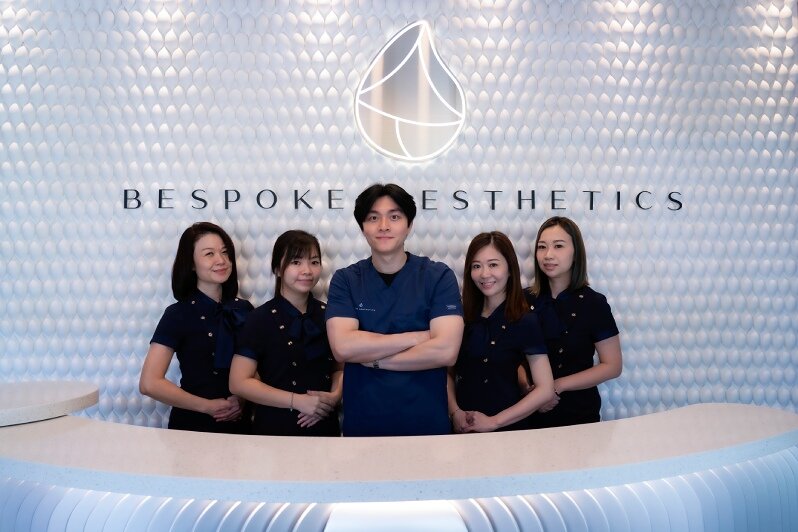 Nestled on Penang Road, Bespoke Aesthetics is a holistic beauty clinic that specialises in bespoke aesthetic treatments. They celebrated their first anniversary this January and to mark the occasion, they opened a second clinic right next door at Lanson Place Winsland where they can provide more beauty and wellness services.
"The location was convenient for me and quite private. The clinic was new, clean and lush," Kersie shared.
The medspa is solely run by Dr. Hong Foo, a Singapore Medical Council (SMC)-accredited aesthetic doctor who has been practising since 2013. He's known for his acne and pigmentation laser techniques, having performed over 80,000 laser treatments throughout his career. He has a team of well-trained and experienced beauty therapists that support him on the beauty treatments they offer in the new and old clinics.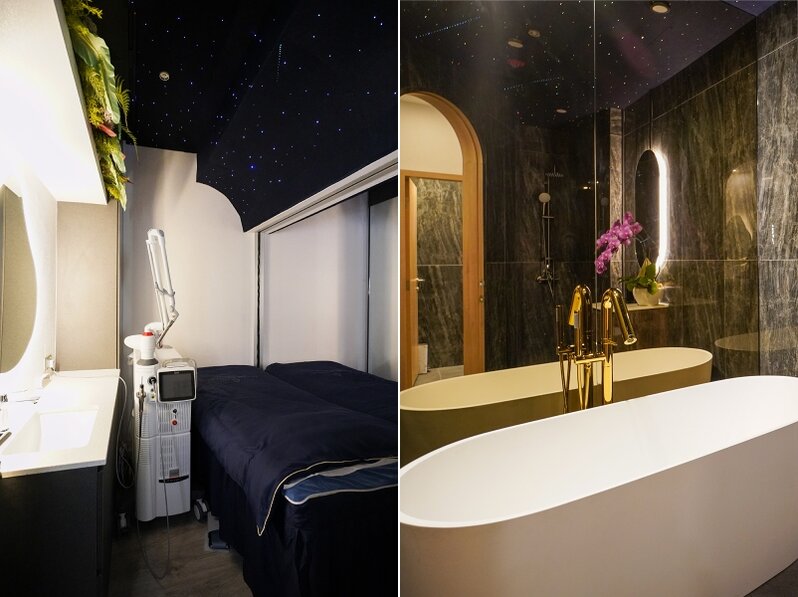 What is melasma and skin pigmentation?
It's important that the dermatologist evaluates the type of pigmentation you have before you get a laser treatment. "Melasma is one of the many types of skin pigmentation. There are two types of melasma, epidermal and dermal melasma, and sometimes it could be a combination of both. Dermal melasma is more commonly known as most pigment cells are found deep within the dermis layer of the skin," Dr. Hong Foo.
"Other pigmentations such as moles and freckles are more superficial and are usually found at the epidermal layer," he added. "The difference in the treatments depends on the depth of the pigmentation."
According to Dr. Hong Foo's assessment of Kersie's complexion, Kersie has dermal melasma. He recommended a deep laser treatment called the CuRas Laser Treatment that can treat the skin woe at its source.
A review of the CuRas Laser Treatment for pigmentation
The CuRas Laser Treatment is designed to even out hyperpigmentation and simultaneously rejuvenate the skin. It uses a Q-switched laser system that's popularly used to treat tattoos, melasma, light skin resurfacing, and pigmented skin lesions. It has six different modes that allow the doctor to customise the laser treatment according to how deep the pigmentation is found within the skin. One of its main claims — aside from lightening any dark spots — is that there's very little downtime and pain, as well as minimal redness after the treatment. You can immediately start your session with the laser treatment, though Dr. Hong Foo opted to do some hair removal beforehand — more on that later.
In terms of pain level, Kersie described the laser treatment as "very comfortable and totally bearable" even without the need for numbing cream. She was even able to carry on a conversation with Dr. Hong Foo and ask questions about the procedure and skin concerns. The treatment took 20 minutes to treat her entire face and neck.
"It was a quick, comfortable and thoroughly pampering experience for me. There was no redness to my face as promised," she shared. She also immediately noticed that her face looked "cleaner" and a little bit brighter. Dr. Hong Foo also explained that these results will become more visible after six to eight sessions.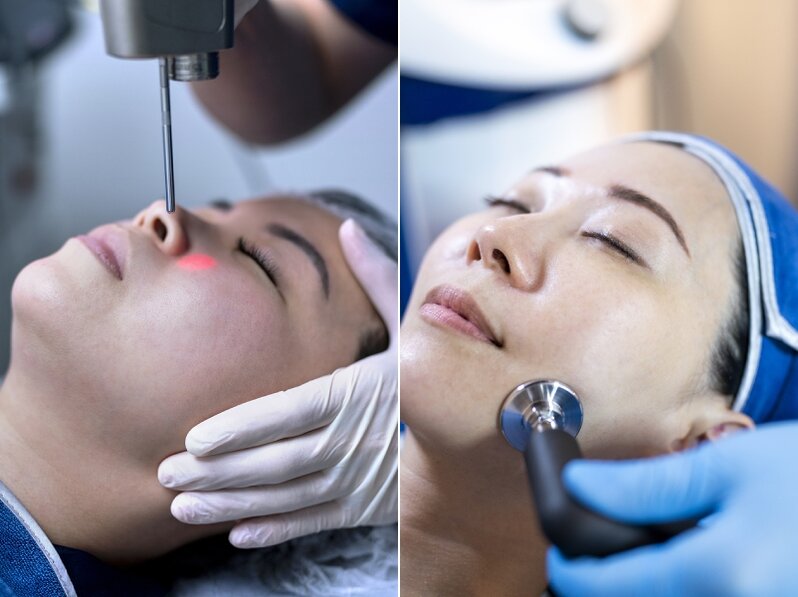 Kersie also tried the Fotona Laser Hair Removal, which helped clear up the hair on her upper lip and around the edges of her eyebrows. According to Dr. Hong Foo, this will increase the skin's clean appearance.
After the CuRas laser treatment, Kersie also tried the INDIBA face and neck firming treatment to help with the sagginess she observed in her neck area. The treatment uses radiofrequency (RF) at 448 kHz to stimulate collagen production and cell regeneration. Over time, this will also help reduce the appearance of wrinkles and fine lines. "This treatment was heavenly. I almost fell asleep under the firm and comforting hands of the therapist," Kersie happily shared.
Final verdict on the Bespoke Aesthetics pigmentation laser treatment
"At Bespoke Aesthetics, we do not offer packages, however, we do offer membership credits that can be used for all the treatments offered at both of our clinics. This way, patients can try out a wide range of services that we provide and don't need to commit to a single particular treatment," Dr. Hong Foo said. One session of a laser treatment starts from SGD298+, but since you typically need to have six to eight sessions, you'd get more than what you pay for with membership credits.
Aside from leaving her skin looking brighter and more even-toned without a hint of redness, Kersie also appreciated Dr. Hong Foo's and the beauty therapist's bedside manner — explaining the step-by-step process and answering her questions — during the treatments.
"It was a great experience," Kersie said. "I would highly recommend my friends to give this place a try." She's also curious to try their other interesting aesthetic services, such as the Bespoke Wide Smile, a LED teeth whitening treatment that can whiten teeth up to six to eight shades lighter within a single session.
If you want to try any of these treatments for yourself, the Bespoke Aesthetics Clinic can be found at 163 Penang Rd, 01-01, Winsland House II, Singapore 238463. You can view their list of treatments here.
Have you heard of the bird poop facial? We tried it and think that you should too.
Comments, questions or feedback? Email us at [email protected].