With constant upgrades and developments arising in the beauty space, it's no wonder that our beloved facials and treatments have been adapted to keep up with the changing times. Along with this, there are some unusual spa treatments that are becoming more popular among adventurous beauty lovers in Singapore. There are vulva facials, bird poop facials, floatation therapy and more.

Though they may sound 'new', these treatments have their roots in ancient beauty practices and cosmetic science. In this episode of BeauTea Talk, host Roanna and TBLBureau Editor Becks share the treatments they've tried and what to expect when you sign up for one.
Rosebud Vajuvenation at Strip Ministry of Waxing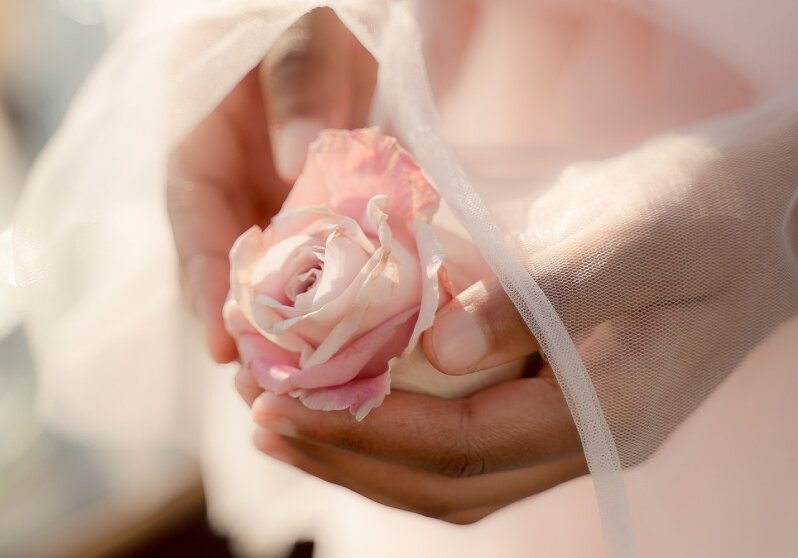 Vulva-care treatments may not be widely discussed among your gal pals, but they do exist. Essentially, these are skincare treatments for improving your vulva's skin health. "Where's the vulva?" you may ask. This is actually your labia majora or the lips in your intimate area.
The Rosebud Vajuvenation Treatment is an anti-ageing "facial" that uses a combination of radiofrequency, vacuum suction, and heat to stimulate collagen production and provide a tightening and lifting effect on the skin. If you've noticed any fine lines, sagging skin or you simply want a complement to your hair removal treatments for your feminine area, you may enjoy this unusual beauty treatment. Plus, it takes only 30 minutes so you can definitely squeeze it in during your lunch break.
STRIP Ministry of Waxing
Telephone No.: +65 6337 8747
WhatsApp: 8940 4882
Geisha Organic Facial at Ikeda Spa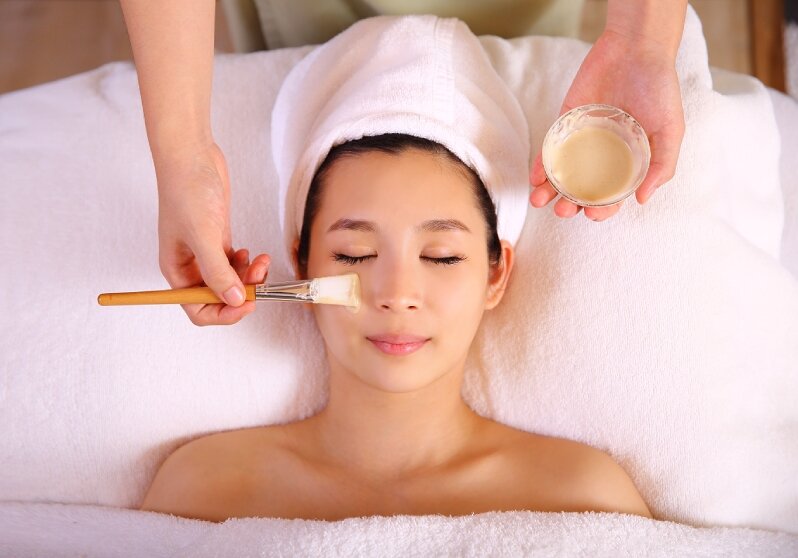 Before you say "what", the Geisha Organic Facial a.k.a. the bird poop facial at Ikeda Spa can be traced to Japanese geisha beauty rituals. The bird poop used in the treatment are powdered nightingale droppings, or uguisu no fun, which were used by kabuki actors and geishas to remove the heavy white makeup they wear. The heavy white makeup typically used to contain zinc and lead, which irritated the skin and even caused skin complications. The droppings acted as skincare maintenance, since these helped condition and soothe geishas' skin.
The droppings are thoroughly sanitised under UV light before they are milled into a fine powder and mixed with other organic ingredients such as rice bran, camellia oil, Azuki red beans, and peach moon water. The thick mask paste — which has a nice nutty fragrance, BTW — is then applied using Ikeda Spa's 300-stroke massage technique, which helps exfoliate away dead skin cells and creates a super-relaxing and luxurious experience.
Ikeda Spa
Address: 787 Bukit Timah Road (Before 6th Ave) Singapore 269762
Telephone No.: +65 6469 8080
Email: [email protected]
Sugaring Organic Hair Removal at Sugar(ed)
If you've been looking for a hair removal treatment that doesn't tug too much on your skin, you can't go wrong with the Sugaring Organic Hair Removal at Sugar(ed). The treatment uses 100% all-natural sugar paste made from sugar, lemon juice, and water. It's applied at room temperature and "massaged" into your skin to get all the hair follicles stuck to the paste. Sugar waxing creates a clean finish, reveals smooth skin, and is great for those with sensitive skin.
sugar(ed)
Email: [email protected]
Floatation Therapy at Palm Ave Float Club
Floatation therapy involves floating in a futuristic-looking enclosed bathtub-pod that's filled with 600 kilograms of Epsom salts — yes, the type you use when soaking in the tub — mixed in heated water. You're given earplugs so you can listen to the music they'll play for the first several minutes. They'll eventually turn it off, allowing you to bask in the silence, stillness, and calm of the therapy. One session is an hour-long and gives your mind a break from the constant stimulation it gets from work and everyday life. Some benefits include reduced stress and anxiety, better focus, improved sleep, and deepened meditation.
Palm Ave Float Club
Address: 66 Kampong Bugis, #05-00, Singapore 338987
Telephone No.: +65 9151 6004
Email: [email protected]
Which of these unusual beauty spa treatments will you be willing to try?
Loved the idea of these unconventional beauty therapies? Get a chance to try one for yourself! We're giving away one pampering session of the Geisha Organic Facial at Ikeda Spa worth SGD260 until 21 February, 11.59PM.
To join, simply subscribe to the BeauTea Talk's channel, like the video about unconventional beauty therapies and leave a comment to tell us which one you want to try the most.
Comments, questions or feedback? Email us at [email protected].