If you've been experiencing breakouts or redness on the lower half of your face, fear not for you are not alone. The increased use of face masks has increased the chances of getting the so-called "maskne". Whether you're acne-prone or not, you can't avoid it especially if you wear the mask for long periods of time. So we spoke to several people to see how they're dealing with it and asked for some maskne tips they've found to work.
What is maskne, exactly?
"Maskne is a term generally used to refer to acne occurring in the area of the face covered by the mask (i.e. the cheeks, nose, around the mouth, and the chin)," clarified Dr. Mara Padilla Evangelista-Huber, FPDS, FDSP, MClinRes of the Levana Dermatology Clinic. It can happen to people who've had acne-prone skin prior to wearing masks as well as those who don't usually experience acne breakouts at all.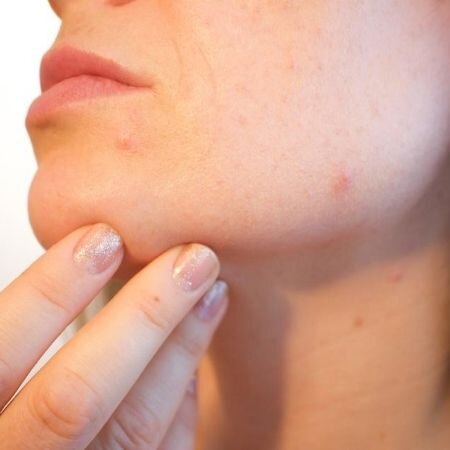 She further explained that wearing a mask produces moisture and friction, which in turn weakens the skin barrier or the outermost layer of the skin. The moisture and friction can also cause clogged pores due to oil, dirt, and sweat. "This can lead to irritation, inflammation, infection, and flaring of some skin conditions like acne."
However, not every rash that appears in that area will be classified as acne. "Some other rashes presenting in the same area include allergic contact dermatitis, seborrheic dermatitis, perioral dermatitis, cheilitis (chapped lips or dry corners of the mouth), miliaria (heat rash) and friction dermatitis, among others." To be sure, it's best to consult your dermatologist.
IRL experience
For Clozetter Angel Quilang, a nurse, wearing a face mask has become part of her uniform. She shared that at the very beginning of the quarantine in Metro Manila, they were required to wear masks at all times — even while sleeping. "I noticed that I have a lot of breakouts particularly on my chin and cheeks."
In the case of Clozette Ambassador Ryan Sim, who has been venturing out whenever needed, maskne has been a struggle in the past few months. "When I first began wearing a mask just before Phase 1 [in Singapore's Circuit Breaker], I had a skin reaction as soon as the end of the day and that was remarkably memorable. I spent many days rotating my skincare products in my routine to find one that would work."
He continued, "I have an oily skin type which is also acne-prone, and having this combination, my skin does react pretty quickly in the form of congested pores if a mask is worn over a prolonged period of time." While he pinpoints excessive sebum and dead skin cells build-up as the main culprits for his maskne, he also shared that wearing base makeup under his face masks doesn't help the situation either.
Some quick maskne tips
Use a gentle cleanser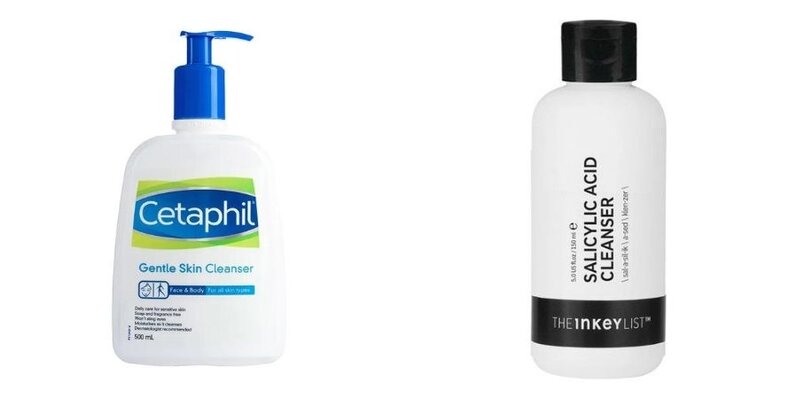 The best way to deal with maskne, according to Dr. Mara, is to protect your skin barrier. You can do this by using a gentle cleanser and an appropriate moisturiser for your skin type. "Washing the face is important to remove oil, grime and irritants, but over-cleansing should be avoided because too much dryness will damage the skin barrier and cause the skin to paradoxically produce more oil." Ryan has taken to using a pH-friendly clarifying cleanser with salicylic acid (BHA) which he finds helpful for his oily skin. You could also use a facial cleansing brush like Angel does to minimise skin-on-skin contact.
Find the right moisturiser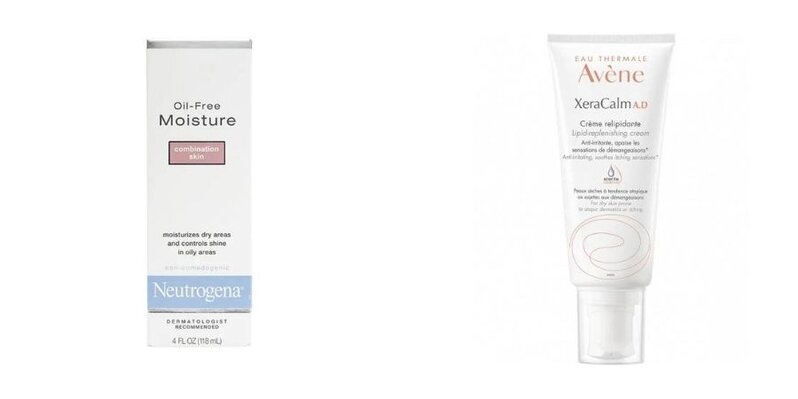 Another maskne tip is choosing the right moisturiser for your skin type. As Dr. Mara explained, "Oily, acne-prone skin will benefit from lighter ones like gels or lotions, while dry, eczema-prone skin often needs thicker moisturisers like creams." As a skincare enthusiast with oily skin, Ryan shared that water-based, oil-free and non-comedogenic moisturisers with ingredients like hyaluronic acid, ceramide, niacinamide, green tea, or bamboo water have helped his particular skin type.
Go through your skincare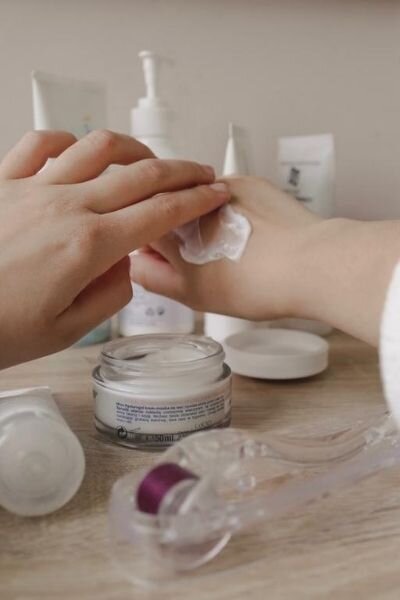 Our next maskne tip is to check which skincare products are most likely too irritating for your sensitive skin. Because of the weaker skin barrier, active ingredients can go deeper into your skin and could potentially cause inflammation. So if you could normally tolerate a higher dose of Vitamin C serum, it's best to go for lower dosage or skip it entirely for the time being.
Some products are also more drying and irritating than others. Products formulated for anti-ageing and acne such as leave-on salicylic acid, benzoyl peroxide, retinoids, and alcohol-based toners may be too much for your skin.
Angel keeps it simple. "I always put my regular skincare routine particularly aloe vera gel or any thin moisturisers, tea tree serums, and sunscreen even indoors." She also chooses to use alcohol- and paraben-free skincare products for added insurance.
Use the right mask with a comfortable fit
Aside from taking care of your skin through topical products, Dr. Mara, Ryan, and Angel all agree that it's important to choose the right face mask to wear to prevent getting maskne. "The more breathable the mask, the less the potential for it to create a moist, warm environment on the skin underneath," Dr. Mara explained. According to her, disposable masks are still the best in that regard "because they create less skin friction and allow more air circulation."
Cloth masks, on the other hand, "absorb your skin's natural oils, which may trigger your skin to compensate and produce more oil, leading to acne." Mask materials are important too. "Soft, natural, and breathable fabrics, such as cotton are preferred over synthetic fabrics, such as nylon, polyester, and rayon." Remember to wash reusable masks every day with a fragrance-free, hypoallergenic laundry detergent to decrease the chances of irritation.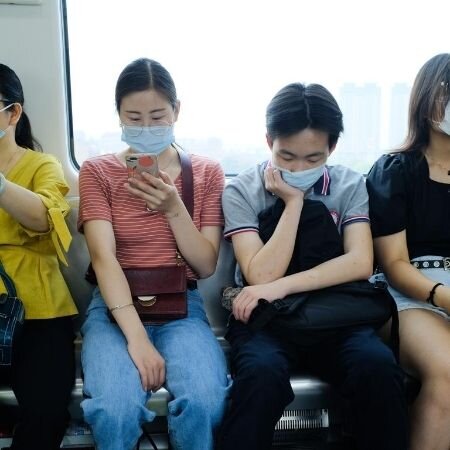 Since we cannot test out face masks in person, Ryan also recommended asking your friends for brands that they swear by. Make sure that the mask fits comfortably too. Dr. Mara recommended going for a mask with a snug — not tight — fit. A hack Angel found is using ear savers, a mask accessory that goes through the ear loops of your face mask, "to lessen the irritation and pressure on my ears."
Go light on the makeup
Since the re-opening of Singapore last June, Ryan has discovered that wearing foundation for more than six hours can lead to maskne in the form of breakouts (at worst) or inflamed patches (at best). He has since switched it out for a tinted sunblock instead. Angel prefers to go without makeup most of the time, but she doubles up on skincare during the days when she does.
Dr. Mara agrees with both their decisions. "Makeup is more likely to clog your pores and lead to breakouts, especially underneath the moist environment of a mask." If it's absolutely necessary, she advised us to look for "non-comedogenic" or "oil-free" products as well as considering focusing on the parts of your face where the mask doesn't cover. Eye makeup, in particular, will go a long way these days. At the end of the day, it's up to the individual to weigh the pros and cons of wearing makeup with their masks.
Give it a rest
Finally, our last maskne tip is simply taking breaks from wearing a face mask. "I like to remove my mask in a private space from time to time and dab away the sweat and sebum with a tissue before putting the mask back on," Ryan shared. Dr. Mara also said that taking mask breaks is okay, as long as you do it responsibly. "Remember to remove your mask only when and where it's safe to do so, and after washing your hands."
(Cover photo from: unsplash.com)
Ready to rock the reusable face mask? Take notes from your favourite Korean celebrities.
Comments, questions or feedback? Email us at [email protected].