Happy National Skincare Day! As the saying goes, "skin care is self-care." More than just for vanity's sake, dedicating time towards skincare also gives you the chance to slow down, especially after a long, busy day. In fact, why not take these moments of self-care to discover new holy grail skincare products too?
Looking to expand your beauty repertoire with a new favourite find? Or simply curious about the brands that are making waves with their noteworthy products and formulations? Read on as we round up eight holy grail skincare products in Singapore that you can add to cart right now.
1. Quench your skin's thirst with the illumiaSKIN All 1n One Mask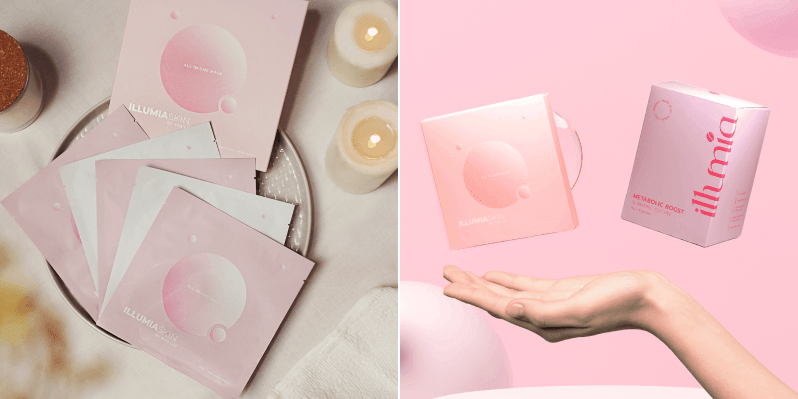 When life gets hectic, it's worth finding a multitasking skincare product that does it all and more. The IllumiaSKIN All 1n One Mask received the TBL Bureau's stamp of approval for its hydrating and brightening benefits. This fragrance-free sheet mask also contains niacinamide to improve the skin's texture, hyaluronic acid to moisturise the skin and salmon DNA — yes salmon DNA! — to repair and rejuvenate the skin.
How to use: Leave this on your face for 10 to 20 minutes. Use this weekly for best results.
This product is priced at SGD48 for a box of five pieces. Get it here.
2. Get a glow job with Pai Skincare The Impossible Glow Bronzing Drops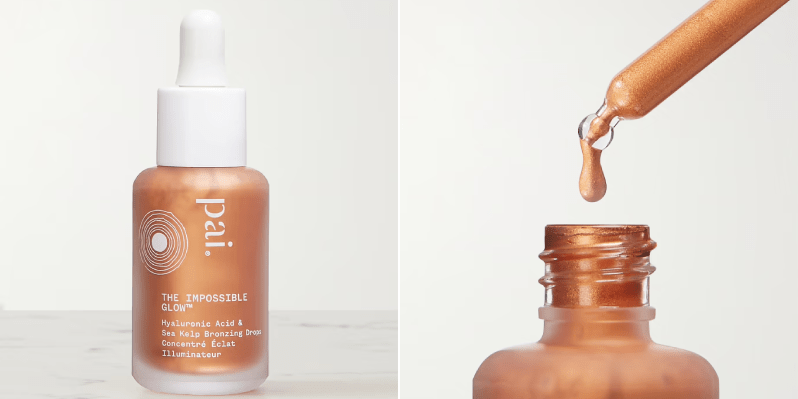 Hoping to attain that golden, healthy-looking glow without having to spend too much time in the sun? (We'll say "no, thank you" to harmful UV rays too!) This bestseller from Pai Skincare has a blend of vitamin C-rich lemon fruit water, hyaluronic acid and sea kelp to boost the skin's radiance and plump up the skin. The cherries on top? It's certified organic and has pearlescent pigments to give your skin that coveted shimmer and glow.
How to use: Mix one or two drops into your daily moisturiser or sunscreen before applying it onto your face. For more shine, massage the product directly onto your skin. You can use it as a highlighter too.
This product is priced at ~SGD59 for 30ML. Get it here.
3. Peel and reveal luminous skin with The Body Shop Edelweiss Liquid Peel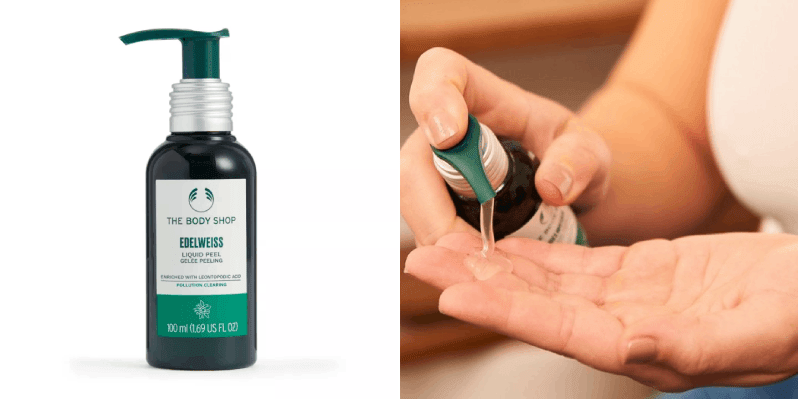 The idea of a liquid peel may sound daunting at first, but this gel-to-peel iteration by The Body Shop is suitable even for sensitive skin sisters. It is designed to help to lift impurities, pollutants and dead skin cells and is made with 95% natural ingredients. It's powered by leontopodic acid — an extract from the edelweiss plant — which has five times more antioxidant power than vitamin E acetate.
How to use: Dispense a couple of pumps of the product onto your dry skin, for two to three times a week.
This product is priced at SGD35 for 100ML. Get it on Lazada or Shopee Mall.
4. Level up your sun care game with d Program Allerdefense Essence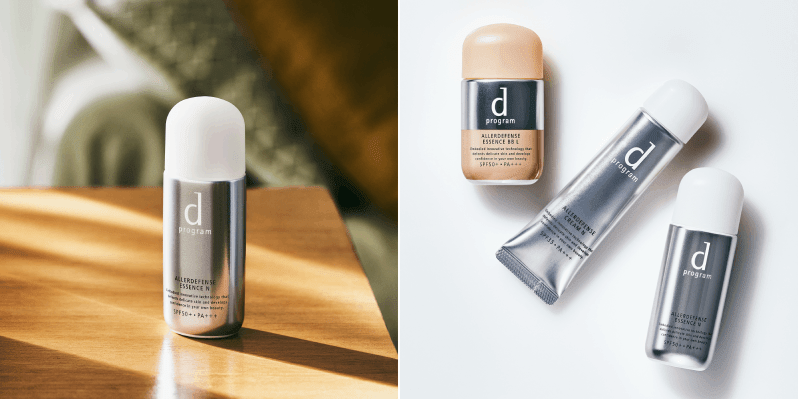 Be serious about your suncare; your skin will thank you for it. This renewed Allerdefense Essence sunscreen by d Program is made specifically for those with sensitive, combination skin. It contains SPF 50+ and is also water- and sweat-proof. Plus, it is also infused with rose apple leaf extract to protect and brighten the skin.
How to use it: Shake well before use. Dispense a pearl-sized amount of the product onto your palm and apply it to your entire face. Reapply as needed.
This product is priced at SGD40.90 for 40ML. Find it at Watsons, Lazada, Shopee and Welcia-BHG stores.
5. Stock up on #SkinTok's favourite Caudalie Instant Detox Mask
Known as a crowd favourite among the TikTok Skincare Community, this non-drying mask is designed to help eliminate impurities, deeply cleanse the skin and minimise the appearance of pores. A must-have especially if your skin is on the oily to combination side.
How to use it: Apply a thin layer over your face. Leave it on for five to 10 minutes. Rinse and avoid your eye contour area. Use this weekly.
This product is priced at SGD45 for 75ML. Find it here.
6. Mist bad vibes away with Glow Recipe Watermelon Glow Ultra-Fine Mist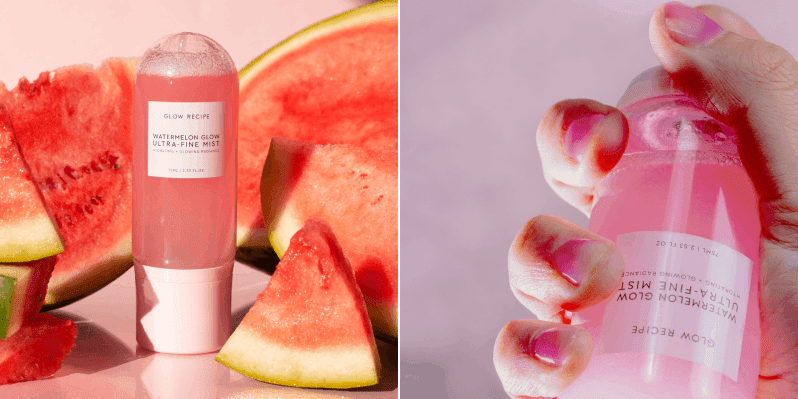 Glow Recipe's Watermelon Glow Mist is arguably one of the brand's most popular products to date and it's no surprise why so many people love it. It's packed with hyaluronic acid to drench the skin in moisture, centella asiatica to soothe inflammation and of course, 84% watermelon fruit extract to fight off free radicals. To this, we say "Mist away!"
How to use it: Spritz this on your face every three to four hours. Shake well before use. Use this as a toner or as a makeup enhancer to keep skin hydrated all day.
This product is priced at SGD45 for 75ML. Find it here.
7. Be a dewy dumpling with Summer Fridays Heavenly Sixteen All-in-One Face Oil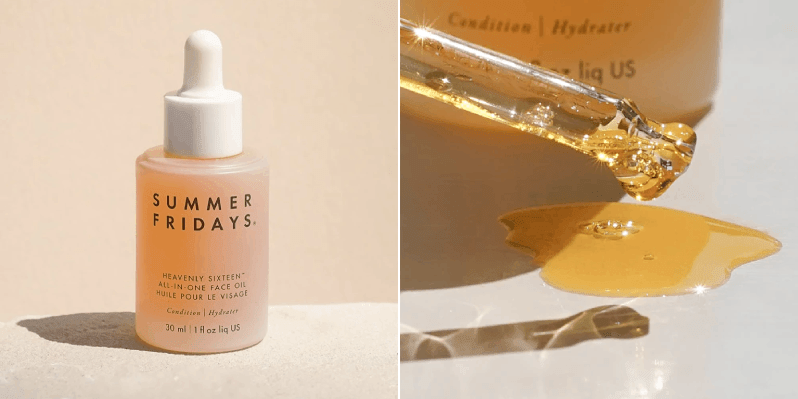 It's hard to imagine using a facial oil given the hot and humid weather that we experience almost every day, but facial oils deserve a spot in our skincare routine too. Case in example: This Summer Fridays facial oil, which boasts 16 non-comedogenic (won't clog pores) vegan oils that condition, plump up and boost the skin's elasticity.
How to use it: Massage two to three drops of this into clean skin or mix it into your moisturiser. Consider pairing this with a gua sha tool to relieve tension from your face and define your facial features.
This product is priced at ~SGD87 for 30ML. Find it here.
8. Wake up to the Cosrx Low pH Good Morning Gel Cleanser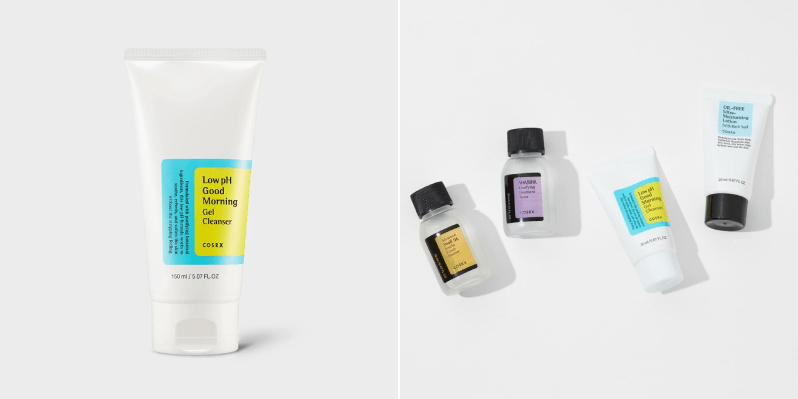 As the first step in your morning skincare routine, your cleanser should get rid of last night's grime without causing a 'stripping' feeling. If it has moisturising and skin softening properties, even better! This cleanser by Cosrx also helps to maintain the skin's optimal pH level and makes you feel refreshed to start the day.
How to use it: Gently massage a small amount of it onto wet skin. Rinse with water and pat face dry. Follow with the rest of your skincare routine.
This product is priced at SGD14.90 for 150ML. Find it here.
What are some of your holy grail skincare products?
(Cover photos from: Caudalie and summerfridays.com)
New to retinol? Check out our review of the innisfree Retinol Cica Repair Ampoule to see if it's worth a try.

Comments, questions or feedback? Email us at [email protected].