Did you know that sunscreen is your best defence against skin damage caused by UV rays and irritating pollutants like dust, pollen and fine particles, which can aggravate already sensitive skin? These external aggressors can even irritate non-sensitive skin and make it feel more sensitive as a result. Sun damage can show up in the form of dark spots, dryness, dullness, and increased sensitivity — yikes! — among many other skin woes. These environmental aggressors also speed up the skin's ageing process.
If you have sensitive skin, you need to boost your skin protection and choose a product that offers UV-, pollution-, and dust-shielding properties in addition to other skincare benefits. This can help minimise your skin's sensitivity, make you feel more comfortable, and help make your skin look and feel healthy.
A sunscreen range that does more than protect against the sun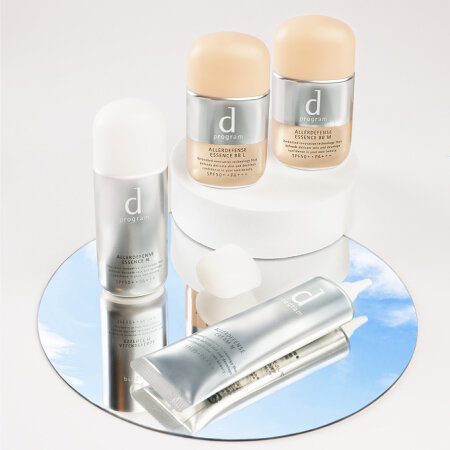 Meet the improved d program Allerdefense range, which is comprised of the Allerdefense Essence, Cream, and Essence BB. These are sun care products that deliver stronger protection and are more moisturising compared to their previous iterations. Curious to find out what makes them special? Read on to know more about these upgraded face sunscreens for sensitive skin.
These offer three different types of defense against pollutants in one step
d program's Allerdefense products go beyond simply creating a protective layer against allergens and UV rays. They all help shield, absorb, and neutralise skin allergens that may irritate your skin. These sun care products shield the skin with a uniform separating film, preventing allergens and UV rays from making contact with your skin.
The products are also formulated with Absorbing Powder that captures particles that come into contact with the skin. These particles are then neutralised so they won't cause any irritation.
Essentially, these SPF products offer a higher level of protection since these shield, absorb, and neutralise the pollutants and damaging UV rays present in our environment before your skin even reacts to them.
These give your skin better and stronger protection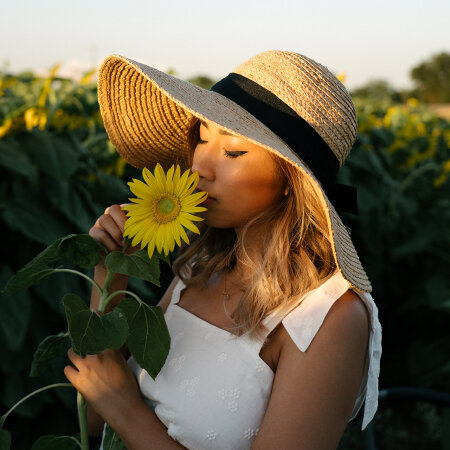 Aside from the three-step defense it provides, the improved d program Allerdefense range is now formulated with Allerdefense Technology NEO that offers more protection with its anti-friction properties. When the product is applied evenly, the formula retains its full barrier that won't break regardless of any rubbing or friction it experiences from mask-wearing or you touching your face. This leaves no gaps for pollutants and UV rays to even touch your skin.
Moisturising, antioxidant-rich, and anti-static
The renewed Allerdefense products also have anti-static ingredients that minimise skin irritation and sensitivity caused by static electricity, which is more commonly present in low humidity conditions. These sunscreens for sensitive skin are further enriched with DP Complex and super hyaluronic acid in their formula to keep your skin nourished throughout the day.
Aside from anti-static tech, d program also infused the products with an antioxidant ingredient called rose apple leaf extract. It doesn't just boost your protection against sun damage, but it also gives your skin added anti-ageing and brightening perks.
These face sunscreens made with sebum-controlling formulas can also be used as a makeup primer and help prevent makeup products from smudging.
Now that you know how the formulas are good for your skin, discover which d program Allerdefense product will suit you best below.
For sensitive combination skin: the Allerdefense Essence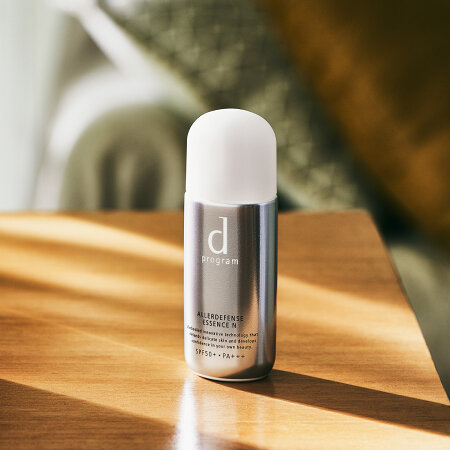 The Allerdefense Essence pairs the lightweight feeling of essences with the protection of sun care products. It's made specifically for normal or combination skin that's prone to bouts of sensitivity, so you can count on it to not clog your pores. It has increased its sun-protection level to SPF50+ from SPF40 — extra protection, anyone? It's water- and sweat-proof too. You can also use it as a body sunscreen.
For sensitive dry skin: the Allerdefense Cream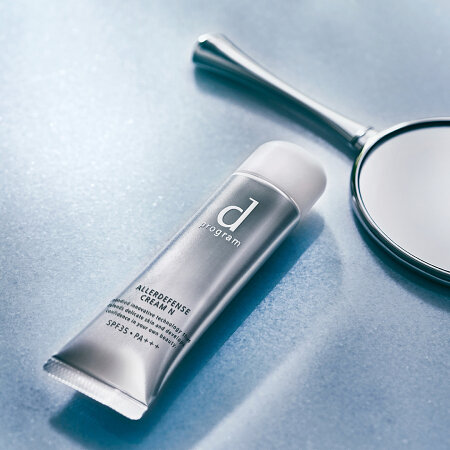 Formulated for dry, sensitive skin, the Allerdefense Cream has a rich cream texture that suits your thirsty complexion. Despite its moisturising power, this SPF35-infused cream doesn't get sticky in a humid environment like one underneath your face mask. Like the Essence, it's also water- and sweat-proof — perfect for our humid weather.
For sensitive and uneven-toned skin: the Allerdefense Essence BB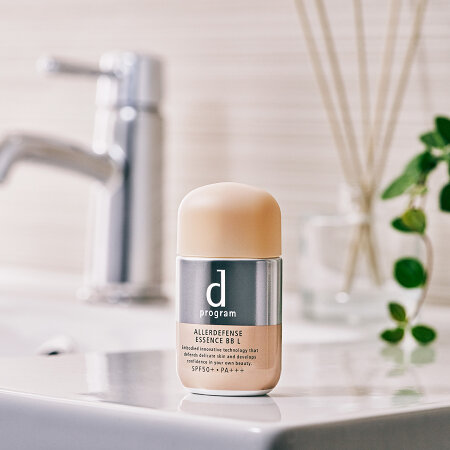 If you want to wear makeup under your protective face mask without risking maskne, you can switch to a lightweight BB cream instead. The Allerdefense Essence BB, which comes in light and medium shades, are tinted essences with sheer coverage that can still cover up redness and lasts up to 12 hours. Aside from protecting your skin from UV rays with SPF50+/PA+++, this BB product also filters out blue light — perfect if you spend lots of time in front of a digital screen.
You deserve a sunscreen that not only protects your skin from UV rays but also unseen irritants like pollution and pollen, especially if you have sensitive skin. So starting now, upgrade your pick to one that protects, cares, and goes the extra mile.
Double up on your sun protection! The d program Allerdefense Essence (SGD40.90), Cream (SGD40.90), and BB Essence (SGD38.90) are available in Watsons, Welcia-BHG, Lazada, and Shopee.
Comments, questions or feedback? Email us at [email protected].