Want to step up your skincare regimen? Try adding gua sha to your repertoire. Also known as skin scraping, spooning, or coining, gua sha is a healing method that has been used in ancient Chinese medicine to relieve muscle tension. Traditionally, it involves scraping the skin on your neck and back with a flat tool with rounded edges. Gua sha tools are usually made from jade or crystals, which supposedly add some healing aspects too.
The benefits of using a gua sha tool
While its traditional purpose is to relieve muscle tension, gua sha is also used to boost blood circulation and lymphatic drainage. It can also help depuff your face. According to Chinese medicine, gua sha can loosen up the "physical" blockages that prevent your qi (body energy) from continuously flowing. It can also "purge non-circulating blood and toxins from the body" by repeatedly stimulating areas of your body, according to NBC News, which can be beneficial for those with seasonal allergies.
You can do gua sha on almost every part of your body but the most popular areas are your face, body, and even your scalp. Depending on where you do it, using a gua sha tool will involve light to medium pressure and tend to leave your skin slightly pink or red due to the increased blood flow.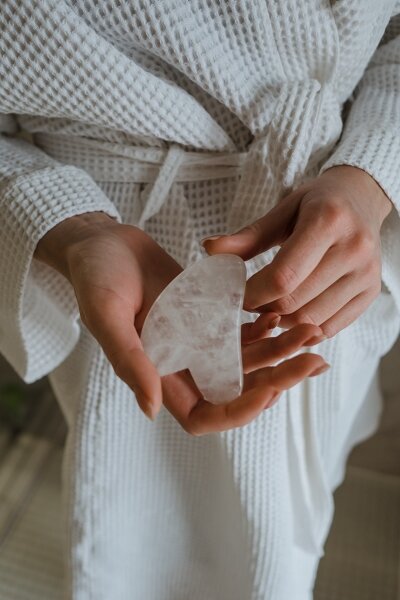 However, you shouldn't use a gua sha tool if you're prone to acne breakouts and broken capillaries. If you have any open skin wounds, it's best to skip it too.
Want to try it? Here's how you can use the gua sha tool on your face properly.
1. Apply a facial oil
The gua sha method should never be done on dry skin. Your tool of choice is meant to smoothly glide over your skin with the lightest pressure, especially if you're doing it on your face. So before scraping your skin, apply a generous amount of facial oil. There should be enough slip to your skin but not too much that you end up with a super-slick complexion.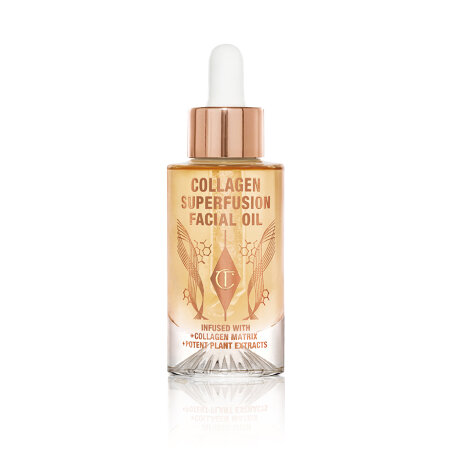 Use the: Charlotte Tilbury Collagen Superfusion Facial Oil. It's formulated with superfood seed oils and plant extracts that help soften, smoothen, and moisturise the skin. You can also enjoy aromatherapy benefits because it contains lavender, rose, neroli, Damascene rose, and eucalyptus essential oils.
You can find it at Sephora where it's priced at SGD50 per 8ML and SGD170 per 30ML.
2. Start under the eyes or along your jaw
As you start your gua sha facial massage, remember to keep the gua sha tool as flat as you can on your face. Starting from your jaw or under your eye area, gently and evenly drag the tool going up to your temple in one direction — avoid moving it back and forth as this will be too harsh and may bruise the skin. Repeat the motion three to five more times before switching to the other side.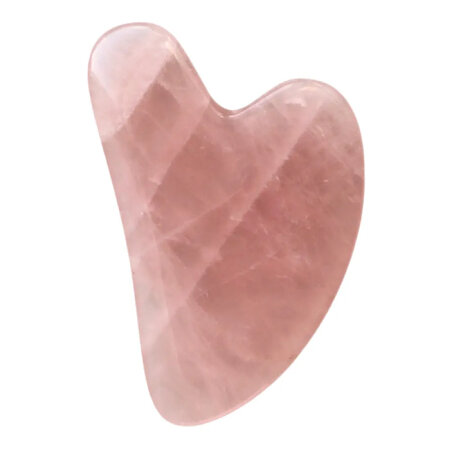 Use the: Mount Lai Gua Sha Facial Lifting Tool, which comes in jade, rose quartz, and amethyst variants. The side with two curves is made specifically for the jawline, but you can also use it for your undereye area.
It is priced at SGD43 at Sephora.
3. Switch to the flat, straight edge
To drain lymph nodes: From your temples, drag the tool down towards your jaw and neck.
To lift skin: Scrape the gua sha tool over your brow bone, towards your temple, and to the hairline.
To relieve tension: If you feel a slight headache coming, you can hold and press the gua sha tool between your eyebrows.
Et voila, you've done your first gua sha facial massage! You can do gua sha every day, in the morning or at night, depending on whether you want to depuff your face or relieve accumulated tension respectively. Just remember to be very light-handed so you don't cause intense bruising or broken skin.
Scalp is skin, so you also need to exfoliate it every now and then. Click here to know how to do it.
Comments, questions or feedback? Email us at [email protected].