This article was first published on 4 April 2022.
Most of us forget that our scalp is skin, too. And just like the skin on the rest of our body, it needs the same amount of care and protection to avoid issues like flaking, irritation, and excess oil build-up that cause scalp and hair damage. But how exactly do you do a proper scalp cleanse? Spoiler: It's not that complicated. Check out our step-by-step guide for two ways to do a proper scalp cleanse at home below.


Reminders before you prep for a scalp cleanse
These processes require using products and ingredients that you might not usually use for your skin and scalp. Make sure you do a patch test before proceeding to avoid any irritations.
Option 1: Oil Scalp Cleanse
The first way to do a scalp cleanse is with the use of oils.
What you need for an oil scalp cleanse
1. Oils
First, pick a carrier oil and essential oil that is good for your scalp and hair. Coconut oil and sunflower oil are a couple of the most accessible carrier oils, while tea tree and lavender oils are recommended for scalp and haircare for their soothing, repairing, antibacterial, and moisturising properties.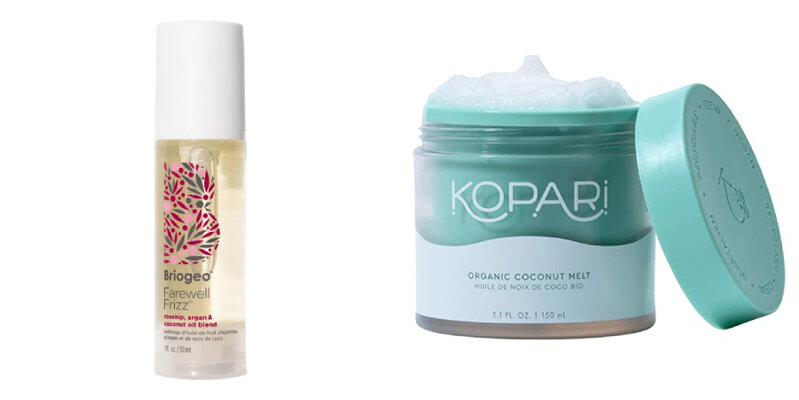 You can try the Briogeo Farewell Frizz™ Rosehip, Argan & Coconut Hair Oil or Kopari Coconut Melt and mix it with an essential oil of your choice.
The Briogeo Farewell Frizz™ Rosehip, Argan & Coconut Hair Oil is priced at SGD53 per 30ML at Sephora. The Kopari Coconut Melt is priced at per 75ML at Sephora.
2. Exfoliating shampoo
Next, make sure you have a gentle but deeply exfoliating shampoo. This will help with the deep cleansing process while still keeping your scalp moisturised. Check out our recommendations for non-drying exfoliating shampoos
here
.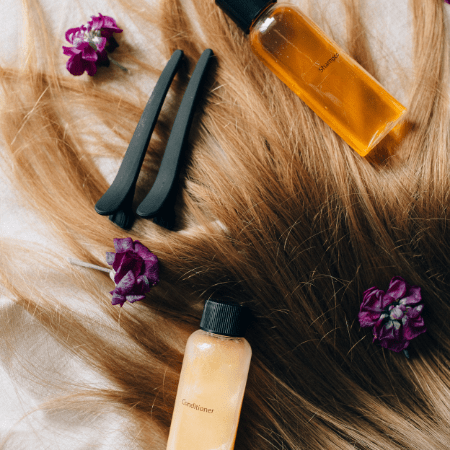 3. Conditioning mask
Just like in your skincare routine, you need a finishing product to lock everything in for your hair routine. For this step, you need a conditioning mask.
Try the Kérastase Chronologiste Youth Revitalizing Hair and Scalp Masque if you want to restore shine to your mane. If you're looking to combat scalp conditions like dandruff and excess sebum, the probiotic-powered Gallinée Care Mask For Hair & Scalp will be your best friend.
The Kérastase Chronologiste Youth Revitalizing Hair and Scalp Masque is priced at SGD92 per 200ML at Sephora. The Gallinée Care Mask For Hair & Scalp is priced at SGD41 per 150ML at Sephora.

4. Other materials needed
You're going to need at least three disposable shower caps, two hair towels (preferably old ones that you wouldn't mind getting some oil stains on, if ever), and warm water and/or a microwave.
How to do a scalp cleanse using oils
Step 1: Rinse your hair with water
Start this scalp cleansing process by ridding your hair from dirt and oil build-up through a quick water cleanse. No shampoo, no conditioner, just water. Massage your scalp and comb through your hair using your fingers as you do. Do this until you feel like you've untangled most of your strands. Dry your hair with a towel and leave it damp.

Step 2: Massage your scalp with oils
Play by ear how much oil you need depending on how thick your hair is but don't go above two tablespoons since too much will make it harder to rinse. An ideal ratio would be 10 drops of tea tree oil to one tablespoon of coconut oil. You can also add a couple of drops of supplementing oils like lavender and sunflower oil which have hair thickening and strengthening properties. Give it a good mix and massage the mixture onto your scalp. Once done, cover your hair with a shower cap.


Step 3: Steam your scalp
Steaming your scalp helps open and unclog your pores, making it a vital step in this process.
Before you protest, it's not as hard as it sounds. You can simply soak a hair towel in warm water, remove the excess, and wrap it over your head while you have the shower cap on. Leave it on for at least 30 minutes. If you feel like the heat is gone, repeat the process or chuck the moist towel for a couple of seconds in the microwave and put it back on.

Step 4: It's time for a deep rinse
After 30 minutes of steaming, it's time to hop in the shower and rinse your hair with an exfoliating shampoo. Make sure you give your scalp and hair a thorough cleanse to remove the excess oil on your scalp. Proceed to clean the hair from root to tip.
Step 5: Apply a conditioning mask
Follow the instructions on how to apply your conditioning mask. There are rinse-off masks and leave-on masks to choose from and either is good to lock in the nutrients that seeped into your hair and scalp during the scalp cleansing process. Once you're good with this step, you're done!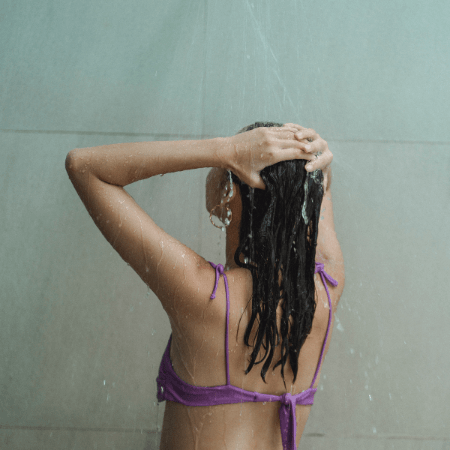 Option 2: Apple cider vinegar cleanse
If you want a quicker way to do a scalp cleanse, using apple cider vinegar (ACV) is the way to go. The only downside is you might end up smelling like ACV for a couple of hours or so, but if you follow these steps, the chances of it happening will be slim.
What you need for an apple cider cleanse

1. Apple cider vinegar
ACV's high acidity level can help balance your scalp's low pH level which is what usually causes dull and brittle hair.

2. Room temperature water
ACV can irritate your scalp if applied directly so you need to dilute it with water before application.

3. Scalp-care shampoo and conditioner
Similar to the first option, we recommend going for hair cleansing products that prioritise scalp care to fully complement the purpose of the cleanse.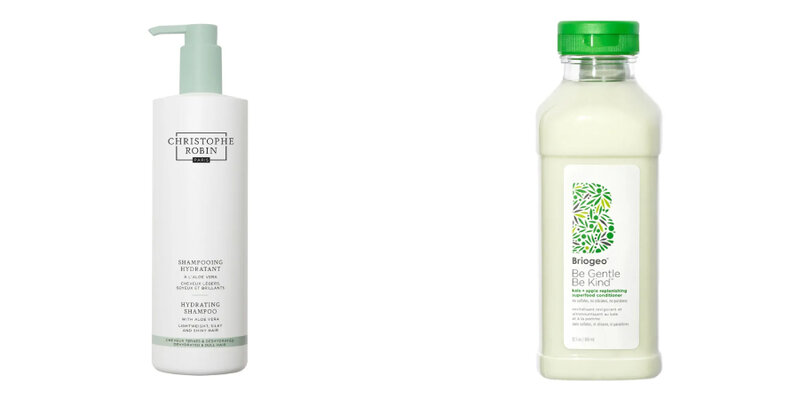 The Christophe Robin Hydrating Shampoo - With Aloe Vera is infused with hydrating aloe vera and other plant-based amino acids that help reinvigorate the scalp. Lock in any moisture with the Briogeo Be Gentle, Be Kind™ Kale + Apple Replenishing Superfood Conditioner, a green juice-inspired, smoothie-textured conditioner that coats your mane and scalp with fruit and vegetable fatty acids, vitamins, and minerals.
You can get the Christophe Robin Hydrating Shampoo - With Aloe Vera for SGD66 per 500ML at Sephora. The Briogeo Be Gentle, Be Kind™ Kale + Apple Replenishing Superfood Conditioner is priced at SGD52 per 354ML at Sephora.

4. Other materials needed
You need a bowl to mix the ACV and water in, a towel for hair-drying, and a disposable shower cap (optional).
How to do a scalp cleanse using apple cider vinegar
Step 1: Rinse and condition your hair as you normally would
Start with a clean slate by going about your usual hair rinsing routine. This will help pre-condition the hair before adding the ACV.

Step 2: Apply the ACV solution
ACV can be too harsh on its own so make sure you dilute it with water first. Use the ratio of two tablespoons of ACV to every five tablespoons of water.
Once you're done with the mixture, apply it onto your scalp and massage thoroughly. Let it sit for up to five minutes.
You shouldn't feel any burning sensation if you've diluted the vinegar properly but if you feel any itching or irritation in the process, rinse it off immediately.

Step 3: Go for another rinse
Rinse off the apple cider vinegar from your scalp to remove any excess residue and to get rid of the strong smell. However, don't use shampoo since you've already done so at the start of the process. Instead, use a conditioner or a wash-off conditioning mask on the hairs around your ears then downward, avoiding the scalp.
The smell of vinegar might linger but it should wear off after a couple of hours. You can also get rid of it when you rinse the following day after the treatment.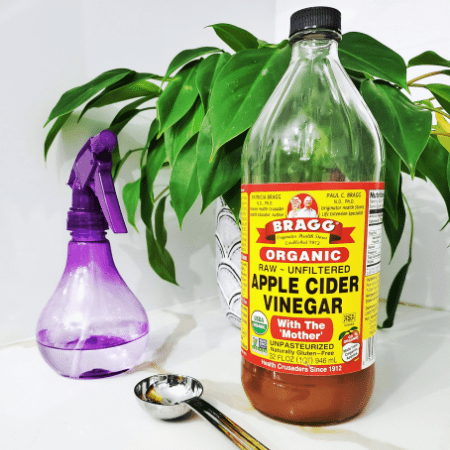 How often should you do a scalp cleanse?
We know that not everyone has the time to do these processes so here's some good news: scalp cleansing is recommended to be done just once a month.
Much like your skincare routine is meant to keep your skin looking its best, think of a scalp cleanse as a way to keep your scalp and hair health in check.
Speaking of hair health, check out these hair supplements that promise big love for your tresses.
Comments, questions or feedback? Email us at [email protected].