For the modern woman on the move, having a chic hairstyle doesn't need to require hours in front of the mirror. With the right tools and tips, you can achieve effortless and stylish hair that complements your bustling life. Dive into this guide, and learn how to streamline your hair routine while still looking fabulous!
1. Know your hair type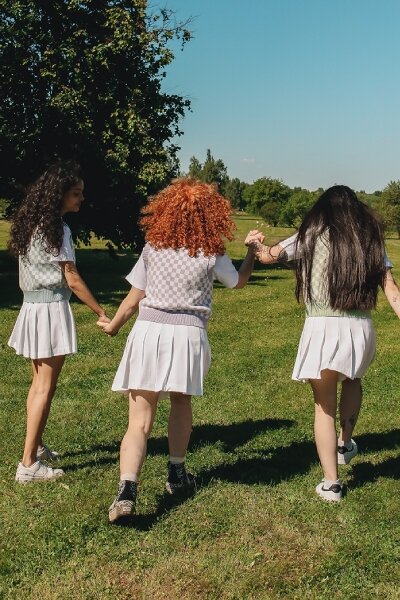 The first step to getting that effortlessly gorgeous hair is understanding your specific hair type. Whether you have straight, wavy, curly, or coily hair, knowing your hair's particular needs and texture will help you choose the right products and styles.
2. Invest in quality tools
This might seem a bit obvious, but investing in good-quality hair tools can genuinely transform your hair game. For instance, if you're often in a hurry and want to quickly smooth out or style your hair, you might consider investing in the ghd new original hair straightener. A high-quality straightener like this ensures that your hair is not only styled to perfection but also remains protected from excessive heat damage. Remember, the better the tool, the quicker and more efficient the styling process!
3. Embrace natural textures
Wavy and curly goddesses
Let your waves and curls air-dry after using a curl-enhancing mousse or cream. By scrunching your hair as it dries naturally, you can get a beachy wave or a natural curly look without much effort.
Straight-haired beauties
Instead of fighting against your natural hair texture, lean into it! A light serum or smoothing cream can be all you need to give it a polished finish.
4. Dry shampoo is your best friend
For those days when washing your hair is just not on the schedule, dry shampoo can be a lifesaver. It not only absorbs excess oil, keeping your hair looking fresh, but also adds volume to limp hair. A quick spritz and a bit of tousling can give you a refreshed look in mere seconds.
5. The art of the updo
Ponytails, buns, and braids aren't just for the gym or lazy Sundays. With a little practice, you can master a chic updo in minutes:
High ponytail
Sleek, stylish, and sophisticated. Brush your hair into a smooth ponytail and secure it high on your head. For an extra touch of elegance, wrap a strand of hair around the base of the ponytail.
Messy bun
The go-to for many busy girls. Gather your hair into a loose ponytail and twist it around the base. Secure with bobby pins or a hair tie, pulling out a few strands for a relaxed, effortless look.
Quick braids
Braids can look intricate but can be quite simple. Try a side braid, pulling all your hair to one side and braiding down. Secure with a hair tie, and you're set!
6. Stay nourished
What you put inside your body reflects outside. Keep your hair looking vibrant by maintaining a balanced diet rich in vitamins and minerals. Foods like salmon, spinach, and nuts are packed with nutrients essential for hair health. Don't forget to hydrate! Drinking water helps in keeping your hair moisturized from the inside out.
7. Routine trims are essential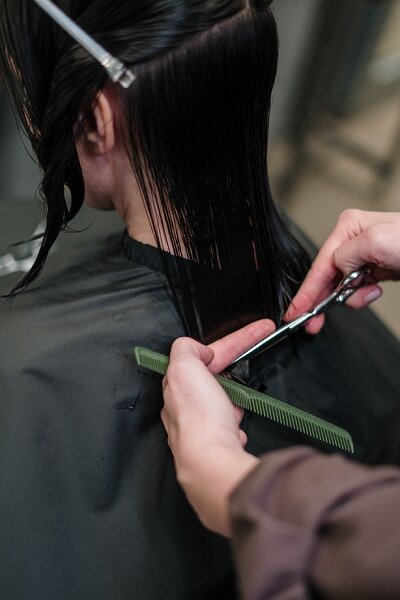 Keeping up with regular hair trims might seem like an added task, but it helps maintain the health of your hair. By getting rid of split ends every six to eight weeks, your hair will look healthier, and you'll avoid the dreaded "frizz" that can often plague busy girls on the go.
8. Overnight magic
Before hitting the sack, braid your damp hair or put it in a loose bun. This not only prevents tangles but also gives you waves or volume the next morning. It's like styling while you sleep!
With a bustling life, you might feel you're always on the go, with no time left for intricate hairstyles. But with these tips, you can master the art of effortless hair that suits your busy lifestyle. Whether you're rushing to a morning meeting or sprinting through a series of errands, remember: with the right tools, products, and techniques, fabulous hair is just minutes away. Keep shining and styling!
Set yourself up for great hair days with these hair masks.
Comments, questions or feedback? Email us at [email protected].