Here's a fun fact: The term "Brazilian waxing" first came about in the 1970s when women sported tinier thongs at the beaches in Rio de Janeiro, Brazil. Opting for a Brazilian wax meant removing almost all of the hair around the intimate area and leaving just a thin strip on the front — thus, making you look smooth, hair-free and ready for poolside expeditions and beach adventures.
What to know before your first Brazilian waxing appointment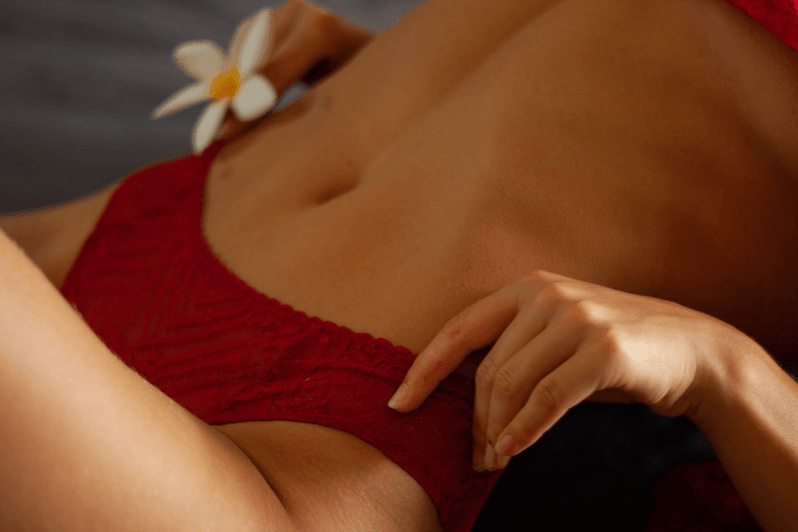 Feeling conscious about the size of your beauty bush prior to your very first Brazilian wax experience? Resist the urge to shave it. Wax experts have shared that it's easier to work on longer hairs than short ones. If you must, you may trim down to a quarter inch.
No pain, no gain. You should brace yourself for a little pain and discomfort too, especially if it's your first time. If you have a very low tolerance for pain, consider taking pain relief medication prior to your visit. Check with your doctor too before you do so.
Whether you're looking to try Brazilian waxing in time for your next island getaway, for hygiene and comfort's sake, or both, look forward to smoother days at these 11 Brazilian wax salons in Singapore.
1. Blush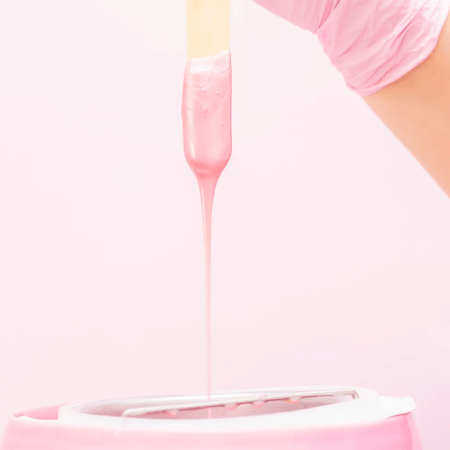 Situated within Somerset, the beauty salon prides itself on using premium wax products from Australia to help "prevent hair breakage, ingrown hair, redness" and has both soft and hard wax options for customers.
Blush is located at 176 Orchard Road, #03-91A The Centrepoint, Singapore 238843. It opens from 11AM to 8PM (Mon to Fri), 11AM to 6PM (Sat, Sun and selected Public Holidays).
Prices start from: SGD40 for a trial session of Brazilian Soft & Hard Wax.
2. Honeypot
Honeypot's therapists — also known as Honeypot Kitties — have been professionally trained to perform six different forms of Brazilian wax to suit customers' preferences and needs. Honeypot also has several boutiques in the region, including in Malaysia, Thailand and Indonesia.

Honeypot has two boutiques in Singapore: at Ngee Ann City and at Clifford Centre. More details here. Honeypot opens from 10.30AM to 8PM (Mon to Fri), 10AM to 2PM (Sat). Its boutiques are closed on Sundays and Public Holidays.
Prices start from: SGD28 for a Basic Bikini wax, where the therapist will neatly trim your fuzz and wax the small sides of your bikini line.
3. Ipanema Beauty
Ipanema Beauty offers a comprehensive suite of beauty services — from manicures and ear candling to Brazilian waxing for ladies and 'boyzilian' waxing for men.
Ipanema Beauty is located at 150 Orchard Road, #03-43, Orchard Plaza, Singapore 238841. It opens from 10AM to 9PM (Mon to Sat), 11AM to 7PM (Sun).
Prices start from: SGD28 for a first trial Brazilian waxing session.
4. Miracle 2 U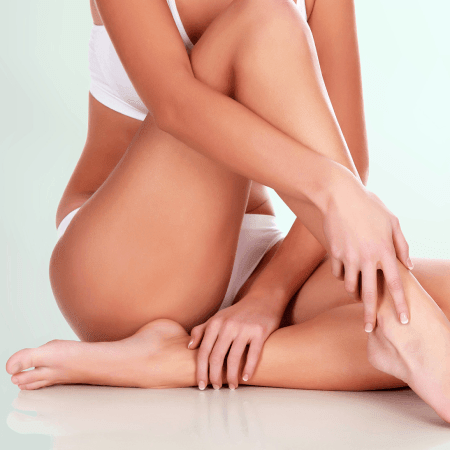 Staffed with certified therapists who have more than 10 years of experience under their belts, Miracle 2 U's beauty services include waxing (Brazilian and 'Boyzilian' included), SHR (Super Hair Removal), body shaping, permanent hair removal and breast therapy.
Miracle 2 U is located at 138 Robinson Road, #03-43 Oxley Tower, Singapore 068906. It opens from 10AM to 9PM (Mon to Sat).
Prices start from: SGD40 for your first Brazilian wax session.
5. Pink Parlour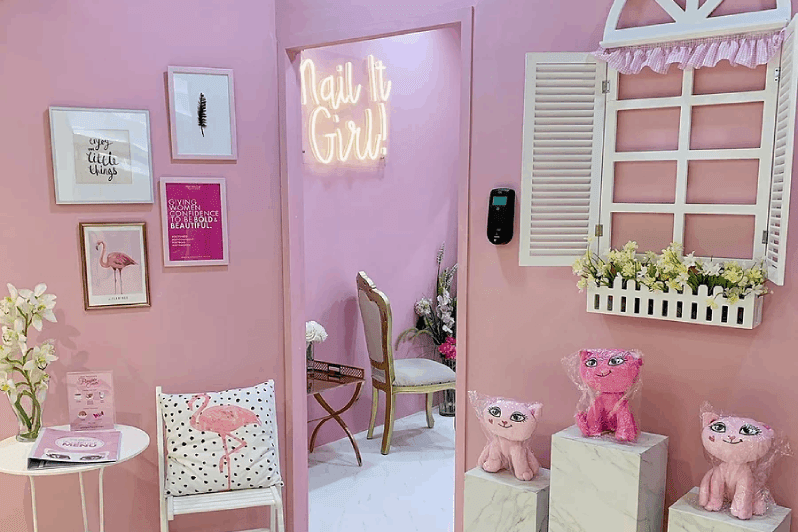 With outlets in Singapore, Indonesia, Malaysia and the Philippines, Pink Parlour shares that it has tended to over 60,000 clients to date. Apart from its Brazilian and 'Boyzilian' waxing services, it also offers niche beauty services such as facials for the bum and tanning packages for competitive bodybuilders.
Pink Parlour has several outlets in Singapore, including Orchard Gateway, Heartland Mall and Tampines 1.
Prices start from: SGD41 for your first Brazilian Wax session.
6. Sugar(ed)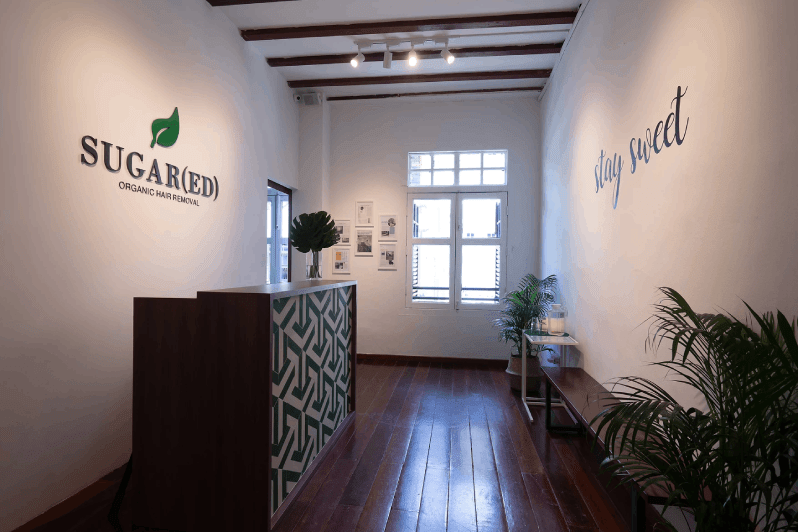 As its name suggests, Sugar(ed) specialises in utilising the sugaring technique — which uses 100% natural sugar paste — to remove hair. The brand also shares that sugaring is safe for "all skin conditions, even sensitive types with eczema" and is known to be "less painful rthan waxing".
Sugar(ed) has four outlets in Singapore: at Upper Thomson, Downtown, Katong and Bukit Timah. The outlets are open from 11AM to 10PM (Mon to Fri), 10AM to 6PM (Sat and Public Holidays), and 11AM to 6PM (Sun). Its Downtown outlet is closed on Sundays.
Prices start from: SGD70 for your first Brazilian or Manzilian session, which also includes a complimentary mud treatment.
7. Supersmooth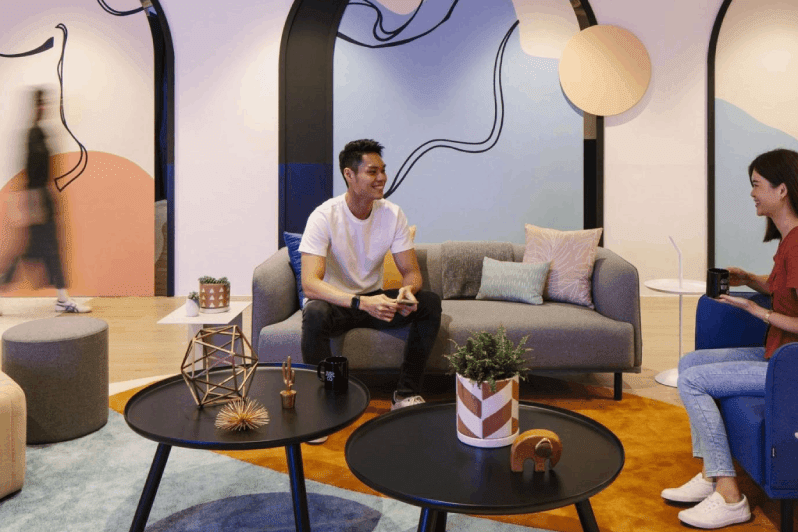 Supersmooth focuses on helping men and women of colour with hair removal. Its laser hair removal service taps on the Quantum Dots Technology, which is specially designed to treat richer skin tones. It also offers waxing services for specific body areas — from your chin and chest to your Brazilian area and butt cheeks.
Supersmooth has four centrally located outlets in Singapore: including a dedicated space for men. Click here for details on its opening hours.
Prices start from: SGD50 for a Brazilian Wax.
8. STRIP: Ministry of Waxing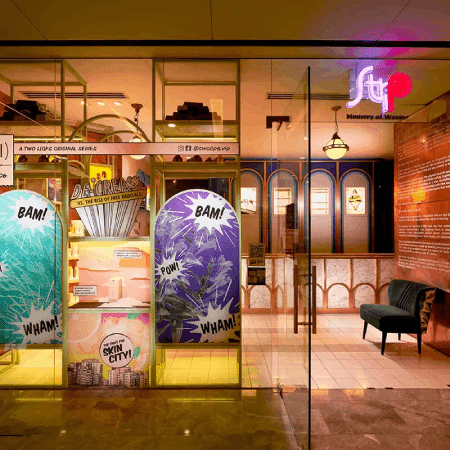 With over a dozen outlets islandwide, Strip: Ministry of Waxing is arguably one of the most popular hair removal salons in Singapore. Each waxing expert — AKA Waxpert — from Strip undergoes an eight week boot camp before serving their first customer. The Waxperts are also trained to be super quick and efficient — think having your hairy areas sorted in just 30 minutes.
Strip is available at ION Orchard, Funan, Parkway Parade and more. Click here for details and opening hours.
Prices start from: SGD68 for an 'xxxx Strip All Off' Brazilian Wax for women, and SGD94 for men.
9. The Organic Room
The Organic Room specialises in organic, natural and pregnancy-safe beauty and wellness services for women. Its Brazilian hair removal treatment is done with sugaring, an organic alternative to regular wax.
The Organic Room is located at Bugis Cube, 470 North Bridge Road, #04-03, S 188735. It opens from 10AM to 9PM (Mon-Fri), and 10AM to 7PM (Sat, Sun and Public Holidays).
Prices start from: SGD60 for a 45-minute-long Brazilian hair removal session.
10. Trimmings Salon & Spa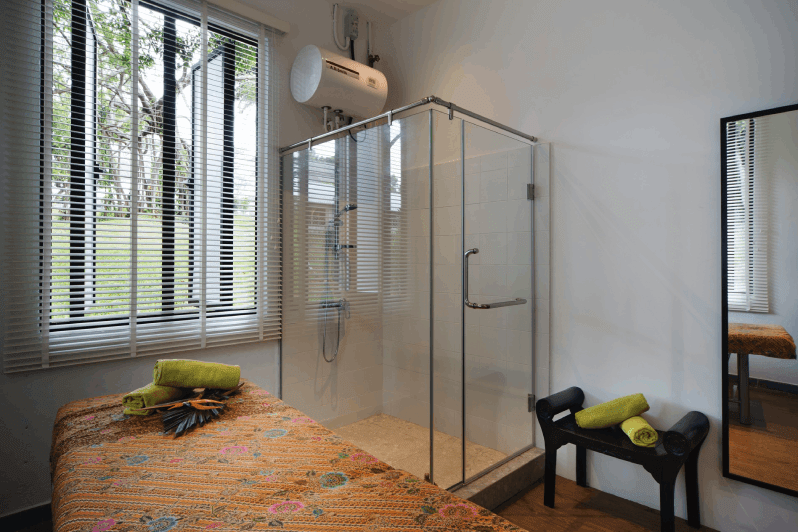 Trimmings offers a full suite of beauty services — from hair removal and facials and manicures and massages. Its flagship outlet at Loewen offers Brazilian waxing services for women and non-intimate area waxing services for men.
Trimmings is located at 75B Loewen Road S 238852 and 123 Tanglin Road, Tudor Court, S247920. Click here for details.
Prices start from: SGD68 for a 45-minute-long Brazilian waxing session.
11. Wax Factor
If having a comfortable, post-wax experience is important to you, Wax Factor's the place to be as it has aftercare services too, including its Vajacial Floral Therapy treatment to deep cleanse, treat, correct and protect your intimate region.
Wax Factor has two centrally located outlets in Singapore: at 181 Orchard Central, 181 Orchard Road, #04-18, S238896 and at Tanjong Pagar, 79 Anson Road, Core Collective, Level 21, Room #P8, S 079906. Both outlets are open daily from 11AM to 9PM.
Prices start from: SGD60 for a 30-minute-long Brazilian waxing session.
12. Nude Wax Parlour
Want silky smooth skin? Nude Wax Parlour is a one-stop shop for your hairless needs. It offers both waxing and IPL services for men and women. The staff uses hard wax for Brazilian waxing, since it hardens as it cools, allowing for easier removal of the coarser hair in the pubic area.
Nude is located at 277 Orchard Road #B2-38 S 238858 and 271 Holland Ave S 278991. Click here for details and to book an appointment head over here.
Prices start from: SGD15 for the buttocks. If you want to go completely hairless, it's priced at SGD59.
This beauty clinic's wax therapists are CIDESCO- and ITEC-certified — two of the best certifications in the beauty services space — and are trained to give the highest level of control, attentiveness, and compassion to their clients. The salon uses UK-made Hive premium waxes, which promise to be suitable for use on sensitive skin. It also offers Boyzilians, the male version of Brazilian waxing.
[email protected] Beauty Clinic is located at 31 Lowland Road S 547424. They're open from 11AM to 9PM every Monday to Sunday.
Prices start from: SGD45 for a Brazilian and SGD58 for a Boyzilian.
(Cover photo from: STRIP: Ministry of Waxing)
Next, discover 10 bath bombs that will your 'me time' that extra oomph.
Comments, questions or feedback? Email us at [email protected].