Bath bombs come in many forms, sizes, and scents but they serve one purpose: to elevate your me time to a different sensorial experience. These balls of fizz carry a lot of moisturising and aromatherapeutic benefits. They also usually have specialised skincare advantages (like brightening or deep skin detox) depending on what's in the formula. Plus, bath bombs are fun to use, which is essential in setting the mood for an at-home pampering session.
And FYI, you don't need tubs to jump into the bath bomb train.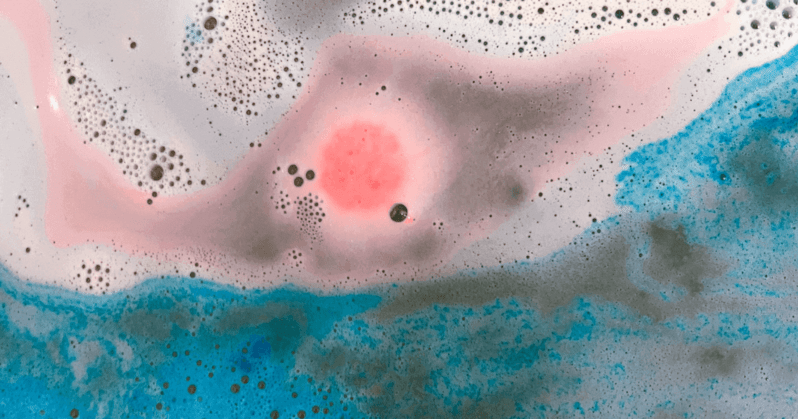 Two ways to use bath bombs without a tub
1. Use it in the shower
Bath bombs dissolve in water so you don't necessarily have to drop them in the tub to make them work. Get a washbasin and dissolve the product until you can use it as a body wash or simply put the bath bomb directly under the shower to get the same effect. It's a different experience from soaking in water infused with a bomb, but it still gives your skin that wonderfully soft and supple feel — and alluring scent — post-wash.
2. Use it as a body scrub
Put a chunk of your bath bomb of choice in a zip bag. The size of the chunk depends on how much you think you need to cover a part of or your whole body. Once done, start crushing the bath bomb until it's nice and fine. From here, you can either put the tiniest amount of water to create a semi-wet paste or you can mix it with coconut oil. Rub the mixture on your skin gently and wash off once done.
Now that we've got this covered, here are 13 bath bombs to get your hands on in Singapore.



1. Lush Intergalactic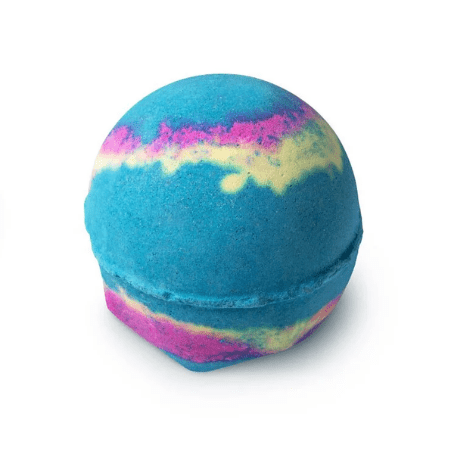 Can we really do a bath bomb list without Lush? Lush Intergalactic is a mesmerising pick with its interstellar mix of colours that pop out as soon as it hits the water. It also has vetivert oil and cedarwood oil which are both great for helping with minimising the appearance of scars and blemishes upon continued use.
Another reason to love it: This bath bomb also has peppermint, which gives it a cool and soothing feel even after you're out of the water.
Get it on Lush Singapore's website for SGD19.


2. Smith & Vandiver Detox Therapy Pink Grapefruit & Ginger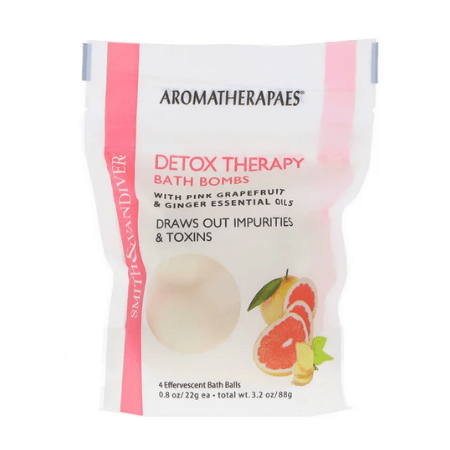 Don't mistake this for candy. This bath bomb pack from Smith & Vandiver combines pink grapefruit and ginger to draw out the skin's impurities and bring out a more radiant glow. It's also 100% vegan and cruelty-free.
Another reason to love it: This mix also contains lavender extract, which not only helps with relaxation but is also known for its antibacterial and anti-inflammatory properties.
Get it at iHerb for SGD6.85 per pack of four.
3. Aura Cacia Fizzy Bath Calming Chill Pill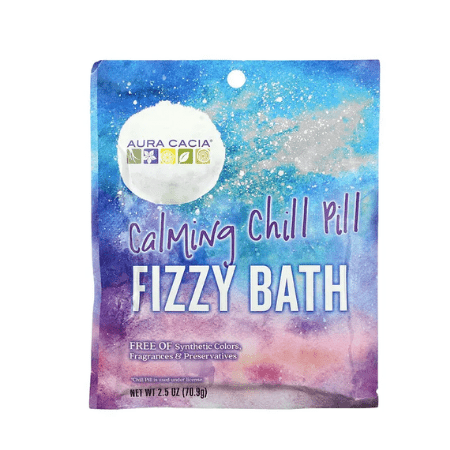 This is a sign to take — or soak in — that chill pill to deal with stress ASAP. This Aura Cacia pick combines lavender, citrus and patchouli to refresh your senses, as well as rehydrate and balance your skin.
Another reason to love it: The product also has potent smoothening and skin repair properties with its combination of jojoba oil and coconut-derived ingredients.
Get it from iHerb for SGD4.27 per 70.9G.


4. Bubble T Bath Fizzer in Lychee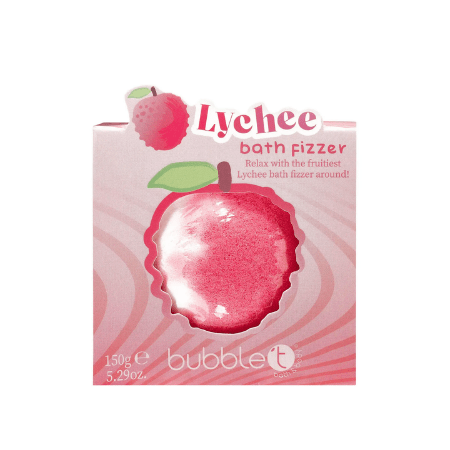 Harness lychee's anti-ageing and skin repair benefits with this bath bomb. This pick not only leaves the skin looking and feeling fresh during and after use, but it also leaves you with a fruity scent that's irresistible.
Another reason to love it: The packaging is simply oh-so-cute, so having your stock displayed on your vanity wouldn't be a problem.
Get it at Lookfantastic for SGD6 per 150G.
5. Cath Kidston Shine Bright Bath Bomb On Ribbon Red Berry & Cedar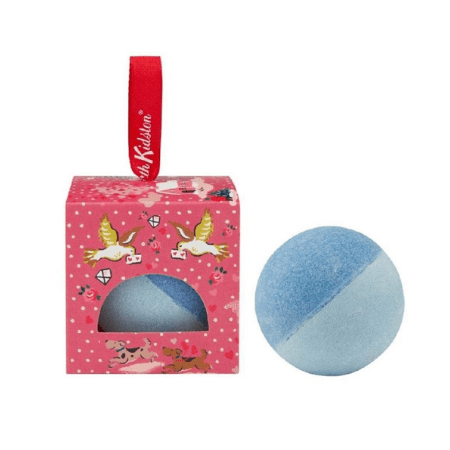 This fragrant pick is infused with notes of pine needles, cedarwood, red berries, and candied sugar that will leave you smelling wonderful post-bath and beyond. Pine needles and cedarwood also have anti-ageing benefits and are great in keeping skin irritation and inflammation at bay.
Another reason to love it: It can also be the perfect gift for someone in your life who loves vegan and cruelty-free products.
Get it at Watsons for SGD6.90 per 150G.


6. Fizz & Bubble Fruit & Floral Bath Truffles Bubble Donuts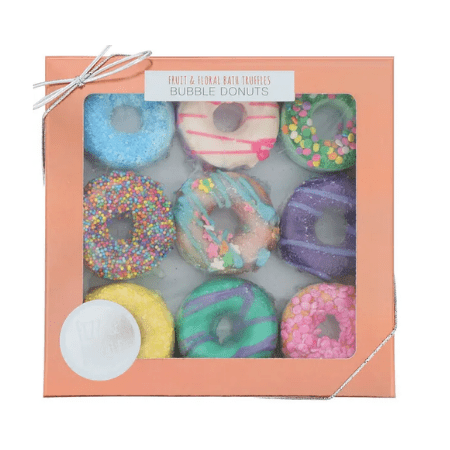 Make sure you don't eat these! These doughnut-looking bath bombs are infused with ultra-moisturising 8-Oil Blend (avocado, jojoba, coconut, grapeseed, sweet almond, olive, sunflower, and soybean oil) that will powercharge your skin with softness, smoothness and moisture.
Another reason to love it: This bath bomb also doubles up as a bubble bath solution, providing both fizz and suds to your relaxing soak.
Get it iHerb for SGD22.06 for a box of nine.
7. Artnaturals Bath Bombs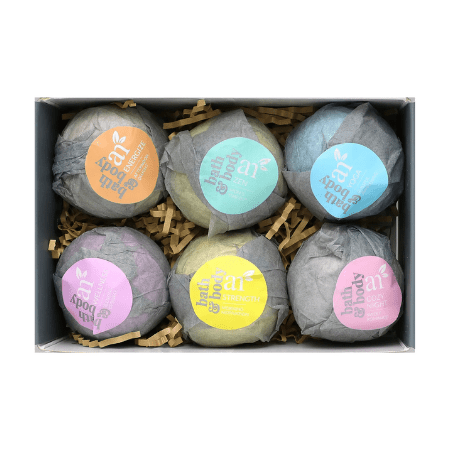 These sunflower seed oil and vitamin E-infused bath bombs make sure your skin is in its top shape. It's also specially formulated to soothe and repair tired skin and bring back its glow.
Another reason to love it: The bath bombs are named after different moods and activities (Zen, Energize, Yoga, Wellness, Strength, and Cozy Night) and have varying scents and aromatherapeutic effects to match your vibes for the day.
Get it at iHerb for SGD24.48 for six bath bombs.


8. Dove Nourishing Secrets Mango and Almond Bath Bomb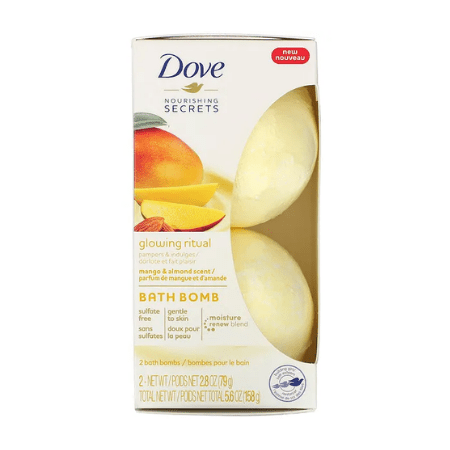 Didn't know Dove has bath bombs? Well, now you do! Just like the brand's wide range of skincare picks, its fizz bombs are also worth the attention. These products are made with a "gentle, effervescing formula" that boosts the skin's hydration in as easy as one, two, three.
Another reason to love it: These bath bombs are released in line with the Dove Self-Esteem Project, a global initiative that promotes self-love and supports projects that encourage body positivity.
Get it at iHerb for SGD11.21 for a pack of two.
9. Love Beauty and Planet Murumuru Butter and Rose Bath Bomb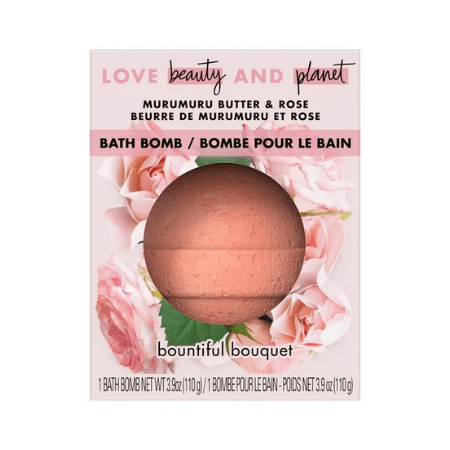 This product combines Amazon murumuru butter and Bulgarian rose to create an indulgent lather that soothes and smoothens the skin. The combination of the two ingredients also creates an addicting scent that will keep you smelling amazing all day long.
Another reason to love it: This product is made from naturally and ethically sourced ingredients. It's also housed in recyclable cartons, ensuring that it's good not just for you but also for the planet.
Get it at iHerb for SGD6.38 per 110G.


10. Ouai Chill Pills Bath Bombs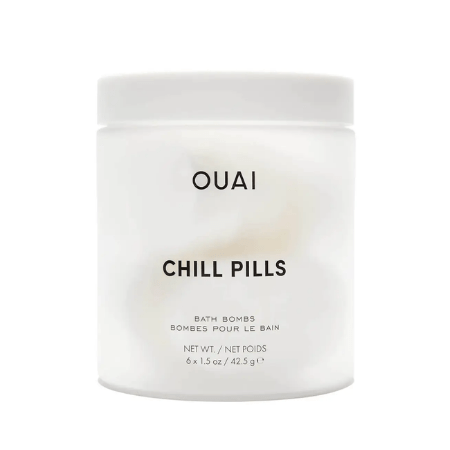 This product uses a blend of hemp, jojoba oil, and safflower oil to energise and moisturise the skin. It's also housed in a beautiful minimalist packaging that would look elegant in any bathroom.
Another reason to love it: The captivating jasmine scent of this product will leave you smelling fantastic while calming your senses to allow for better sleep.
Get it at Lookfantastic for SGD46.50 per pack of six.
11. Bath Bomb Flings Aphrodite's Blessing Bath Bomb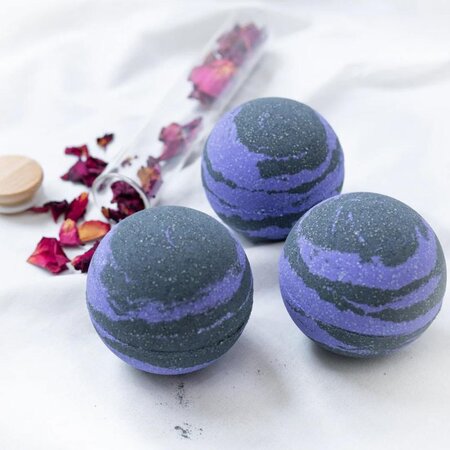 Accept the goddess of beauty's graces with this bath bomb in your routine. Infused with black orchid and ylang-ylang, this has a soft floral scent that will surely soothe the senses while leaving the skin feeling soft and smooth.
Another reason to love it: Bath Bomb Flings accepts custom requests for products.
Get it at the brand's website for SDG16 each.
12. Bath & Body Works Champagne Toast Bath Bomb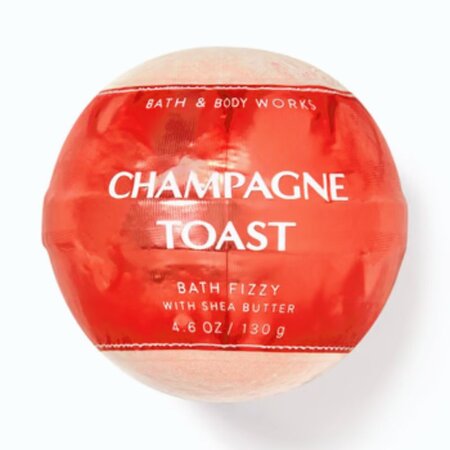 Under the brand's Champagne Toast bestsellers, this bath bomb smells like a sweet and crisp cocktail that will surely invigorate your senses. It's infused with shea butter that nourish the skin and make it soft, plump, and smooth.
Another reason to love it: This bath bomb has some vibrant colours that will make your bathtime extra fun.
Get it at the brand's website for SGD13 each.
13. Dior Miss Dior Millefiori Couture Edition Rose Rose Bath Bombs Set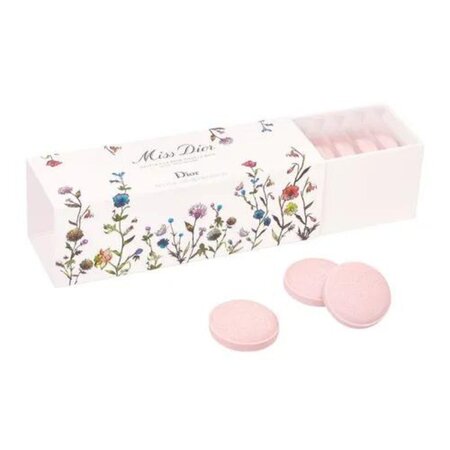 This bath bomb has rose oil, bath salts, and the iconic Miss Dior scent. It may be small in size but it's going to sprinkle magic into your bathtime just like any regular-sized bath bomb would.
Another reason to love it: It comes in a beautifully decorated box that mimics the look of luxurious French macarons.
Get it at Sephora for SGD120 for a box of 10.
Comments, questions or feedback? Email us at [email protected].