This article was first published on 21 December 2021.
After so many months of being cooped up indoors, we're definitely craving some fun in the sun. But while we already know how important it is to slather sunscreen on our faces, we may be forgetting that it's just as important to protect our body's skin against harmful UV rays especially because of the long-term effects they can cause.
But with many options on the market, how would you know which one to reach for? We round up the best body sunscreens that are perfect, especially for women who are always on the go.


1. Supergoop! PLAY Antioxidant Mist With Vitamin C Broad Spectrum Sunscreen SPF 50 2A ++++
This body sunscreen from Supergoop! has 35% less alcohol than other mist-type products which ensures it's non-drying and keeps the skin both hydrated and protected while you're out and about. This product is also formulated with vitamin C which helps bring back the skin's radiance. Get it for
SGD32
.
2. GTNC Aloe Daily Suncream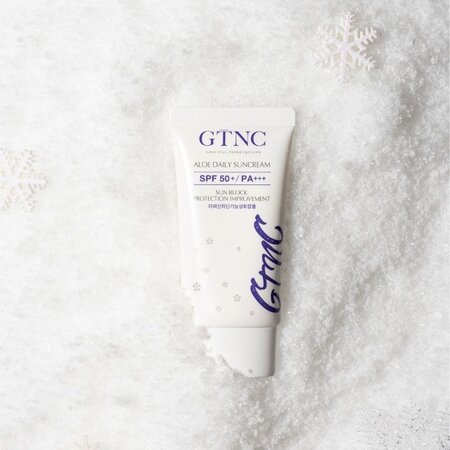 Aside from being packed with SPF50+/PA+++ for optimum UVA and UVB protection, this also promises ultra-hydration to keep the skin looking healthy and plump all day with its seven types of hyaluronic acid. Grab it now for
SGD18
only.
3. Anessa Perfect UV Mild Milk SPF 50+ PA ++++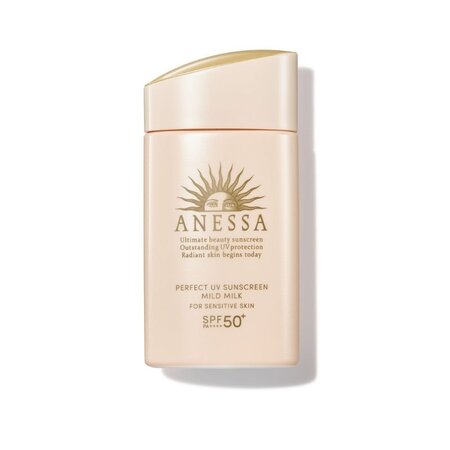 Specially formulated for sensitive skin, this face and body sunscreen from Anessa now has an upgraded Smooth Protect Technology. This helps disperse UV protection agents at "nano-level" to ensure that every particle is well absorbed by the skin. The new and improved bioplastic packaging released this year also aims to reduce carbon dioxide emissions by 37% compared to the previous bottle. Add it to your routine for
SGD41.90
.
4. Avene Fluid Fragrance-Free SPF 50+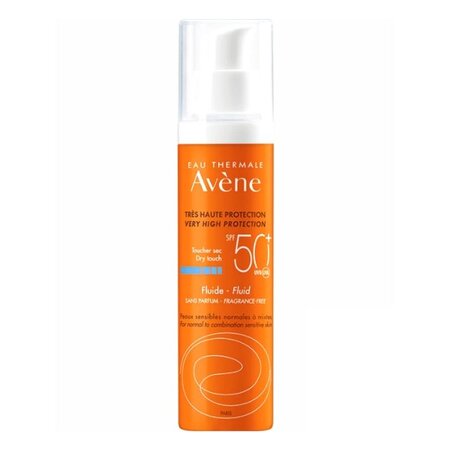 This non-sticky, no-cast sunscreen is packed with not just sun protection elements that shield you from UVA and UVB but also with antioxidants like pre-tocopheryl and thialidine that promote cell turnover. It also has anti-inflammatory properties that will ensure your skin is in its best shape as you're having fun under the sun. Get it for
SGD41.90
.
5. Hera Sun Mate Leports Pro Waterproof SPF 50+ / PA++++
As the name suggests, this pick from Hera is perfectly suited for being active under the sun with its water- and sweat-resistant formula and strong SPF50+ PA++++ coverage. It's specially created to form a thin but powerful film over the skin for lightweight, all-day wear. Grab one now for
SGD46
.
6. Everyday Humans Oh My Bod! SPF50 Body Sunscreen
Formulated with anti-inflammatory cucumber, antioxidant-rich green tea, and hydrating hyaluronic acid, this body sunscreen from Everyday Humans promises to not only protect your skin from harmful UVA and UVB rays but also pamper it. Add it to your cart for only
USD28
.
7. LANEIGE Watery Sun Cream SPF50 PA ++++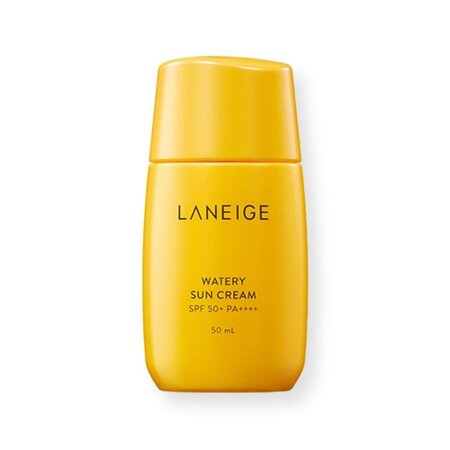 Lightweight and takes care of your skin's moisture the entire day, this LANEIGE sunscreen easily absorbs to the skin. It's also water- and sweat-resistant which makes it perfect for SG's climate. Totally worth every penny at
SGD30
.
8. Biore Aqua Rich Watery Gel SPF50 PA ++++
This Biore bestseller boasts the world's first Micro Defense Formula that provides "even coverage for skin, fine lines, and uneven surfaces at a micro-level". This product is also water-resistant and has hyaluronic acid and royal jelly extract to ensure skin hydration all throughout the day. Talk about a total steal with its
SGD18.90
price tag.
9. NIVEA Sun Protect & Refresh Spray SPF30
Singapore climate is humid, so this NIVEA sunscreen's cooling formula is a great pick. Not only does it keep the harmful UVA and UVB rays at bay but it is also transparent, non-sticky, and non-greasy, leaving the skin smooth and silky. Grab a bottle for only
SGD19.30
.
10. Neutrogena Ultra Sheer Dry Touch Sunblock SPF50+ PA++++
Power up your skincare routine with this Neutrogena sunscreen's Helioplex™ Technology that ensures optimum UVA and UVB protection and Dry-Touch Technology that keeps the skin shine-free and clog-free. The formula is also hydrating and water-resistant. Complete your routine with this pick for
SGD22.30
.
Say bye-bye to sun damage with these sunscreen picks!
11. Shiseido Global Suncare Perfect UV Protector Hydrofresh SPF50+ PA+++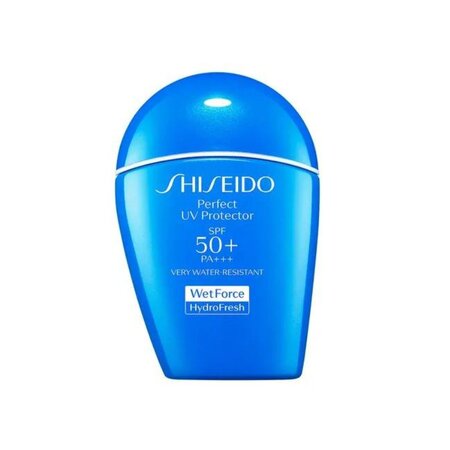 This lightweight gel sunscreen uses WetForce Hydrofresh technology which strengthens the product's sun protection properties even more when it gets into contact with moisture or water. It also gives the skin a nice, dewy look for a healthier and glowier appearance. Get it at Sephora for SGD65 per 50ML here.
12. Dear Dahlia Skin Paradise Pure Moisture Sun Lotion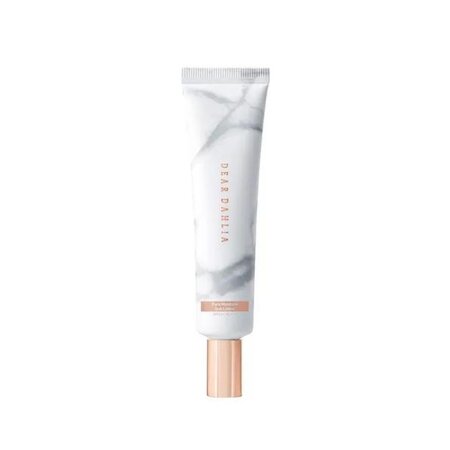 This body sunscreen provides broad-spectrum sun protection against UVA, UVB, High-Energy Visible Light (also known as 'blue light') rays. Its plant-based formula also leaves the skin feeling soft, hydrated, and younger-looking. Grab a tube at Sephora for SGD47 per 35ML.


13. Cle De Peau UV Protective Cream SPF 50 + PA+++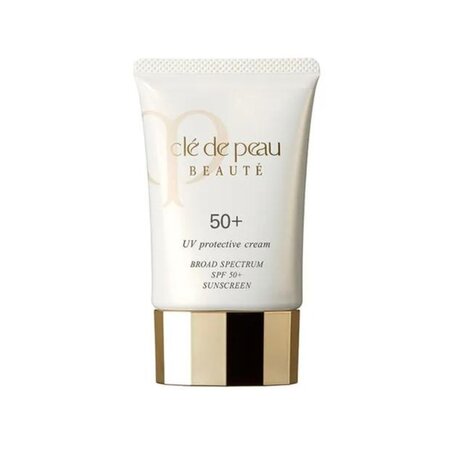 Using Adaptable Innershield Technology, this body sunscreen boosts the skin's natural ability to protect itself from sun damage and other harmful external factors. It also promises to improve skin appearance by targeting the causes of premature skin ageing. Get it for SGD175 for 50ML.
Comments, questions or feedback? Email us at [email protected].