This article was first published on 1 March 2022.
Ever wondered why your armpits feel a lot more sensitive than other parts of your body? This is because this area is filled with many nerve endings, lymph nodes, and blood vessels, making it prone to flaking, irritation, and more. Add Singapore's humid weather and you're bound to see yourself sweating in no time. That's why your sensitive armpits need extra care — a.k.a. a good deodorant.
Look no further than these pit protectors you can easily get in +65 that doesn't contain drying and irritating ingredients like alcohol, strong artificial fragrance, parabens, and more; deals with sweat and odour without messing up your skin's natural ecosystem; and leaves you feeling fresh all day.
1. Kopari Coconut Beach Deodorant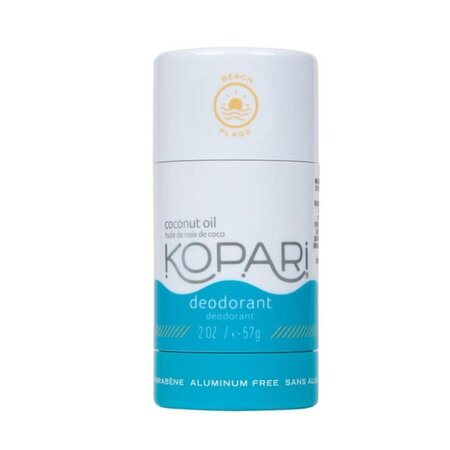 If you're looking for a natural coconut deodorant that will give you smooth underarms while keeping your armpits smelling fresh like the beach breeze, this pick from Kopari (SGD25) is the one to grab. This deodorant has a plant-based active ingredient that helps deal with odour-causing bacteria without being harsh on your skin. Get it at
Sephora Singapore
.
2. Mario Badescu Deodorant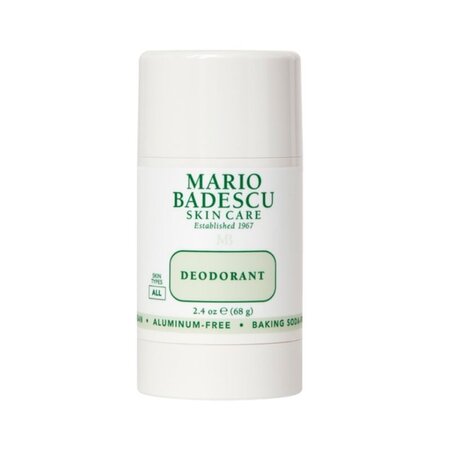 There are many debates when it comes to the
efficacy
of sodium bicarbonate (better known as baking soda) as a deodorant/deodorant ingredient. There are claims that it has odour-fighting properties but it also has a tendency to cause irritation. Thankfully, you don't have to worry about that with this baking-soda-free product from Mario Badescu (SGD23). This spray-type deo contains antioxidants, cleansing sage, cucumber, and ginger root oils that help deal with odour while keeping the skin well-cared for. Grab it now at
Sephora Singapore
.
3. Caudalie Vinofresh Natural Stick Deodorant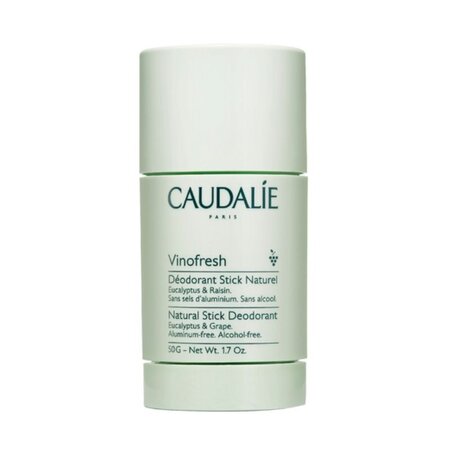 Infused with eucalyptus for fighting odour-causing bacteria and grape water for creating a healthier 'underarm flora', Caudalie's Vinofresh Natural Stick Deodorant has a no-stain, no-skin-clogging formula that's great for sensitive armpits. It also claims to be safe for pregnant and breastfeeding women, as well as those who do hair removal through shaving or laser treatments. Take it home for
SGD23
.
4. Drunk Elephant Sweet Pitti™ Deodorant Cream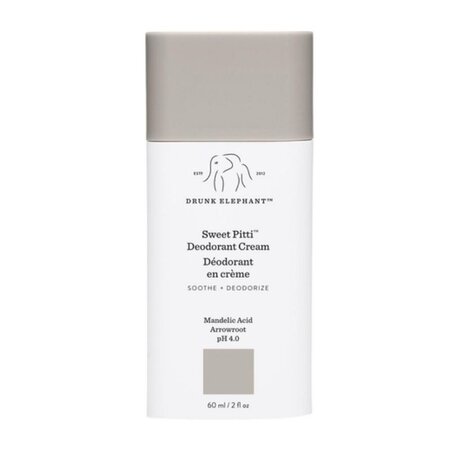 If cream-based deos are more up your alley, this soothing pick from Drunk Elephant is the one to pick up from
Sephora
for SGD23. Its main ingredients include Mandelic Acid and Maranta Arundinacea Root Powder that promise to help keep odour at bay and absorb excess skin moisture without drying out the skin surface.
5. A'kin Natural Deodorant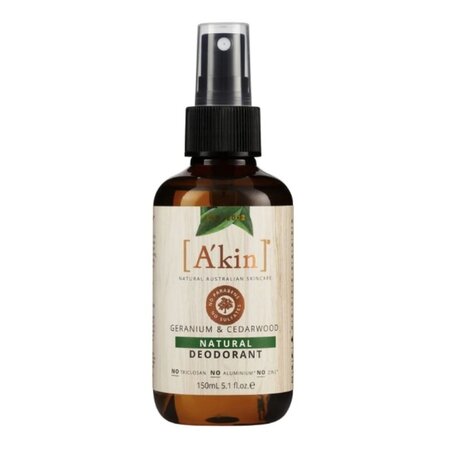 A budget-saver at SGD16 that performs wonders with its blend of geranium, cedarwood, and patchouli oil, this deo from A'kin helps deodorise and moisturise the skin for a refreshing all-day feel. It's also free from
ingredients that are said to be harmful to the skin
such as aluminium, triclosan, and zinc. Get it
online
or in-store at Watsons Singapore.
6. Corpore Sano Crystal Deodorant Aloe Vera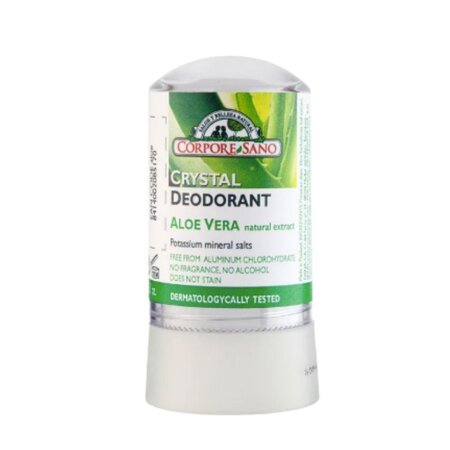 This dermatologically approved deodorant (
SGD28.20
) with aloe vera and 100% pure natural crystal salt helps control excessive sweating without harming your sweat glands and blocking your skin's natural perspiration. It also doubles up as a foot soak that helps deal with Athlete's Foot. Awesome, right?
7. Sukin Natural Deodorant in Fresh Cotton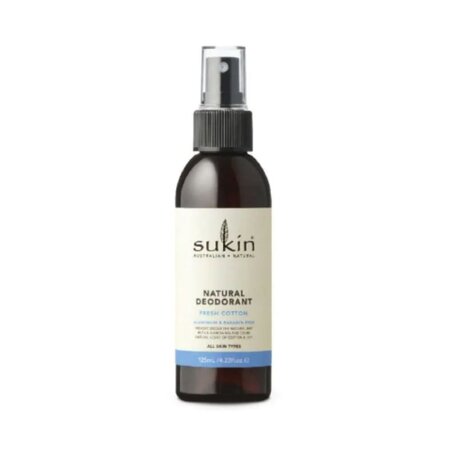 Is shaving your preferred method of hair removal? Then you'd already know that you're more prone to bumps and irritation especially if you have sensitive 'pits. This natural deodorant uses aloe vera, burdock, and nettle extract to help cool and care for your skin even after shaving. Get it now for
SGD11.18
.
8. Schmidt's Bergamot + Lime Deodorant Jar
This cruelty-free, gluten-free, and vegan pick from Schmidt's is a total steal at
SGD9.90
with its non-greasy and non-sticky formula, odour-neutralising and skin moisturising properties, and long-lasting efficacy. Did we mention it comes with a handy spatula too for easier scooping and application control?
9. Briogeo B. Well Tea Tree + Eucalyptus Clean Natural Deodorant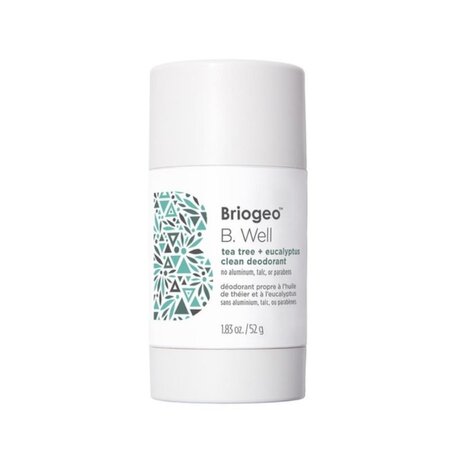 This deo from Briogeo uses the power of tea tree and eucalyptus to naturally deal with sweat and odour and complements it with coconut water to soothe irritation and inflammation often caused by shaving and other abrasive hair removal methods. It also has a refreshing but subtle fragrance that makes sure you smell good. Talk about a solid buy at
SGD25
.
10. Lush The Greeench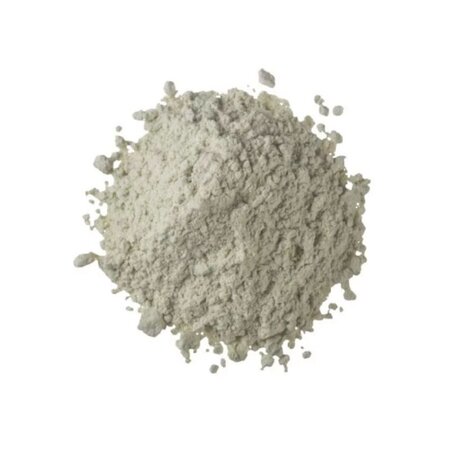 Looking for something different but does the job right? This
SGD28
powder deodorant from Lush makes sure that your sensitive armpits won't get clogged and sticky but are still odour-free and protected even through all-day wear. The formula is filled with natural ingredients like tea tree oil for combating bacteria, powdered sage for sebum control, and rosemary for anti-inflammation and anti-irritation, leaving your underarms fresh and smooth even with Singapore's hot climate.
11. Aromaserapi Adult Natural Deo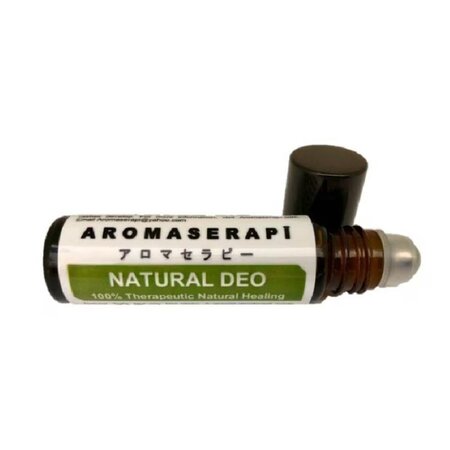 This SGD20.10 deodorant is made from all-natural ingredients that claim to not clog pores and allow the skin to detox normally while keeping the odour at bay. It's also formulated with bergamot oil that helps the skin be less photosensitive. Get it here.
12. Salt & Stone Bergamot & Hinoki Natural Deodorant Gel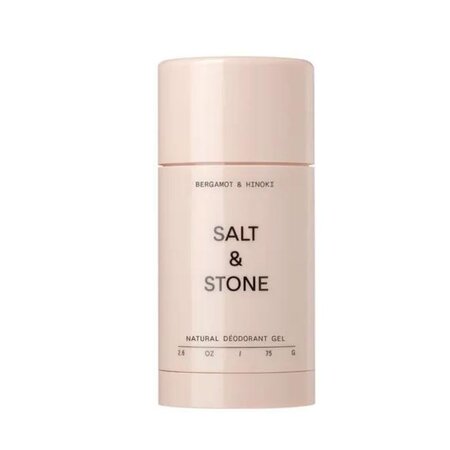 (Photo from: watsons.com.sg)

This deodorant (SGD33) combines bergamot, hinoki, eucalyptus, orange blossom, and other nourishing ingredients to keep the skin fresh, smooth, and irritation-free. It's also infused with hyaluronic acid and probiotics to strengthen the underarm skin's protective barrier. Get it here.
From one delicate body part to another, check out these eye creams you need to add to cart ASAP
Comments, questions or feedback? Email us at [email protected].