This article was first published on 26 October 2022.
Body waxing and laser hair removal are convenient ways to remove body hair, but these tend to be quite pricy for how long their results last. Wouldn't it be great to have a DIY option that's just as effective? Well, the good news is folks have been discovering the benefits of using an epilator to remove unwanted body hair at home efficiently. Plus, there are a lot of high-quality options that are available in Singapore.
Will this be the answer to your body hair removal problems?
What is an epilator?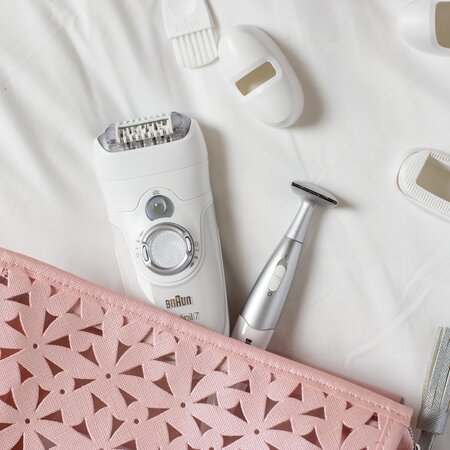 An epilator is an adjustable hair removal device that works in a similar manner to waxing. It removes the hair from the root by grasping multiple hairs and pulling them out in one go. It can be electric or spring-type and comes with various attachments such as for exfoliating or a smaller head for hard-to-reach areas. Epilating can be painful for some people, but this can be avoided by reducing the speed of the device.
1. Braun Silk-épil 9 Flex 9030 Wet & Dry Epilator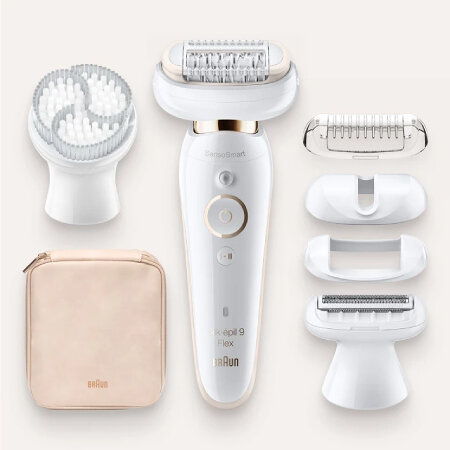 This epilator has a flexible head, making it easy to reach areas like the bikini line and the back of your leg without putting yourself in weird contortions. It features SensoSmart™ technology that indicates the right amount of pressure with a red light on the handle. It's also 100% waterproof.
It's priced at SGD310 at Shopee.
2. Panasonic ES-2082 Lady Epilator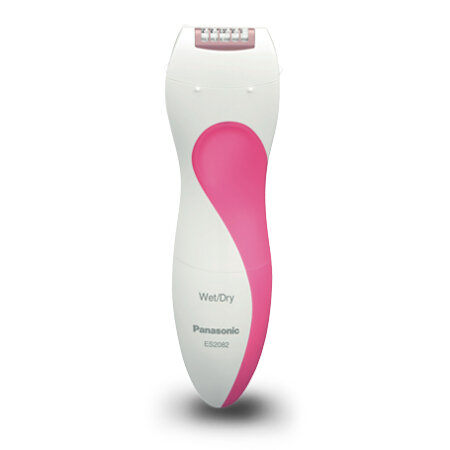 Panasonic's epilator is designed for your legs, arms, and underarms. It has a soft skin guard feature that prevents it from pulling up too much hair in one go, so epilating is a more comfortable experience.
It's priced at SGD52.90 at Tangs.
3. Philips Series 8000 BRE730/00 Wet & Dry Epilator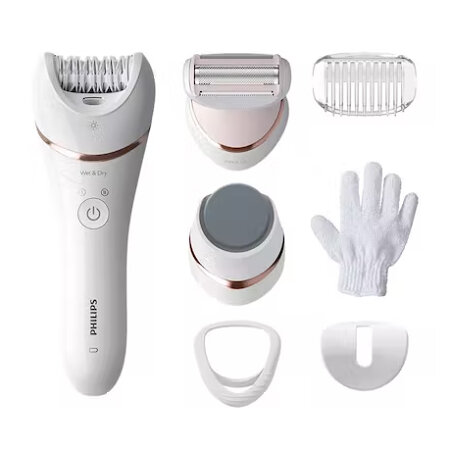 Need to quickly remove hair? This Philips epilator promises you can be hair-free in as quick as 10 minutes. It has an extra wide head that covers a big area and gets fine hairs for a clean shave.
It's priced at SGD159 at Harvey Norman.
4. Remington WDF5030A Smooth & Silky Electric Shaver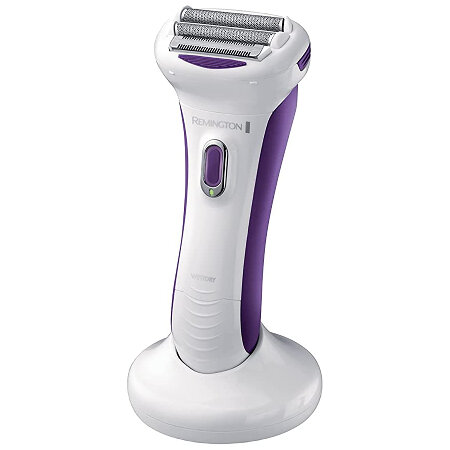 You'll get a smooth glide every time with this epilator. It's a rechargeable device that can be used wet or dry and has hypoallergenic foils and trimmers. There's also a strip that deposits almond oil to the skin as you epilate, so your skin stays soft and nourished.
It's priced at SGD56.99 on Amazon.
5. Epilady Legend Rechargeable Epilator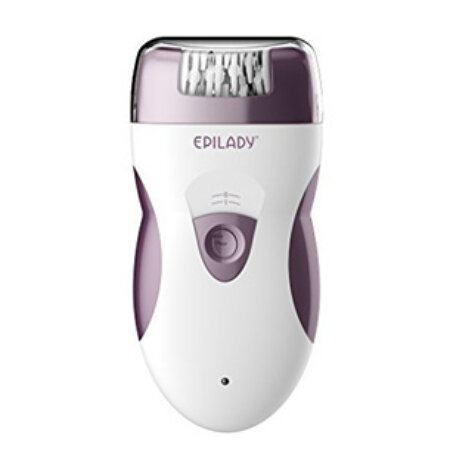 If you want to use your epilator on your facial peach fuzz too, this is the one to choose. It has a quiet, wide epilating head with 40 tweezer discs that can be safely used on your arms, legs, underarms, bikini, and face. It has two speeds you can choose from for your comfort level.
It's priced at SGD150.94 at Qoo10.
6. Panasonic Cordless Shaver & Epilator for Women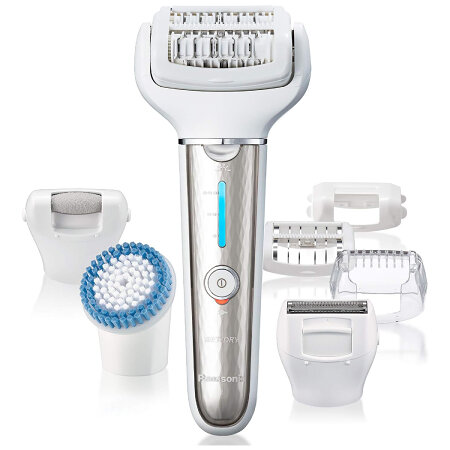 This Panasonic epilator is a multitasker. It comes with seven attachments you can use to epilate, shave, trim, exfoliate and even soften your feet. Plus, there's also a handy cleaning brush to remove any hairs that may get stuck in the blades. Did we mention that it's rechargeable? Just plug it in for an hour and you can already enjoy 30 minutes of cordless use.
It's priced at SGD201.75 on Amazon.
7. Philips BRE255/00 Satinelle Essential Corded Compact Epilator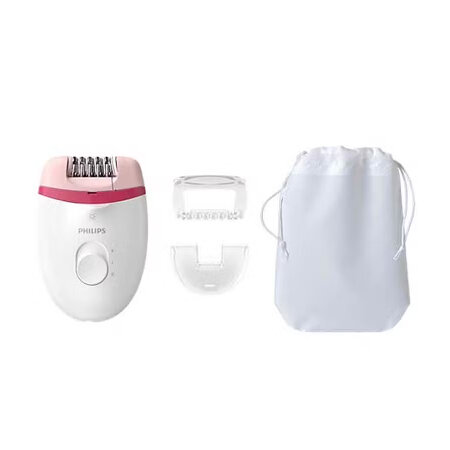 If you're planning to travel with an epilator, get this one. Its compact size and free travel pouch will make it the perfect travel buddy. Plus, it promises to remove hairs as short as 0.5mm with ultimate gentleness. To clean, simply remove the epilator head and hold it under running water.
It's priced at SGD55 at Harvey Norman.
Want to have it professionally done instead? Check out these Brazilian wax salons.
Comments, questions or feedback? Email us at [email protected].