This article was first published on 12 January 2022.
As warm-weathered country dwellers, we know how refreshing it is to step into the shower and let the cool water run down our bodies. But to make bath time even more refreshing, you need to pick the right bath product that delivers on deep cleansing and has a good scent. Scented bath products come with aromatherapy perks; for example, citrus notes tend to be invigorating while lavender and chamomile help you relax. Shower gels are great for this. The thicker consistency compared to body washes feels luxurious when applied to the skin and also leaves a lasting fragrance. Want to know the best shower gels available in Singapore? We rounded them up for you below.
1. The Body Shop Olive Shower Gel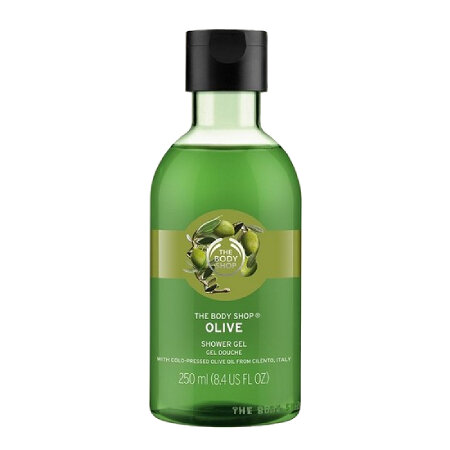 Infused with Community Fair Trade organic olive oil from Italy, the Olive Shower Gel from The Body Shop promises to transport you to the Mediterranean coast with every shower. It also contains moisturising glycerin to replenish moisture to your skin. It's available in The Body Shop Singapore stores and website.
2. L'Occitane Herbae Par L'Occitane L'Eau Shower Gel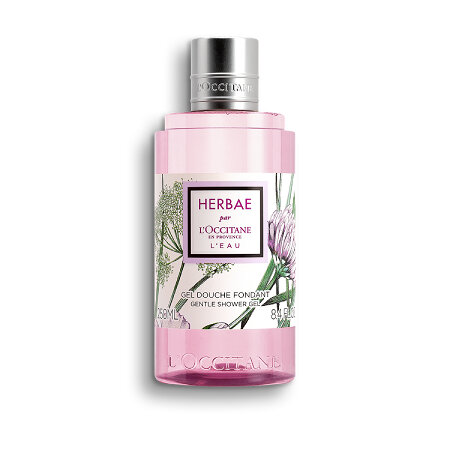 If you love lasting fragrances from your body products, look no further than the Herbae Par L'Occitane L'Eau Shower Gel. It's infused with the delicate aroma of white clover, white marshmallow, and angelica as well as hints of wild grass that create the scent of a floral bouquet in your bathroom. You can find it in L'Occitane boutiques and the brand's website.
3. Philosophy Senorita Margarita Shower Gel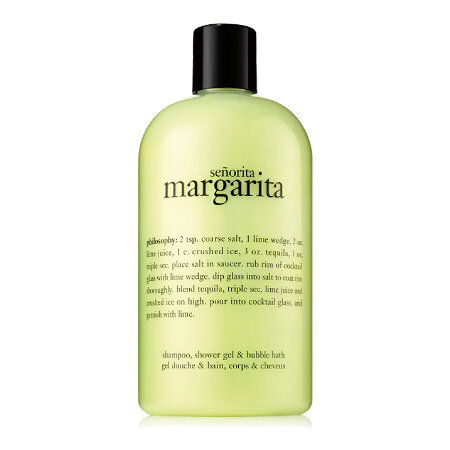 Take happy hour into the bathroom with the Philosophy Senorita Margarita Shower Gel. Hints of lime will waff through the air whenever you open its bottle. It's not just a good-smelling shower treat, it also contains moisturising glycerin and soothing allantoin and aloe. Head over to the nearest philosophy store or add it to your cart on the brand's website to enjoy the citrusy treat yourself.
4. LUSH Sleepy Shower Gel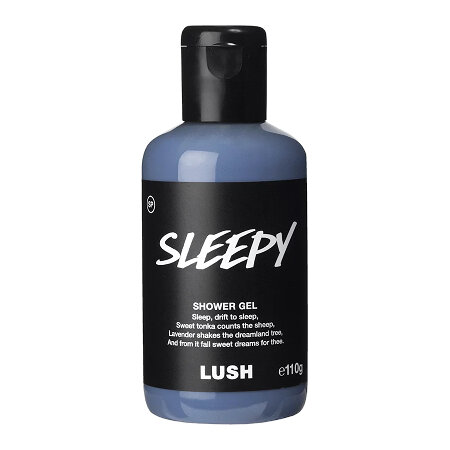 Head off to dreamland with the calming scent of the LUSH Sleepy Shower Gel. With every swipe and scrub, the scent of lavender, benzoin and tonka will lull your mind to relaxation. Meanwhile, oat milk softens and soothes your skin. You can pick up a bottle (or two) at any LUSH store near you or by checking out on lushsg.com.
5. Jo Malone London English Pear & Freesia Exfoliating Shower Gel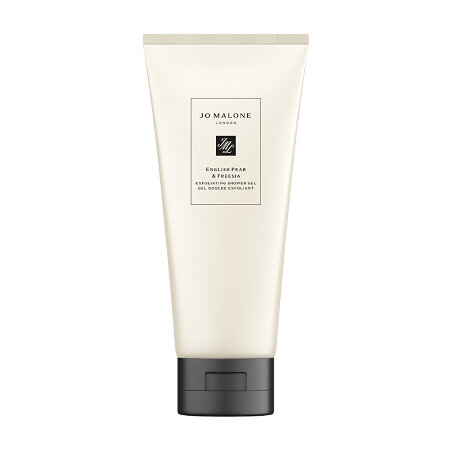 Want something that exfoliates, cleanses, and smells good? You can get all of that in the Jo Malone London English Pear & Freesia Exfoliating Shower Gel. It exfoliates and cleanses the skin with natural origin jojoba and castor seed oils and bamboo stem, while leaving it with the refreshing scent of pears and white freesias after rinsing. It's available online through Sephora.sg.
6. This Works Energy Bank Shower Gel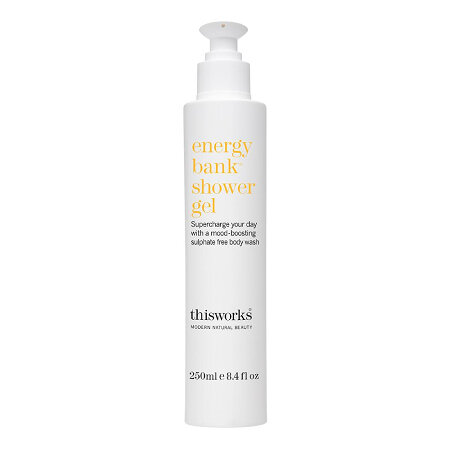 If you're in need of a wake-up call in the morning, you'll need the This Works Energy Bank Shower Gel. Geranium, ylang-ylang, and rosemary create an invigorating aroma that boosts the mood and body, letting you start your day on a good note. It's also sulfate-free. Sounds like it's made for you? You can get it from the Sephora Singapore website.
7. Neutrogena Rainbath Shower & Bath Gel
Love showers and baths in the tub? The Neutrogena Rainbath Shower & Bath Gel is a two-in-one product that you can use as a shower gel and a bubble bath. It's formulated with pure glycerin to gently cleanse, soften, and condition your skin. It also has an invigorating blend of spices, fruits and herbs to awaken your senses. It's available at Watsons stores and on the Watsons e-store.
8. Dr. Bronners Tea Tree Pure Castile Liquid Soap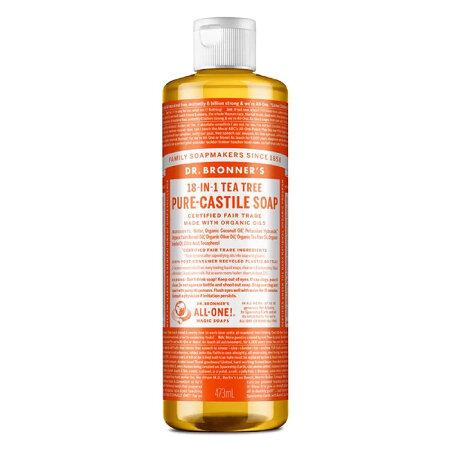 The Dr. Bronners Pure Castile Liquid Soaps are popular for their multi-functional benefits. You can use them as a face and body wash to start with; they contain cleansing coconut oil, softening olive oil, and nourishing jojoba oil. This variant contains tea tree oil, which can help with acne and dandruff too. It's available in Watsons stores and the Watsons website.
9. Dove Soothing Micellar Shower Gel
You may have heard of micellar water in skincare, but did you know it's infused in shower gels too? The Dove Soothing Micellar Shower Gel contains micellar particles to lift, trap, and wash away impurities from your skin without drying it out. As a plus, it also smells like lotus flowers. You can get this affordable find at Watsons stores and the Watsons e-store.
10. Kiehl's Musk Shower Gel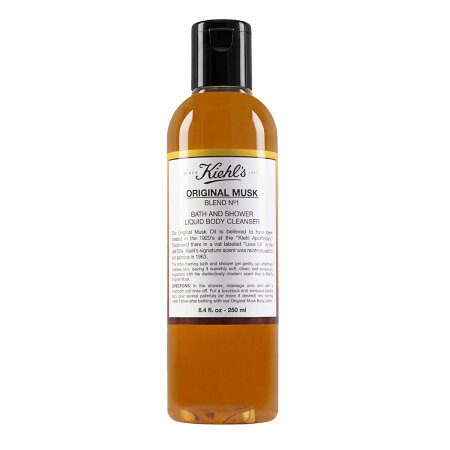 If you prefer powder-like scents, pick up the Kiehl's Musk Shower Gel. It is formulated with the Kiehl's Original Musk, which gives the product its fragrance, as well as hydrating aloe vera, skin-plumping glycerin, and moisture-binding sodium PCA (a humectant). It's quite popular, so you need to keep your eyes out for its restock on the brand's website or visit a Kiehl's store near you.
11. Coco & Eve Glow Figure Smoothie Shower Gel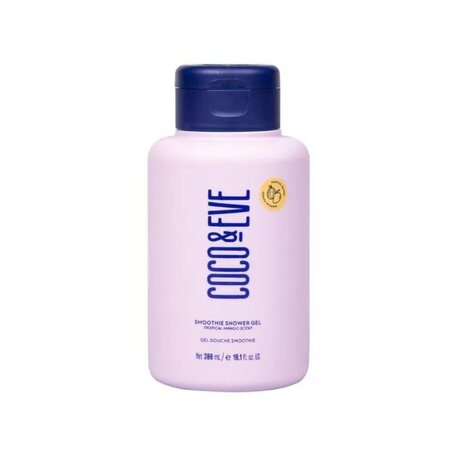 This shower gel combines antioxidants and prebiotics to protect and strengthen your skin barrier from breakout-causing bacteria. The coconut and aloe vera base also refreshes and soothes the skin. Meanwhile, fruit enzymes from papaya and mango, mixed with coconut flower sugar, help unclog blocked pores and leave the skin soft and supple. Get it at Sephora for SGD28.90.
12. Mario Badescu Seaweed Bubble Bath & Shower Gel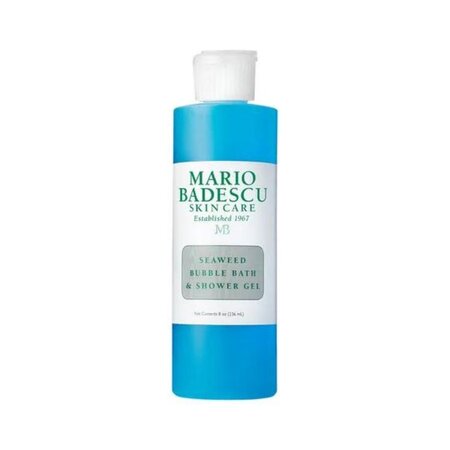 If you love Mario Badescu products for your sensitive skin, you might want to add this to your routine. This contains seaweed and carnation oil which aids in replenishing the skin and freeing it from dryness and flaking. It also has herbal and seaweed extracts that help refresh and soothe the body after a long day. Grab a bottle at Sephora for SGD22.
13. Bioderma Atoderm Gel Douche Ultra-Gentle Shower Gel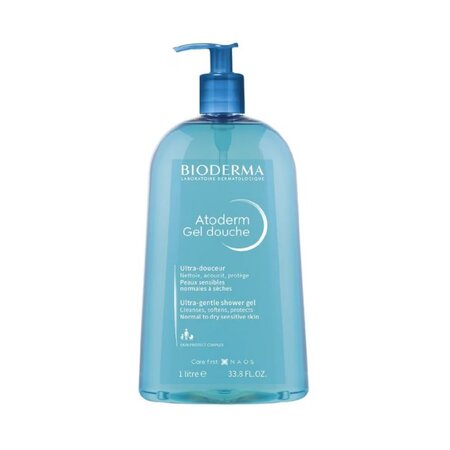 This shower gel claims to be ultra-gentle that it can be used for both the face and body and is also suitable for babies. It has lipid-restoring properties that bring out the skin's natural suppleness and a "high-tolerance formula" that strengthens the skin barrier and protects it from harmful external aggregators. Get it at Watsons for SGD37.55.
Pssst, you can also pamper your skin with these exfoliating body scrubs.
Comments, questions or feedback? Email us at [email protected].