Cynthia Chua is a known figure in Singapore's lifestyle industry. As the founder of Spa Espirit Group, the company behind brands like Strip, TWO L(I)PS, Browhaus, Tiong Bahru Bakery and Open Farm Community, she has won multiple awards including the Singapore Tourism Board's 2012 Tourism Entrepreneur of the Year. Since her foray into the business in the late 90s, Cynthia has successfully tapped into the different lifestyle needs of Singaporeans from body grooming to artisanal coffee to the French bakery scene.
Many years down the line, one thing remains to be one of Cynthia's strongest agenda: female self-love and the importance of vulva-care.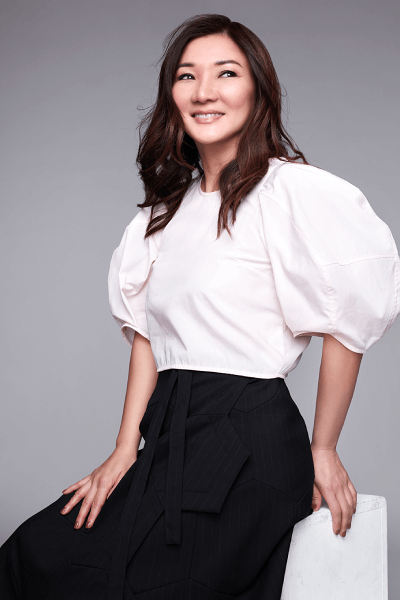 ICYDK, Strip — Spa Espirit Group's chain of waxing salons — recently launched the Voyage to the Vulva-verse campaign with the hopes of empowering women in Singapore to give more TLC to their intimate area and educate them on feminine health. With conversations on feminine health still being pretty taboo in our region, Strip wants to dispel this stigma and normalise talking about caring for your Y-zone.
One of these endeavours includes the "Enter the Y-Zone" poll, which showcased 5000 perspectives on the vulva in Singapore. According to the poll, 17%, or about 850 of the respondents, are ashamed of how their vulvas look, and 150 of them have considered invasive labia surgery for non-medical reasons. With such opinions surrounding the vulva, Cynthia and Strip hope to change this mindset and celebrate the uniqueness of our Y-zones.
Ahead, Cynthia Chua shares more about the Voyage to the Vulva-verse campaign, Strip, and her vulva-care essentials.
Time flies — it's been four years since we last spoke about your ventures! Let's fill in the blanks again: I am a ___, ___, and a ___.
"I am a dreamer and visionary who is always pushing the boundaries, passionate about creating brands that impact people's lives positively and an advocate for creating movements such as Voyage to the Vulva-verse to empower women to love your vulva more."
You founded STRIP when waxing salons in Singapore were "medieval" in practice. What made you want to improve the quality of waxing salons in the first place?
"When I first opened Strip, Brazilian waxing in Singapore was taboo. The techniques used caused a lot of pain and discomfort, hygiene standards were terrible and there was a stigma of promiscuity attached to it. I want to normalise [waxing], to educate people that it is an important part of body grooming. Using fun and humorous marketing campaigns, coupled with the top-notch techniques and hygiene standards that we developed, we managed to change that mindset. Today, Strip has transformed the landscape of body grooming and Brazilian waxing has become a norm."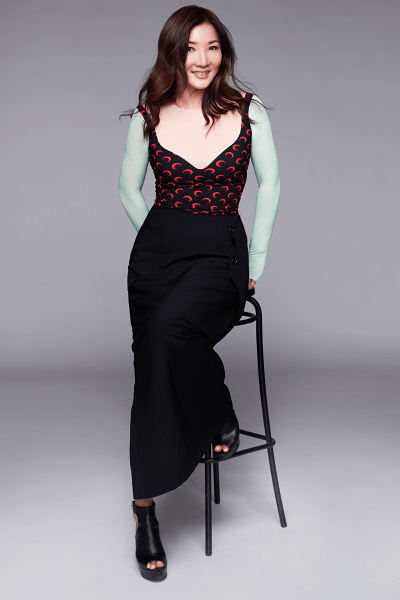 Strip has since expanded from waxing services to also offering complete vulva care rituals like the Rosebud Vajuvenation. How do these rituals help improve our self-image and confidence as women?
"It is all about self-care and self-love. I always believed that loving and taking care of yourself is an important part of building self-confidence. Since we started Strip nearly 20 years back, we have changed the body grooming culture. Brazilian waxing is now the basic [service].
We never sit on our laurels, it is always about understanding the customer's needs, filling the gaps in the market, pushing the boundaries and creating innovative offerings to improve self-care and love. From waxing to AFT (semi-permanent hair reduction) to Rosebud Vajuvenation (improving the vulva's firmness and skin texture), to Two Lips, one of the world's first dedicated range of luxurious vulva care products, it is all about loving yourself more and amplifying confidence."
You also offer intimate care products like vulva masks and serums with TWO L(I)PS. What was the inspiration for creating skincare products for your vulva?
"Through Strip, we've pruned four million bushes worldwide and many of our customers have shared their concerns, discomfort and embarrassment about their vulva with our waxing therapists. We've heard them, and that's when I decided that I want to develop a dedicated vulva care product line to address these issues and boost [their] confidence. The vulva is an extremely important part of the female form that has always been neglected. We want to change that, to educate people that vulva care is as important as caring for the rest of your face and body.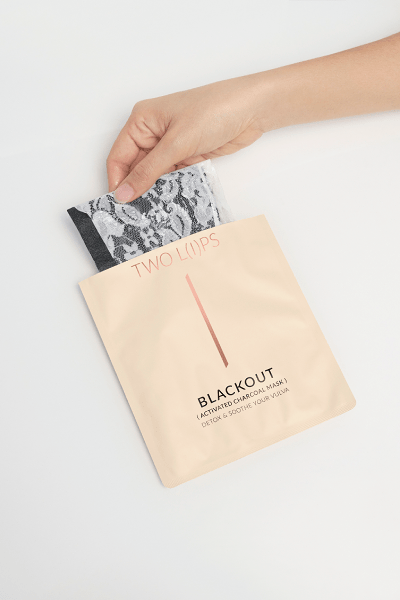 We started with the Blackout Mask and have since grown the range to 14 products to care, treat and pamper the vulva area. The brand has gained so much traction that we decided to open an experiential physical store to make the benefits of Two Lips [products] more accessible and to further normalise the care and conversation about the vulva."
From revolutionising waxing and intimate care products, what made you want to start advocating to normalise conversations about the Y-zone?
"Having changed the way people groom themselves and dispelling the notion that vulva grooming is taboo, we now want to change the mindset that talking about the vulva is something embarrassing. We want to celebrate this important body part and normalise the conversation around it. We've been in the field for 19 years and as the market leader, we have come across tons of customers and friends who have issues on their vulvas but are too uncomfortable to speak about it. As intimate care experts, we want to offer a platform for women to speak their minds about the vulva and to champion self-love and care. We want you to love your vulva more."
What are your essentials for taking care of your vulva?
"Rosebud Vajuvenation, one of my favourite treatments I have at Strip. It's an innovative self-care treatment for your vulva that helps to improve skin laxity, boost collagen production and maintain healthy blood flow on the vulva. Using a combination of radiofrequency (RF) technology, heat and gentle suction, fibroblasts in the skin are encouraged to produce collagen, while existing collagen fibres contract. This brings an immediate skin-tightening effect, stimulated collagen production which over time will re-shape and firm the skin, and a boost in oxygen levels that improve skin radiance.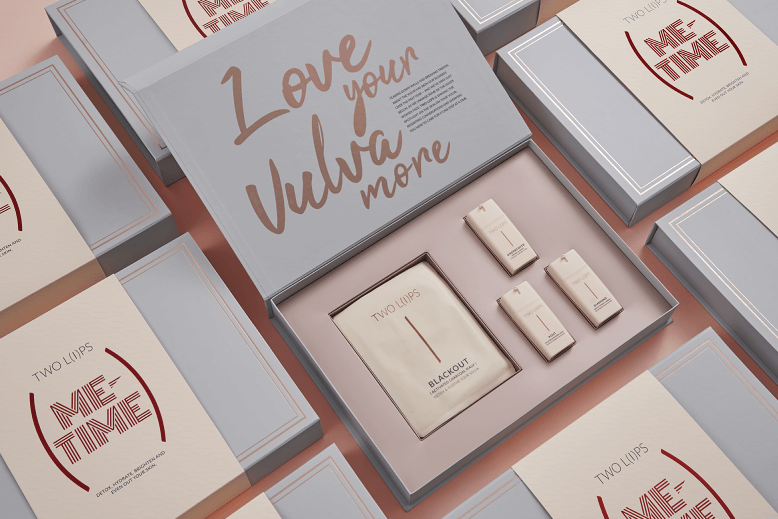 [Another favourite is] The Two Lips Me Time Set that is specifically curated to detox, hydrate, brighten and even out your skin. Whether you're embarking on your vulva care journey or looking to elevate your self-care ritual, the Me-Time set has everything you need. The set contains our star product: five pieces of the Blackout Mask; Diamond, a gentle vitamin-C serum; Pout, a hyaluronic acid serum, and Undercover, a peptide-36 anti-blemish cream. All of our Two Lips products are made without sulphates and petrochemicals, and are gynaecologically and dermatologically tested."
Normalising caring for your vulva starts with candid conversations between you and the women you trust. Be inspired by this mother-daughter duo who shared their thoughts on vulva care in Singapore.

Comments, questions or feedback? Email us at [email protected].