Rather than view it as an "elusive" destination that only a few can attain, self-love is about building a strong, ongoing relationship with yourself — through the good days and the bad days. This was one of the main takeaways from The Body Shop Singapore's recent #SelfLoveUprising Facebook LIVE session, which brought together a panel of empowering females to discuss key findings from The Body Shop's Global Self-Love Index and discover different self-love practices (watch below).
Now, get inspired by hearing from The Body Shop Singapore's #SelfLoveUprising Leading Lights: creative and community organiser Irie Aman, singer-songwriter Ming Bridges and disabilities and mental health advocate Zoe Zora, who tell us how they're championing inclusivity and why you should create your own self-love journey.

"Self-love is what you owe to yourself."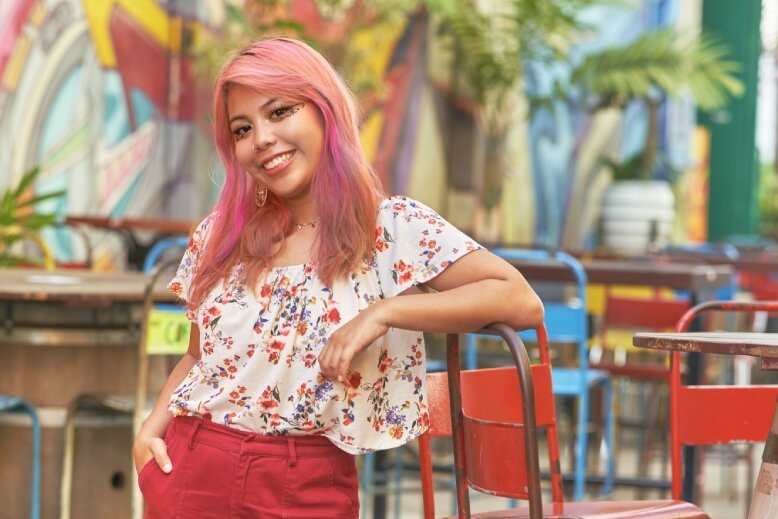 "Taking stock of what you've done in any capacity, and measuring success however you want to, is really good for your own awareness of self," shared Irie (they/them), who makes it a point to celebrate moments of growth — whether big or small — with their friends and followers. But more importantly, Irie isn't afraid to come clean about their struggles too.
"[My self-love journey] ebbs and flows. I think I've come very far, but I was recently diagnosed with body dysmorphic disorder (BDD). I have a great psychotherapist at the Institute of Mental Health and treatment (which involves exposure therapy) has been terrifying, but necessary. I think that also sums up my self-love journey pretty well: terrifying, but necessary," they explained.
As the former editor-in-chief of intersectional feminist print zine The Local Rebel, Irie has also boldly steered conversations towards uplifting marginalised voices, shedding light on feminist issues and destigmatising mental health. "I'd like to think that we've helped our readers discover the need to mobilise politically, but also to engage with each other in a very human way," revealed Irie.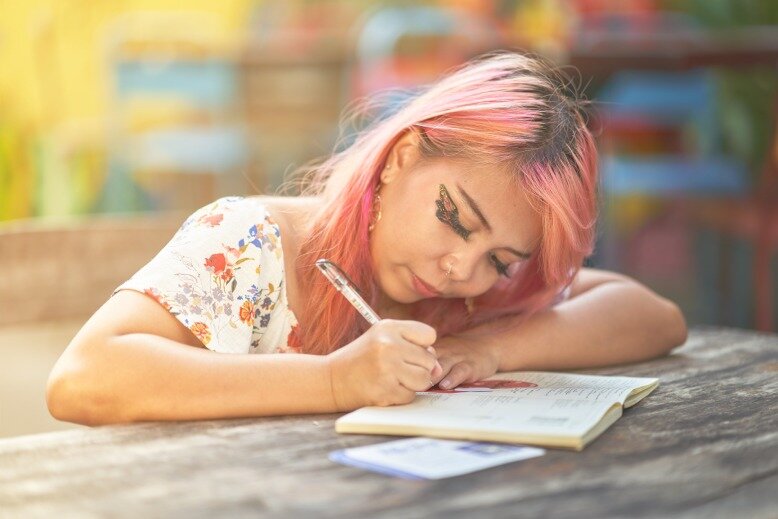 Beyond their work for
The Local Rebel
, Irie has also conducted workshops such as meditation, journaling and art therapy to inspire others to prioritise their mental health too. As for their personal favourite self-care activity, they enjoy reading fanfiction as "there's a lot of joy in immersing myself in a different world. It's comfortable and customisable as I can choose exactly what I'm reading and the characters feel like old friends."
"On really bad days, I head over to my best friend's house, where we hold space for each other and do a skincare routine together, which includes The Body Shop's Himalayan Charcoal Purifying Glow Mask," Irie added.
Join The Body Shop's #SelfLoveUprising movement: Share your acts of self-love with your friends and followers on social media by tagging #SelfLoveUprising and @TheBodyShopSG in your posts.
"Self-love isn't selfish."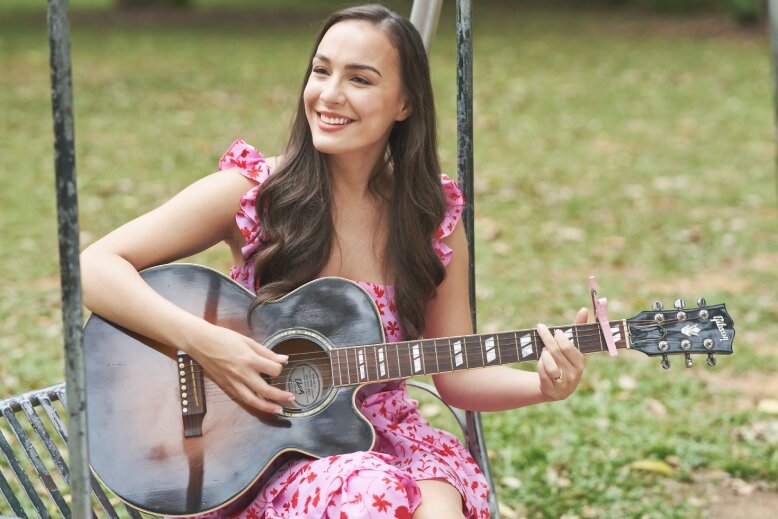 "Self-love isn't about lacking consideration for other people. If we lived in a world where everyone knew their self-worth, we'd be cheering each other on, knowing that someone else's light doesn't dim ours. If anything, us shining our light gives them the courage to shine their own," shared Ming, who has successfully battled eating disorders and is now a refreshingly real role-model for body neutrality.
Looking back at her past experiences in dealing with anorexia and other mental health issues, Ming shared that she had felt "worthless" then unless she was "a certain number on a weighing scale," and did not know how to seek help. "I remember desperately trying to throw up, crying on the bathroom floor praying and promising that if I ever got out of this mess that I would do everything in my power to make sure no one else goes through the same," she recalled.
Now that she's fully recovered, Ming shares that she's an "open book" and is determined to share her journey with others to empower them to seek the support they need to overcome their struggles too.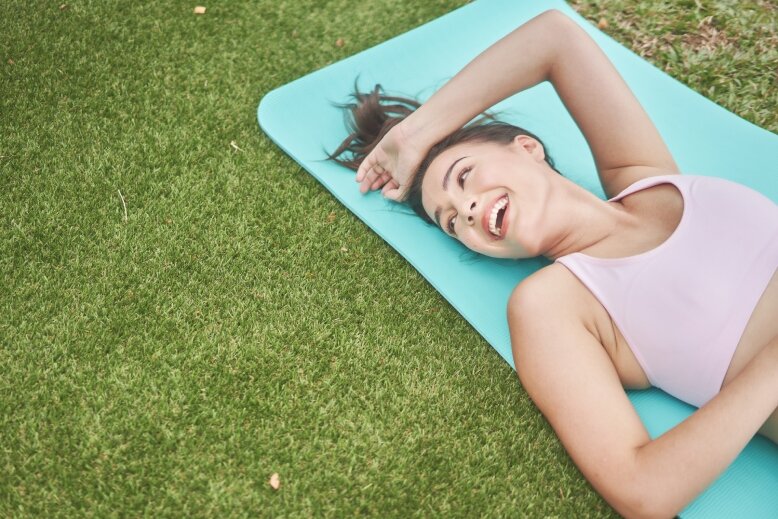 As for her self-love and self-care routine, Ming shared that her goal for this year is to learn to take time off her busy schedule to take better care of her skin and health. "For as long as I can remember, I've been using The Body Shop's Shea Nourishing Body Butter and it's also been my go-to gift for friends. My skin is super dry and this leaves my skin feeling soft and soft — an absolute must for a self-pampering session," she shared excitedly.
In addition to the above, Ming also practises gratitude by looking for three things that she's thankful for every day and constantly reminds herself to look on the bright side of life. "At the end of the day, I have a finite amount of time on this planet and I have the choice to live it out of love or fear. I want to live for a purpose bigger than my own, knowing that I can only do the best I can, and savour all the precious moments in my life and feel grateful for what I already have," she shared.
Support The Body Shop's #SelfLoveUprising movement: Decorate your Instagram stories with "SelfLoveUprising" GIPHY GIFs and have a go at the "Self-Love Generator" filter, which are both available on The Body Shop Singapore's Instagram here.
"Self-love reminds me that I can be disabled and beautiful."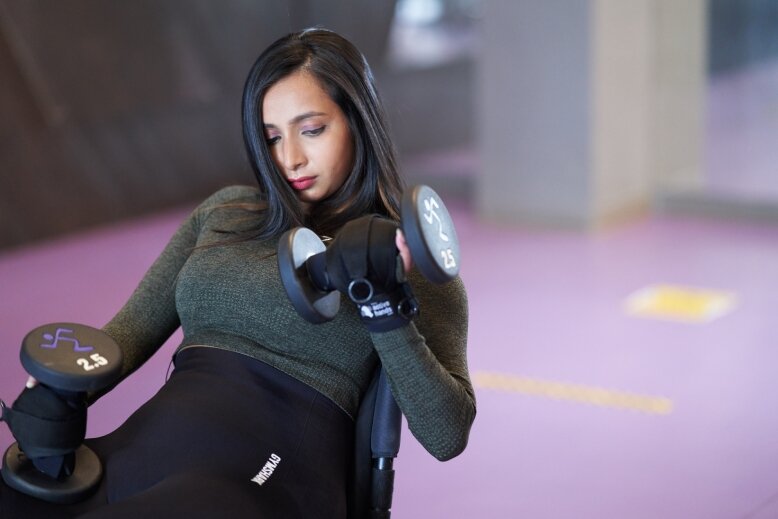 "Self-love is much more than the popular statement: 'Just love yourself.' By sharing my story, I want to remind people that you can't truly talk about self-love without talking about tough topics such as personal trauma, mental health, diet culture, sexuality, eating disorders and so many more — while acknowledging all the pain that comes with it," shared quadriplegic Zoe Zora, who is paralysed from the neck down and has limited functions in her limbs after experiencing a car accident in 2017.
Apart from her role as programme manager for Running Hour, an inclusive running club that promotes the integration of special needs through sports, Zoe also actively uses her social platforms to help raise awareness for various meaningful causes — from humanitarian charity organisation Mercy Relief's fundraising campaign to Samaritans of Singapore's initiative that aimed to break stigmas around suicide prevention and mental health.
Sharing her motivation behind her tireless efforts in doing so, Zoe revealed: "For 20 years I've had the opportunity to live a life as an able-bodied woman. Now that I'm disabled, it's made me realise the challenges faced by disabled people. Regardless of the pain, I go through every day and I show up because I want to see change. I speak up because I want to be the voice of my community."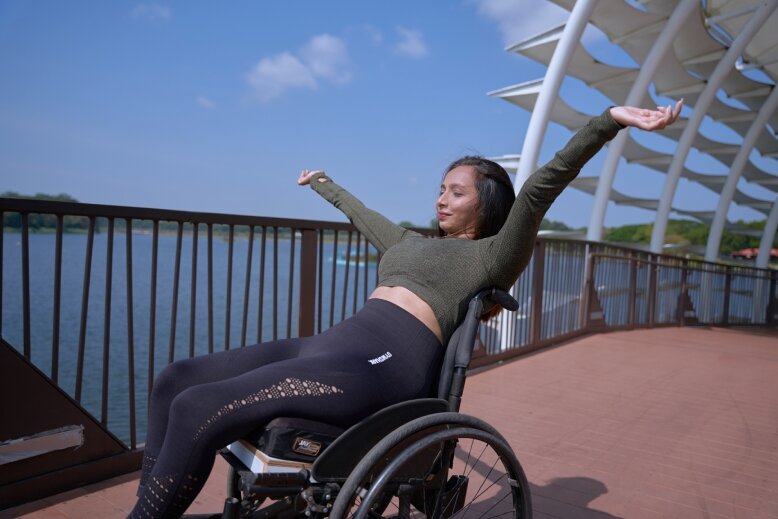 In terms of self-love, Zoe revealed that she's proud to have learnt to stop seeking approval and validation from others and instead, embrace her insecurities and become comfortable with her reality. "I am so much more than my disability! I'm still a passionate, funny and motivated woman and my disability will never stop me from achieving what I want," she beamed.
And of course, in her capacity as one of The Body Singapore's #SelfLoveUprising Leading Lights, Zoe hopes that more people will learn to appreciate and celebrate beauty in different forms. "If a disabled woman can finally be seen in a self-love campaign, it's sending out a powerful message to society. So many disabled women are going to feel represented and feel motivated that our bodies are being included too."
Spread the word about The Body Shop's #SelfLoveUprising movement: Download The Body Shop's adorable self-love WhatsApp stickers here and share them with your friends and loved ones.
(Cover photos from: The Body Shop Singapore)
Small acts of self-love can lead to big, positive changes in your life. Share your self-love journey with #SelfLoveUprising and @TheBodyShopSG on social media. Plus, receive exclusive offers and rewards by signing up for The Body Shop's Love Your Body™ Club membership programme today.
Comments, questions or feedback? Email us at [email protected].