This story was first published on 12 April 2022.
Yes, it's happening! Netflix has confirmed that "Single's Inferno" Season 2 is in the works, with the release date and the possibility of fan favourites Se-hoon and Ji-yeon returning to the reality series. The two were seen in the Netflix TUDUM event trailer featuring the show's second season.
The news about the second season was first confirmed via a social media video post showing a highlight reel from the first season with a caption that translates to, "Solo Hell (the Korean name for "Single's Inferno"), the hottest hell in the world, is back with season 2. Hotter, hotter🔥 Don't stop, I'm going to buy a cauldron right now."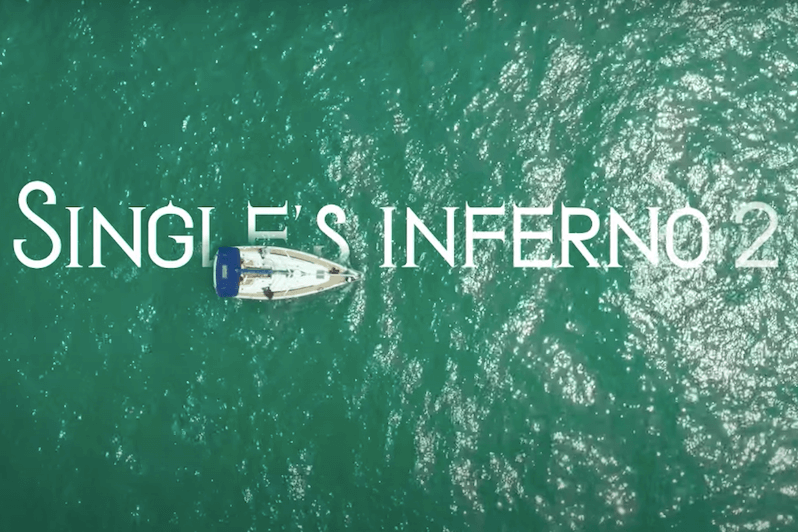 It's no secret that "Single's Inferno" Season 2 is much-awaited by many. The first season of the hit South Korean reality TV series gained worldwide popularity and was able to snag a spot in Netflix's Global Top 10 list of most-watched TV and films mere days after its debut. Even after its conclusion, discussion and interest in "Single's Inferno" and its participants continued, particularly about what happened to the couples who got together after the show's last episode.

"Single's Inferno" concept and season one recap
Despite being compared to Love Island, another dating show that takes place on an island, the concept of "Single's Inferno" is different. The show features two islands: one is "hell", the other is "paradise". All contestants arrive in "hell" in the first episode and need to work together and fend for themselves — from cooking their food in a traditional cauldron to drawing their drinking water from a designated spot.
In between, the contestants will get to have matching sessions where they would pick who to go to paradise with. Trivia: "Paradise" is actually a real hotel called Paradise Hotel and Resort in Incheon. If the one you chose also picked you, you can both go to "paradise" together. If not, you'll be stuck in "hell" and watch the other person you picked go to "paradise" with someone else if they manage to make a match.
Once in "paradise", contestants are allowed to reveal their age and occupation and get to know each other even better. After one night, they go back to "hell" and wait for another "matching".
Because of this format, drama and love triangles ensued during the first season. In the end — spoiler alert — four couples were formed: Song Ji A and Kim Hyeon Joong, An Yea Won and Kim Jun Sik, Shin Ji Yeon and Moon Se Hoon, and Kаng So Yeon and Oh Jin Tаek. While the first two couples admitted that they are not together anymore, the fate of the latter two is still a mystery as both couples never admitted to anything.
Are you excited for "Single's Inferno" 2?
This article will be updated with the "Single's Inferno" 2 release date and cast as more information becomes available.
(Cover photo from: @netflixkr)
In the meantime, catch these highest-rated Korean dramas of all time.

Comments, questions or feedback? Email us at [email protected].