Have you heard? British supermodel Kate Moss has launched COSMOSS, her very own wellness brand that focuses on self-care rituals. You must be wondering: "How is COSMOSS different from the slew of celebrity beauty brands that have launched in the past year or so?" Read on to find out.
COSMOSS was created with well-being in mind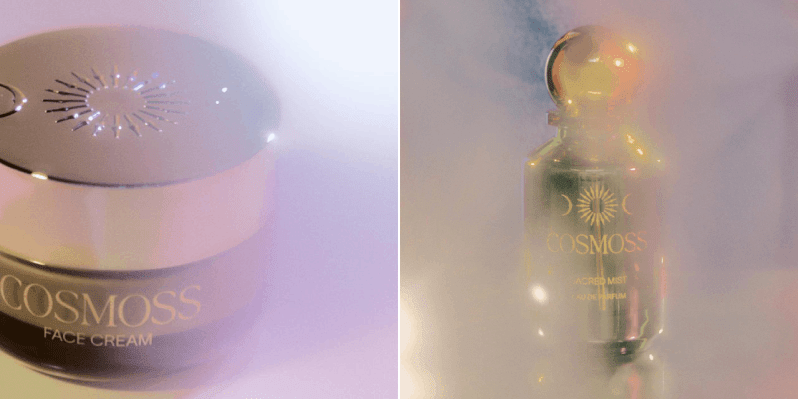 Staying true to its wellness-first philosophy, the brand aims to create products that celebrate "every day exactly as it is, with all its imperfections." While other brands may take on a science-first or cosmetics-focused approach to beauty, COSMOSS advocates for the "slow life" and centres itself on devising soothing self-care rituals rather than specific skincare routines.
COSMOSS product overview: From skincare to soothing tea blends
The brand's debut collection composes of six vegan products: Face Cleanser, Face Cream, Facial Oil, Fragrance Mist and two types of tea — all of which are made using "potent, natural substances".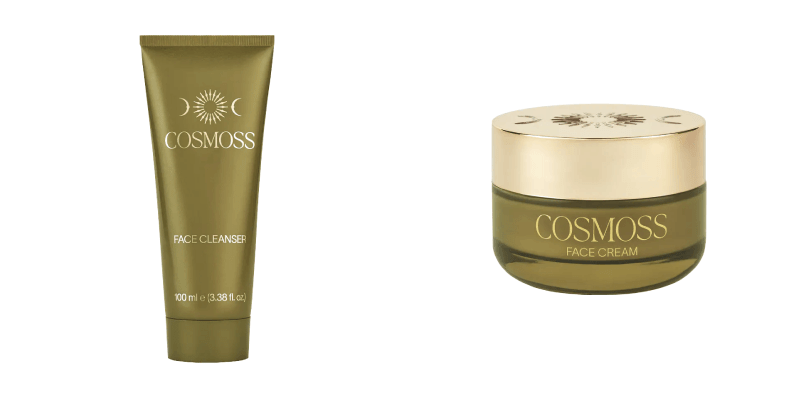 The Face Cleanser (GBP52/~SGD84) removes impurities without stripping the skin of its natural protective barrier. It contains moss extract complex to firm up the skin and bakuchiol, a plant-based retinol that helps reduces the appearance of fine lines. The Face Cream (GBP95/~SGD153) nourishes and moisturises the skin. It has niacinamide and vitamin E to brighten the skin.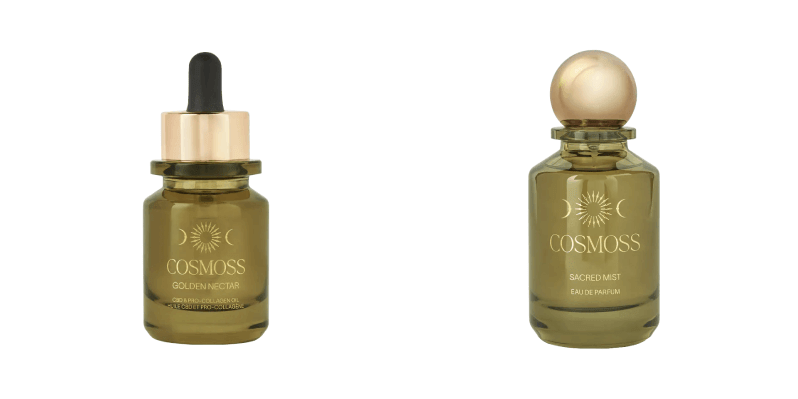 The Facial Oil, also referred to as Golden Nectar (GBP105/~SGD170) features Mythical Tears of Chios — a resin obtained from the mastic tree — to stimulate natural collagen production. It is also ingestible, as demonstrated by Kate Moss herself in her Vogue Beauty Secrets video feature. The Fragrance Mist AKA the Sacred Mist (GBP120/~SGD194) can be used on the skin as a scent or as a room mist. It includes notes of orange flower, bergamot, jasmine and cedarwood to calm and rejuvenate the body.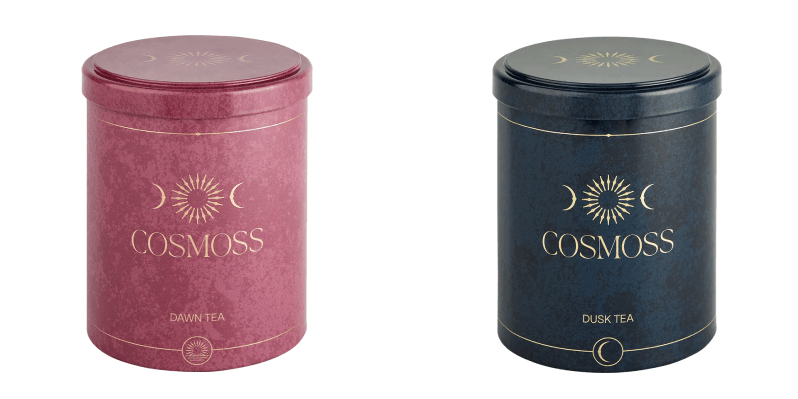 The line-up is complete with Dawn Tea, which has hibiscus to "strengthen the body" and Dusk Tea, which has chamomile flower to "decrease restlessness". Each tea blend contains 20 tea bags and is priced at GBP20/~SGD32.
Heads up: COSMOSS's facial products contain CBD oil
COSMOSS facial products are infused with cannabidiol, an active ingredient found in the Cannabis plant. Cannabis is also referred to as marijuana or hemp. CBD oil is said to be gaining momentum in the health and wellness world, however, it also contains potential side effects and safety concerns.
Here in Singapore, the country has strict anti-drug laws on cannabis. A person found in possession or consumption of cannabis may face up to 10 years of imprisonment or SGD20,000 fine or both.
COSMOSS currently ships to selected countries, including the USA, Canada, the UK and within the European Union. Based outside of these countries? Practise caution and be aware of your country's laws and regulations before placing your orders!
(Cover photos from: @cosmoss and cosmossbykatemoss.com)
Meanwhile, Lady Gaga's beauty brand has launched its first-ever foundation. Learn more.

Comments, questions or feedback? Email us at [email protected].