As someone who frequently ends up staying up past midnight, my skin has significantly worsened due to lack of sleep. Dehydration, dullness, you name it, my skin's got it! I've also read that our skin's ageing process jumps up considerably once we hit 35 and it starts showing in the lack of elasticity and glow in our complexions. While I've only just passed my mid-20s, it's never too early to incorporate anti-ageing products into my routine to neutralise the effects of my poor sleeping habits.
It's why I was curious to try the Laneige Perfect Renew 3X Cream. It promises to help keep your skin firm and glowing with its blend of anti-ageing and hydrating ingredients. Will it? Read on to find out.
This product was sent as a press gift. The views and opinions of the reviewer are independent and purely editorial.
Laneige Perfect Renew 3X Cream packaging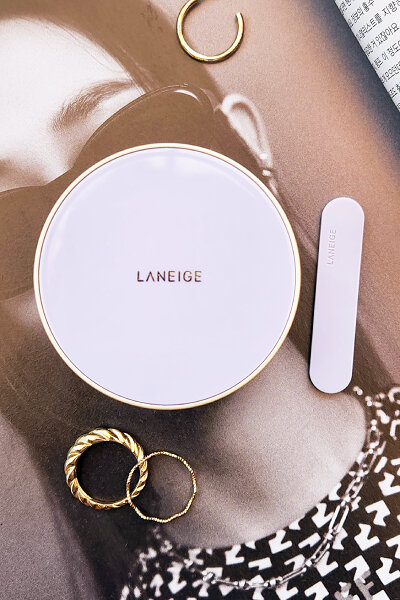 The cream comes in a luxe-looking purple and gold pot packaging. Instead of the usual twist-type cap, the Laneige cream's cap "snaps" into place with a twist of the wrist and stays securely attached.
It also comes with a small spatula so you don't have to dip in your fingers; it limits the chances of cross-contaminating your skincare with bacteria. However, I can't help but wish that the spatula had built-in storage somewhere on the cap. (I've ended up using a small elastic band to keep it attached to the bottle.)
First impressions and claims
Upon opening the moisturiser, I immediately smelled its mildly floral scent. It's pleasant and not cloying, but folks who are sensitive to scented formulas may want to patch-test the product before applying.
As far as promises go, it also claims to be hypoallergenic, which is important since anti-ageing and firming products can sometimes feel "strong" and "irritating".
I also took a look at the ingredients that will deliver these claims. It's infused with 3X™, a blend of retinol, peptides, and RE.D Flavonoid. It also has a lot of hydrating ingredients like glycerin, squalane, and ceramides.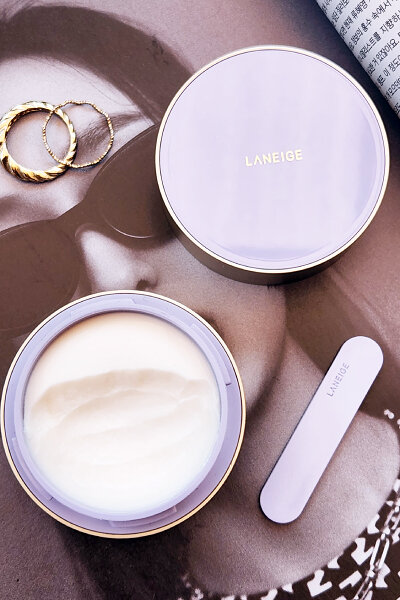 Laneige also promises that you'll see an immediate glow-boosting effect thanks to the anti-ageing RE.D Flavonoid (made from camellia seeds) in it.
It's also infused with madecassoside derived from centella asiatica that's known for its soothing effects. It put my worries about potential irritation to rest.
The cream also has a buttery texture, which Laneige designed to have different melting points based on your skin temperature. According to the brand, this helps the cream efficiently penetrate the different layers of the skin.
Using the Laneige Perfect Renew 3X Cream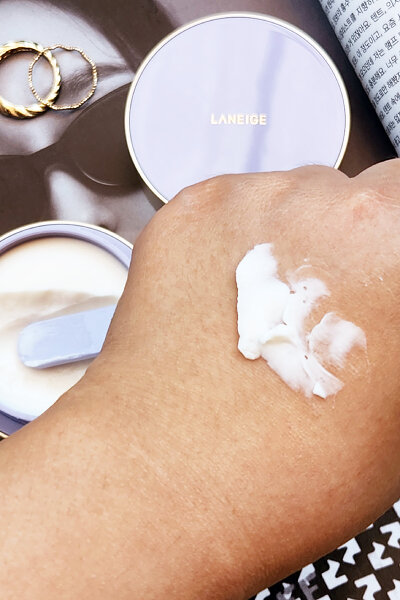 I started by using the moisturiser once a week at night to help my skin acclimate to this new addition to my routine.
Despite its rich texture, the product was easy for my skin to absorb and didn't feel heavy. I found that a little goes a long way, at least with my combination skin. You may need to apply more if your skin is dry.
During the first few applications, I noticed that areas around my nose and my chin can feel a little tingly for a few minutes. I assumed it was the retinol's effect, so I ditched my go-to serum with vitamin C, niacinamide, and hyaluronic acid. Yes, a rookie mistake even though this wasn't my first time trying retinol! It's generally recommended to avoid using any other active ingredients (vitamin C, salicylic acid, etc.) when you apply retinol. So ditching my serum was a good call since that sensation never happened again.
At the start of the trial, I also experienced some purging on my chin. I wasn't fussed about it, since it has become my biggest "problem area" lately. The purging left some dark spots and bumps, which disappeared as I continued using the cream.
Once my skin had gotten used to the cream, I started applying it more frequently and worked my way up to applying it daily. After using it for more than a month, I noticed that my skin felt soft and smooth to the touch. My base makeup products also started looking better. I also observed that the rough texture on my chin has gradually disappeared.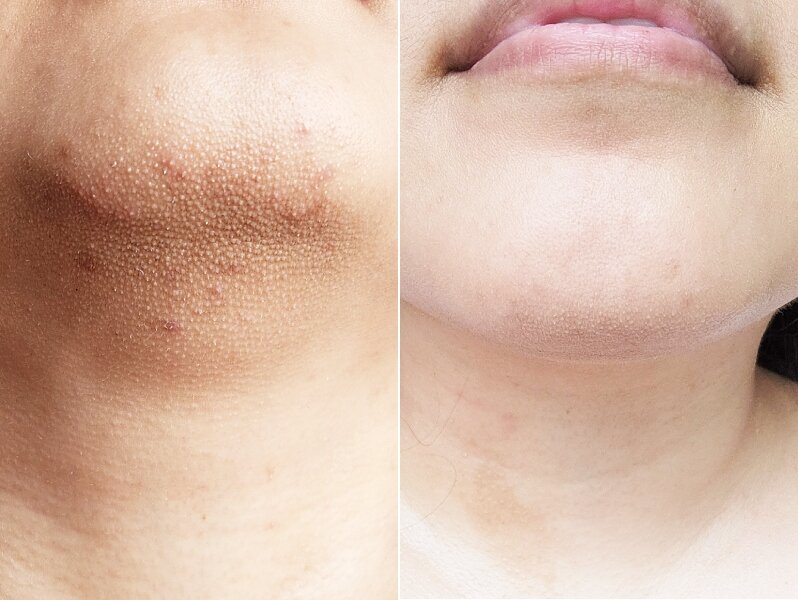 While I cannot attest to any significant firming results, I'm eager to see how my skin will look after more time has passed.
After using the cream both in my daytime and evening skincare routines for over a month, I've preferred relegating it to my evening skincare routine. I prefer more lightweight formulas now that the days have become hotter. Also, don't forget to apply sunscreen in the morning if you applied the cream the night before!
Final verdict on the Laneige Perfect Renew 3X Cream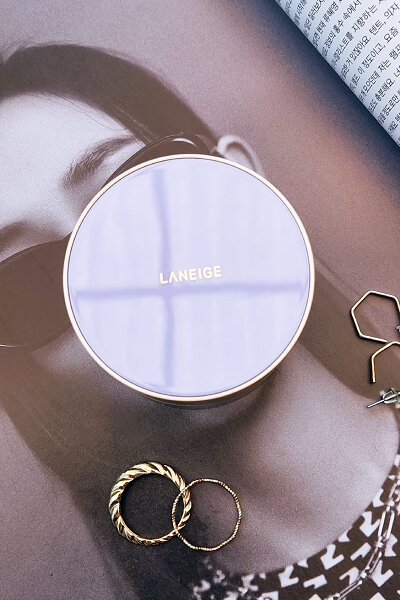 So did the Laneige Perfect Renew 3X Cream deliver on its anti-ageing, firming, and glow-giving promises? It certainly helped smooth out my skin and kept it sufficiently hydrated. I've also ditched applying concealer or foundation for non-special-occasion days since my skin looks good enough without it.
The cream is priced competitively for its formula and results. After all, it's packed with research-backed ingredients and has undergone multiple tests that warrant its luxurious price tag. If you have the means to splurge, are looking for targeted treatment for your skin concerns, and deeply trust the brand's products, then this anti-ageing cream is worth adding to your current line-up.
Where to buy the Laneige Perfect Renew 3X Cream in Singapore
Want to give this anti-ageing cream a try? It's available in Singapore on the brand's website and Shopee stores as well as Sephora online. It's priced at SGD103 per 50ML.
Looking to amp up the glow? This pure vitamin C serum from La Roche Posay can help!
Comments, questions or feedback? Email us at [email protected].