Wearing sunscreen in a hot and humid country should be a given, but not all sunscreens feel comfortable on the skin after sweating the whole day. Is the isntree Hyaluronic Acid Watery Sun Gel SPF50 different? The brand describes it as a daily sunscreen that provides deep moisture without being cloying.
It's made a fanbase in the online beauty communities on Reddit, TikTok and Instagram as an affordable, effective option for sun protection. Is it worth the hype? Our resident TikTok trend researcher, #TBLBureau intern Delia, tried it out for a few weeks and here are her honest thoughts on the product.
*The views and opinions of the reviewer are independent and purely editorial.
isntree Hyaluronic Acid Watery Sun Gel SPF50 packaging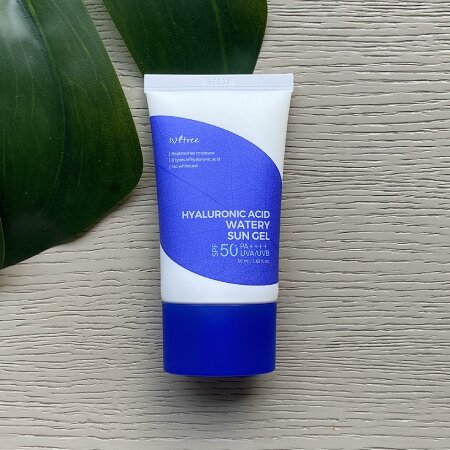 The sunscreen comes in a squeeze tube packaging with a twistable cap that dispenses the product easily. "The packaging is quite slim and compact which makes it easy to fit into any makeup bag," Delia said. "The shape of the bottle fits into the hand nicely too."
If you prefer to apply your sunscreen directly onto your face, you'd be happy to know that it has a narrow tip opening that allows for precise dispensing and prevents mess.
isntree Hyaluronic Acid Watery Sun Gel SPF50 first impressions and claims
"I suffer from dehydrated skin and it can be tricky to find an SPF product that isn't drying," Delia shared. She was most interested in the sunscreen's moisturising formula which contains eight types of hyaluronic acid that help strengthen the skin barrier. The brand recommends it for those with dry skin types, but other skin types can enjoy it too since it's very lightweight on the skin.
The sunscreen is also formulated with soothing ingredients such as centella asiatica and fig fruit extract, which is perfect for people who are prone to skin sensitivity and redness.
Applying the isntree Hyaluronic Acid Watery Sun Gel SPF50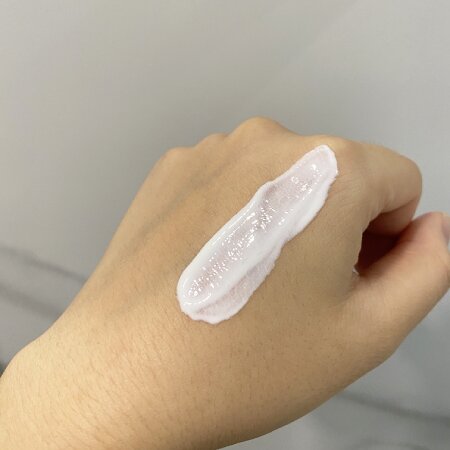 "The sunscreen has a lightweight watery-gel texture," Delia observed. "It also has a white colour that doesn't leave a white cast. It doesn't have any fragrance either." Delia really likes that the sunscreen feels lightweight yet is also deeply hydrating. It doesn't sting the eyes either.
She added that it absorbs quickly into the skin, leaving a soothing cooling sensation. "I often reach for this sunscreen when my skin is feeling irritated. I find that it soothes it immediately."
"It has a natural satin and slight glowy finish that's perfect for no-makeup days," she added. "It's my go-to sunscreen on hot days or when I'm not wearing makeup since this product is not too dewy." It's also good to note that the sunscreen didn't pill on top of her other skincare products.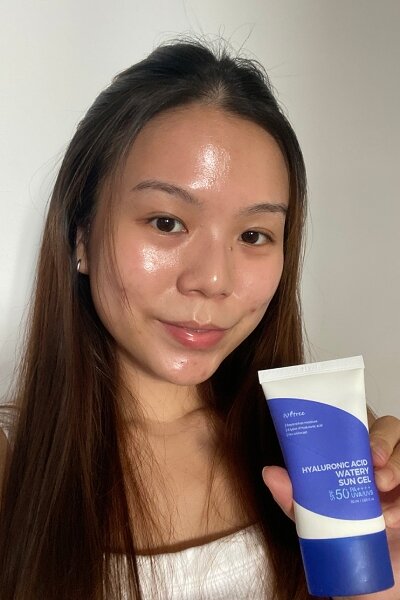 If you're planning to wear it underneath your makeup, you'll be pleased to learn that the sunscreen dries down quickly enough to not interfere with your complexion products. "Personally, I like my sunscreen to stay a little bit damp on my skin when I apply makeup on top of it. However, this sunscreen dries down too quickly and by the time I apply makeup on top of it, my face is almost completely dry," Delia observed. "So I find myself reaching for this sunscreen when I am trying to achieve a matte makeup look." Delia said she prefers to use it for sunscreen reapplication on top of makeup too.
The only thing she'd change about the formula is its lack of sweat and water resistance, since it's currently not formulated to withstand external moisture for long periods of time.
Will you try this sunscreen?
Final verdict on the isntree Hyaluronic Acid Watery Sun Gel SPF50
So is this cult-fave K-sunscreen a must-have in sunny Singapore? Delia thinks so, no matter your skin type. "It lived up to my expectations. It said that it soothes and hydrates the skin and I definitely experienced this effect."
"I'd recommend it for all skin types, but especially for combi-oily skin since it doesn't have too much dewiness. It dries down fast, feels lightweight on the skin and it is good for hot days," she summed up.
Want to try it too? The isntree Hyaluronic Acid Watery Sun Gel SPF50 is available in Singapore for SGD34.99 per 50ML through the brand's Shopee page, which ships directly from South Korea.
Prebiotics in your sunscreen? Read our review on the Beauty of Joseon Relief Sun to find out!
Comments, questions or feedback? Email us at [email protected].