Want full and pouty lips with a little bit of shine? Check out the Fenty Beauty Gloss Bomb Heat Lip Luminizer + Plumper. The "Heat" version of Rihanna's bestselling lip luminizer promises to instantly enhance your lips while also adding some sheer shine and subtle colour. #TBLBureau Program Manager Roanna gave this glossy lip plumper a whirl to see if it does make your pout instantly plumper. Read on to see if it delivers.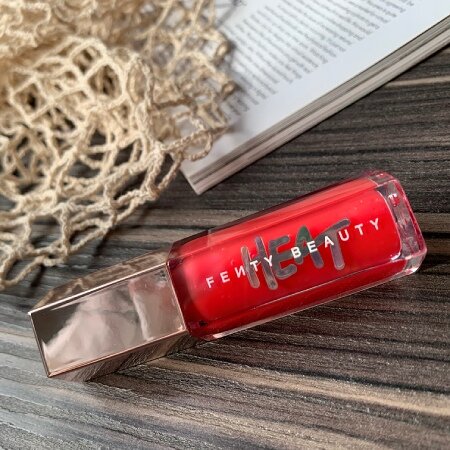 *The product was sent as a press gift. The views and opinions of the reviewer are independent and purely editorial.
Fenty Beauty Gloss Bomb Heat packaging
Just like the other Fenty Beauty Gloss Bombs, the Heat version features a hexagon-shaped bottle with a metallic cap connected to a doe foot applicator. The clear glass container gives you a glimpse of the real shade of the formula, which currently comes in six variants (five of which are available in Singapore).
Fenty Beauty Gloss Bomb Heat first impressions and claims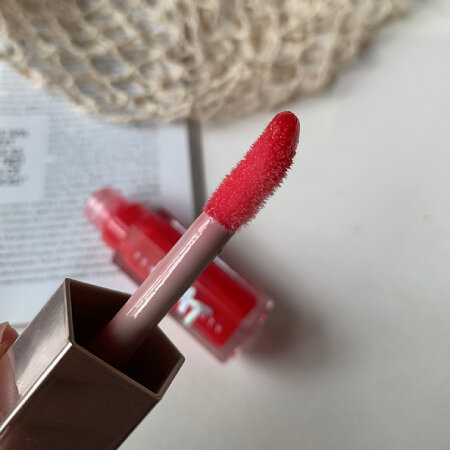 "Initially, I thought it was a regular lip gloss and the word 'Heat' represented perhaps a range of reds from Fenty Beauty's Gloss Bomb range — they've got so many now that I've lost track!" Roanna recalled. She was intrigued by the promise of a lip plumping effect, which doesn't typically come in a lip gloss formula.
Though Roanna seldomly reaches for lip glosses, she does have several preferences in the ones she uses. "I like my lip gloss to be non-sticky, hydrating and slightly pigmented to enhance the colour of my lips or lipstick."
According to the brand, the Fenty Beauty Gloss Bomb Heat ticks all of the boxes. It offers a sheer tint of colour and shine that you can wear on its own or on top of lipstick, plus some moisturising goodness thanks to shea butter and vitamin E. The instant plumping effect comes from the Plump Job Complex, which is formulated from ginger root oil and capsicum fruit (pepper) extract .
Applying the Fenty Beauty Gloss Bomb Heat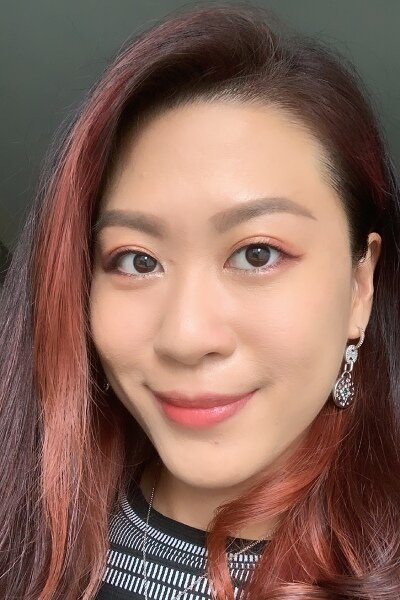 "It wasn't as sticky as I initially thought it would be," Roanna shared. "And it kind of melted into my lips to form this shiny, protective layer that gives them an almost wet lip look." She also said that it really does make your pout plumper almost instantly. "The highlight of this particular formula is the plumping effect. Upon application, my lips tingle and get instantly plumped up — talk about HEAT!"
"It was extra shiny and my lips looked juicy!" she added. "As with any other lip gloss, it's not that long-lasting, especially after eating, but I must say that my lips still look full and plump after one-two to hours after the 'intense shine' has worn off."
The Fenty Beauty Gloss Bomb Heat also has a fragrant cherry-like scent that makes it "so delicious you can almost eat it!"
Will you try this lip plumper?
Final verdict on the Fenty Beauty Gloss Bomb Heat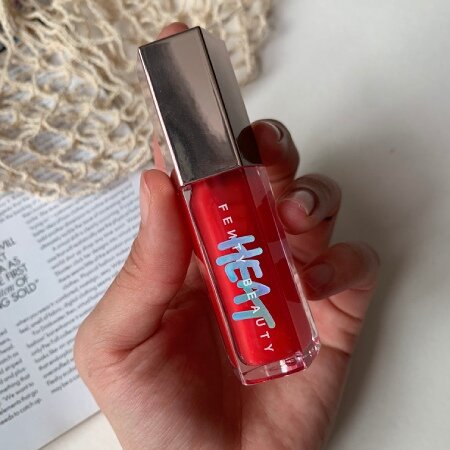 So is this a must-have product? "Personally, for me, I don't wear lip glosses on a daily basis so I'm not inclined to reach out for it, but for someone who would like a gloss and lip plumper in one product, this is worth investing in."
While she does find it a bit pricey for a lip gloss plumper, since it's priced at SGD38 per 9ML, it's definitely worth picking up if you have the means to splurge.
The Fenty Beauty Gloss Bomb Heat is available in Singapore through Sephora stores and its website.
Looking for a liquid highlighter? Check out our review of the Charlotte Tilbury Pillow Talk Beauty Light Wand.
Comments, questions or feedback? Email us at [email protected].