The English-dubbed version of The Boy and the Heron, the latest Studio Ghibli film is coming soon!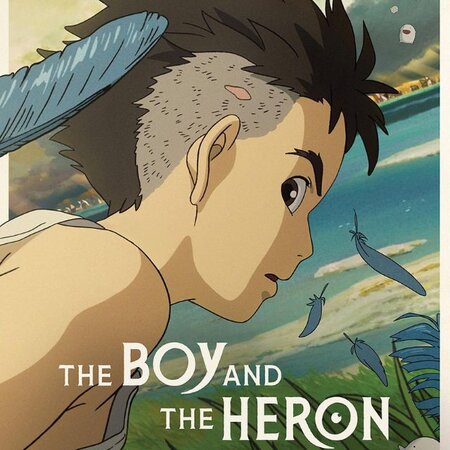 This will be the first film after 10 years from the genius mind of Hayao Miyazaki, the Academy Award-winning director of well-loved animated films such as
Spirited Away, Howl's Moving Castle,
and
Princess Mononoke. The Boy and the Heron
is said to be his final film. It has already premiered in Japan, at the 48th Toronto International Film Festival, and other prestigious film festivals, but fans around the world are eagerly awaiting its public release. And finally, we now have more information about it.
The Boy and the Heron: trailer, plot, cast, and more
Like other films from Studio Ghibli, you can bet that this new film will rekindle your sense of wonder and nostalgia and bring you a story that will warm your heart. It tells the tale of a young boy who yearns for his mother and enters into a world shared by the living and the dead. According to the movie distributor
GKIDS' website
, it's a "A semi-autobiographical fantasy about life, death, and creation,
in tribute to friendship from the mind of Hayao Miyazaki."
A star-studded roundup of actors and actresses will lend their voices for the dubbed version of the film. It will feature the voices of
Christian Bale
(as Shoichi Maki),
Dave Bautista
(The Parakeet King),
Gemma Chan
(Natsuko), Willem Dafoe (Noble Pelican), Karen Fukuhara (Lady Himi), Mark Hamill (Granduncle),
Robert Pattinson
(The Gray Heron), and
Florence Pugh
(Kiriko).
Young actor Luca Padovan will be lending his voice for the lead role of Mahito Maki.
Fun fact: Christian Bale has also worked on another iconic Studio Ghibli film in 2004 — he was the voice of the wizard Howl in Howl's Moving Castle. Popular '90s Japanese idol Kimura Takuya was the original Japanese voice actor for Howl, and fans are thrilled that he's on board this new film and is once again voicing for the same character as Christian Bale.


What else can you look forward to from the movie? Its musical score will be led by Hayao Miyazaki's long-time collaborator Joe Hisaishi. And its theme song,
Spinning Globe
was written and performed by global J-pop superstar Kenshi Yonezu.
The Boy and the Heron: release date and where to watch in Singapore
The Japanese and English versions of film will premiere in US theatres on 8 December, and we're hoping that it will also be released in Singapore around that time. Stay tuned for more official details.
(Cover photos from: @gkidsfilms, GKIDS)
Comments, questions or feedback? Email us at [email protected].