If you love the saeguk genre (meaning the historical or period dramas from South Korea), check this out — Lee Se-young will star in a new fantasy romance drama.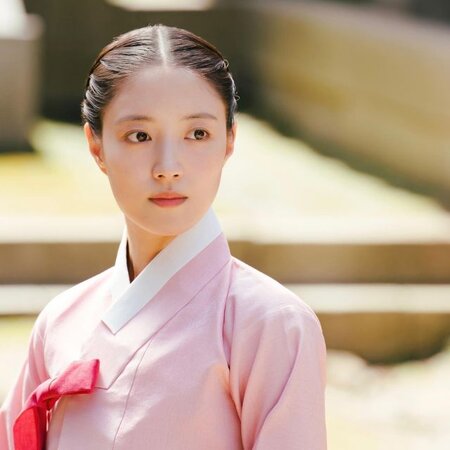 Lee Se-young dramas
Lee Se-young's popularity has stood the test of time with her roles in various
saeguk
dramas. She was a child actress who took part in the hit series
Jewel in the Palace
. Then in her adult years, she became well-loved for her leading roles in
The Crowned Clown
and
The Red Sleeve
.
Let's now dive into her latest project.


The Story of Park's Marriage Contract: teaser, cast, plot, and more
Lee Se-young's co-star in this drama is rising actor Bae In-hyuk who is also no stranger to
saeguk
or fantasy genres. He has starred in other interesting dramas such as
Under the Queen's Umbrella
and
My Roommate Is A Gumiho.
Being a
second lead character
in most of his works, Bae In-Hyuk now gets the male lead spot, and we can't wait to see him shine in this new series.
The Story of Park's Marriage Contract is based on a Korean webtoon of the same title. It's a romance drama initially set in the 19th century. Our main girl Park Yeon Woo (played by Se-young) is devastated after her husband died on the same day as their wedding. After a twist of fate, she then finds herself travelling through time from Korea's Joseon era to modern-day South Korea.
There, she meets Kang Tae Ha (played by In-hyuk), a man who looks exactly like her late husband. For some reason we have yet to find out, Park Yeon Woo enters into a contractual marriage with him.


Other cast members to look forward to include Joo Hyun-young and veteran actress Jin Kyung (both starred in
Extraordinary Attorney Woo
), Oh Yu-jin (
True Beauty
) and Yoon Seon-ho (
Under the Queen's Umbrella
).
The Story of Park's Marriage Contract: release date and where to watch in Singapore
The intriguing drama will premiere in November. Stay tuned for more details about its release in Singapore.
(Cover photos from: @seyoung_10, @mbcdrama_now)

More of an action genre fan? Check out these Wi Ha-joon dramas.
Comments, questions or feedback? Email us at [email protected].