Want to unwind? Get yourself a spot at Super Farmers' The 'Apoteacary' Travelling Tea Bar at Llyod's Inn! This one-day-only event by the wellness company will be the perfect opportunity to get away from the hustle and to connect with yourself and a loved one.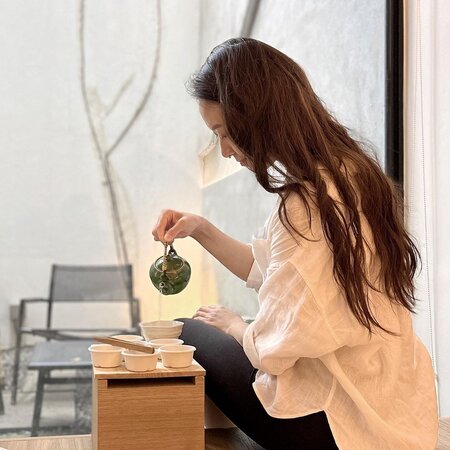 Super Farmers The 'Apoteacary' Travelling Tea Bar Inclusions
This travelling tea bar features three stops. Don't worry, the journey will be slow and leisurely so you won't get hurried or stressed about missing any of the stops.
The first stop will be the Tea Bar by wellness coach Cynthea Lam. Here, you will be given a curated set of therapeutic botanicals that you can use for brewing your own custom tea blend based on your feelings. You can have a cup and bring the rest home.
The second stop is the Paint Bar where local artist Cheryl Teo will "co-paint your feelings" using a variety of mediums. The final abstract art is yours to take home.
The final stop is the Kokedama Bar. Plant expert Leo Tay will mentor you in creating your own Bonsai string-garden.
Super Farmers The 'Apoteacary' Travelling Tea Bar Price, Date, Location
The 'Apoteacary' Travelling Tea Bar will be open on 10 September 2022 (Saturday) at 2 Lloyd Road, Singapore 239091. You will need to block 90 minutes of your time for the activities. Tickets are available on Super Farmers' website for SGD88 per person. Seats are limited so make sure to book early!
(Cover photo from: @llyodsinn)
Next, check out where you can get Thai massages in Singapore.

Comments, questions or feedback? Email us at [email protected].