This article was first published 25 January 2022.
Minimalist apartment tour vlogs and fascinating home organising videos on YouTube and TikTok have definitely inspired newfound love for home furnishing. The market for gadgets that help improve our home environment continues to grow, allowing us to customise our space to make it more comfortable and fit for our lifestyles and personalities. The sudden influx of choices is definitely overwhelming though. So if you're not sure which ones to get for your home, we got you. Effortlessly upgrade your space with the help of these 10 best home gadgets you can easily get in Singapore.


1. LUMOS RAY
If you grew up watching films from the 80s and 90s, then you would know that having an at-home theatre is considered peak luxury. Fast forward to 2022, making that a reality for your home is possible with LUMOS RAY. Available in regular (SGD199) and smart (SGD298) versions , the product runs on Android 9.0 and is Wi-Fi- and Bluetooth-enabled so you can watch Netflix, YouTube, and more. All you need to do is plug it in, direct it on a blank backdrop, and watch away. Check out our full review of LUMOS RAY here.


2. Dyson V12 Detect Slim™
Dust and dirt can quickly deteriorate your home furnishings if not managed properly. Good thing this Dyson vacuum goes beyond just cleaning and uses a laser and a piezo sensor that 'make invisible dust appear on hard floors' and adjust the suction power depending on the amount of dust particles, ensuring nothing is missed as you sweep. It's also ergonomically designed for easy manoeuvring for hassle-free housekeeping. Get it now
here
.
3. Philips All in One Cooker HD2238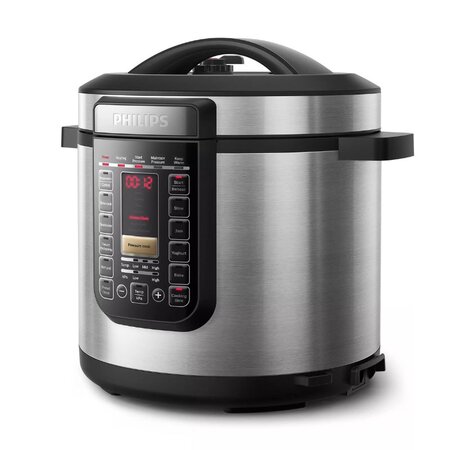 Homecooked meals are great because they're hearty and are more mindfully prepared. But that doesn't mean they have to be tediously made. This superior cooker from Philips guarantees up to 35% quicker cooking time for delicious meals. The huge 8L pot also allows for bigger serving sizes fit for the entire family. Having this in your kitchen will definitely make eating at home not only extra special but also extra convenient. Add it to cart
here
.
4. Sensibo Sky Smart Air Conditioner Controller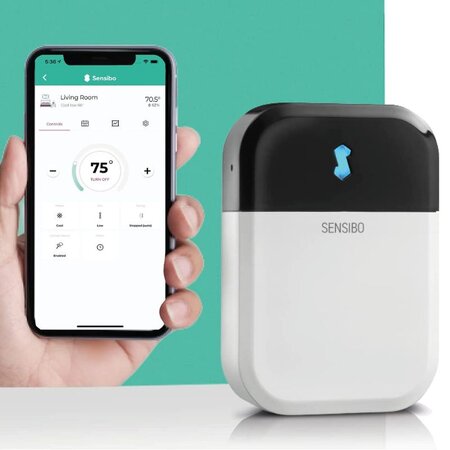 This nifty device is compatible with all standalone air conditioners and helps with better temperature management no matter where you are in the house. It works on both iOS and Android devices, allowing you to set controls, timers, etc. through a mobile app. The device also helps save energy through a sensor that controls the airconditioning usage when it detects that no one is in the room or at home. Cool (pun intended), right? Get it here.

5. JBL Flip 5
Take your music anywhere at home — yes, even near the sink or as you're singing in the shower — with JBL Flip 5. This waterproof speaker promises up to 12 hours of playtime, can be used horizontally or vertically, and can be connected to other JBL devices if you want to amp up the music even more. It also comes in 12 colourways, allowing you to pick one that suits your interiors the best. Take it home now by checking out
here
.
6. Ecovac Deebot U2 Pro
Having a hard time dealing with pet hair on the floor or the carpet? Let this cordless vacuum and mop combo from Ecovac do the cleaning for you. This product comes with a Pet Care kit that is specially designed for cleaning up after your fur babies even during shedding season. It also features remote app control and anti-collision sensors that allow you to monitor its quick clean function and performance even when you're in another room or not at home.
Add it to cart
now.
7. Xiaomi Mi Portable Photo Printer
Inspired by those accent walls filled with printed photos you keep seeing on Pinterest? Easily make one in your home by curating and printing your photos directly from your phone with this portable photo printer from Xiaomi. The device can create both stills and augmented reality (AR) photos that move when you scan the photo with your phone. It's also perfect for creating sticker photos for decorating your work desk or for sticking on any surface in the house you want to personalise. Get it
here
now.
8. FLO Diffuser Home Raindrop
Aromatherapy has
great benefits
for one's mind, body, and emotions and it definitely elevates the home atmosphere. But why not take it one step further by going for a diffuser that looks aesthetically pleasing, too? This gorgeous-looking diffuser from FLO uses no water or heat for the 'purest and most natural' diffusion. It also has LED lighting that you can switch on and off for the best mood-making. Get it
here
.
9. Deerma Foldable Garment Steamer
This lightweight steamer will keep not only your favourite clothes wrinkle-free but also your curtains, table cloths, and other fabric surfaces for a sleeker-looking space. This gadget also has a bacteria-killing feature that leaves no chemical residue and a temperature control function that makes sure your fabrics are safe from burning. Add it to cart
here
.
10. Sterra Water Purifier
This tankless water dispenser has a four-stage filtration system that cleans your drinking water from dust, rust, residual chlorine, and other contaminants. It also boasts a slim and sleek design that saves space and looks great on any countertop. Did we mention it has four temperature options to suit your needs? Read our full review here and add it to cart here.
11. Eve Energy Smart Plug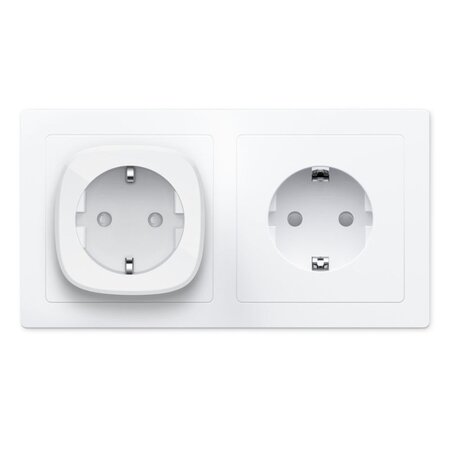 This smart plug allows you to take better control of your appliances through your smartphone or tablet. It also helps you monitor your energy-saving efforts by automatically turning off appliances when they reach a certain level of consumption based on your settings. Plus, it's easy to use too. Just set up your Eve Energy-connected devices to a control platform's matching hub (Alexa, Siri, Google Assistant, etc.) and you're good to go. Get it here.
12. Philips All-in-One 8500 Series Iron Garment Steamer
Tired of twisting and turning over your stiff ironing board just to get your shirts looking crisp and sharp? Leave the swivelling and bending to this innovative device from Philips. This super convenient iron-and-steamer hybrid has a multi-angle board that gives you better control and precision when it comes to pressing your clothes. Get it here.
Comments, questions or feedback? Email us at [email protected].