Improving your home atmosphere isn't just about aesthetics. It also includes making sure that the things invisible to the naked eye, like air quality and humidity, are at their best to ensure health and safety for you and your family. Enter dehumidifiers.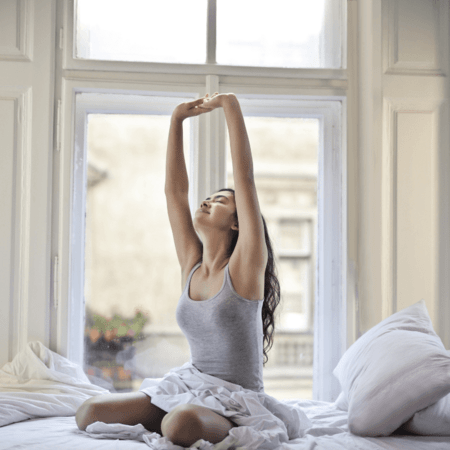 What are dehumidifiers for?
If you remember elementary science class, the water cycle (evaporation, condensation, and precipitation) occurs not just outdoors but everywhere moisture is present. In closed spaces like our houses,
high amounts of water vapour
can fill the air, making it harder to breathe. This is highly dangerous especially if someone in your household suffers from allergies or asthma.
Humid air also attracts allergens such as pollen, mould, and dust mites if not handled properly. Dehumidifiers take out or minimise the water vapour in the air to avoid these issues. Plus, by preventing mould and dust build-up, dehumidifiers can also help deal with common pests like roaches, mites, and slugs that are often drawn in by these organic matters.
Ready to breathe fresher and healthier air at home? Check out these 10 dehumidifiers in Singapore you need to add to your space ASAP.


1. Novita Dehumidifier ND298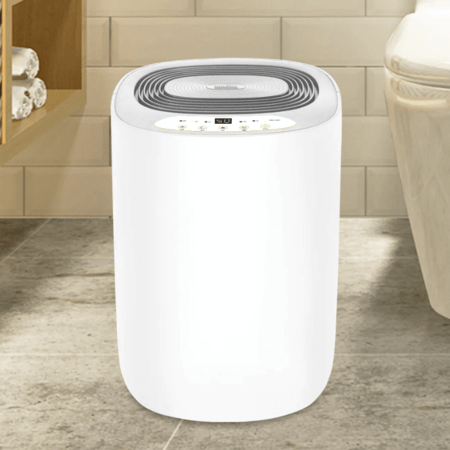 This dehumidifier uses HumiControl™ technology which ensures your home is free from excess moisture without completely drying out the air. It also features an auto-control hygrostat sensor which activates and deactivates the device depending on the right humidity measurement in the air. This feature helps you save on electricity costs when it goes into sleep mode. Plus, it's equipped with a low-noise fan to ensure it won't cause a disturbance wherever you put it in your home.
Get it at Novita for SGD429 here.


2. SHARP Air Purifier DW-E16FA Dehumidifier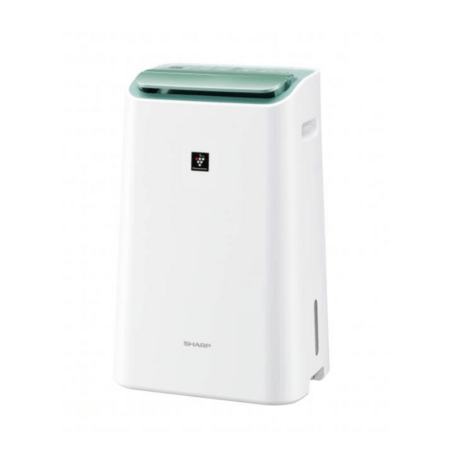 This pick from SHARP features Ion Plasmacluster technology that promises to eliminate up to 99% of airborne bacteria, mould, and viruses. It also deodorises and purifies the air and — wait for it — doubles as a laundry drier for fresh-smelling clothes!
Get it at Courts for SGD605 here.
3. BESTAR Ion Pureair PS100 2-in-1 Dehumidifier and Hepa Air Purifier
BESTAR's PS100 dehumidifier is equipped with a Hepa filter screen which helps deal with toxic gases in the air. It also has an automatic shutdown feature when its 1,600ML tank is full but can operate non-stop when the external water pipe is activated. It's also compact, low maintenance, and low noise, making it great for any type of space. It can also be controlled using your smartphone for the utmost convenience.
Get it at Shopee for SGD199.90 here.


4. LG Dual Inverter Dehumidifier with Ionizer MD19GQGA1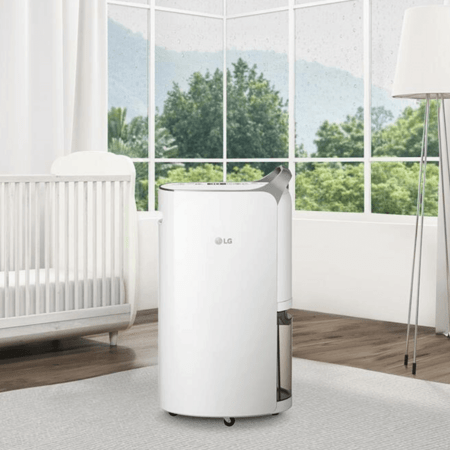 Powered by LG's Dual Inverter technology, this device has high performance and durability while being energy-saving and efficient. It features a Speed Dry and Shoe + Closet Hose to free your apparel and other clothing items from moulds, dust, and bacteria. The Push and Pull handle also makes it easy to move around the house. Plus, it can easily be monitored and controlled through its matching ThinQ™ App.
Get it at Courts for SGD699 here.


5. EuropAce 3-in-1 Dehumidifier 16L EDH 6161T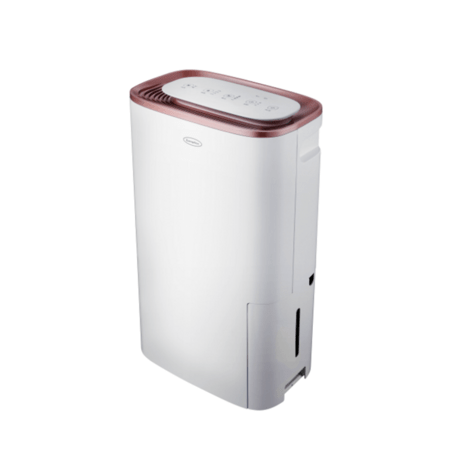 This dehumidifier features an air purifier and laundry mode features. It also has a real-time display of the humidity levels in the room, allowing you to monitor if the device is doing its work correctly. Its three-step purification system involves a pre-filter, silver ion, and carbon charcoal filter to ensure no unwanted particles will mix with the air you breathe. Did we mention the device comes with a sleek rose gold accent too?
Get it at EuropAce for SGD619 here.


6. TruSens Air Purifier with Sensorpod Z-3000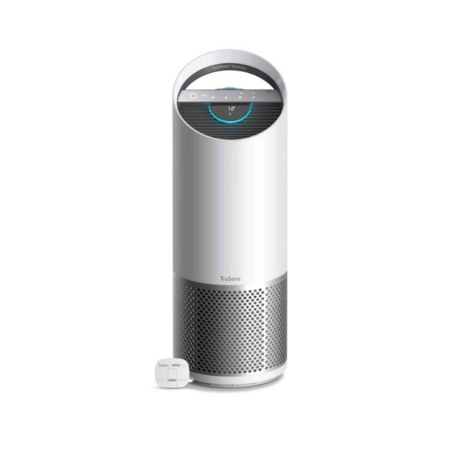 This device features a four-step purification process with pre-filter, activated carbon filter, Hepa filter, and UV sterilisation. It also uses PureDirect bi-directional airflow technology that quickly and effectively distributes clean air all over the room. Meanwhile, the remote sensorpod the device comes with tracks and measures the air quality, communicating it to the dehumidifier for more accurate functionality.
Get it at Courts for SGD655.50 here.
7. Philips Series 5000 2-in-1 Air Purifier and Dehumidifier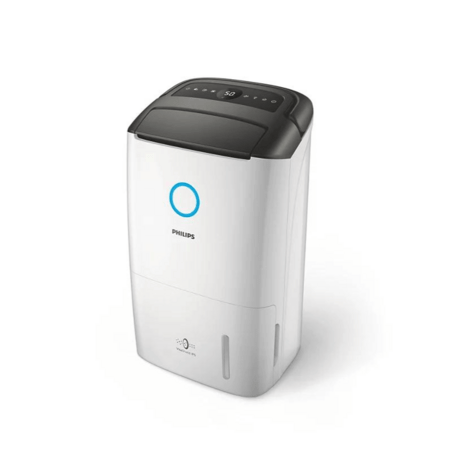 This high-performance device can fill up to 25L a day. It features five fan speeds and automated features that work and adjust according to the humidity levels and room size. It also has a dedicated laundry mode which helps dry your clothes indoors without the risk of bad odour or mildew growth.
Get it at Philips for SGD1,099 here.


8. Deerma CS50M/CS90M Mini Dehumidifier
Looking for a compact dehumidifier for your workspace or your tiny bedroom? This pick from Deerma will help keep your room's air clean and safe with its high-power performance packed in its small body. The beads indicate the air purity and humidity and its side outlets ensure balanced airflow all over the room.
Get it at Shopee for SGD28.90 here.


9. Sterra Sun™ Dehumidifier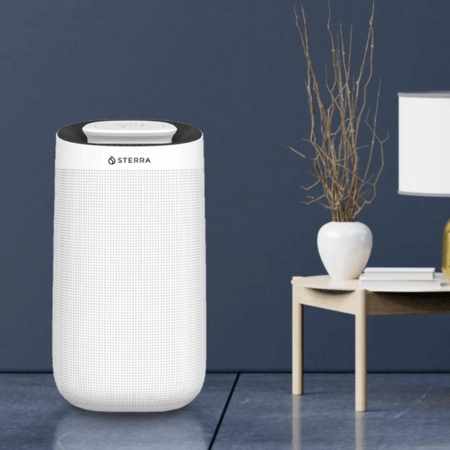 This device has a 12L capacity and uses a four-step purification process to keep your room air clean and free from allergens. Its fan features a Turbo bionic impeller design so its vibration and noise level are kept to a minimum. It also has an ergonomic handle and wheels that are perfect for moving with ease anywhere around the house.
Get it at Sterra for SGD549 here.
10. Xiaomi Smart Dehumidifier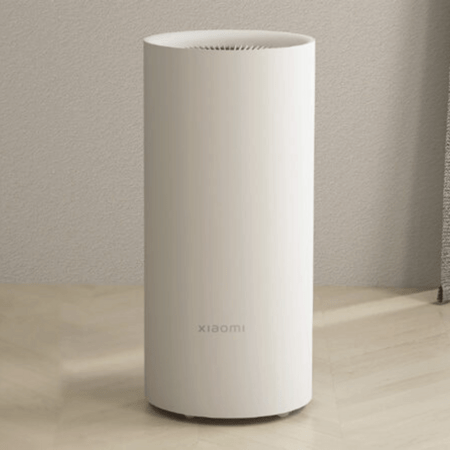 Sleek and stylish, this Xiaomi dehumidifier also boasts powerful features like an 11L capacity, five noise reduction designs, and smart voice control functions. Its touch panel allows you to customise the dehumidification levels to the most comfortable preference among three options. It also has external drainage which allows continuous use without the need to empty its tank. Plus, it can be controlled using a matching smartphone app.
Get it at LAZADA for SGD429 here.
Next, check out these other smart appliances that will surely give your space a much-needed upgrade.
Comments, questions or feedback? Email us at [email protected].