This article was first published on 30 May 2022.
Looking to spruce up your space? No need to break the bank, all you need is a trip to IKEA Singapore and you'll find a treasure trove of stylish products to decorate your home. You can take your pick from decorative yet functional wall shelves to cute throw pillows to chic lamps. Here are some of our picks.
Stylish IKEA lamps
Mood lighting, decorative lamps, and functional desk lights? IKEA has lots of options you can browse through.
1. TÄRNABY Table Lamp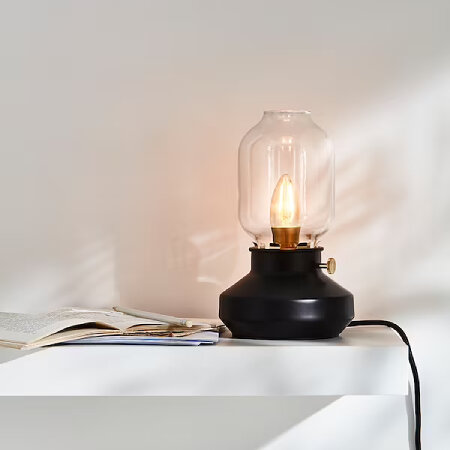 This table lamp is one of IKEA's bestsellers and we can see why. It's minimalist and small in size, so it fits in any space. Fun fact: It's inspired by traditional kerosene lamps, so the light bulb is actually the "flame" that lights up your home.
Where to put it: In your living room for everyone to see. You can place it on your console table or in the little nook between your couch and wall.
It's priced at SGD29.90. Buy it here.
2. BETTORP LED Mobile Lamp With Wireless Charging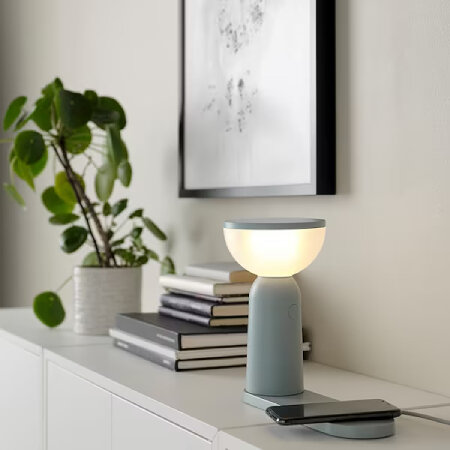 Multipurpose is the only way to describe this desk lamp. It's an LED lamp that you can easily adjust the brightness depending on your mood and it's a wireless charger too. Did we mention you can take off the lamp from the base and use it as a makeshift flashlight?
Where to put it: On your bedside table or WFH desk for easy charging — no need to deal with pesky tangled wires.
It's priced at SGD99. Buy it here.
3. KRINGSYNT Lantern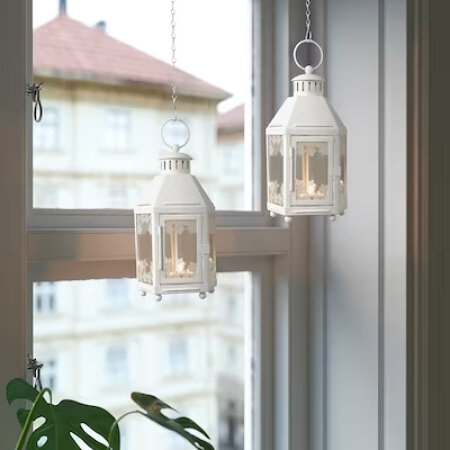 If you like dainty pieces of decor, this indoor-outdoor lantern holder for tealight candles fits the theme. It's patterned with small flowers that glow with the candlelight. You can hang it up from the ceiling or leave it on the floor or on a table for a subtle accent.
Where to put it: We love the idea of hanging this in a cosy corner of any room or by a window.
It's priced at SGD6.90 each. You can find it here.
4. PÄRLBAND Tealight Holder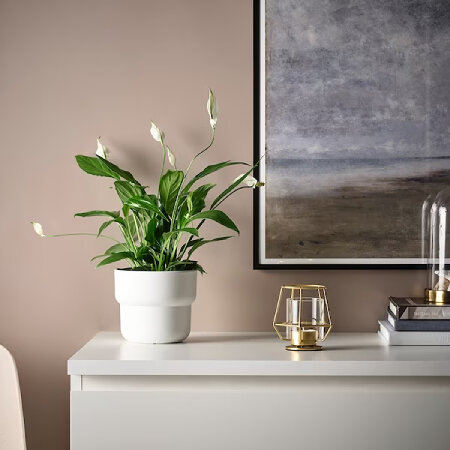 Does your taste lean more to the minimalist chic side of interior design? This tealight holder adds a small fancy touch to your space. Its main frame is made of durable stainless steel so you don't have to worry about dents or bends.
Where to put it: On top of your dresser for a little bit of room styling.
It's priced at SGD9.90. Buy it here.
Stylish IKEA home decor
IKEA has a lot of cute tableware, throw pillows and plant pots that help add more colour to your space.
5. STRIMMIG Plate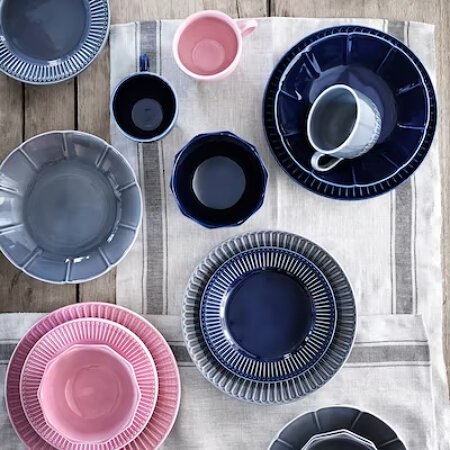 Did you know that IKEA has cute tableware too? This plate set is an easy way to spruce up your table spread for get-togethers with loved ones. It's made of porcelain and is microwave- and oven-safe.
Why it's great: It comes in three different colours and is decorated with flower patterns that are inspired by "Scandinavian flora and Japanese simplicity".
Prices start at SGD4.90 for a plate and you can find it here.
6. GRADVIS Plant Pot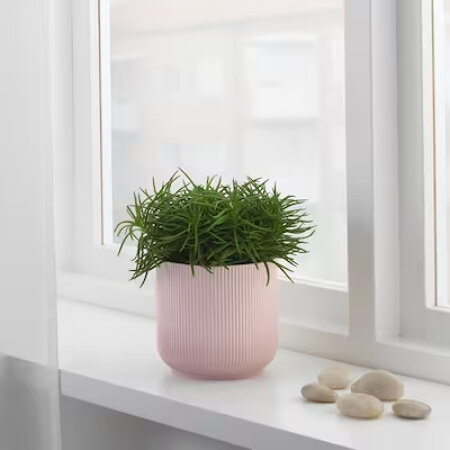 Are you a plant parent? Spruce up your indoor plant setting with a stylish flower pot from IKEA. It features rounded silhouettes, grooved designs, and cute muted pastel colours that will look good in any home.
Why it's great: It comes in grey and pink hues that you can mix and match.
It's priced at SGD6.90 each. Buy it here.
7. KRANSBORRE Cushion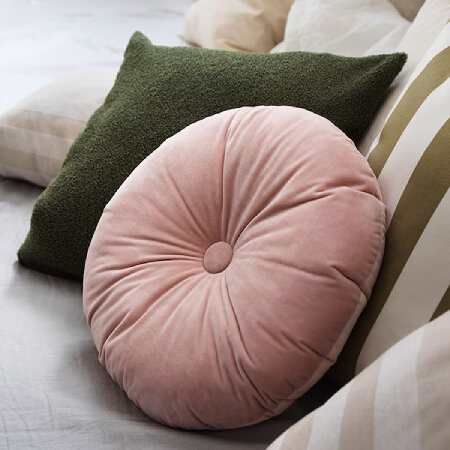 Add some colour to your living room with a coloured cushion! This one is made with 100% recycled polyester velvet that's super soft and cosy. Its round shape also makes it stand out from ordinary square or rectangular throw pillows.
Why it's great: Its filling is also made of recycled polyester which adds to its sustainability feature.
It's priced at SGD9.90. Buy it here.
8. RISATORP Trolley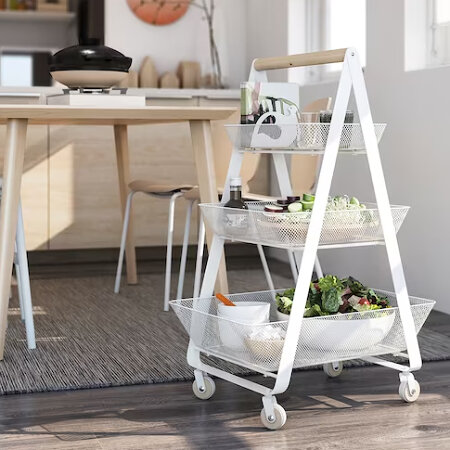 Need more counter space to work with while cooking? This quirky yet functional wheeled trolley will be the perfect kitchen aid. You can store your ingredients and utensils in its compartments and move it around the kitchen whenever you need to.
Why it's great: You can also use it to store veggies and fruits that you can't put in the refrigerator.
It's priced at SGD89. Buy it here.
Stylish IKEA furniture
Looking for lasting furniture pieces to decorate your home? IKEA is the place to go to.
9. STOCKHOLM Mirror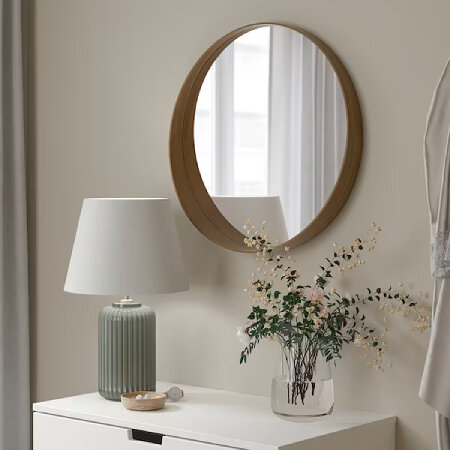 Everyone needs one round mirror in their home. The popular IKEA STOCKHOLM Mirror — one of the most stylish IKEA products you can find — has a wider frame at the bottom where you can store little knickknacks such as your keys or small perfume bottles.
Why it's great: It's easy to maintain. All you need is a cloth dampened in water to remove any dust and a clean cloth to wipe it dry.
It's priced at SGD89. Buy it here.
10. PLATSA Drawers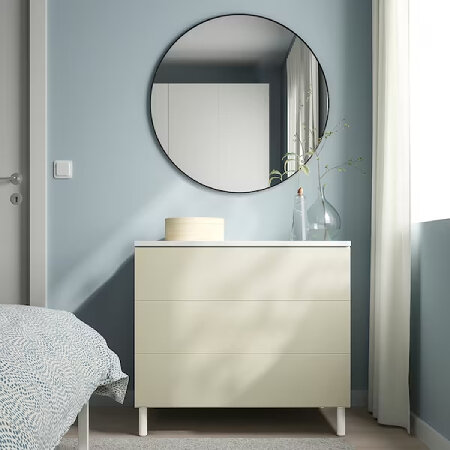 While we love our functional Alex drawers, we sometimes need something more heavy-duty especially if we have limited storage space. This chest of drawers still has that beautiful minimalist design that will suit any theme — but has extra storage.
Why it's great: It's super easy to assemble since each piece just clicks into each other — no tools needed.
It's priced at SGD255. Buy it here.
11. DOMSTEN Stool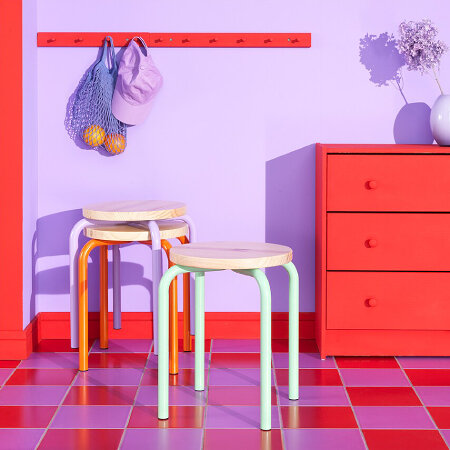 Add a pop of colour to your space with this stool! The colourful legs come in light green, lilac, and orange. These colourful details are counterbalanced by the warm pine wood used in crafting the seat.
Why it's great: If you get more than one, you can stack them on top of each other to save space if needed. Keep them stored when not in use and whip them out when you have visitors.
It's priced at SGD45 each. Buy it here.
12. TVERSTED Rug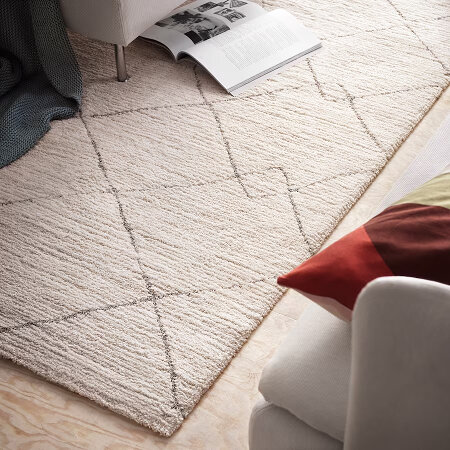 Achieve a cosy ambience in your home with a simple addition of this soft, Berber-inspired rug. The thick pile dampens sound (no echoing here!) and provides a soft surface to walk on sans slippers. Plus, its minimalist design means it can easily fit into most spaces aesthetically.
Why it's great: Since it's made with synthetic materials, the rug is very durable and stain-resistant.
It's priced at SGD299. Buy it here.
(Cover and product photos from: ikea.com)
Keep your home clean and dust bunny free with these vacuums.
Comments, questions or feedback? Email us at [email protected].