If you're moving out to a new flat or looking to upgrade your appliances, you can't go wrong with buying a good quality refrigerator. It makes living on your own easier since you can now shop for groceries and keep them fresh for longer instead of ordering food all the time.
Here are some of the best refrigerators in Singapore you can consider buying.
1. Panasonic 2-door Bottom Freezer Refrigerator NR-BC360XSSG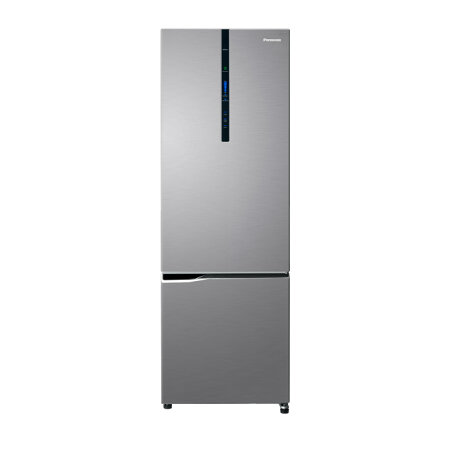 If you like the minimalist aesthetic, this refrigerator has a smooth metal facade without any protruding handles. It's also energy-saving since it has a high-tech Inverter Compressor and ECONAVI sensors that help you conserve electricity while keeping the fridge's interior cool. It also has a lot of shelves so you have ample storage space.
It's priced at SGD1,099 on the brand's Lazada and Shopee pages.
2. Samsung SpaceMax™ Bottom Mount Freezer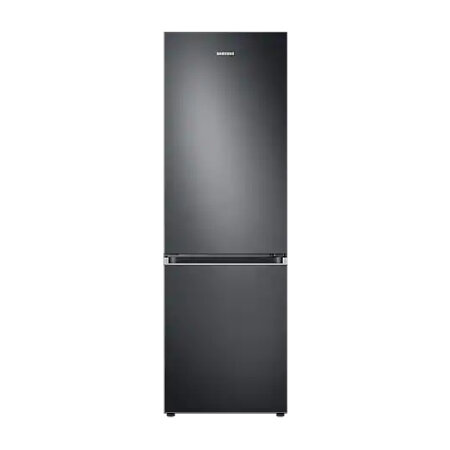 If budget is not a problem, you can't go wrong with a Samsung fridge. This model has a bottom freezer design and features the 4-ticks fridge SpaceMax Technology™ that makes the refrigerator walls thin (takes up less space) while still keeping its contents cold. It also has inverter technology, so it consumes energy efficiently.
It's priced at SGD1,399 on the brand's website as well as on Lazada and Shopee.
3. Electrolux 421L NutriFresh Inverter Bottom Mount Refrigerator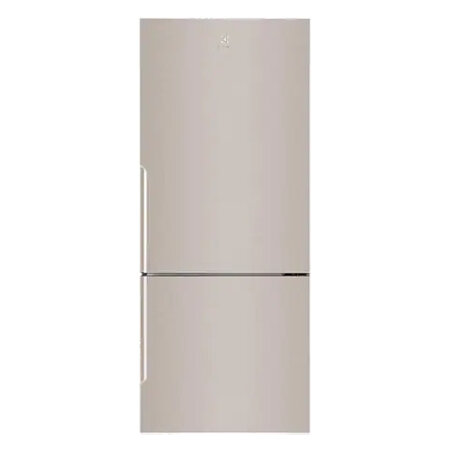 If you buy a lot of fresh produce but don't want them to spoil before you actually get to cook them, this is one of the best refrigerators you can buy. It has TasteLockPlus technology that helps keep veggies fresh for up to seven days, EvenTemp to prevent temperature fluctuations and preserve your food's taste and texture, and a TasteGuard carbon filter that eliminates bacteria that can cause a foul odour.
It's priced at SGD1,277 to 1,419 at Harvey Norman and Parisilk.
4. Mitsubishi MR-WX70C 6-doors Refrigerator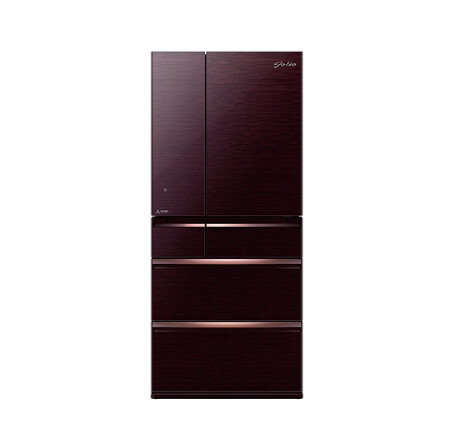 Function meets fashion with this six-door refrigerator. It's made in Japan and has all the features you'd want in a fancy fridge. It has multiple adjustable shelves, a washable automatic ice maker, and tempered glass doors.
It's priced at SGD6,399 at Lazada.
5. SMEG FAB28 Refrigerator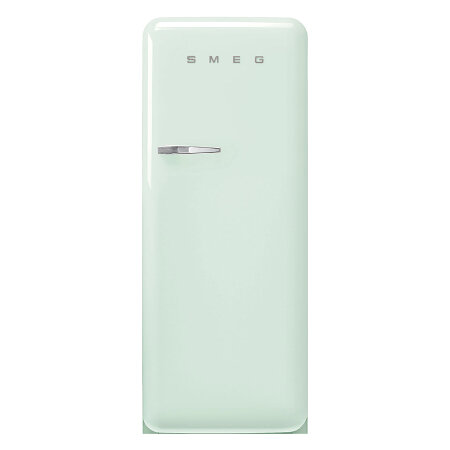 Love the retro look? Splurge on a SMEG refrigerator. The '50s style fridge has an elegant chrome finish that the brand is known for. Inside, you'll find adjustable glass shelves, a designated bottle shelf with wire support, and adjustable shelves on the door. It also features a Multiflow Cooling System that optimises the temperature distribution throughout the fridge.
It's priced at SGD3,080 at Lazada.
6. Toshiba GR-RB405WE-PMX 323L Bottom Mount Fridge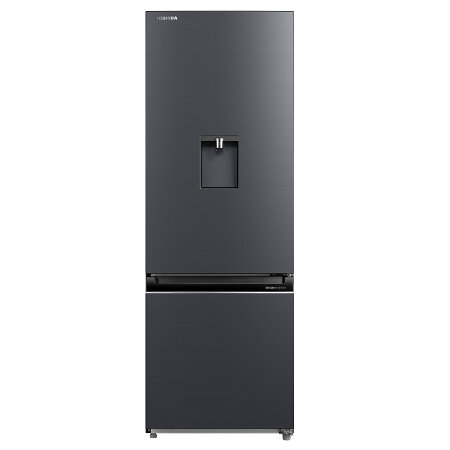 If you want something slightly more affordable but with a few fancy upgrades, this Toshiba fridge may suit your needs. It has an LED control panel where you change its temperature, toggle on the quick-freeze feature, or lock the control panel. It also has a FLEXZONE compartment that promises to keep any meat inside fresh for up to seven days. You also get a lot of shelving space for your beverages, groceries, and other items.
It's priced at SGD929 at Lazada.
7. Samsung RT25FARADSA/SS All-around Cooling Top Mount Freezer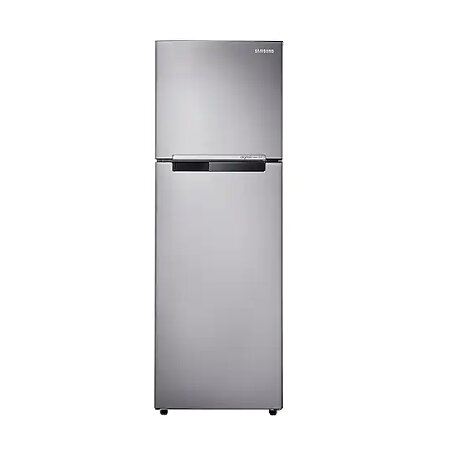 If you're on a budget, this Samsung refrigerator offers the best features at a wallet-friendly cost. It has Digital Inverter Technology that uses less energy, minimises noise and reduces wear and tear so you can get the most out of your investment. There's also a Deodorising Filter to keep your fridge clean and fresh as well as a Moist Fresh Zone that's specifically designed to store perishable food and keep them fresh.
It's priced at SGD699 on the brand's website and Lazada.
8. LG GL-131SQW Mini Fridge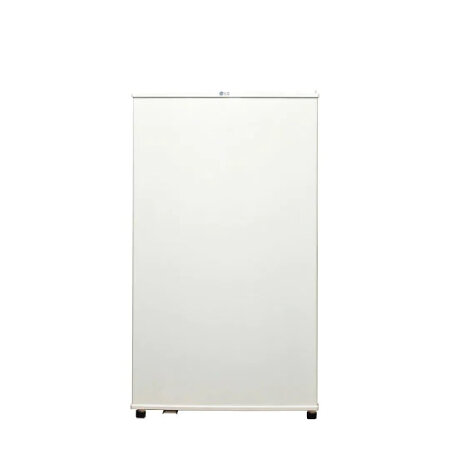 If you're not ready to get a big refrigerator, you can also get a mini fridge while you're finding your feet. This one from LG has ample storage space and a 9L capacity, which is enough for folks living alone and who shop on a weekly basis. The doors are made with Bioshield to prevent mould.
It's priced from SGD319 to 339 at Mega Discount Store and Courts.
9. Midea 183L Top Mounted Fridge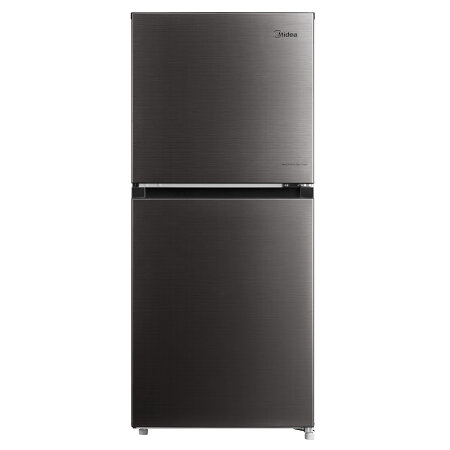 This Midea refrigerator is one of the best top-mounted (freezer on top) fridges in Singapore. It's an inverter-type fridge, so it keeps the inside temperature stable which keeps your food and groceries fresh too!
It's priced at SGD529 at Lazada.
10. LG GS-X6011NS 601L Side-By-Side-Fridge with InstaView Door-in-Door™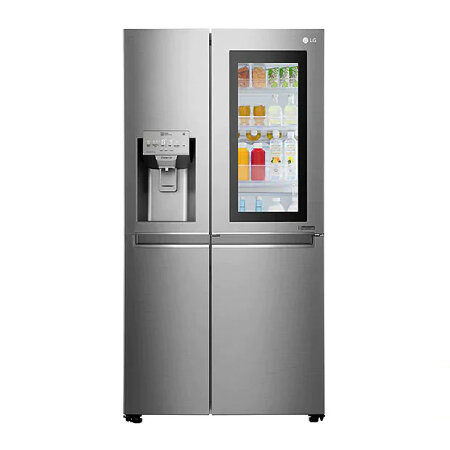 This refrigerator has a knock-to-view glass panel that lets you see into your fridge without having to open the door. There's also a door-in-door design for easy access and added space. It also has a water and ice dispenser, so you can get your icy cold beverage and limit energy consumption too.
It's priced at SGD3,849 and available in stores.
11. Hitachi R-W635P4MS-GBK Big French Refrigerator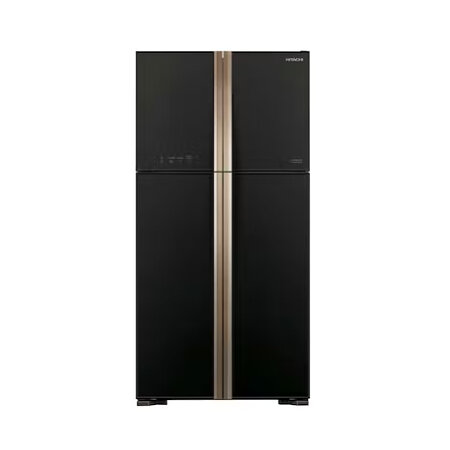 If you like the benefits of smart features, this Hitachi refrigerator is a good option for you. You can adjust the inside temperature with its smart, one-touch operation function so it quickly cools its contents.
It's priced at SGD1,599 at Harvey Norman.
12. Mitsubishi (MR-F62EG-SLW-P) 2-Door Refrigerator - Silver Wave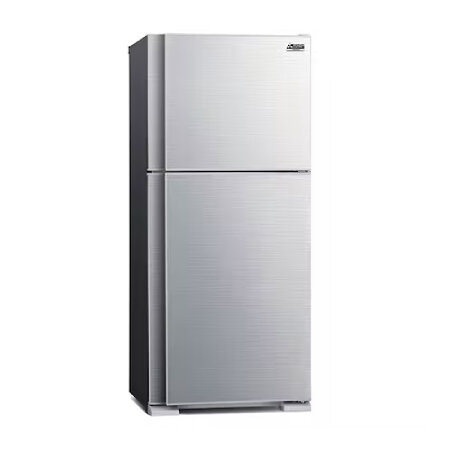 Looking to switch to a healthier, greener diet? This Mitsubishi refrigerator has a large vegetable case that allows easy access and visibility to its contents. You can also control the amount of humidity so the veggies and fruits will stay crisp and fresh.
It's priced at SGD1,799 at Harvey Norman.
13. Tecno TFF238 150L Upright Frost-Free Freezer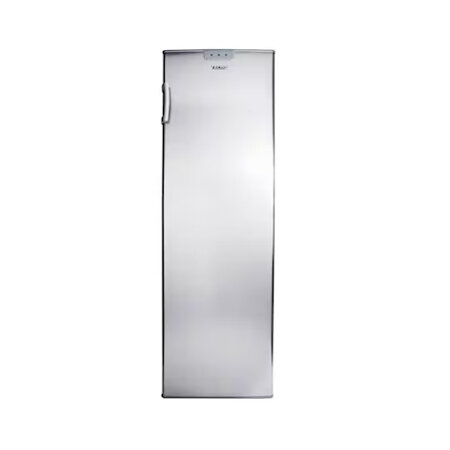 If you only use your refrigerator to store frozen goods and don't want to deal with the hassle of defrosting your refrigerator every month, this Tecno freezer has a frost-free system that prevents frost from forming. It also has a super freeze function that can freeze your food in 10 minutes to prevent it from spoiling. Plus, it's quiet and consumes a low amount of energy!
It's priced at SGD908 at Harvey Norman.
Keep your home clean with these powerful vacuum cleaners.
Comments, questions or feedback? Email us at [email protected].