This article was first published on 13 January 2022.
Did you know that intense pulsed light or IPL has been around since the 90s, even before it became a known hair removal procedure in the beauty industry?
It was first introduced as a medical procedure meant to deal with hyperpigmentation and hypertrichosis, a condition where there's excessive hair growth on different parts of the body. Eventually, it became a competition to laser hair removal and other laser treatments because it is less expensive; its pulse control and area targeting are more versatile, according to beauty experts, and (as of recent studies) poses no long term risks, including skin cancer, even with repeated usage and exposure. And compared to laser, IPL helps in dealing with uneven skin, spots, and more because it was meant to work that way.
Fast forward to the present, IPL treatment is no longer limited to professional skin centres. Devices that can be used at home and more affordable than multiple professional sessions are now readily available on the market. These handheld IPL devices are not as powerful as the big hair removal machines in aesthetic clinics when it comes to getting faster, hair-free results. But the accessibility, lesser effort, and difference in price point definitely serve a great advantage.
Ready to own an at-home IPL device for hair-free legs, underarms, and more? Check out these trusty devices you can get your hands on in Singapore.


1. Braun Silk-Expert Pro 3 PL3132 IPL Hair Remover
The Braun Silk-Expert Pro 3 will show visible signs of hair reduction in just three months, promising an equivalent of '16 years of treatment' with its 300,000 flashes. It also has a SensoAdapt sensor with UV protection that detects irregularities in the skin's natural pigmentation, automatically adjusting the intensity of each pulse to match the skin tone in the targeted area. It also has a 'gliding mode' meant for easier targeting when it comes to bigger parts of the body and a 'stamp mode' for more precise hair removal. Did we mention it also comes in a gorgeous white and lilac colour (apart from the original gold and white)? What more can you ask for? Get it
here
.
2. Iluminage Touch Permanent Hair Remover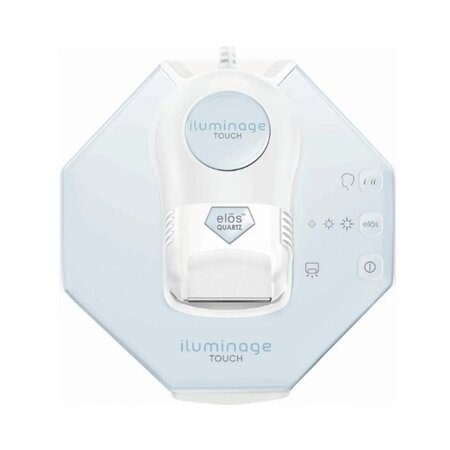 Bye-bye hair for good? This IPL device from Iluminage combines pulse light with an FDA-approved radio frequency for effective hair removal minus any pain. The intensity level can be adjusted based on how thick the hair is in the area, going from low to high. In six weeks and a total of seven treatments, expect up to 94% hair reduction with the added bonus of smoother skin. See the results yourself by checking it out
here
.
3. Veet Infini'silk Light-Based IPL Hair Removal System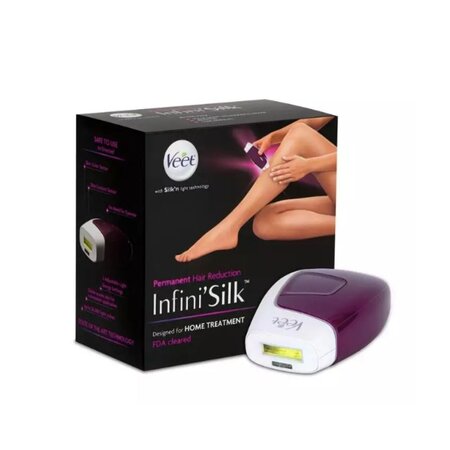 Veet has been a well-known hair removal brand so it's no surprise that it also has its own IPL device. Infini'Silk has a skin colour sensor that adjusts the pulse intensity based on the pigment of the skin it's targeting. It's also pretty handy and easy to store or carry around for travel.
Add it to cart
now.
4. SmoothSkin IPL Pure Intelligent IPL Permanent Visible Hair Removal With Unlimited Flashes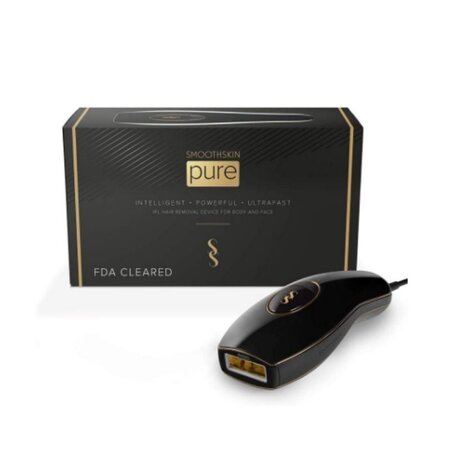 If you want something quick, efficient, and effective in keeping your hairy problems at bay, SmoothSkin's IPL device is the one to check out. This pick has three settings — Power, Gentle, and Speed — which allow you to set your sessions depending on your chosen pace or schedule. It has a built-in skin contact sensor that also makes sure each pulse is just right depending on what a particular skin area needs. Get it
here
.
5. Ulike Diamond AIR+ 60W IPL Laser Hair Removal Device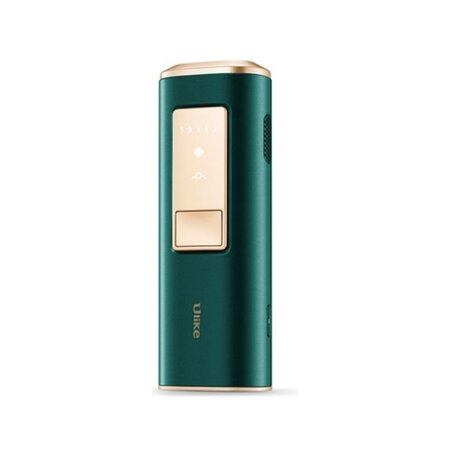 This IPL device uses brand new fourth-generation sapphire freezing point technology which produces stronger light transmittance for better hair removal while still being gentle to the skin. The lamp is also designed for easier control and reach in areas like the underarms or the bikini line and is completely painless. Add it to your bodycare routine
here
.
6. Eosika IPL Hair Removal SIPL-1000C
Loaded with a lamp light of one million flashes (more than enough to last a lifetime), Eosika's IPL device ensures amazing results in as early as two months of use. Its two modes, Normal and Sweep, also allow you to customise how fast you want your at-home session to be; you can use it for just 15 minutes.
Add it to cart
now.
7. ANLAN New 999999 Flashes IPL Hair Removal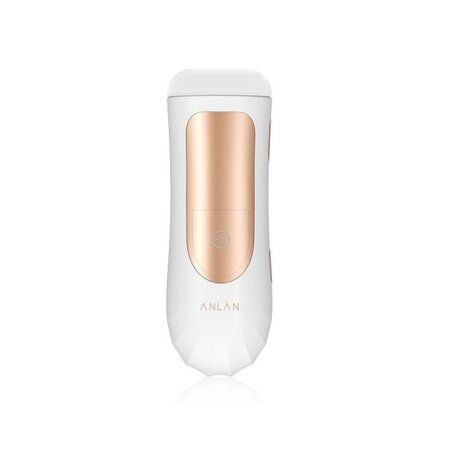 This device has a replaceable magnetic head that adjusts the irradiation range to make it more suitable for sensitive skin. It also has five settings ranging from low to high, allowing more accurate intensity depending on hair thickness and the skin area it's going to be used in. The best part? It has unlimited light pulses — enough for your needs and even more for sharing with family and friends to use. Get it now
here
.
8. JOVS Venus Pro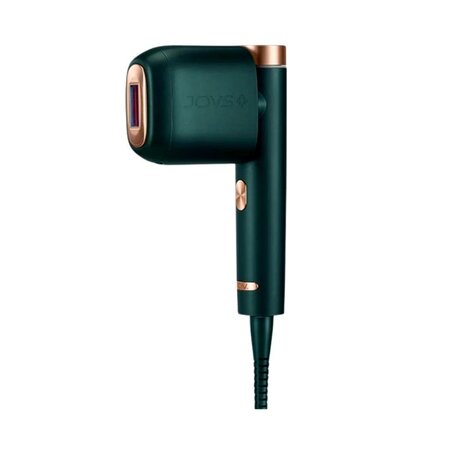 JOVS Venus Pro is the first of its kind to have a 180-degree rotating head and six different heads for the utmost precision. It also has a built-in ICE technology that ensures the treatment will be painless and skin-soothing. Definitely worth the investment, don't you think? Check it out
here
.
9. Silk'n Infinity 400,000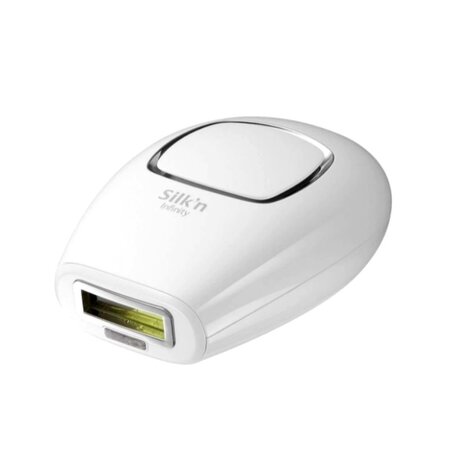 Silk'n Infinity's IP device combines 'optical light energy and galvanic energy' to ensure hassle-free, long-lasting hair removal with continuous quick 20-minute sessions at home. It works by opening up the pores just enough for the light to eliminate the hair roots without pain, skin damage, or the risk of ingrown hairs. Try it out now by checking out
here
.
10. Sensica Sensilight Pro IPL Hair Removal Device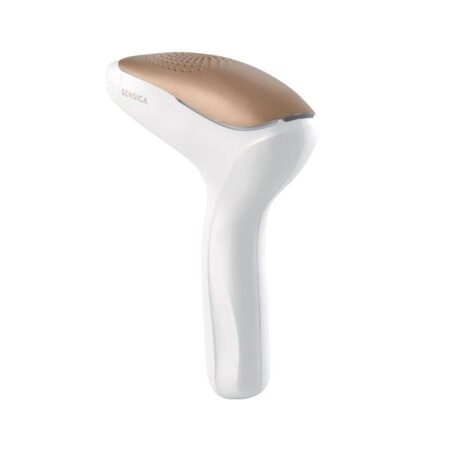 The Sensilight Pro allows you to choose the right settings based on intensity level, skin tone detection options, and area removal coverage. The gliding mode allows you to take care of larger skin areas with ease within the most efficient time frames while the attachable 2cm head is designed for precision when it comes to smaller areas. This device promises visible results in as early as four weeks, with recommended subsequent top-ups twice every two weeks depending on your hair growth and thickness. Get it now
here
.
Comments, questions or feedback? Email us at [email protected].