Fall's latest style and beauty trends have been making their way to our social media feed. We say it's good timing because we're always up for a seasonal refresh. However, given the hot and humid climate most of us are living in, it's often not as practical for us to be adopting some of these trends — whether it's thick, Matrix-inspired black leather shirts or luxe cashmere pieces which seem to look great for WFH Zoom meetings.
That said, beauty trends are largely universal, hence there are still plenty of opportunities for us to rock the latest makeup and skincare trends. Read on to learn more about Fall's trending 'Red Tea' makeup look and how you can recreate it in time for your next virtual 'girl's night out'.
An extension of China's viral 'Tea Art' trend
According to Jing Daily, the 'Tea Art' makeup look went viral among Gen Zers in China in July this year. It featured 'a combination of coral or pink colour sets, flawless foundation and pouty lips.' What's noteworthy, though, was how the term 'Tea Art' was originally used as a derogatory internet catchphrase in China to describe a seemingly sweet or innocent woman who has a manipulative personality.
Since then, countless popular makeup artists and social media influencers have adopted this controversial-sounding beauty trend and made it a hit among many beauty-conscious consumers in other parts of Asia as well. Talk about the power of social media!
At present, the 'Red Tea' makeup trend can be considered as an extension of the 'Tea Art' trend, as it shares a lot of similar traits to the latter. Think monochromatic hues complemented by a glowy, natural-looking finish, but with warmer, dark shades of pink, red and coral.
Eyes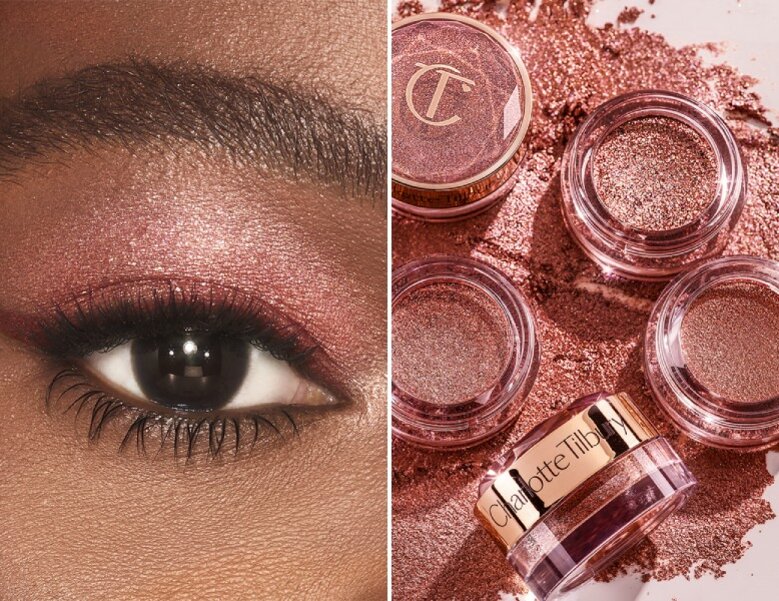 First up, the eyes. Opt for a red eyeshadow with shimmer details because working with darker, matte textures might make you look like an extra on a zombie movie if attempted carelessly. Apply Charlotte Tilbury's russet-hued Jewel Eyeshadow Pot in Walk of No Shame carefully onto your eyelids using a dense eyeshadow brush. This product boasts a cream-to-sheen formula which is easily buildable, depending on the mood and occasion. Check it out on Sephora here.
Bonus beauty tip: Pack the product lightly onto your eyelids, instead of dragging them. Cream eyeshadows are extremely blendable. However, they also tend to crease easily.

Cheeks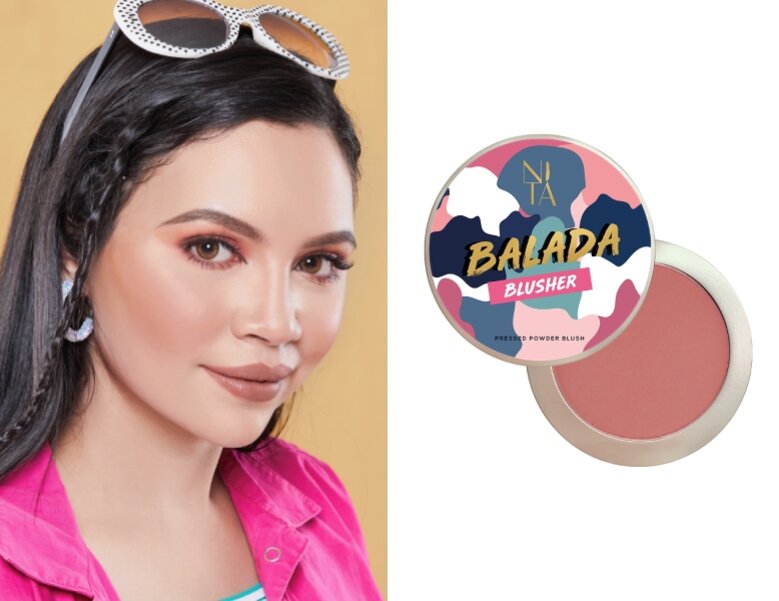 Moving on to the cheeks, opt for a blusher that softly enhances while bringing warmth to your natural skin colour. Avoid blue-based pink and orange blushes because they will clash with the warmer, autumnal aesthetic that you're trying to achieve with this trending beauty look.
Opt for NITA Cosmetics' Balada Blusher in Matte Mauve, which is designed to suit all skin tones. This pressed powder provides just the right amount of colour to help your cheeks appear healthier and rosier. Plus, it features moisturising properties and is sensitive skin-friendly as well. Check out NITA Cosmetics on SocietyA Beauty here.
Bonus beauty tip: Beyond applying the Balada Blusher on your cheeks, try using this as an eyeshadow, a contour or even as a bronzer. It's an affordable beauty gem that's not only extremely wearable but multi-functional as well.

Lips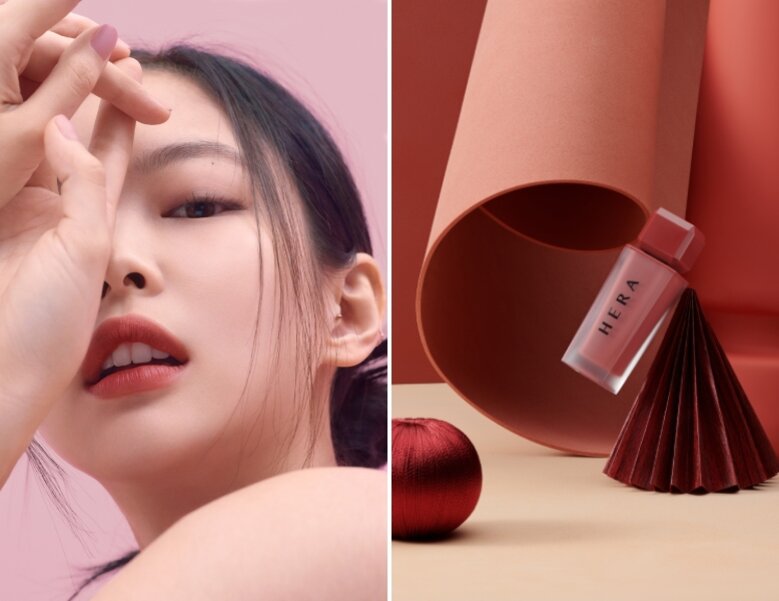 Last but not least, your precious pout. In this final step of your 'Red Tea' makeup look, reach for a non-glossy lippie that features rich pigments. Instead of the classic, bright red lip that we're accustomed to wearing for glamorous occasions, this trend focuses on the much softer and subtler side to this vibrant shade.
Pick up Hera's Sensual Powder Matte liquid lipstick in #499 Rosy Suede; its cocoa brown base is infused with a drop of purple to create a calm, Fall-ready effect. This trendy lip product is also formulated with shea butter to create a natural-looking smudged finish while keeping your lips hydrated all day. Look 'Pretty Savage' just like BLACKPINK's Jennie by checking out HERA's range of lippies here.
Bonus beauty tip: Apply the product from the centre of your lips before working to the outer edges using the applicator. Blend the edges using your fingertips.
What other Fall makeup trends have you spotted recently?
(Cover photos from: Hera)
Here are 5 vegan makeup and skincare products which you can cop now.

Comments, questions or feedback? Email us at [email protected].