Japanese beauty rituals and products are a mainstay in the beauty space, so it's more than likely that you've tried at least one in the past. That said, there are always new formulas and innovations entering the market that you don't know you need in your beauty regimen — even if they may seem bizarre at first glance.
In this episode of BeauTea Talk, beauty guru and hosts Roanna and Haruka — you can catch her on our sister channel Japan Minutes — try out quirky Japanese beauty products from Japanese marts in Singapore like Daiso, Tokyu Hands and Don Don Donki. Discover which ones got their seal of approval below. Plus, watch the video above to find out how you can win SGD100 worth of Don Don Donki vouchers.
1. Rolling hair curler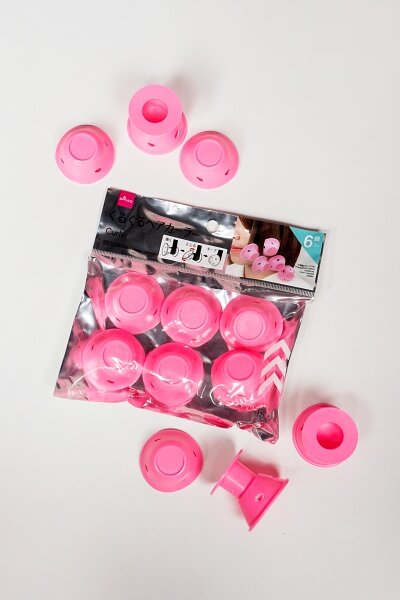 Want to achieve waves without the heat? Try this silicone rolling hair curler. It curls the ends of your hair to a naturally wavy look. You simply have to roll your hair up into the groove of the curler and pop it in place. Since these are made of silicone, you can sleep with them on and wake up to heatless waves the next morning. Haruka's tip is to use a thicker tress of hair for looser curls, and thinner bundles for tighter curls.
You can get it for SGD2 per pack of six at Daiso.
2. Beauty Drop Hydrogel Elbow Covers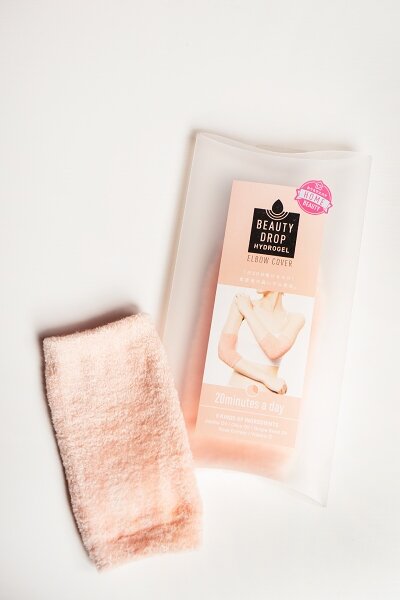 If you deal with rough and darkened elbows, this is one quirky Japanese beauty product you'll want to have. These moisturising elbow covers have hydrogel patches inside that are formulated with jojoba oil, olive oil, grapeseed oil, rose extract and vitamin E — nourishing ingredients that soften any texture and lighten discolouration.
You can buy these elbow covers for SGD20.20 per pair at Tokyu Hands.
3. Brow Lash EX Eyebrow Coat and Kosé Up Lip Gel Magic EX Lipstick Coat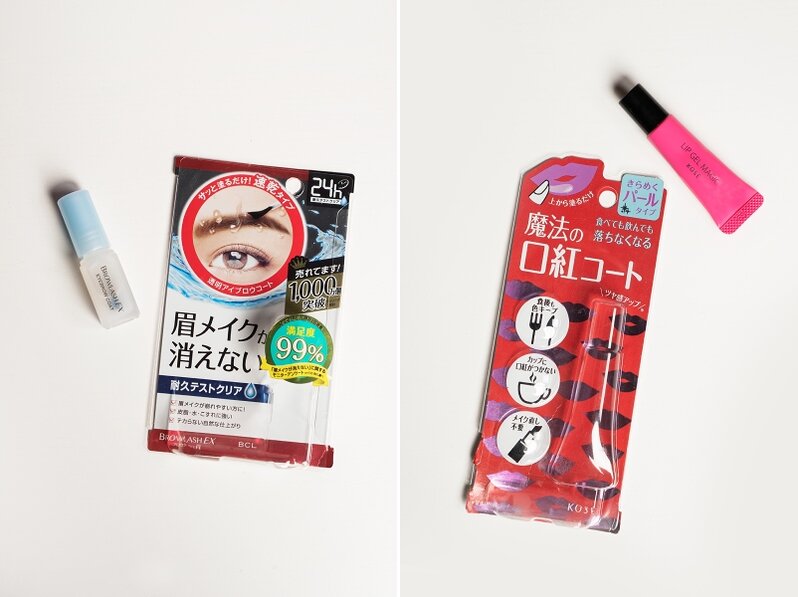 For folks who fear that their eyebrow products will fade by the end of the day due to humidity, this transfer-proof eyebrow coat can change that. It promises to keep your eyebrows in place for 24 hours with its oil-, sebum-, water-, friction-, and sweat-proof formula.
If you're more of a lippie person, the Kosé Up Lip Gel Magic EX Lipstick Coat offers the same stronghold but for your lip products.
You can purchase the Brow Lash EX Eyebrow Coat for SGD16.90 and the Kosé Up Lip Gel Magic EX Lipstick Coat for SGD20 from Don Don Donki.
4. Shiro Waki Bijin Armpits Whitening Cream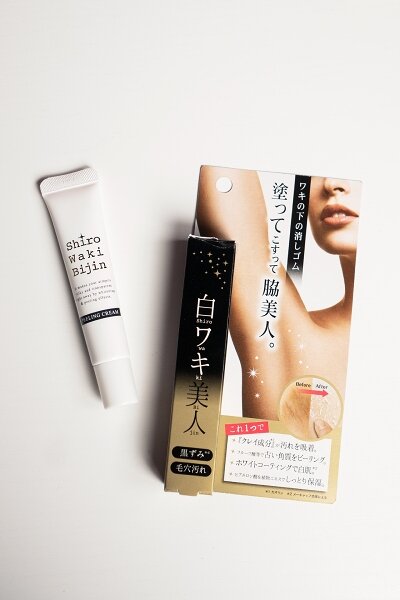 Your underarms are exposed to frequent rubbing, sweat, and sometimes harsh deodorant formulas that can cause the skin in this area to darken over time. This underarm whitening cream claims to even out your underarm skin tone and texture in 30 seconds.
You can find it at Don Don Donki stores for SGD14.90.
5. Cuticle Tsurutsuru Cotton Swab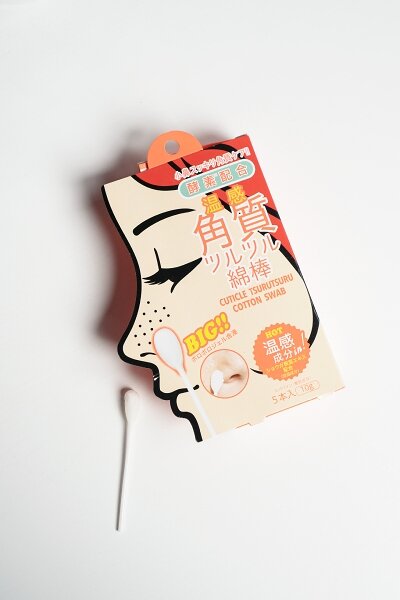 If you have dilated and visibly clogged pores, these blackhead nose swabs claim to remove any impurities with a swipe of a cotton bud. It contains ginger, which gives a slight warming effect upon application. Roanna and Haruka both noticed that their skin was immediately smoother, but the results were comparable to an exfoliating mask.
You can find these exfoliating cotton swabs at Tokyu Hands for SGD18.20.
Which of these quirky Japanese beauty products are you interested in trying?
We're giving away three SGD100 Don Don Donki shopping vouchers! Simply comment on the YouTube video above with your favourite beauty products from Japanese marts.
Giveaway is only available to Singapore residents and ends 13 Apr, 23:59 SGT.
Comments, questions or feedback? Email us at [email protected].